What is Hepatic Adenocarcinoma?
Cancer is caused by a mutation in the DNA, which alters normal cell activity and results in uncontrolled cell growth. This abnormal growth results in neoplasias and tumors that have no functional purpose, and affect the tissues or organs they grow from. In the case of a liver tumor, the liver and its functions are affected, and as the tumor grows, it can press into surrounding organs and tissues, causing further damage.
Hepatic adenocarcinoma a cancer of the liver that can affect both wild and companion birds. In this type of cancer, nodules grow within the liver, resulting in an enlarged liver and fluid leakage into the abdominal cavity. Tumors grow in size, often unnoticed due to a lack of symptoms, until it becomes a life-threatening condition.
Symptoms of Hepatic Adenocarcinoma in Birds
Hepatic adenocarcinoma is often unnoticeable in its early stages. Often, it is only the presence of an abdominal swelling due to growing tumors in the liver that can cause concern in owners. However, there may be other common cancer symptoms that you may see in your bird. Signs include:
Abdominal swelling 
Noticeable internal lump
Loss of appetite
Weight loss
Depression
Difficulty breathing
Weakness
Flatulence
Constipation 
Loss of body movement control
Trembling
Top
Causes of Hepatic Adenocarcinoma in Birds
Cancer results from mutations to the DNA of an animal, which alters the normal function of the cells. Cells begin to multiply uncontrollably, amassing into tumors that interfere with the function of the organs or tissues they are attached to. While the true cause of cell mutation is still not fully clear, researchers and doctors have attributed certain influences that may play a significant role. These can include:
Age
Exposure to sunlight or radiation
Chemical exposure
Viral infections
Genetic predisposition
Carcinogens, such as second hand smoke
Hormonal disorders
Top
Diagnosis of Hepatic Adenocarcinoma in Birds
A diagnosis of hepatic adenocarcinoma starts with a physical exam and a history of symptoms, specifically if you have noticed a mass and any changes it may have undergone. Your veterinarian will palpate the area of the mass to discern its characteristics and size, but that alone cannot be used to diagnose your bird. Many tests can be run to find out the location, size, and cause of the tumor.
Blood tests can often indicate the presence of some tumors, and can include a CBC and plasma analysis. A urinalysis can be performed as well. If a virus is suspected, a PCR test is commonly used.
X-rays, ultrasounds, and CT scans can help reveal any lesions or tumors, alterations in the liver, the extent and spread of the tumors to nearby organs and tissues, and the presence of fluid in the abdominal cavity. Electrocardiography might also be used to further analyze the condition of your bird.
To definitely diagnose a cancerous tumor, a sample needs to be taken. A tissue sample can be obtained through surgical procedures, such as an endoscopy, laparoscopy, fine-needle aspirate, or a biopsy which removes the entire mass. Then, cytological examination of the tissue is performed, as well as staining tests and bacterial cultures.
Top
Treatment of Hepatic Adenocarcinoma in Birds
The main treatment of this type of cancer is usually through surgical removal of the tumor. If the tumor is only on one lobe of the liver, that portion of the liver may be removed. Usually, removal of a solitary tumor has the best rate of recovery. There are cases where the tumors have spread into the surrounding organs and tissues, making removal much more difficult.
Often, surgical excision is combined with other therapies, or they are employed when excision is too difficult or too risky. Other therapies include chemotherapy, involving drugs such as carboplatin and cisplatin, radiation therapy, and immunotherapy that works to stimulate the immune system to fight the cancer cells. There are often side effects involved with chemotherapy and radiation, which your veterinarian will discuss with you, and determine if your bird is in a condition to benefit from such therapies.
Top
Worried about the cost of Hepatic Adenocarcinoma treatment?
Pet Insurance covers the cost of many common pet health conditions. Prepare for the unexpected by getting a quote from top pet insurance providers.
Recovery of Hepatic Adenocarcinoma in Birds
The recovery from hepatic adenocarcinoma depends on many factors, such as the size and amount of tumors present, the impact on liver function, timely diagnosis and treatment, and the species and general condition of your bird. While solitary tumors can often be removed with curative results, they may recur in time. Tumors that have spread to other organs or tissues, or are too numerous, are more difficult to treat, and may even be impossible to remove. While this type of cancer can be fatal, your veterinarian should discuss the chances of recovery for your bird's specific case.
Top
Hepatic Adenocarcinoma Questions and Advice from Veterinary Professionals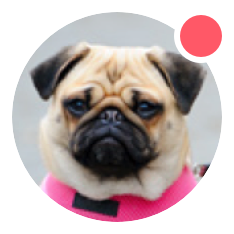 Need pet insurance?