What is Kidney Cancer?
Older cats are more susceptible to developing cancers of the kidney. The older the cat, the harder it is to recover from treatment. Most tumors that grow in or on the kidneys are malignant (cancerous). All renal cancers are highly invasive to the body, and over 50% of cases spread quickly. The list of organs and body parts that cancer of the kidneys can spread to is long, including blood, lymph nodes, lungs, brain and spinal cord. Because renal cancer is so aggressive, by the time symptoms have manifested the cancer has already taken hold of the patient. This is a good reason to have routine or annual blood work performed on your cat.
Renal (kidney) cancer is generally rare in cats. Of the cancers that do develop in the kidneys, lymphoma is the most common type to appear, followed by renal cell carcinoma. All renal cancer is very dangerous, requiring immediate treatment. Often, cancer found in the kidneys has metastasized (spread) from elsewhere in the body, making the condition even more serious.  
Kidney Cancer Average Cost
From 432 quotes ranging from $3,000 - $10,000
Symptoms of Kidney Cancer in Cats
The symptoms of renal cancer often are shared with other urinary tract problems. If your cat is showing any of these symptoms, it is best to have a vet examine them immediately. Symptoms are as follows:
Abdominal pain
Abdominal swelling
Polyuria (frequent urination)
Blood in urine
Polydipsia (increased thirst)
Nausea
Vomiting
Weight loss
Depression
Lethargy
Behavioral changes
Pale gums
Dull coat
Poor skin condition
Bad breath
Anemia
Top
Causes of Kidney Cancer in Cats
Not all renal cancers have an understood cause. It seems that many senior cats eventually develop severe kidney problems. Possible causes include:
Severe UTI (urinary tract infection) left untreated
Ingestion of toxins
Environmental exposure to toxins
Interaction with a cat who has Feline Leukemia Virus (FeLV is present in almost 50% of renal cancer cases)
A cat's kidneys do not have the tendency to repair well, leading to potential allowances of cancerous irregularities to flourish.
Top
Diagnosis of Kidney Cancer in Cats
Upon arrival at a veterinary clinic or animal hospital, the veterinarian will request your cat's complete medical history to look for any relative problems. Then, a physical examination and evaluation will take place. All other kidney and liver problems have to be ruled, out as many express the same symptoms. An X-ray or abdominal ultrasound is generally the first thing required to confirm the presence of tumors or irregularities in the kidneys.
If tumors or growths are found, a needle aspiration or biopsy will be needed to examine the properties of said tumors and determine if cancer is present. Extensive blood work will be needed, including a complete blood count and a biochemical profile looking for enzymes with elevated levels. Blood work will also show if the cat is a good surgical candidate or not. Urinalysis will be performed to look for blood traces, high white blood cell numbers, proteins, and even bacteria that could be exacerbating the renal situation. A kidney function test may also be suggested. After all of these tests, an MRI or CT scan will be requested to see if surgery is viable, and if so what the best course of action will be.
Top
Treatment of Kidney Cancer in Cats
Many treatment options are available to cats facing renal cancer. Determining the right treatment will be based on the cancer's progression, the strength of the cat and the type of cancer that is present.
Surgery 
If only one kidney is affected by the cancer, often removal of the entire kidney is advised. This is a high-risk surgery, but offers the best chance of survival if the cancer has not yet metastasized to other parts of the body. The cat will be put under general anesthetic to undergo the surgery. A strict, at-home care regime will need to be administered if the surgery is successful.
Chemotherapy 
This treatment can be lengthy and expensive. Medications that combat cancerous cells will be given to the cat on a regular basis. If the renal cancer present is not lymphoma, chemotherapy may have no significant effect as a treatment.
Radiation Therapy 
This often includes a vigorous schedule of vet administered treatments that can last for weeks on end. It may be used in addition to surgery.
Antibiotics 
After surgery is complete, and if an infection was present at the time of blood work, antibiotics will be prescribed to remove bacteria.
Supportive Care 
In patients that do not qualify for surgery, often general, life assisting care is recommended. This, in turn, becomes palliative treatment to keep the cat comfortable in its last days.
Top
Worried about the cost of Kidney Cancer treatment?
Pet Insurance covers the cost of many common pet health conditions. Prepare for the unexpected by getting a quote from top pet insurance providers.
Recovery of Kidney Cancer in Cats
Kidney cancer usually carries an overall poor prognosis in cats. Survival may only be increased by months even after vigorous treatments have been applied. The earlier the cancer is discovered, the better, as this increases the chance of removal before spreading has occurred. There is a very high rate of relapse in renal cancer.
If the cancer is only present in one kidney and has not developed in any other area of the body, and surgical removal of that kidney has taken place successfully, a full recovery is sometimes possible. Extensive at-home care will be required, including a close monitoring of the incision site for possible infection. Later X-rays will be needed to ensure no other cancer is growing, and that the remaining kidney is functioning at an optimum level. 
Top
Kidney Cancer Average Cost
From 432 quotes ranging from $3,000 - $10,000
Top
Kidney Cancer Questions and Advice from Veterinary Professionals
Liquorice
moggy
13 Years
0 found helpful
0 found helpful
Has Symptoms
Reduced Appetite, Thirsty,Lethargic
My cat is 13, she's lost a lot of weight, is lethargic and not really eating. Due to an enlarged kidney the vet suspects a tumour. I refused blood tests and a biopsy as I don't want to put her through this, I love her too much. Today she vomited a blood clot. How do I know if she's in pain? I don't want her to suffer so I'll put her down when the time comes. How will I know if she's in pain and the time has come? She still cuddles and purrs when she's awake.
April 4, 2018
Liquorice's Owner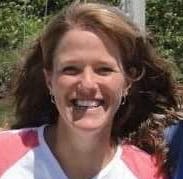 Dr. Michele K. DVM
0 Recommendations
Unfortunately, without seeing Liquorice, I can't comment on whether she is in pain, but kidney disease is a very unpleasant way to die. If she is still eating, and drinking, and seems comfortable and purrs because she is happy, that seems that she is not suffering. If she is not eating, or starts hiding, crying, or becoming depressed, it may be time to make a kind decision for her. I hope that you have some time left with her.
April 4, 2018
Was this experience helpful?
Chip
Tortoiseshell
5 Years
0 found helpful
0 found helpful
Has Symptoms
Unable To Hold Urine And Bowels
Chip starting pooping in the bed almost twice a week. It seemed he was constipated at first. Today Chip started to urinate on the couches and poop anywhere he wanted to. My family and I think it maybe behavioral but we aren't sure if it's something worse.
March 12, 2018
Chip's Owner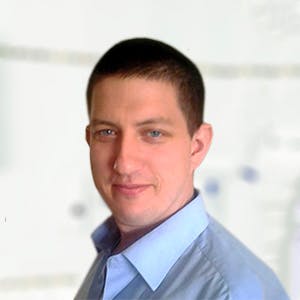 0 Recommendations
Without examining Chip I cannot say whether or not this is behavioural or due to a medical issue; what is important for you to note is whether he is consciously urinating and defecating or it is coming out without his knowledge. You should visit your Veterinarian for an examination and to rule out medical causes, once they have been ruled out you can work on behaviour. Regards Dr Callum Turner DVM
March 12, 2018
Was this experience helpful?
Kidney Cancer Average Cost
From 432 quotes ranging from $3,000 - $10,000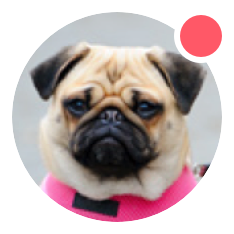 Need pet insurance?