Skin Mite Dermatitis in Cats
Skin Mite Dermatitis in Cats
Veterinary reviewed by: Michele K.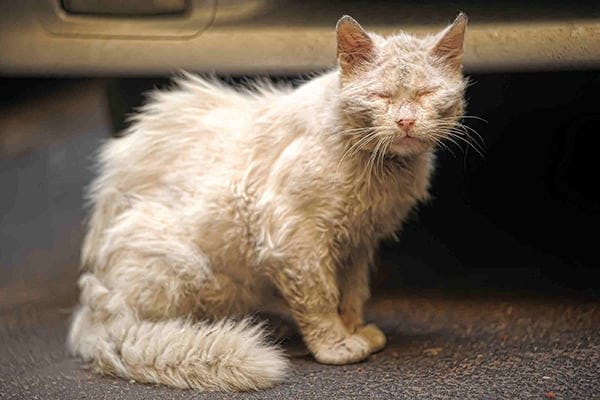 Veterinary reviewed by: Michele K.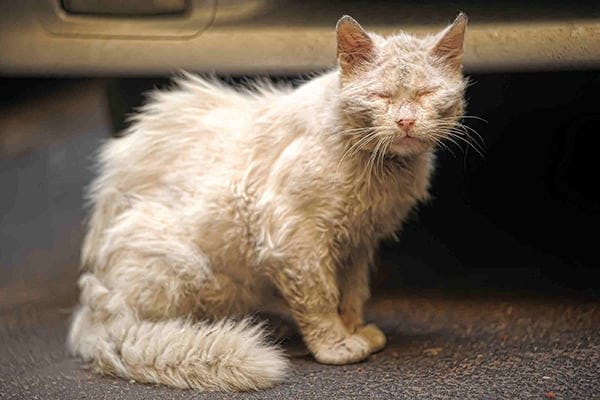 What are Skin Mite Dermatitis?
Mange is caused by the microscopic parasite known as the mite. These very small parasites live on the skin and in the hair follicles of felines, but do not usually feed on the animal's blood like other external parasites. In fact, some mites are considered normal residents of many mammalian species and their host's immune system keeps them in balance, preventing them from taking over. However, when the immune system drops due to illness, one of these species of mites takes over and skin mite dermatitis is soon to develop.
Skin mite dermatitis in cats is known to both the veterinary world and the general public as mange. Cats are highly susceptible to several types of mange, including demodicosis, trombiculosis, cheyletiellosis, otodectic and notoedric mange. Each form of mange is highly contagious to other cats, causing dermatitis symptoms of skin inflammation, alopecia, and pruritus. Mange commonly affects the very old, very young or otherwise unhealthy groups of felines, but other cats could be carrying the mange parasite with no sign of mange. 
Skin Mite Dermatitis Average Cost
From 485 quotes ranging from $200 - $500
Symptoms of Skin Mite Dermatitis in Cats
Skin mite dermatitis is extremely pruritic to the feline and will cause the cat to scratch the skin vigorously. Depending on the species of mite affecting the feline, skin mite dermatitis might affect the ears, head, neck, abdomen, foot pads or entire body of the cat. If a feline is infected with ear mites, symptoms of head shaking, pawing at the ears, bloody ears (due to scratching), swelling of the ears and ear infections will all be noted. Mite species-specific symptoms of skin mite dermatitis in cats includes:
Feline Scabies: skin crusts and hair loss. 
Ear mites: The inner ear will appear dirty with dark debris that resembles coffee grounds. 
Walking Dandruff: dandruff-like skin crusts and small bumps along the skin. 
Feline Demodicosis: hair loss and fluid-filled sores. 
Trombiculosis: these mites can be viewed as orange ovals on the skin that are usually clustered together. Common symptoms include skin crusts, hair loss, skin bumps and redness. 
Types
Trombiculosis 
Trombiculosis is a type of mange caused by the larval-stage parasite known as Trombiculidae. Trombiculidae are one of the few mites that will feed on the feline around the abdomen, feet pads, ears and head. A cat can contract this parasite by laying in the dirt. 
Feline Demodicosis
Feline demodicosis is a type of mange caused by either the Demodex cati mite or the Demodex gatoi mite. The demodex mite is often a normal, non-hazardous skin mite of the feline but can cause problems in sick cats. 
Cheyletiellosis (Walking Dandruff)
Cheyletiellosis is commonly called walking dandruff due to the mite's dandruff-like appearance. Cheyletiellosis is caused by the Cheyletiella blakei mite, which is a common parasite in multi-cat households. 
Otodectic Mange (Ear Mites)
Otodectic mange is caused by the Otodectes cynotis mite, but this mite is commonly known as the ear mite since it infests a feline's ear. 
Notoedric Mange (Feline Scabies) 
Notoedric mange is caused by the Notoedres cati mite. Although quite rare, feline scabies is a highly contagious disease that causes the skin to crust, favorable to the upper portions of the body.  
Top
Causes of Skin Mite Dermatitis in Cats
Skin mite dermatitis in cat is caused by an infestation of a species of mite that is host-specific to felines. Trombiculidae, Demodex cati, Demodex gatoi, Cheyletiella blakei, Otodectes cynotis, or the Notoedres cati mite can all cause skin mite dermatitis in cats. Unlike other external parasites that spend half of their life cycle in the environment, mites spend their entire lives on their host. The only exception is the Trombiculidae mite, as this mite does live in the environment, infecting felines at their larval life. However, all other mites are usually transmitted to one feline to another through direct contact. Nursing queens often transmit skin mites to their kittens, causing skin mite dermatitis as kittens have a weak immune system. Multi-cat household and cats living in breeding facilities, pet stores, or shelters are at a high risk for contracting a type of skin mite.
Top
Diagnosis of Skin Mite Dermatitis in Cats
Skin mite dermatitis in cat can be identified through the symptoms on a physical exam. Mites that are affecting the cat's skin can be identified through the process of a skin scraping. A skin scraping is a simple test of scraping the top layer of the skin, removing particles to view underneath the microscope. Ear mites will require a swab of the ear and microscopic view for identification.
Top
Treatment of Skin Mite Dermatitis in Cats
Some cats recover from skin mite dermatitis without treatment, but severe cases or cats that are in poor health must receive medical treatment to recover. Mites that are localized in the ears will need to be cleaned out and treated with prescribed drops.   Topical medications are often needed for mite infestations.  
Top
Worried about the cost of Skin Mite Dermatitis treatment?
Pet Insurance covers the cost of many common pet health conditions. Prepare for the unexpected by getting a quote from top pet insurance providers.
Recovery of Skin Mite Dermatitis in Cats
The recovery outlook for a cat suffering from whole-body skin mite dermatitis depends on her overall health. Follow your veterinarian's treatment plan and bring the cat back into the clinic if symptoms worsen, or you do not see an improvement. Preventing re-infestation of mites can be a challenge, but the best preventative method is keeping your feline's environment clean and keeping her away from potential carriers, and using prevention recommended by your veterinarian.  
Top
Skin Mite Dermatitis Average Cost
From 485 quotes ranging from $200 - $500
Top
Skin Mite Dermatitis Questions and Advice from Veterinary Professionals
Kiki
Idk
1 Year
0 found helpful
0 found helpful
My cat is losing it hair,started at its rear/tail and has now spread clear up to neck. She digs and scratches all the time. We have a feral cat population close and she has not been fixed yet.
Aug. 23, 2018
Kiki's Owner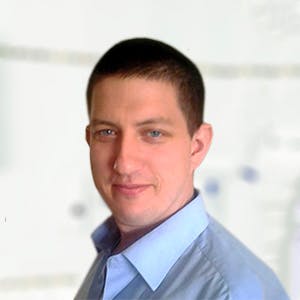 0 Recommendations
There are various causes for scratching and hair loss which may include parasites (mites etc…), infections, allergies, irritants, hormonal conditions (normally on itching) among other causes; if the hair loss is this bad you should visit your Veterinarian for an examination and a skin scraping (if indicated) to determine the cause. Also you can discuss neutering as well with the Veterinarian. Regards Dr Callum Turner DVM
Aug. 23, 2018
Was this experience helpful?
Charlie
Cat
1 Year
0 found helpful
0 found helpful
My cat has been licking and scratching constantly. I live in a rural area so fleas are everywhere. I felt it was a flea allergy and did some research. I have been treating her with zyrtec and brewers yeast and garlic tablet, as well as a cone. It seems like she is less itchy, her fur is growing back and the scabs are decreasing. However, when I pet her, some hair still comes out and some pieces look like they are still attached to some skin, possibly a scab. Is this a normal part of healing or am I only treating symptoms of a more serious issue?
July 29, 2018
Charlie's Owner
---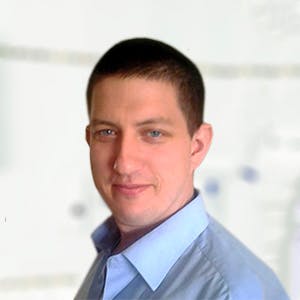 0 Recommendations
Firstly it is important to ensure that the garlic tablet is intended for use in cats as garlic is toxic in small quantities so ensure that it is a dose small enough for cats; also remember cats may be allergic to brewer's yeast too. Fleas are a constant issue especially for outdoor cats in rural areas, there may be some skin debris which is flaking off from irritation and it is important to bathe Charlie regularly with a flea shampoo, apply a topical spot on medication against fleas & ticks as well as managing any symptoms. If there is no overall improvement check in with your Veterinarian. Regards Dr Callum Turner DVM https://wagwalking.com/cat/condition/brewers-yeast-allergy
July 29, 2018
Thank you for responding, I had no idea garlic was toxic. I found the product from chewy, which is a pet website I found. I will stop giving those to her immediately. My vet accepts walk ins during morning hours, we are going tomorrow and I will be sure to bring the bottle with me
July 29, 2018
Charlie's Owner
Was this experience helpful?
Skin Mite Dermatitis Average Cost
From 485 quotes ranging from $200 - $500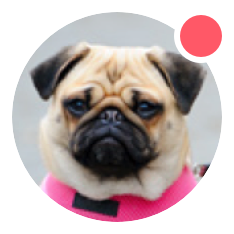 Need pet insurance?