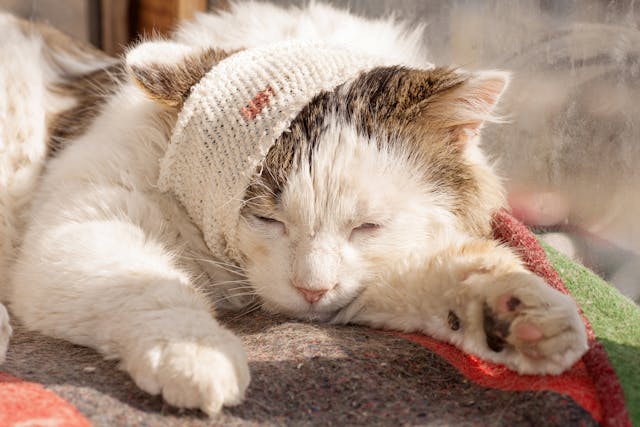 What is Craniectomy?
Craniectomy is a surgical procedure that involves removing small parts of the skull in order to visualize the brain or intracranial space to correct an injury or remove a lesion or tumor. This procedure is very similar to craniotomy, which is a procedure used to remove lesions within the brain. However, unlike craniotomy, the part of the skull that is removed is not replaced. Cats that are older have a higher chance of developing neurological conditions that require craniectomy. However, some conditions, such as skull fracture and head trauma, may not be age-related.
Craniectomy Procedure in Cats
The exact procedure for craniectomy will vary based on the condition the surgery is being used to treat. The general steps for craniectomy are outlined below.
Prior to surgery, the cat will be evaluated for anesthetization, and various tests will be conducted to visualize the problem.
Throughout surgery, antibiotics will be administered to prevent contamination of the brain and frontal sinus.
The cat will be anesthetized and prepped for surgery.
A head stand, a specialized cushion, or surgical tape may be used to stabilize the head for surgery.
The veterinary neurosurgeon will make the first incision into the skin before separating the temporal muscle from the skull.
The site to be operated on will be marked with a specialized surgical pencil or burr.
The surgeon will use a burr to drill small holes into the skull, which will allow the surgeon to remove the craniectomy opening from the rest of the skull.
This portion of the skull will be removed, and will not be replaced
The surgeon will use a surgical microscope to aid them during surgery.
The following steps of the surgery will vary based on the underlying condition. During this time, tumors may be removed or injuries will be corrected.
Rather than replacing the bone, the surgeon will either suture the dura mater or suture a fascial transplant from the temporal muscle to the dura mater.
Special wire or sutures will maintain bone continuity.
The temporal muscle will be reattached, and the wound will then be sutured shut, and any removed tissue or masses will be sent off for histopathology.
The cat will be hospitalized for up to seven days following surgery.
Efficacy of Craniectomy in Cats
The efficacy of craniectomy in cats will vary depending on the underlying condition and whether or not the patient is comatose for up to 72 hours following surgery. Brain injury and head trauma typically have a guarded to poor prognosis in animals. Cats that are conscious and have retained motor function and reflexes tend to have a better prognosis.
Craniectomy Recovery in Cats
Surgeons will provide owners will specific aftercare instructions, which owners should follow carefully. Analgesics, antibiotics, and other medications may be prescribed postoperatively. Owners should ensure their cats do not engage in activity following surgery. If owners notice any abnormalities around the surgery site – particularly swelling, bleeding, or drainage – they should contact their veterinarian immediately. A follow-up appointment will be scheduled for ten to fourteen days following surgery to remove non-absorbable sutures. Another follow-up appointment is usually scheduled within eight weeks following surgery to monitor healing or administer additional treatments.
Cost of Craniectomy in Cats
The cost of craniectomy will vary based on standards of living and additional costs incurred, including laboratory testing, additional treatments, and postoperative medications. The cost of craniectomy ranges from $4,000 to $6,500.
Worried about the cost of treating your pet's symptoms?
Pet Insurance covers the cost of many common pet health conditions. Prepare for the unexpected by getting a quote from top pet insurance providers.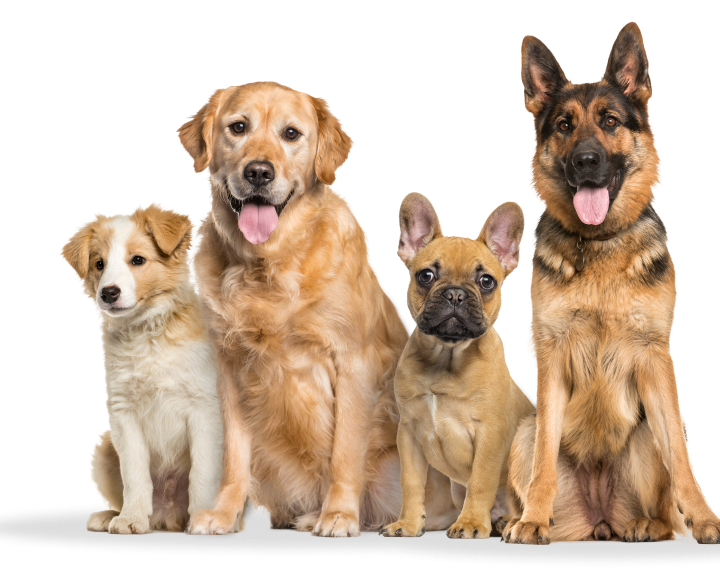 Cat Craniectomy Considerations
This procedure is very similar to craniotomy. Complications are possible with any surgical procedure, particularly with neurosurgeries as these are considered complex. Complications of craniectomy may include, but are not limited to:
Damage to healthy brain tissue
Recurrence of the tumor or condition
Iatrogenic anemia
Anesthetic death
Anemia is the most common complication of craniotomy and craniectomy, and can contribute to hemorrhage and postoperative mortality. Since all animals are evaluated for anesthetization prior to surgery, anesthetic death is considered rare.
Craniectomy Prevention in Cats
It is difficult to prevent some types of neurological conditions, particularly brain cancer and other types of conditions which are attributed to the aging process. Cats should not engage in activities that may result in trauma or injury to the skull or brain. Cats that have undergone craniectomy should not be bred, as some neurological conditions are genetic.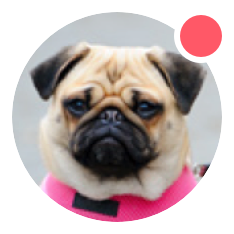 Need pet insurance?