What is Oxygen Therapy?
Oxygen therapy for cats is a form of treatment that delivers a controlled level of oxygen to the feline. Oxygen therapy can be delivered through the nose, the mouth, trachea tube, or normal breathing. Oxygen therapy is often prescribed and calculated (ml/kg) by the veterinarian, then monitored by the licensed staff. There are several forms of oxygen therapy a veterinarian can choose from to accommodate a feline's current state and overall condition. 
Oxygen Therapy Procedure in Cats
Prior to hooking the feline up to oxygen gas, the veterinarian will review the cat's medical history and conduct a physical exam. Further routine diagnostic tests may be conducted after oxygen therapy has begun and the cat is stabilized. 
Note that oxygen therapy can is a monitored procedure and, like other stabilizer therapies, can be delivered at a high or low rate. The calculations of rate of administration are to be determined by the veterinarian. 
Below is a summary of each of the most commonly used oxygen therapy methods:
Nasal Cannula
A fast and easy technique that involves the placement of a human cannula. A nasal cannula is often placed when it is anticipated that the feline will be moved for diagnostic tests. In order to keep the two small prongs from slipping out of the nose, a nose band is creating using adhesive tape and skin staples. The Y section of the tubing will then be tightened behind the cat's head. 
Nasal Catheter
Sedation is required to place a nasal catheter, which the veterinarian will select based on the feline's health. A few drops of proparacaine will be placed into the nostril to numb the area and a suture will be placed at the base of the nostril, which will serve as an anchor later on. A feeding-tube is selected (size and style considered) and lubricated with a water-soluble jelly. The length of the tube is pre-measured from the outside, along the cat's face before inserting the tube into the nasal cavity. Once the tube is in proper place, the premade suture at the base of the cat's nostril will be used to tie the tube and secure it. Tape will be placed around the cat's neck to anchor the loose tube and the end of that tube will be attached to oxygen. 
Oxygen Mask
Oxygen therapy can be delivered through the use of an oxygen mask, specially designed for felines and commonly used during anesthesia. The correct sized mask is found and secured in place with either tape, or a feline muzzle. The mask is then attached to oxygen gas. 
Crowe Oxygen Collar
An Elizabethan collar (one size larger than generally used for a cat) is secured around the cat's neck and an oxygen tube is allowed underneath the collar from below. Tape is then used to secure the collar is place. Plastic wrap is then laid over the face of the Elizabethan collar, covering 50-80% of the surface area. 
Oxygen Cage/Chamber
A noninvasive form of oxygen therapy, filling a small space with oxygen to allow the feline to breathe in. 
Top
Efficacy of Oxygen Therapy in Cats
Felines requiring oxygen are in a life-threatening situation and oxygen therapy is one of the best stabilization treatments available. Oxygen therapy can give the feline's body a ready supply of oxygen gas with or without the need of inhalation. 
Top
Oxygen Therapy Recovery in Cats
Oxygen therapy for cats may be administered for a few minutes to weeks, depending on the feline's critical condition. 
Top
Cost of Oxygen Therapy in Cats
The cost for feline oxygen therapy depends on a variety of factors. Whether the feline was taken through emergency care or a regular clinic or hospital, the form of oxygen therapy, whether, a sedative was involved, the amount of oxygen delivered to the feline, and other diagnostic tests paired with the oxygen therapy can influence the overall cost of treatment. The cost of oxygen therapy can cost anywhere from $70 to $1,000. 
Top
Worried about the cost of Oxygen Therapy 1 treatment?
Pet Insurance covers the cost of many common pet health conditions. Prepare for the unexpected by getting a quote from top pet insurance providers.
Cat Oxygen Therapy Considerations
No true considerations are paired with oxygen therapy. The use of oxygen therapy is beneficial for all oxygen-deprived felines. 
Top
Oxygen Therapy Prevention in Cats
The need for oxygen therapy cannot always be prevented. Feline asthma, brachycephalic patients (flat-faced cats) and severe allergies are conditions a feline is born with, making prevention unobtainable. 
Top
Oxygen Therapy Questions and Advice from Veterinary Professionals
Hera
Seal point mix
11 Days
0 found helpful
0 found helpful
Our cat has pneumonia and we've been treating with 2 antibiotics, levalbuterol nebulizer in a clear plastic storage container, coupage afterwards. She is now drinking water on her own, but I am still giving her baby food by syringe. A friend has offered an oxygen canister. Would we do it the same way as the nebulizer?
Jan. 21, 2018
Hera's Owner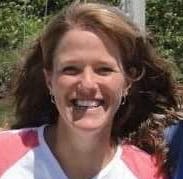 Dr. Michele K. DVM
0 Recommendations
Thank you for your email. In theory, yes, you would use the oxygen compartment in the same way that you would use the storage container. Since I can't actually visualize the set up that you have, however, it would be a great idea to have your veterinarian look at it and make sure that it will work, and that it is appropriate, just to be safe. I hope that everything continues to improve for Hera.
Jan. 21, 2018
Was this experience helpful?
Little Baby Graydee
American Shorthair
10 years
1 found helpful
1 found helpful
Hello, Our cat's x-rays show she has cancer. What is your opinion on giving her 35% food grade hydrogen peroxide to provide her with more oxygen to fight the cancer cells? Or would liquid oxygen drops help as well? How about Oxygen therapy, is it used in curing cancer? We just found out about her condition on Friday, so not sure what path to take. Right now I am running playlists of audios with rife frequencies for curing cancer. Thank you in advance. Ron
Nov. 13, 2017
Little Baby Graydee's Owner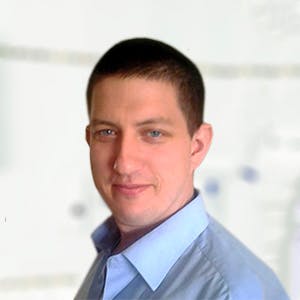 1 Recommendations
There are many supposed 'cures' for cancer online and many of them will do more harm than good; 35% hydrogen peroxide would cause burns to the mouth if ingested orally and remember that we use 3% hydrogen peroxide to induce vomiting in dogs which have consumed toxins. Unfortunately there are many online testimonials and 'experts' giving advice but I have no evidence to support this theory. Treatment should be centered on pain management, chemotherapy/radiotherapy (if appropriate), supportive and symptomatic care. Regards Dr Callum Turner DVM
Nov. 13, 2017
Was this experience helpful?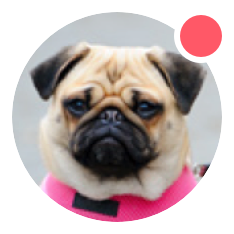 Need pet insurance?