What are Aspergillosis?
Aspergillosis is a particular type of fungal infection that is caused by various species of Aspergillus, an organism that is common worldwide. The symptoms your dog exhibits will dependent on the type of severity of the infection, ranging from abundant nasal discharge to general lethargy. Aspergillus can cause considerable damage if left untreated and should be combated with antifungal medication as soon as possible for a better prognosis.
Aspergillosis is a fungal infection that may be limited to the nasal cavity or may spread throughout the body. Disseminated aspergillosis is rare compared to the nasal form of the disease and can be difficult to treat while nasal aspergillosis may be successfully treated with topical antifungal medication. In all cases, an early diagnosis leads to a better prognosis.
Aspergillosis Average Cost
From 116 quotes ranging from $100 - $3,000
Symptoms of Aspergillosis in Dogs
Signs of aspergillosis include:
Greenish-yellow nasal discharge
Ulcers around the nostrils
Pain or discomfort around the face (especially nasal cavity)
Sneezing
Lethargy
Lack of pigment or tissue on the surface of the skin
Bleeding around the nose or nostrils
Additional symptoms may be exhibited with disseminated aspergillosis though they vary depending on where the disease has spread. These include non-specific signs such as weight loss and lameness.
Types
Nasal aspergillosis - the more common form of the disease and affects the nasal passages, leading to mucus discharge and other signs of infection around the nose.
Disseminated aspergillosis - which is rarer, may occur in various areas of the body, including lymph nodes, stomach, kidneys, and vertebrae.
Top
Causes of Aspergillosis in Dogs
Aspergillosis is caused by the Aspergillus fungi, which is an organism that is commonly found throughout the world in compost piles, barns, and stables. Aspergillus fungi was first discovered in the environment in 1729 and it's first case associated with family (companion) animals was in 1829. The infection is typically limited to the nasal cavities and is often caused by Aspergillus fumigates, but there is a small chance that it may spread to other areas of the body and involve other species of the fungus. The disseminated disease is identified primarily in female German shepherd dogs, while the nasal infection affects dogs with long noses, such as collies. Dogs with weakened immune systems, any type of underlying lung disease, and chronic or severe asthma are more at risk for aspergillosis.
Top
Diagnosis of Aspergillosis in Dogs
The symptoms for aspergillosis can be non-specific, especially with the disseminated disease. If you notice that your dog has nasal discharge or is behaving abnormally, visit the veterinarian, and provide a list of symptoms and their duration. The veterinarian will take your dog's history and conduct a physical examination, which may include a blood test or a urinalysis as part of the initial diagnostics process.
With nasal aspergillosis, a diagnosis can be made by examining nasal discharge and identifying the organisms responsible for the infection. This is not reliable, however, as Aspergillus is commonly found and may be present even in animals whose symptoms are not related to aspergillosis. Instead, the veterinarian may recommend radiographs, which will reveal any damage the fungus may have caused in your dog's nasal tissues. Another diagnostic tool is a rhinoscopy, which gives the veterinarian a clear image of the nasal cavity and helps with performing a biopsy if needed.
Diagnosis for disseminated aspergillosis varies according to the affected area, but tests may include x-rays, CT, and urinalysis.
Top
Treatment of Aspergillosis in Dogs
Antifungal medication is most commonly the preferred treatment of choice for aspergillosis. Oral drugs, such as itraconazole, are available but do not have a consistent rate for success. These systemic drugs also carry side effects that your dog may not tolerate well but is necessary for dogs with the disseminated disease.
Topical antifungal medication tends to have a higher rate of success than systemic drugs and is recommended for dogs with nasal aspergillosis. Using general anesthesia, this treatment involves applying the solution directly into the nose, where it is left for up to an hour. During this time, your dog will regularly be turned in order to maximize contact with the antifungal medication. Before your dog wakes up, excess medication will be drained out through the nostrils.
The success rate of the treatment depends on how widely the infection has spread, the extent of the damage, and the general spread of the fungus. Treatment is considered effective for dogs where the infection is confined to the nasal cavity, but if the infection is systemic or has entered the brain, the success rate is lower.
Top
Worried about the cost of Aspergillosis treatment?
Pet Insurance covers the cost of many common pet health conditions. Prepare for the unexpected by getting a quote from top pet insurance providers.
Recovery of Aspergillosis in Dogs
In some cases, several approaches to treatment may be required in order to fully clear out the infection. In the case of severe infections, your dog may need to be hospitalized so that the veterinarian can complete treatment.
Once your dog is home again, monitor it for nasal discharge, and inform the veterinarian if you notice any additional symptoms. The veterinarian will usually ask, and prefer, for you to bring your dog back for follow-up examinations to ensure that the infection has been cleared out.
Top
Aspergillosis Average Cost
From 116 quotes ranging from $100 - $3,000
Top
Aspergillosis Questions and Advice from Veterinary Professionals
Caro
Giant Schnauzer
3 Years
0 found helpful
0 found helpful
Has Symptoms
Lameness In Front Leg And Deafness.
Good day, My Giant Schnauzer, 3 years old, has been diagnosed with disseminated aspergillosis. What treatment should be done and what is the chance that she will be cured.
July 26, 2017
Caro's Owner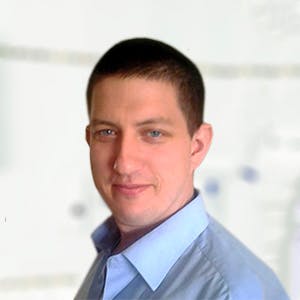 0 Recommendations
Treatment of disseminated aspergillosis can be a long and non-productive process; treatments like itraconazole may take ten or more months to have a successful outcome, but it isn't guaranteed. Amphotericin B is a more effective medication but may lead to kidney damage, and again success cannot be guaranteed; treatment may also be over a prolonged period of time. You should speak with your Veterinarian about different treatment options specifically for Caro based on his overall health. Regards Dr Callum Turner DVM
July 26, 2017
Was this experience helpful?
Woody
miniature dachshund
8 Years
0 found helpful
0 found helpful
Has Symptoms
Reverse Sneezing And Normal Sneezing
Orangeish-Brown Discharge From Nose
Hi! My 8lb miniature daschund has been sneezing (normal and reverse) for about 2 weeks. I thought it was allergies so my vet said to give him Benadryl. The symptoms are still there, and I've noticed a brownish-Orange discharge on the bed after he sleeps. He seems to have a dry mouth as he keeps licking his lips and drinking water. Could it be a common Cold? The other factor is he's been around saw dust lately due to construction at our house.
July 26, 2017
Woody's Owner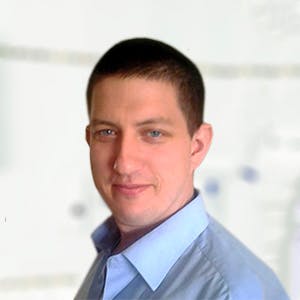 0 Recommendations
From the symptoms you describe, it would appear that Woody has an upper respiratory tract infection, foreign body (fragments of sawdust), irritation (again from sawdust) and nasal tumours. Another visit to your Veterinarian would be needed for further investigation; a course of antibiotics maybe given to see if it helps (a culture of the discharge would be best to carry out first), if this proves unsuccessful, x-rays and rhinoscopy maybe required. Some 'cold' would produce clear mucus, unless there was a secondary bacterial infection which again antibiotics would be prescribed by your Veterinarian. Regards Dr Callum Turner DVM
July 26, 2017
Was this experience helpful?
Aspergillosis Average Cost
From 116 quotes ranging from $100 - $3,000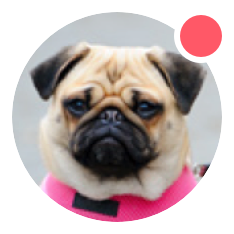 Need pet insurance?