What are Bleeding Disorders?
Any breed of dog at any age may have a bleeding disorder; however, there are higher correlations of specific breeds and certain types.
A bleeding disorder is any irregularity that disrupts a dog's hemostasis, or its body's natural process to cease bleeding. For hemostasis to function, your dog's body requires appropriate blood clotting factors, constriction of blood vessels, and number of platelets.
Bleeding Disorders Average Cost
From 210 quotes ranging from $500 - $10,000
Symptoms of Bleeding Disorders in Dogs
Specific symptoms are exhibited for specific types of bleeding disorders, although common symptoms that may indicate your dog has a bleeding disorder are:
Spontaneous bleeding
Excessive bleeding
Nosebleeds
Excessive bruising
Lameness
Depending upon the severity of your dog's bleeding disorder, you may not notice excessive bleeding until your dog suffers a severe injury or undergoes surgery.
Top
Causes of Bleeding Disorders in Dogs
Congenital Clotting Protein Disorders are genetically inherited deficiencies in specific proteins necessary for blood clots to form.

Hypofibrinogenemia is a deficiency in fibrinogen and is most highly associated with the Saint Bernard and Vizsla breeds and severe bleeding.

Deficiency of Factor VII occurs when there is not enough of a clotting protein called Factor VII, is found in the Beagle, English Bulldog, Alaskan Malamute, Miniature Schnauzer and Boxer breeds, and is associated with bruising and excessive bleeding during surgery.

Hemophilia A is a deficiency of Factor VIII, and the most common congenital bleeding disorder. Females are typically carriers of the disorder while males exhibit symptoms. Dogs with severe cases of Hemophilia A exhibit internal bleeding while others may exhibit excessive bleeding from the umbilical site after birth and excessive bleeding during surgery.

Acquired Clotting Protein Disorders occur as a result of liver disease, as the liver produces most of your dog's clotting proteins, or in cases of liver toxicity, such as Vitamin K poisoning via rodenticide.

Platelet Disorders are any irregularity in platelet count or functioning, and may be congenital or acquired.

Thrombocytopenia is the condition of having too few platelets, disabling the body's ability to form clots. Congenital thrombocytopenia can occur when a mother produces antibodies against proteins in the fetus' platelets that her body deems foreign. Acquired thrombocytopenia is an autoimmune disorder in which a dog's body destroys its own platelets. It may be caused by a reaction to certain drugs (such as estrogen, aspirin, acetaminophen, and antibiotics) or vaccinations.

Canine Thombopathia is a congenital defect in the function of platelets. There may be the correct number of platelets; however, hey are unable to clot properly. This disease has been found in the Basset Hound breed only and is characterized by symptoms of nosebleed, bleeding gums, and tiny spot-like bruises over the dog's skin.

Von Willebrand's Disease occurs in a dog that has a deficiency in von Willebrand's factor, the protein that regulates the onset of clot formation. This is the most common congenital bleeding disorder and is found in all breeds. However, it is most common in the Doberman Pinscher, German Shepherd, Golden Retriever, Miniature Schnauzer, Pembroke Welsh Corgi, Standard Manchester Terrier, Standard Poodle, Scottish Terrier, Basset Hound and Shetland Sheepdog breeds.

Blood Vessel Disorders may be congenital or acquired as a result of other diseases.

Ehlers-Danlos Syndrome is known as rubber puppy disease or cutaneous asthenia. It is a congenital defect in the proteins that make up the skin's connective tissue, leading to blood clots and over-sensitive bruising.

Rocky Mountain Spotted Fever is the common name for the disease caused by the Rickettsia rickettsii parasite transmitted by ticks. The parasite kills blood cells, causing vessels to swell. Symptoms include nosebleeds, bruises, bloody urine or feces, and bleeding of the retina.

Top
Diagnosis of Bleeding Disorders in Dogs
You will need to report thoroughly your dog's symptoms, their severity, and onset in order to ensure and prompt diagnosis. It is important to distinguish if the abnormal or excessive bleeding occurs spontaneously or only as a result of injury or surgery. The veterinarian will begin with a physical examination in order to search for bruises and signs of bleeding. Because there are so many different types of bleeding disorders, your dog's breed may help the veterinarian in developing a hypothesis to test. A urinalysis will be conducted in order to examine the proteins in your dog's urine. A complete blood count is an important diagnostic tool, as it will indicate abnormal red or white blood cell or platelet count. This test will also determine if your dog has anemia as a result of blood loss. Additionally, a chemical blood profile will be conducted in order to measure for electrolytes and other elements, for instance, vitamin K, which would indicate that your dog has an acquired clotting disorder caused by vitamin K toxicity.
Other tests will likely include simulated bleeding on a very small scale in order to measure Buccal Mucosal Bleeding Time, Activated Clotting Time and Activated Partial Thromboplastins Time, and Prothombin Time, which evaluates clotting factors.
Top
Treatment of Bleeding Disorders in Dogs
Treatment will vary according to the specific bleeding disorder with which your dog is diagnosed. Dogs with a decreased platelet count may require a platelet transfusion; dogs with anemia may require a cell transfusion whether it's a whole blood or packed red blood cell type. Congenital bleeding disorders will need to be managed while acquired bleeding disorders will require identification and treatment of the underlying cause itself.
Top
Worried about the cost of Bleeding Disorders treatment?
Pet Insurance covers the cost of many common pet health conditions. Prepare for the unexpected by getting a quote from top pet insurance providers.
Recovery of Bleeding Disorders in Dogs
Follow all of the veterinarian's instructions for at-home care and checkups. In some cases of congenital bleeding disorders, you may need to manage your dog's excessive bleeding. If your dog is having an episode, restrict movement. If your dog has exhibited bleeding gums, only feed soft food and do not let your dog access bones or hard chew toys.
If your dog has a congenital bleeding disorder, you should have your dog spayed or neutered in order to prevent passing the disorder along.
Top
Bleeding Disorders Average Cost
From 210 quotes ranging from $500 - $10,000
Top
Bleeding Disorders Questions and Advice from Veterinary Professionals
Sparky
French Bulldog
11 Months
1 found helpful
1 found helpful
My dog was castrated yesterday. Afterwards his blood pressure dropped very low and through a scan discovered he had internal bleeding. The nurse who rang said one of his tubes had slipped back unnoticed and was free bleeding into his tummy and the vet with 30 yrs experience had never had this happen before. Since then he has had a blood transfusion. I saw him today and he is highly sedated and was unresponsive. They now say he may have a blood disorder around coagulation?? In this same op he also had skin removed around his nose to open his nasal passage. I said it hadnt caused a problem on his nose. She agreed. What are the chances of this bleed happening in a routine op?
Nov. 10, 2017
Sparky's Owner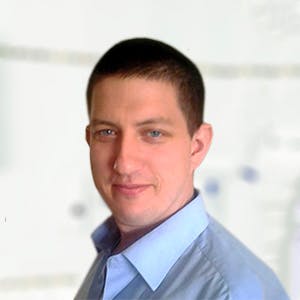 1 Recommendations
This type of bleeding is uncommon during routine surgery but a pre-existing clotting disorder can skew the outcome of any surgery and sometimes we are not aware of a clotting disorder until we have issues during surgery. Now he has had a blood transfusion it will be difficult to test for clotting issues since the transfused blood will mess with any tests performed; once Sparky is stable, tests should be carried out to see if he has a clotting disorder or not. Regards Dr Callum Turner DVM
Nov. 10, 2017
Was this experience helpful?
Bunker
Boxer
5 Years
0 found helpful
0 found helpful
My male boxer is 5. He is peeing blood. Some times worse than others. We did antibiotics (4 rounds and no change). We have run every test under the sun and every test has come back clear. X-ray, 3 ultrasounds, 8 urinalysis, 3 rounds of blood work. All were clear. He acts perfectly fine. Eats, drinks, plays. The only other thing is when she did one of the urinalysis she popped out his penis which she said took her 30 minutes with him crying in pain the whole time and she said there was a thick white paste (thick as toothpaste) on his penis. She nor the other vet ever saw anything like it. What could we be missing? We saw our regular vet, a specialist, and had Auburn University involved with our specialist. We stumped everyone. Please help me. I need my baby well.
Sept. 29, 2017
Bunker's Owner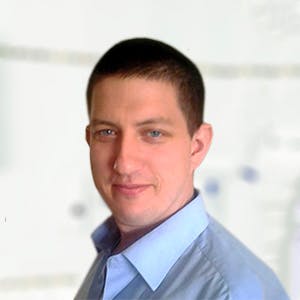 0 Recommendations
This looks like a well consulted case with the involvement of a Specialist and Auburn University; I doubt that they missed something when checking Bunker and his test results. The thick paste around the penis is interesting, was it an accumulation of cells or a thick secretion? I am unable to think of anything else that wouldn't have been brought up by regular urinalysis, blood tests, culture samples etc… Regards Dr Callum Turner DVM
Sept. 30, 2017
Was this experience helpful?
Bleeding Disorders Average Cost
From 210 quotes ranging from $500 - $10,000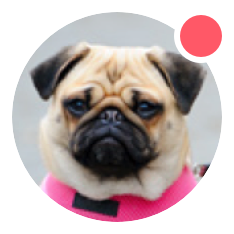 Need pet insurance?