What are Chemical Burns?
Dogs can get chemical burns fairly easy by eating or exposing themselves to things they are not supposed to since they do not know any better. Just like children, you must keep toxic substances away from your pet. For example, bleach, fabric detergents, and other cleaners are common causes of chemical burns in dogs. In addition, chemical burns may be hard to recognize because your dog's fur can hide any visible signs. Most often, these types of burns are second or third degree, erosive, and can cause necrosis, which is tissue death. If the chemical is able to be absorbed into the bloodstream, the results may be much worse and can cause a heart attack, respiratory arrest, shock, and death. If you suspect your dog has a chemical burn of any kind, rinse the area with cool water and call the veterinarian right away for an appointment.
A chemical burn in dogs is a serious condition caused by corrosive substances (either an acid or an alkali) like oxidizers, solvents, and other toxic substances. The burns may be on the skin, eyes, in the lungs, or in the digestive system depending on whether it is a solid, liquid, or gas. For instance, if your dog drinks a liquid chemical, the burns will be in the throat, esophagus, intestines, and stomach. The severity of the chemical burn depends on the chemical strength, whether it was inhaled, ingested, or absorbed into the skin, if the skin has any cuts or abrasions, and the area of the body that is exposed. Even if the burn seems small, some chemicals can cause damage to the deep tissues and affect the internal organs. This is an extremely dangerous condition that can cause shock and death if not treated properly.
Chemical Burns Average Cost
From 210 quotes ranging from $500 - $6,000
Symptoms of Chemical Burns in Dogs
The signs of chemical burns are varied depending on the chemical and the type of transmission. Typical side effects of chemical burns in dogs are:
Appetite loss
Drooling
Swelling of the tongue
Pawing the mouth
Swallowing more than usual
Black skin
Irritation (redness and pain) of the area
Red eyes
Blistered or dead skin
Coughing
Gasping for breath
Rapid or irregular heart rate
Head pressing
Fainting
Dizziness
Seizures or muscle tremors
Shock (cold paws, weak pulse, pale gums)
Death
 Types
1st degree – Red skin
2nd degree – Dry and peeling skin
3rd degree – Loss of several deeper layers of skin
4th degree – Death of the deep tissues
Top
Causes of Chemical Burns in Dogs
Acids like ammonia, battery acid, oxidizers, aspirins, insect repellents (boric acid), and many other cleaners.
Alkali such as lye, lime, metal cleaners, degreasers, and other cleaning agents.
Bleach
Concrete mix
Motor oil
Fertilizers
Drain cleaners
Salt
Pool chlorinators
Top
Diagnosis of Chemical Burns in Dogs
If you think your dog has a chemical burn, whether it is inhaled, ingested, or on the skin, you need to take your dog to see a veterinary professional. Some burns do not look bad, but may be doing more damage than you think and can affect the inner layers of the tissue and even cause damage to your pet's vital organs. The veterinarian will first do a comprehensive physical examination, which includes skin and coat condition, body temperature, weight and height, reflexes, pupil reaction time, heart rate, blood pressure, breath sounds, and respiration rate. An electrocardiogram (EKG) will be done to check the electrical function of the heart.
Also, the veterinarian will use an endoscope (lighted hollow tube) to look at the throat, esophagus, and upper airway, checking for inflammation and erosion. Small tools can be inserted through the endoscope to remove dead skin and apply medication, if necessary. Some laboratory tests that are needed include a blood urea nitrogen (BUN), packed cell volume (PCV), complete blood count (CBC), serum chemical analysis, kidney and liver enzyme levels, and urinalysis. The veterinarian will also need to use x-rays (radiographs), an ultrasound, CT scans, and maybe an MRI to see how deep the damage goes.
Top
Treatment of Chemical Burns in Dogs
Treatment for chemical burns depends on the extent of the burns, the chemical agent that caused the burns, and your dog's health. The typical treatment for chemical burns includes detoxification, fluid and oxygen therapy, medications for pain relief and infection, and possibly hospitalization for observation.
Detoxification
This step includes rinsing the area that has the burns and removing any dead skin that is involved. Your pet will usually be sedated for this because it may be very painful. If the burns are from an acid, baking soda and water will be used. If the cause was an alkali, vinegar and water will be used.
Therapy
Your dog will be given intravenous (IV) fluids to prevent dehydration and oxygen to help with breathing.
Medication
Antibiotics are needed to prevent infection, pain medications (intravenous and topical) will be used to ease the pain, and corticosteroids for inflammation.
Hospitalization
If the veterinarian feels it is necessary, your dog will stay overnight for observation and continued fluids. This is only required for severe burns.
Top
Worried about the cost of Chemical Burns treatment?
Pet Insurance covers the cost of many common pet health conditions. Prepare for the unexpected by getting a quote from top pet insurance providers.
Recovery of Chemical Burns in Dogs
Prognosis for your pet is good if you get treatment before shock sets in. Once your dog is allowed to go home, you will need to continue observation and keep the affected area dry and sterile. Call the veterinarian if you have any complications, such as concern over recovery rate or condition of healing skin.
Top
Chemical Burns Average Cost
From 210 quotes ranging from $500 - $6,000
Top
Chemical Burns Questions and Advice from Veterinary Professionals
Mitsy
Chihuahua
11 Years
1 found helpful
1 found helpful
My dog had fleas bad so we gave her a bath in the kitchen sink using dawn ultra original scent dishwashing detergent to rid the fleas and then comb her out with a flea comb.The next day i noticed a area by her neck just above her front arm that is red and the hair is missing and feels kinda wet feeling.She did not have this red patch before the flea treatment.
July 27, 2018
Mitsy's Owner
---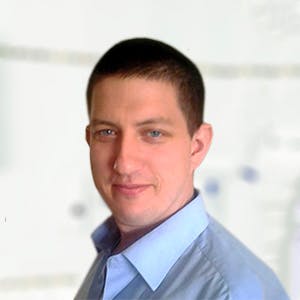 1 Recommendations
We use and recommend Dawn for a variety of conditions and is considered safe to use on dogs; you mentioned a flea treatment, was there any specific product used since some topical spot on treatments may result in some localised skin irritation. You should keep an eye on the spot and bathe it regularly, if there is no improvement visit your Veterinarian. Regards Dr Callum Turner DVM
July 27, 2018
only flea treatment that was used was the dawn dishsoap and a flea comb,sorry i know it looks like i was saying i used a flea treatment other than the soap.but yea only the soap and comb.
July 27, 2018
Mitsy's Owner
Was this experience helpful?
Dakota
Labrador Retriever
3 Months
0 found helpful
0 found helpful
my 22 pound lab pup got into sodium silica and ingested it, possibly eye contamination. What can I wash his eyes with? He eats, drinks and has diahrea , and vomited 18 hrs later. He isn't himself, but still active. It was diluted with water quite heavily.The cas was 1344-09-8, 10-25%
July 15, 2018
Dakota's Owner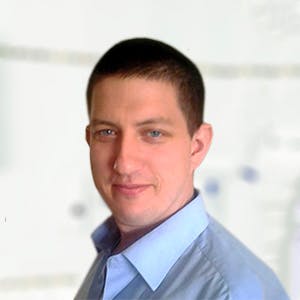 0 Recommendations
In cases like this where a solution was being prepared, you should ideally visit your Veterinarian with Dakota with the MSDS (material safety data sheet) of the product; the MSDS of the product will also outline the procedures to carry out if the skin or eyes are contaminated with the product, you should follow the MSDS thoroughly as these are the guidelines which the manufacturer have stated as being the correct response to an emergency. Regards Dr Callum Turner DVM
July 16, 2018
Was this experience helpful?
Chemical Burns Average Cost
From 210 quotes ranging from $500 - $6,000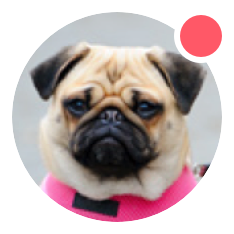 Need pet insurance?