Elevated Level of Bilirubin in Dogs
Elevated Level of Bilirubin in Dogs
Veterinary reviewed by: Dr. Linda Simon, MVB MRCVS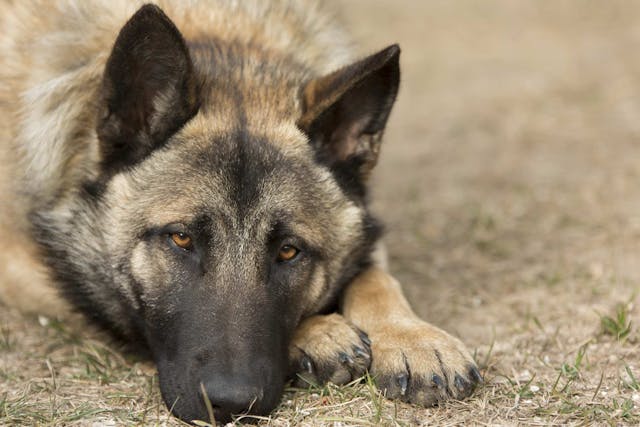 Veterinary reviewed by: Dr. Linda Simon, MVB MRCVS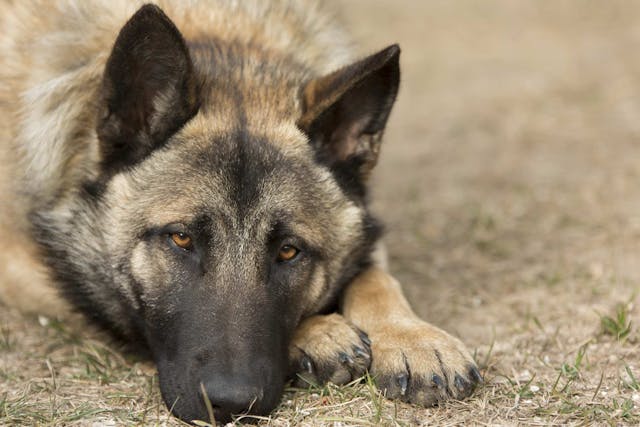 What is Elevated Level of Bilirubin?
Bilirubin is produced from the breakdown of old red blood cells. It travels within the blood to the liver, where it is conjugated and mixed within the bile. Once this is complete, it is stored in the gallbladder until it is passed through the body through feces. Bilirubin is responsible for giving the stools their color, as the color of this substance is brownish to yellowish.
Bilirubin levels are important because it shows how much red blood cells are being broken down and are no longer needed. Bilirubin levels can alert veterinarians to many different health issues, so within the blood work your veterinarian may perform, this will be communicated to them via the results. When the level of bilirubin is too high, it may be a sign of liver problems. It may also be a sign of other health issues. 
Dogs with elevated levels of bilirubin may be checked for liver disease or other conditions related to his liver function. There are some diseases that cause rapid red blood cell destruction, and the veterinarian will check for these through blood work and serum panels.
An elevated level of bilirubin in dogs can be a result of a dog's system breaking down red blood cells at an abnormal rate.
Symptoms of Elevated Level of Bilirubin in Dogs
If your dog has elevated levels of bilirubin, this may be a sign that an underlying health condition is present. Symptoms your dog may be having include:
Yellow coloring of the eyes, gums, and skin (jaundice)
Lack of appetite
Lethargy
Excessive thirst
Vomiting
Diarrhea
Unusual coloring of urine
Change in overall behavior
Types
There are several tests your veterinarian will run to check your dog's liver function. There are different types of tests he will perform. These tests also check for the following types of enzymes:
Alanine transaminase
Gamma-glutamyltransferase
Alkaline phosphatase
Aspirate transaminase
Top
Causes of Elevated Level of Bilirubin in Dogs
Causes of elevated levels of bilirubin in dogs may vary. There are several conditions in which this symptom occurs. Causes may include:
Autoimmune disorders
Toxins in the body
Infectious disease
Liver disease
Blockage of bile ducts
Red blood cell destruction
Top
Diagnosis of Elevated Level of Bilirubin in Dogs
If you take your dog to the veterinarian and he notices, in the blood work, that your pet has elevated levels of bilirubin he will want to take a closer look.  The issue you took your dog to the veterinarian for may have caused the veterinarian to run a few tests. 
If your veterinarian determines that your dog has an elevated level of bilirubin, he may want to do additional exploration in order to see what the cause is. There are several different tests he will want to perform and look at to get to the main issue. 
Your veterinarian may take more blood tests to check for your dog's liver values. He will check the level of other enzyme levels to see if the liver is showing signs of stress. Additional evaluation is necessary to find the specific cause of the increased bilirubin.
A urine sample will be analysed to assess the kidneys. The veterinarian may also perform imaging to check the liver size, as well as that of the gallbladder. Imaging may also check the gallbladder for gallstones. An ultrasound is performed to check the density of the liver, and the gallbladder may be further checked as well. 
The medical professional may choose to take a biopsy of the liver. This can determine which liver condition the patient has. A biopsy may be performed during exploratory surgery.
Top
Treatment of Elevated Level of Bilirubin in Dogs
Treatment will depend on your dog's diagnosis. Treatment may include:
Dietary Modification
For dogs with an illness of the liver, dietary modification may be needed. These are known as "liver supportive diets" and your veterinarian will explain to you what specific food your dog will need to eat. Your medical professional may also recommend a prescription diet for your companion as well as liver supportive supplements.
Medications or Supplements
Your veterinarian may recommend medications or supplements to aid in the treatment of the liver.  Supplements that can help your dog may be vitamins E, K, C, zinc, milk thistle, SAM-E and others. Medications and supplements will vary depending on your dog's specific condition and his liver health.  
Other Medications
If your dog has other symptoms, such as ulcers or bleeding from his liver condition, medication can help. Ranitidine, omeprazole, and famotidine may be prescribed for your dog. The primary liver disease can be treated with medication that your veterinarian prescribes. Corticosteroids may be considered to help any inflammation while antibiotics will be given for infection.
Supportive Care
If your dog has a liver disorder, supportive care may help. Fluids will help with dehydration and restore electrolyte balance. There are medications, such as antacids, anti nausea medicine and appetite stimulants that often help. Your veterinarian will give you instructions on how to care for your dog over time in order to help manage his liver condition.
Blood Transfusion
If your dog has severe liver disease and low red blood cell levels, a blood transfusion may be needed. Some liver disorders cause severe bleeding and require fresh blood or fresh plasma in order to restore anaemia caused by the disease.
Surgery
A liver mass or gallbladder mass can be treated with surgery. Your veterinarian will discuss optional surgical procedures for your companion, depending on his underlying condition.
Top
Worried about the cost of Elevated Level Of Bilirubin treatment?
Pet Insurance covers the cost of many common pet health conditions. Prepare for the unexpected by getting a quote from top pet insurance providers.
Recovery of Elevated Level of Bilirubin in Dogs
Recovery of any type of liver dysfunction or disease depends on your dog's condition at time of diagnosis. Be sure to listen to your veterinarian's advice and instructions on how to properly care for your dog at home. It is also very important to keep all future appointments with your veterinarian in order to understand how your dog's liver is functioning and to determine if the treatments are making progress.
As with any disease, it is important to educate yourself on the condition affecting your dog, as well as the treatments that are being conducted. Being proactive in your dog's liver condition can help you be more aware of what you can do as a loving dog owner to be sure your dog is not suffering. Every dog is unique, and their condition requires different types of at-home care.
Top
Elevated Level of Bilirubin Questions and Advice from Veterinary Professionals
Amber
Mixed
10 Years
1 found helpful
1 found helpful
Has Symptoms
Nausea/ Vomiting/Jaundice/
My 10 year old dog has been lethargic / not eating/ vomiting with diarrhea. Brought her to the vet and had blood work and US down. She was found to have elevated ast/ alt and t bili of 17. US showed gallbladder mucocele. She was transferred to surgery center s/p emergent open cholecystectomy... post op day three tbili up to 21... but she is more alert/ still not eating... biopsies of liver/ pancreas / kidney- no cancer.. thank god... just Bilary stasis in liver...liver and gallbladder culture showing ecoli... my pup is in icu in meropenem awaiting culture sensitivities... could her acute liver failure be from infection? What would her prognosis be?? I'm not ready to lose my baby girl..
April 14, 2018
Amber's Owner
---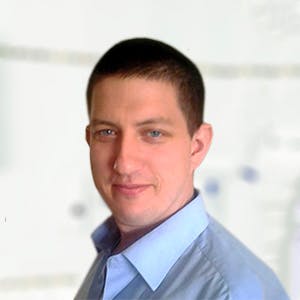 1 Recommendations
It is difficult to say specifically but infection may be playing a part; we should have seen an improvement after the cholecystectomy but other factors like infection may cause other complications. I cannot give an indicator of prognosis since I haven't examined Amber and I am not familiar with the case, however your Veterinarian should be able to give you more specific guidance on what to expect. Regards Dr Callum Turner DVM
April 14, 2018
Try Nutramax Denamarin for dogs. My dog took a heartworm medication that screwed up his liver. This was the only thing that got his bilirubin levels down.
April 18, 2018
Nicholas L.
Was this experience helpful?
Chevy
West Highland White Terrier
12 Years
2 found helpful
2 found helpful
My dog has high bilirubin, from just a month ago he was at .2 and as of yesterday is now at 2.1. His liver enzymes are climbing as well. Hes been diabetic for 2 years and eats w/d. Our Vet recommended a ultra sound costing at 2000 to explore his liver. He will not eat even when forced for 3 days now. I cant afford the specialist and treatments they may have but my vet wont give me other options. My question is if there are other options for him or not? Could this be his body shutting down due to old age?
March 15, 2018
Chevy's Owner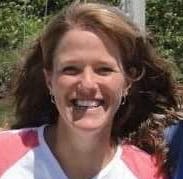 Dr. Michele K. DVM
2 Recommendations
Thank you for your email. Possible reasons for his problem may be a bacterial infection, a problem with his gall bladder, or cancer. If you tell your veterinarian that you cannot afford the ultrasound, even though it is probably the best option, they should be able to give you other options. If they can't, it might be worth seeking a second opinion, as there may be less expensive ultrasounds available, and there are some medications that can be tried to see if he responds to them.
March 15, 2018
Was this experience helpful?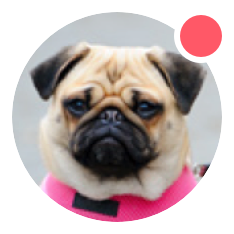 Need pet insurance?