Fluid in the Lungs in Dogs
Fluid in the Lungs in Dogs
Veterinary reviewed by: Michele K.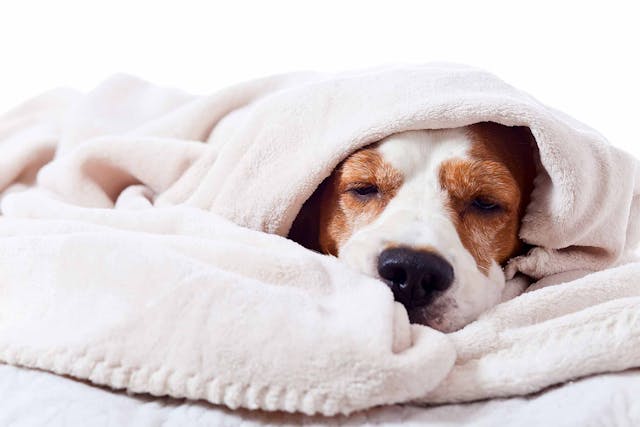 Veterinary reviewed by: Michele K.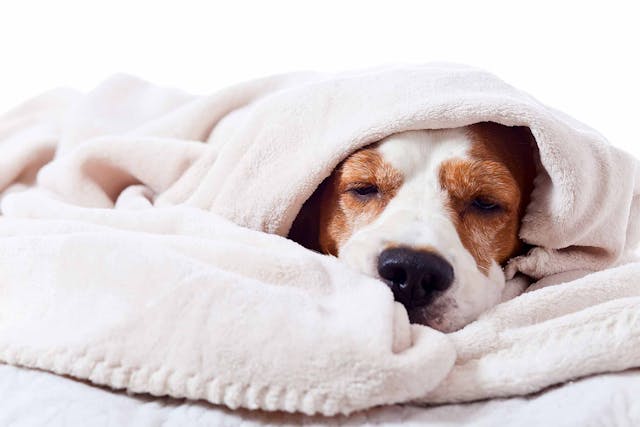 What are Fluid in the Lungs?
Pulmonary edema may develop over time and show as a breathing difficulty for your pet only upon exertion. Or rapid accumulation of fluid in the lungs may occur, causing acute respiratory distress. If the alveoli become filled with fluid instead of air, your dog will have reduced breathing capabilities due to low oxygen intake and limited carbon monoxide output. If you sense that your dog is having breathing difficulties, bring him to the veterinarian immediatelyl, as this may be an emergency.
Fluid in the lungs in dogs is also known as pulmonary edema. An abnormal amount of fluid accumulates in the alveoli (air sacs within the lungs where the exchange of carbon monoxide and oxygen take place) and the interstitium (blood vessels and cells that support the alveoli).
Fluid in the Lungs Average Cost
From 135 quotes ranging from $1,200 - $8,000
Symptoms of Fluid in the Lungs in Dogs
Depending upon the reason for the fluid accumulation and the length of time that the breathing difficulty has been developing, signs may vary. If your dog is exhibiting any of these signs, see a veterinarian immediately:
Coughing
Weakness
Crackling noises when breathing
Rapid intake of air upon exertion
Showing an effort when breathing
Blue tongue or lips (cyanosis)
Collapse
Types
Pulmonary edema can be broken down into two types:
Cardiogenic Pulmonary Edema
Secondary to left sided congestive heart failure
Sodium and water retention increase the circulatory volume and venous pressure leading to fluid build-up
A history of heart trouble (known or unknown) may be present
Noncardiogenic Pulmonary Edema
Accumulated fluid has a higher concentration of protein, and the capillary pressure is normal
The trigger for a noncardiogenic event will be trauma, for example.
Top
Causes of Fluid in the Lungs in Dogs
The causes for fluid accumulation in dogs can be numerous.
Cardiogenic Pulmonary Edema
High sodium diet
Dilated cardiomyopathy (enlarged heart)
Hypertrophic cardiomyopathy (thickening of walls of the heart)
Mitral valve regurgitation (heart valve does not close properly, allowing blood to flow back into the heart)
Noncardiogenic Pulmonary Edema
Electrocution
Trauma to the head
Secondary disease such as cancer
Drowning
Smoke inhalation
Top
Diagnosis of Fluid in the Lungs in Dogs
The veterinarian may choose to begin with a diagnosis of exclusion to rule out possibilities such as an obstruction, heartworm, or pneumonia. Your pet's weight will be verified. (Note that cardiac disease often presents with a very underweight pet.) Upon verification, it may be found that your dog may have a fast heart rate and a weak pulse.
The test of choice to diagnose fluid in the lungs is a thoracic x-ray. If your dog has cardiogenic pulmonary edema, your veterinarian may find an enlarged heart, distended pulmonary veins, and fluid in the alveoli.
A chest x-ray that shows fluid throughout the lungs, and without an enlarged heart points to a noncardiogenic diagnosis. The echocardiogram may also be normal.
Measurement of protein in the fluid (possible only through intubation, or if your dog is coughing up fluid) can lead to diagnosis also. Cardiogenic pulmonary edema will show low levels of protein, while noncardiogenic presents with high protein levels in the fluid.
Top
Treatment of Fluid in the Lungs in Dogs
Treatment will depend on the reason for the fluid, but in any case the first step will be to stabilize your dog. Oxygen therapy may be started, along with antibiotics to prevent pneumonia.
Cardiogenic Pulmonary Edema
In this case oxygen, rest and diuretics (to hasten the removal of fluid) will be used. Also, vasodilators (to widen blood cells) might be necessary, depending on the situation. The veterinarian will carefully monitor your pet's blood pressure, heart rate, and respiratory rate during the hospitalization period. Repeat x-rays may be ordered by the veterinarian in order to observe the lung fluid levels. Heart disease is a chronic problem, so it is possible the edema may return.
Noncardiogenic Pulmonary Edema
Controlling the causative factor is an important part of the treatment protocol in this instance. Depending on the cause and severity, your dog can improve rapidly with oxygen therapy. Antibiotics, intravenous fluids and colloids, diuretics, and anti-inflammatories will be administered as needed, depending on the edema cause. Again, blood pressure, respiratory rate, body temperature, and oxygen saturation will regularly be checked during treatment.
In both cases, your dog will benefit from the least amount of stress possible during hospitalization.
Top
Worried about the cost of Fluid In Lungs treatment?
Pet Insurance covers the cost of many common pet health conditions. Prepare for the unexpected by getting a quote from top pet insurance providers.
Recovery of Fluid in the Lungs in Dogs
It is very important to distinguish which type of pulmonary edema is affecting your dog in order to determine the appropriate follow-up.
In the case of cardiogenic pulmonary edema, a low sodium diet along with medication to repair and strengthen the heart will be required. Noncardiogenic follow up is less specific, and depends on the origin of the problem. Successful treatment of the underlying disease or trauma is key to recovery.
In both cases, follow-up visits with the veterinarian will be vital for the continued health of your pet. The veterinarian will want to repeat diagnostic tests as necessary (such as x-ray to verify fluid levels) and prescribe any medications needed to hasten recovery. As the owner of a dog who has experienced pulmonary edema, you should always be aware of your pet's breathing patterns and promptly visit the clinic to discuss irregularities.
Top
Fluid in the Lungs Average Cost
From 135 quotes ranging from $1,200 - $8,000
Top
Fluid in the Lungs Questions and Advice from Veterinary Professionals
Chihuahua
Nine Years
4 found helpful
4 found helpful
Has Symptoms
Rapid Breathing Heart Failure Blood In Lungs
We recently put my dog down she collapsed from heart failure doctor said she was at a critical stage of it they were gonna pull fluid out of her lungs they actually said there was blood in her lungs she also had rapid breathing and she did vomit her food up from the night before . The night before it happened she couldnt keep water down They were gonna get her stabilized but they said theres a chance she might not come out of it we made the hard decision to put her down because i figured she suffered enough. Did we do the right thing ? Would she have any kind of life if we kept her alive?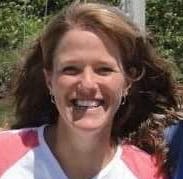 Dr. Michele K. DVM
4 Recommendations
Thank you for your question. I apologize for the delay, this venue is not set up for urgent emails. I am sorry for your loss. From your description, I do think that you made the right decision, and helped her not suffer.
Oct. 15, 2020
Was this experience helpful?
Beagle
Eleven Years
2 found helpful
2 found helpful
She has been breathing quicker than normal but not panting. Last night her legs gave out and she walks wobbly but better today. Sometimes coughs after drinking water. Appt scheduled with vet Monday, nothing available today.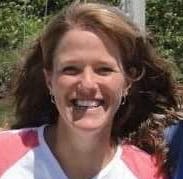 Dr. Michele K. DVM
2 Recommendations
Thank you for your question. I apologize for the delay in my reply, this venue is not set up for urgent emails. I hope that you were able to have her seen and that she is doing well. If she is still having these problems, It would be best to have your pet seen by a veterinarian, as they can examine them, see what might be going on, and get any testing or treatment taken care of that might be needed.
Oct. 20, 2020
Was this experience helpful?
Fluid in the Lungs Average Cost
From 135 quotes ranging from $1,200 - $8,000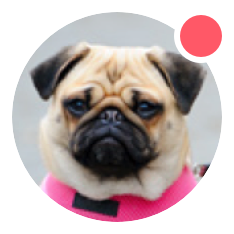 Need pet insurance?