Meloxicam Poisoning in Dogs
Meloxicam Poisoning in Dogs
Veterinary reviewed by: Michele K.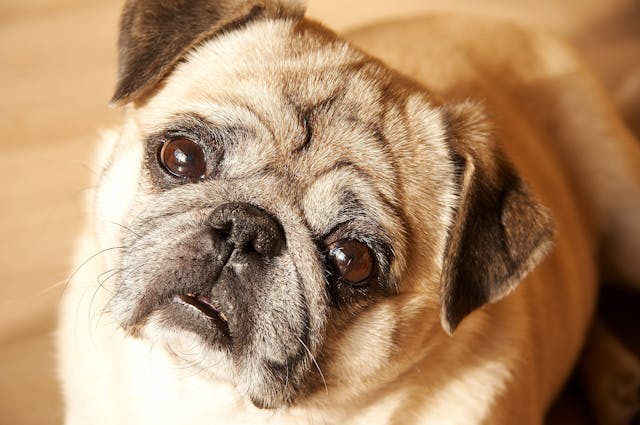 Veterinary reviewed by: Michele K.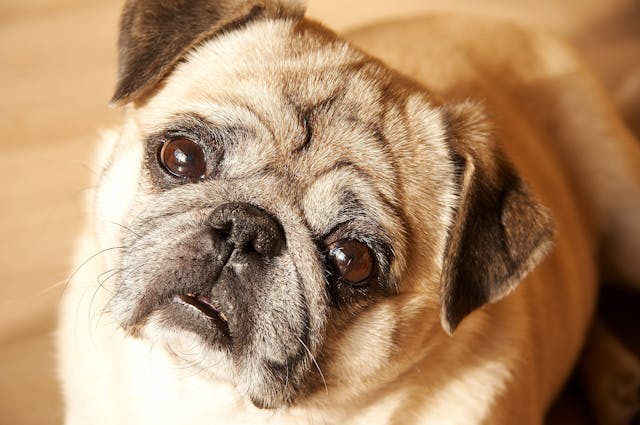 What is Meloxicam Poisoning?
Meloxicam for dogs is known by the brand name Metacam. This NSAID is a veterinary approved treatment for pain and inflammation in dogs. It is often prescribed for osteoarthritis and other conditions that cause short or long term pain. In the recommended dose, the drug has few side effects, and will likely help make your dog with pain.   However, high doses of meloxicam can cause kidney failure and stomach ulcerations, so it is important to only give your dog the prescribed amount and avoid overdose. In dogs, it is given either orally or via injection. The initial dose is usually .2 mg per kilogram of your dog's weight, followed by a daily .1 mg per kg dose. In clinical trials, dogs were able to take this .1 mg per kg dose safely for 26 weeks with no adverse side-effects; however with higher doses of .3-.5 mg per kg signs of toxicity developed. 
Meloxicam poisoning is typical of other NSAID's with vomiting and diarrhea being the most common adverse reactions. Vomit and stool may contain signs of blood from gastrointestinal ulceration. GI signs are often combined with signs of kidney failure such as increased thirst and urination. Dogs will lose their appetite and may seem generally weak and depressed. Overdose can cause severe gastrointestinal bleeding, seizures, and fatal kidney failure.
Meloxicam is an nonsteroidal anti-inflammatory drug used to treat pain and inflammation in both humans and dogs. It is safe to give to dogs in the prescribed amount, but care should be taken to avoid overdose. Meloxicam overdose can cause stomach ulcers and kidney failure.
Meloxicam Poisoning Average Cost
From 54 quotes ranging from $300 - $2,500
Symptoms of Meloxicam Poisoning in Dogs
These are the signs you may see in a dog with meloxicam toxicity. Contact a veterinarian immediately if overdose is suspected.
Vomiting (with or without blood)
Diarrhea (sometimes with blood)
Lack of appetite
Black tarry stools (melena)
Excessive thirst (polydipsia)
Frequent urination (polyuria)
Lethargy
General malaise
Abdominal pain
Seizures
Top
Causes of Meloxicam Poisoning in Dogs
These are the most common causes and risk factors for meloxicam toxicity in dogs.
Giving your dog meloxicam doses more frequently than was prescribed
Accidental overdose (container was left open, dog chewed through the bottle)
Giving a dog medication intended for humans
Top
Diagnosis of Meloxicam Poisoning in Dogs
The veterinarian will diagnose meloxicam poisoning in your dog based on signs, a history of meloxicam use, and blood tests or urinalysis. Diarrhea, vomiting, and bloody stools while your dog is on a meloxicam prescription may suggest the dose is too high, or your dog is not tolerating the medication well. Depending on the severity, lab work will show increase BUN (blood urea nitrogen) and other changes indicative of kidney failure.
Bring the prescription along so the veterinarian can see the exact dosage and let the veterinarian know if there is any chance your dog accidently overdosed or was given extra. Any other medications your dog is taking are also relevant since meloxicam poisoning can be complicated by adverse reactions to other drugs. The veterinarian will also need to know if your dog had any access to human medication. It's a good idea to bring a list of the drugs you or other members of the household are taking, especially if you didn't see the incident and are unsure what is causing your dog's signs.
Top
Treatment of Meloxicam Poisoning in Dogs
If your dog is showing signs of toxicity with prescription meloxicam discontinuing the dose may be sufficient, depending on the severity of the signs. For significant overdose other treatment will be necessary.
Vomiting may be induced a few hours after exposure and activated charcoal may be given to reduce absorption in the gastrointestinal tract. This dose may be repeated in 6-8 hours to avoid recirculation from the liver. Cathartic medication can help induce bowel movements and excrete the toxins faster.
Various medications may be given to treat gastrointestinal ulcers including H2-receptor antagonists like ranitidine and famotidine, or a proton pump inhibitor like Omeprazole. Sucralfate and misoprostol have both been found to protect the stomach and reduce the formation of ulcers so these medications may be prescribed as well.
If kidney failure is present, IV fluids will be necessary. Your dog will need to stay at a veterinary hospital for monitoring during a 72 hour period, or until the kidneys are functioning normally.
Top
Worried about the cost of Meloxicam Poisoning treatment?
Pet Insurance covers the cost of many common pet health conditions. Prepare for the unexpected by getting a quote from top pet insurance providers.
Recovery of Meloxicam Poisoning in Dogs
Metacam has been approved for dogs, but there are still certain risks with taking it. The veterinarian should inform you of the side effects when the drug is prescribed so that you can watch your dog closely and treat any signs of toxicity as soon as possible. Taking the exact dose is extremely important. Cutting up a tablet  or a generic medication designed for humans is not recommended since it is too hard to regulate the amount with this method and you may be accidently giving your dog a slight overdose. Even a fraction of a milligram can make a difference with this medication. If you forget to give your dog a Metacam dose, give it as soon as possible; however if it is too close to the next medication time it's better to miss a dose than give two at once. 
Meloxicam toxicity can be fatal so it's important to get treatment immediately. The best way to manage the condition is to avoid exposure. Keep all bottles securely fastened and store them out of reach of your dog. Coordinate medication with other members of the household to ensure your dog isn't getting several doses by accident. Keep human and dog medication separate so there is no confusion.
Meloxicam poisoning in dogs can be expensive to treat. To avoid high vet care expenses, secure pet health insurance today. The sooner you insure your pet, the more protection you'll have from unexpected vet costs.

Top
Meloxicam Poisoning Average Cost
From 54 quotes ranging from $300 - $2,500
Top
Meloxicam Poisoning Questions and Advice from Veterinary Professionals
jaz
Miniature Schnauzer
3 Years
3 found helpful
3 found helpful
hello my 3 yr old min schnauzer had a quick ga for lump biopsy, (a bit over sensitive took 30hr recovery) Then rec'd 2 consecutive days of 0.1ml/kg doses of metacam resulting in sever colitis - constant vommiting & diarrhoea (with bleeding for several days) seretidine, anti biotic and omeprazole inj then continued omeprazole 1 week then cont omeprazole and protexine . we have been feeding her white fish and rice. she has now managed a couple days of chappie original. how long before we can return to original 'natures menu' meat and arcana biscuit diet do you think? Is there no ulcerative medication? or inflammatory buffer? ive also started aleo vera last week 10ml bid.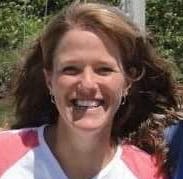 Dr. Michele K. DVM
3 Recommendations
Without knowing more about Jaz or being able to see her, I can't add very much to what has already been done, but if she is improving, I would wait until she is completely back to normal before starting her regular diet again, and probiotics often help with these situations. I hope that she returns to normal quickly!
July 24, 2018
Was this experience helpful?
Kelleyanne
Maltipoo
3 Years
0 found helpful
0 found helpful
Has Symptoms
Non Responsive, Did Not Drink Or Ea
My Maltipoo (9.8 lb) went to a vet for a sore paw was given Metacan 8 day dosage 2.7 and 14 days of 250mg/5ml Gabapentin and ten days later my sweet dog got so sick with pneumonia we had to to put her down. We were told by the ER hospital that she was given 9 times the dosage she needed but it is not what caused her to get that sick. With this much overdose how can her organs not show the toxicity of these drugs. We had a necropsy done and it was unclear of her demise. They are saying it could have been GME. How is this possible. She was a happy loving dog with a sore paw how could have this happened and no one can give me answers. Very sad and not trusting the vet industry, I think they are covering for each other. I want justice for Kelleyanne!
July 6, 2018
Kelleyanne's Owner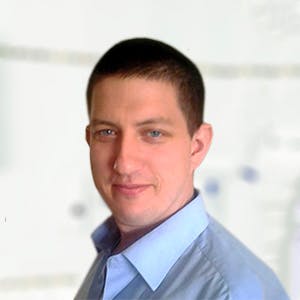 0 Recommendations
If you believe that there was any error in KellyAnne's treatment, you should bring it up with your state's licensing board; overdose of a medication doesn't always mean a toxic dose since a therapeutic dose is the minimum dose to get the 'job' done whilst toxicity may be many multiples of the therapeutic dose. You didn't mention whether the Metacam (meloxicam) or gabapentin was overdosed, however for the sake of trying to be impartial you should contact your state veterinary licensing board. Regards Dr Callum Turner DVM www.bi-vetmedica.com/sites/default/files/dam/internet/ah/vetmedica/com_EN/product_files/metacam/BIVM-15129-Metacam-Injectable-DOG-PI-v1.pdf
July 7, 2018
Was this experience helpful?
Meloxicam Poisoning Average Cost
From 54 quotes ranging from $300 - $2,500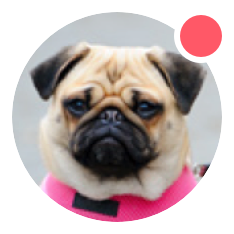 Need pet insurance?