Paralysis due to Spinal Cord Lesion in Dogs
Paralysis due to Spinal Cord Lesion in Dogs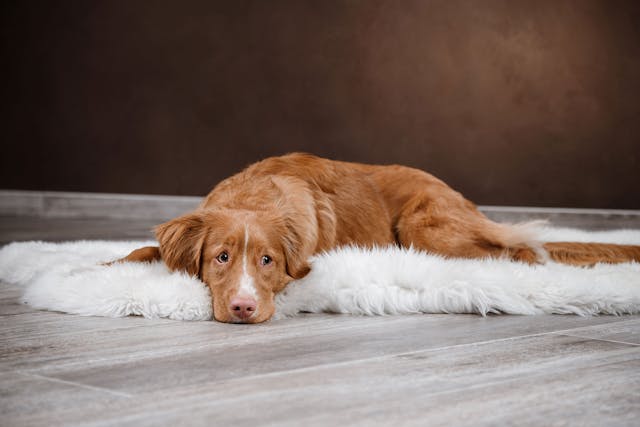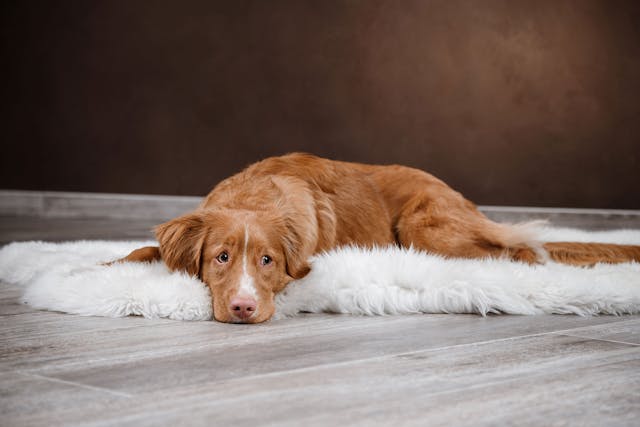 What is Paralysis due to Spinal Cord Lesion?
Spinal injuries have many internal causes, but are most commonly caused by physical trauma. For this reason, often dogs with spinal cord lesion that could cause paralysis are experiencing extreme trauma, such as multiple organ traumas. In some cases, spinal cord lesions do not cause paralysis but do cause irregularities in movement, the most common being Schiff-Sherrington posture.
A lesion to the spinal cord, whether caused by internal or external factors, can cause partial or total paralysis. Common cases of paralysis include the Schiff-Sherrington phenomenon. The specifics of Schiff-Sherrington involve a severe lesion to the second lumbar vertebrae, causing seriously exaggerated posture in the upper extremities. It's known as a release phenomenon as it is released from an inhibitory influence normally exerted by the spinal segments below where the transection occurs.
Paralysis due to Spinal Cord Lesion Average Cost
From 367 quotes ranging from $3,000 - $10,000
Symptoms of Paralysis due to Spinal Cord Lesion in Dogs
Inability to walk or stand
Unusual gait
Paralysis in a specific limb or area of the body
Total paralysis
Numbness to pain in areas below injury
Hyperthermia
Top
Causes of Paralysis due to Spinal Cord Lesion in Dogs
Internal

Disk herniation
Tumors
Spinal fracture
Hemorrhage into spinal cord
Hemorrhage within spinal cord
Inflammation of the spinal cord (myelitis)
Invertebral disk disease

External
Top
Diagnosis of Paralysis due to Spinal Cord Lesion in Dogs
Spinal cord injuries are extremely serious, and you need to bring your dog in for immediate medical attention should you suspect one has occurred. If your dog has suffered severe external trauma and you suspect paralysis, you must also check for life-threatening injuries and attempt to stabilize your dog before seeking veterinary attention. No matter the cause, it is important for your dog to be seen by your veterinarian as soon as possible. Diagnosis will begin with a physical examination that may or may not involve articulating your dog's limbs and/or observing your dog walk, depending upon his range of motion and pain.
Your dog's medical history and the onset of your dog's symptoms, as well as any event that may have precipitated them, will be important tools to aid your veterinarian in diagnosis. Standard laboratory tests such as a chemical blood profile, complete blood count, and urinalysis will assess your dog's overall health in order to rule out alternative causes for your dog's symptoms as a spinal cord lesion alone will not affect your dog's lab results for these tests. CT and MRI scans will need to be taken in order to analyze your dog's spinal cord and determine if a lesion is present.
Top
Treatment of Paralysis due to Spinal Cord Lesion in Dogs
Your course of treatment will depend upon the severity of your dog's injury and the extent of paralysis. The only option for treatment is to attempt to restore spinal cord function through surgery, which, if successful, will reverse your dog's paralysis. In cases of extreme or severe spinal cord lesions, and in instances where a dog develops myelomalcia syndrome or the softening of the spinal cord, euthanasia may be your chosen course of action.
Top
Worried about the cost of Paralysis Spinal Lesion treatment?
Pet Insurance covers the cost of many common pet health conditions. Prepare for the unexpected by getting a quote from top pet insurance providers.
Recovery of Paralysis due to Spinal Cord Lesion in Dogs
Prognosis depends upon the extent of the neurological damage. If your dog is capable of voluntary movement and there is partial paralysis, the prognosis is good. Full recovery is possible. However, if your dog is incapable of urination or defecation and your dog did not indicate he was in pain when the injury occurred, the prognosis is guarded to poor. If your dog has undergone spinal cord surgery, monitor her closely during recovery and provide her with a quiet and calm place to rest. Limit her physical activity. All significant improvements to your dog's condition will occur within the first 4-6 weeks. If your dog does not see improvements within this time frame, he is not likely to recover.
Top
Paralysis due to Spinal Cord Lesion Average Cost
From 367 quotes ranging from $3,000 - $10,000
Top
Paralysis due to Spinal Cord Lesion Questions and Advice from Veterinary Professionals
Red
Pit Bullmastiff
7 Years
0 found helpful
0 found helpful
A week ago my dog was dragging his back legs, after two steroid and pain shots in a few days he was using them better. A week later he is dragging his hips and they found a lesion. He is a pitbull terrier. How likely will surgery help? Can he recover?
---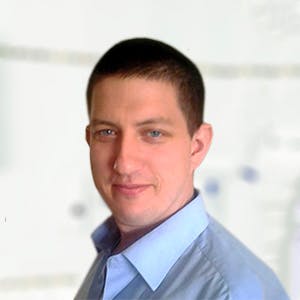 0 Recommendations
If Red responds to steroid injections and a lesion has been found, surgery most likely would be valuable but it would depend on the location of the lesion and Red's overall health apart from the back end issues. If your Veterinarian as advised surgery, I would go ahead with it sooner rather than later. Regards Dr Callum Turner DVM
Nov. 2, 2017
Can a Westie who is 12 years old get a Spinal Injury from getting forced backwards into an Undersized Plastic Carrier.. Whereas his face is pinned to back of carrier, hunched over position.no space to move... Hind quarters pinned to front gait..My dog ended up with gait issues which worsened after this happened to him and yelped when I accidently brushed against his nose, was opening mouth awkwardly and ended up with worsening gait..when vet forced him to walk briskly was paralyzed in hind legs within 4 hours..My dog should have been stabilized not walked fast..he finished him off that day and he only got worse and died a month to the exact day later...
Was this experience helpful?
Riley
Westie
12 Years
0 found helpful
0 found helpful
I have a 12 year old westie just diagnosed with dragging gait because of spinal lesion..pain meds did not help..will be given Predisone in a week when pain meds are out of system..is prognosis still good for recovery..has trouble standing with back legs and wobbly..
Oct. 19, 2017
Riley's Owner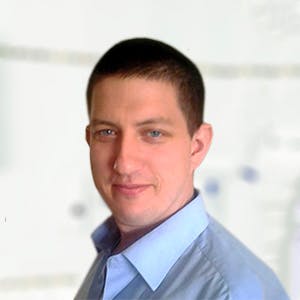 0 Recommendations
Prognosis is dependent on the etiology of the spinal lesion, it all depends on whether the lesion responds to the steroid therapy or not. I do not want to give false hope or dash any either, but prognosis is guarded generally in these cases especially since I haven't examined Riley. Regards Dr Callum Turner DVM
Oct. 19, 2017
Was this experience helpful?
Paralysis due to Spinal Cord Lesion Average Cost
From 367 quotes ranging from $3,000 - $10,000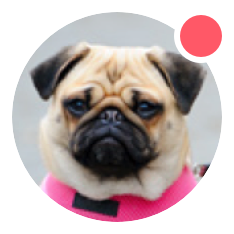 Need pet insurance?