What is Spleen and Liver Hemangiosarcoma?
Liver and spleen hemangiosarcomas are typically diagnosed in elderly dogs; however, they can occur at any age. The cancer appears at a slightly elevated rate in male dogs over female dogs, and is more commonly found in the Boxer, English Setter, German Shepherd, Golden Retriever, Great Dane and Pointer breeds. Because these tumors occur within blood vessels, there is a risk of the tumor(s) rupturing and causing internal hemorrhage. For this reason, some dogs may die of sudden hemorrhage before the cancer is diagnosed. Because of the rapid rate of metastasis, there is also a risk of the cancer having spread, particularly to the brain or heart, before the cancer is diagnosed.
Hemangiosarcoma is an incurable malignant cancer forming a tumor or tumors in the cells that form the inner lining of blood vessels and can occur in the liver or spleen. This cancer metastasizes at a rapid rate and affected dogs have limited survival time.
Spleen and Liver Hemangiosarcoma Average Cost
From 367 quotes ranging from $3,000 - $16,000
Symptoms of Spleen and Liver Hemangiosarcoma in Dogs
Weight loss
Wasting
Weakness
Lameness
Collapse
Muscle incoordination
Partial loss of muscle control
Seizures
Dementia, confusion
Pale mucous membranes due to internal bleeding
Acute blood loss
Palpable or visible abdominal mass
Rapid heartbeat
Abdominal swelling due to fluid buildup
Excessive bruising
Top
Causes of Spleen and Liver Hemangiosarcoma in Dogs
The cause of internal hemangiosarcoma in the liver and spleen is unknown.
Top
Diagnosis of Spleen and Liver Hemangiosarcoma in Dogs
In order to aid your veterinarian in diagnosis, you must provide your veterinarian with your dog's medical history as well as a thorough reporting of the onset of symptoms, including as much detail about the symptoms and their severity as possible. Based on the symptoms provided, your veterinarian will be able to discern which internal organs are being affected and differentiate between other possible conditions.
A chemical blood profile will be conducted in order to measure chemical aspects of your dog's blood; particularly, urea, nitrogen and creatinine levels will shed light on your dog's kidney function and albumin, bilirubin and other protein levels will assess the functioning of your dog's liver. A complete blood count, measuring red and white blood cell as well as platelet levels, will determine if your dog has anemia or a low platelet count, both of which are signs of the disorder. A urinalysis is another important tool for assessing kidney health, and your veterinarian will be looking for high levels protein and bilirubin in your dog's urine.
If these tests confirm compromised liver and kidney functioning, your veterinarian will likely move on to imagining in order to obtain a diagnosis. X-rays will likely be taken in order to view a possible mass in the abdomen or the presence of a buildup of abdominal fluid. Further, x-rays may be taken if metastasis is suspected and can reveal the extent that cancer has spread. The spleen and the liver may be assessed further by ultrasound, and EKG, or echocardiography, may be utilized if there is a buildup of fluid around the heart in order to detect compromised heart functioning due to a cancerous mass. Often a diagnosis will be confirmed by fine needle aspiration biopsy that will be sent to the lab for analysis.
Top
Treatment of Spleen and Liver Hemangiosarcoma in Dogs
When determining your dog's treatment plan, you will need to discuss survival time with your veterinarian. There is no cure for liver and spleen hemangiosarcoma. With aggressive treatments, your dog's survival time may be up to 1 year after the development of the cancer and that time decreases to just a few months if untreated.
Initial treatment will involve IV fluids and blood transfusions in order to stabilize and maintain fluid levels as well as manage anemia. In some cases, in order to prolong your dog's life, a tumor on the spleen may be removed along with the surrounding tissue, which may include the entire spleen. If this surgical treatment is possible, it alone can extend your dog's life for two to three months. Surgery may be complemented with chemotherapy in order to delay the spread of the cancer, and may increase survival time. The life expectancy of dogs that have undergone both successful surgical treatment and chemotherapy is an average of 7 to 9 months, with 10% of dogs surviving past one year. These treatments are designed to decrease discomfort in your dog as you are prolonging its life; however, some owners may opt for euthanasia, as there is no cure.
Top
Worried about the cost of Spleen Liver Hemangiosarcoma treatment?
Pet Insurance covers the cost of many common pet health conditions. Prepare for the unexpected by getting a quote from top pet insurance providers.
Recovery of Spleen and Liver Hemangiosarcoma in Dogs
For dogs in treatment for liver and spleen hemangiosarcoma, close monitoring at home and frequent follow-up visits will be necessary. After surgery, your dog will be sore, and it will be necessary to restrict activity in order to avoid sudden hemorrhage. To promote rest, provide your dog with a quiet, comfortable place away from stimuli. Your veterinarian may prescribe pain medication as a part of the palliative treatment program. Be sure to follow directions and administer as prescribed.
Top
Spleen and Liver Hemangiosarcoma Average Cost
From 367 quotes ranging from $3,000 - $16,000
Top
Spleen and Liver Hemangiosarcoma Questions and Advice from Veterinary Professionals
T
Labradoodle
10 Years
2 found helpful
2 found helpful
A large mass was just found on our 10.5 year old labradoodle's spleen that is slowly bleeding internally. Ultrasound shows no evidence of metastasis to other organs, but they can't be sure. Over the past few months, he's been lethargic and in the last 3 weeks he's lost significant muscle mass and the ability to stand up on his own (he can stand once we help him up) and he can barely walk especially on hardwood/slippery floors (he falls often). We need to help him up to go outside or carry him. His breathing is short and he's panting. He's currently on prednisone as he has Thrombocytopenia most likely related to the mass. When we initially brought him in, his platelets were 0, but they have since gone up as a result of the prednisone and are still low. Doctor is advising palliative care or splenectomy. I know there is no way to tell for sure if the mass is malignant without surgery, but the vet. suggests the odds are it's malignant and splenectomy will only buy him a little time and she can't be certain his leg function will return. I'm worried the mass may rupture if we don't do a splenectomy and there's a small possibility it could be benign, but I also don't want to put him through the suffering and risks associated with surgery since the prognosis is not good and I'm not sure what the odds are his ability to stand up on his own would return. Any advice/information would be most appreciated. Such a difficult decision - we do have him on Turkey Tail and Yumman Bayiao.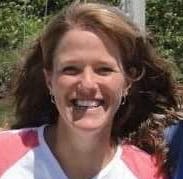 Dr. Michele K. DVM
2 Recommendations
Thank you for your email. Unfortunately, I can't really guide you in this decision. WIthout the surgery, he will likely die if the mass ruptures. WIth the surgery, you will know if the mass is malignant, if it has spread, and he may be able to use his back legs again if he isn't weak from the bleeding mass. WIthout doing the surgery, you won't know if he would improve. I wish that I could give you a cut and dried answer, but there isn't one. I hope that you can be at peace with either decision.
Feb. 9, 2018
Was this experience helpful?
Lucy
Golden Retriever
8 Years
3 found helpful
3 found helpful
Hi, my best friends dog Lucy is currently admitted to a pet hospital. They found a large mass on her spleen with smaller tumors on her liver(all other organs are clean) they believe she has hemangiosarcoma, however, the main tumor located on her spleen hasn't ruptured and is being removed tomorrow morning. She has been to the vet on multiple different occasions before they did x-rays which included blood work. My questions are as follows. 1: if she had hemqngiosarcoma wouldn't it have reflected in her blood? 2: if the tumor has not ruptured (knock on wood) and the surgeon removes as much of the liver as possible, could this help her prognosis? Thank you
Jan. 30, 2018
Lucy's Owner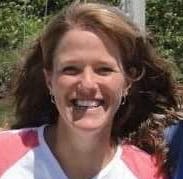 Dr. Michele K. DVM
3 Recommendations
Thank you for your email. Hemangiosarcoma would not show up on a blood test - we often don't know that tumor is there until we specifically look for it. Having her spleen removed will increase her life span marginally. Removing the masses in her liver may prolong her life in that the masses won't rupture, but if the cancer is affecting her liver, it will likely recur. I'm sorry that that is happening to Lucy, and hope that she is able to enjoy a little more time with you .
Jan. 30, 2018
Was this experience helpful?
Spleen and Liver Hemangiosarcoma Average Cost
From 367 quotes ranging from $3,000 - $16,000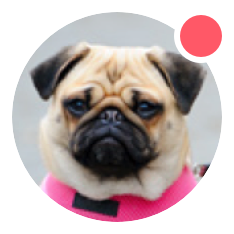 Need pet insurance?