What are Enlarged Lymph Nodes?
Lymph nodes are small glands close to the surface of the skin that are responsible for helping regulate the body's immune system and help drain fluids from the surrounding tissues in the event of illness. When they become swollen and enlarged, it can have a major impact on their ability to do their job properly, as well as being indicative of a more serious health problem. Although it can often be quite benign, ignoring enlarged lymph nodes can allow potentially life-threatening conditions to go unnoticed until it is too late.
Book First Walk Free!
Symptoms of Enlarged Lymph Nodes in Ferrets
From a diagnostic point of view, it is lucky that the symptoms of enlarged lymph nodes are so noticeable, as this allows the owner to rapidly identify the problem and seek medical advice. That said, owners should bear in mind that enlargement of the lymph nodes is often indicative of a serious infection, so treatment should be obtained as soon as possible.
Swelling
As the lymph nodes enlarge, the resultant swelling can be quite noticeable. As well as being visible to others, the ferret may experience a degree of discomfort and sensitivity due to the swelling. This is especially true in smaller animals, where they can have a great impact on the creature's range of motion. Owners may notice their ferret moving slower than usual when its lymph nodes are enlarged and it may even become unwilling to be touched or picked up if the sensitivity is great enough. It is also worth noting that swelling of the nodes under the jaw and around the neck can impede the ferret's breathing, resulting in labored, wheezing inhalation and exhalation. Furthermore, constipation can occur if the lymph nodes around the groin and anus enlarge to the point that they start to physically block the ferret from defecating.
Vomiting
Blockage and disruption of the lymph nodes' functionality can cause widespread problems with the immune system. Vomiting is a common consequence of this, although it will typically start off as mild nausea in the early stages of the condition, eventually causing the ferret to refuse to eat and worsening to the point that the animal starts to throw up. Owners should be mindful of the fact that vomiting in ferrets can quickly lead to dehydration. This is because as the digestive system voids its contents, a large amount of water is forced out of the animal's body. To prevent dehydration from setting in and causing further problems, owners should give the ferret plenty of drinking water.
Lethargy
Any infection or damage to the lymph nodes will usually cause the ferret to appear fairly 'depressed' in its mannerisms, preferring to sleep or lie down instead of indulging in its usual routine of frenetic activity. This is because most of the animal's energy is being used to fight the root infection, leaving it to focus on only the most vital tasks. It should be noted that the ferret will often ignore attempts to interact and even offers of food or water.
Causes of Enlarged Lymph Nodes in Ferrets
Most cases of enlarged lymph nodes can be put down to one of three main reasons: bacterial or viral infection, physical damage to the nodes, or a tumor developing within the affected node. When bacterial or viral infections of the body are being dealt with by the immune system, the lymph nodes will enlarge a small amount in order to help drain and filter waste products from the surrounding tissues. In the event of a serious infection, however, the lymph nodes may become overtaxed and swell to beyond their usual size whilst also failing to properly carry out their normal duties. This results in the infection starting to attack other parts of the body and produces the symptoms listed above. Damage to the lymph nodes from accidents or fighting with other animals can also cause them to swell as they try to both repair the damage and clear out any foreign contaminants that may have entered the body. Cancer, meanwhile, can also occur in the lymph nodes. As the tumors grow, they can wreak havoc on the functionality of the node and cause the swelling and lethargy outlined above.
Diagnosis of Enlarged Lymph Nodes in Ferrets
In order to diagnose the cause of enlarged lymph nodes, the vet will firstly perform a physical examination of the ferret. This will help them chart the degree of the enlargement of the node and check for any direct damage or signs of infection. The next step is to take a sample of the fluid within the lymph nodes for laboratory analysis. This will pinpoint the exact bacteria or virus behind and infection and allow the vet to prescribe the relevant drug. In the event of a solid mass within the lymph node, then the vet will perform imaging scans via x-ray and ultrasound as well as a biopsy. This will help determine if the mass is, in fact, a tumor or something more harmless such as a cyst.
Treatment of Enlarged Lymph Nodes in Ferrets
Dehydration can be a common consequence of lymph node problems and vomiting, meaning that the vet will usually move to use fluid therapy on the ferret. This will intravenously insert liquid directly into their body, quickly rehydrating them. It also has the secondary consequence of provoking urination, which can help get rid of harmful microbes. In the event of an infection, the vet may prescribe an antiviral or antibiotic drug, which can be taken home by the owner for them to administer themselves over the coming weeks. A tumor, however, will usually require further visits to the vet before a course of treatment can be decided upon. That said, most lymphatic tumors will either be treated with radiotherapy or be surgically removed.
Recovery of Enlarged Lymph Nodes in Ferrets
Dependent on the cause of the inflammation of the lymph node, recovery times can vary. Most antibiotics will have a fairly rapid effect on the overall health of the ferret, with it appearing somewhat normal within the space of a week. It is, however, important to continue administering the full course of antibiotics (which will usually take several weeks) so as to prevent a reoccurrence of the infection and to prevent a resistant strain of bacteria from appearing. Cancers can typically take quite some time to treat fully, as multiple follow-up visits will be necessary to ensure that it does not reoccur.
Enlarged Lymph Nodes Questions and Advice from Veterinary Professionals
Abbey
Ferret
7 Years
0 found helpful
Last year Abbey started itching and could see black dots on her tail/ears...looking at pics online of ferret mites it looked like that. Petco recommended tea tree shampoo, tea tree essential oil and Earmite cat medicine(sentry ear miticide for cats) at times she itched where she was having hairless but it grew back. I was not admit about the medicine but definite on occasion using it. I wonder if that gave her a infection causing the enlarged right lymph node on her neck. I had not noticed that, more on this later. A few months back she seemed to not be digesting well, vomited slightly but kept trying to eat/drink. Then she projectile vomited almost 4ft, never has seen that. Seemed like she had choked on her food and needed it out. She drank water. Went to sleep woke up ate/drank and bounced back to her lovely self. A couple weeks ago she seemed to not feel well like not disgesting something. Would try to eat but was weak for about a day then bounced back and eating/drinking. She was really itching so gave her the cat medicine and bathes. Seemed to be losing hair but figured it was the scratching from mites again. Last week noticed could see her butt bones since the hair is thin there and then couple days later/3days ago she was very lethargic, so muscle loss.Seemed like the before stuff but worse and the lethargy was new her slinkyness and climbing to cube or pillow but couldnt fully, take a bit longer to pull her legs in and curl up. She would try to eat but really wanted rest. She would drink but more so from my hand or a dropper. The vet was already closed that night. The next morning seemed better was eating and drinking and not so lethargic but still made a vet appt for that night. Throughout the day seemed better but still weak. The vet said she is an older ferret and cancer and disease is common when they get older. I found her outside so she could be older than the 7years I have had her. I have never taken her to the vet this was the first time with me. She has the 2 dots on her ear so clearly she came from the Petco I lived near and most likely from Marshall's breeding facility so I have read it's common for cancer etc. So clearly she had vet treatment prior. She has always been a tiny girl but with not eating a day seeing her bones and her hair thinning her being that lethargic I wanted to take her in. From vet paperwork to be exact to what he said Mentation:bright,alert, responsive Ears/eyes: within normal limits Mouth: model tartar, no tooth fractures. Heart/lungs: grade 2-3/6 systolic murmur, arrhythmia noted. Lungs cleared in all finds Abdomen: no significant findings, no pain on palpation Lymph node:right submandibular LN enlargement otherwise within normal limits Musculoskeletal:not lame Genitourinary: normal skin/coat: no wounds, significant hypotrichosis of trunk Neuro: no deficits Assessment: underweight, she weighed at 1lb 3oz. Right submandibular LN enlargement, hairless, otitis, dental disease, heart arrhythmia, heart murmur, possible Cushing's disease or lymphoma. We discussed the several symptoms which in combo indicate multiple disease process happening. Could do tests but even if results from tests which can treat it is not treating other underlying disorders that are a worry. Discussed euthanasia given history and exam findings but I coukdnt do it that night and took her home to make her comfortable as long as possible until she declined more and the vet thought it would be very soon. Since then she has been rsting/drinking normally and pooping/peeing. Before she had an orange tinted poop, diarrhea orange pee. Now it's more normal and not orange tinted. She is being active, digging in the dirt and running around outside the next day after vet.i had not felt that lymph node last week, I will pet her cheekbones. When the vet let me feel I have been checking on it and doesnt seem bigger or smaller and she doesnt grimace or pull away. If I really cup or push she moves but then I go back to gliding/petting her cheekbone and she is fine with that. Occasionally she will have the itching fits, like she is sleeping in her cube or pillow come out abruptly to itch maybe poop, maybe drink water then goes back to sleep. Last night I got home a little later/after her active time...we still got outside some but more wanted to roam inside and chilled but went to sleep. This morning again normal, eating/drinking, pooping/peeing. Slept in some this morning so caught her on the end of her active time and she still stayed up to hangout, tried going outside but their doing construction and she didnt care for the noise. Went to roam inside and she was trying, ran some but was tired. She ate, drank and went to sleep in her pillow. Sometimes after she eats she will chew on a toy I assume trying to help her teeth with it the diagnosis is dental disease but she doesnt do it often. Last night even though it was late we did move her toys around and she was what and moving them around or back to hiding spots. Today she has woken up to itch then go poop/pee. Right now woke up to scratch then drank a good bit and now started eating. Doesnt seem in pain crunching on her food. I wonder if the cat medicine made her lympth node swell. I believe I used it last week but havent since. I wonder if she has some infection to cause it to swell and make these other symptoms. she is one tough lady but of course with the one day not eating so much she lost her energy but eating alot and slowly getting get back to herself. I dont want her in pain but I also dont want to end her life if she still has more time left. With her being more active and eating/drinking, pooping and peeing getting back to normal wonder if I should do the tests to make sure it's not cancer and she isnt in pain. I will contact the vet and ask these questions but this has been very informative. Also made me question maybe the lymph node swelled to combat something that is causing all of this and I would think she would decline not be bouncing back to normal and again she is eating/drinking alot so she is trying to get her nutrition. Thanks
Add a comment to Abbey's experience
Was this experience helpful?
kiki
Ferret
2 Years
0 found helpful
My ferret has swollen nodes under he arms and legs. i took her to the vet and she thought it was from fleas and alleriges. we tried the fleas and they gave her depo medrol. the nodes then swelled and became puffy and soft. now theyre smaller but its been 2 weeks. shes on day 12 of clavamox as well. still itching so im positive she does have allergies. shes as happy as she can be, not sick at all. any chance this could be allergies and not cancer?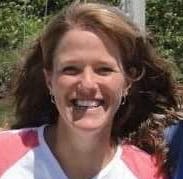 1611
Recommendations
It is possible that this isn't cancer. Lymph nodes will enlarge with stimulation, and it is possible that they are reactive and not cancerous. An aspirate of the nodes would be helpful in determining if Kiki has cancer, and your veterinarian should be able to perform that procedure. I hope that all goes well for her!
Add a comment to kiki's experience
Was this experience helpful?
Draco
Ferret
2 Years
0 found helpful
I am just concerned because my ferret has the appearance of a puffy neck and not sure if it is weight gain due to winter. We also just recently lost one his sibling and also concerned a bit about depression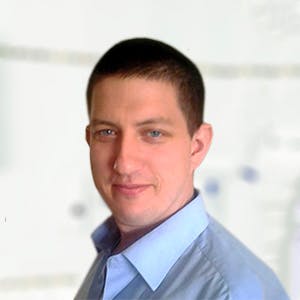 3320
Recommendations
Without examining Draco it is not easy to say what the cause of the neck swelling is; however lymph node swelling is common in ferrets and may be caused by infection, inflammation or cancer. It would be best to have Draco visit his Veterinarian especially since you've recently lost one of his siblings just to be on the safe side. Regards Dr Callum Turner DVM
Add a comment to Draco's experience
Was this experience helpful?