What is Fourth Brachial Arch Defect?
Fourth branchial arch defect is an upper airway malfunction that affects the muscles and nerve endings so they do not properly develop. This one condition can negatively affect the entire respiratory system. With this defect, breathing faster and harder during exercise causes the valve to collapse. The parts normally involved in this defective condition are the crico-pharyngeal sphincter muscles, cricothyroideus muscles, cricothyroid articulation, and the tips of the thyroid cartilage. Right sided defects are 4 times more common than bilateral defects and 8 times more common than left sided ones.
A defect in the fourth branchial arch (4-BAD) in horses is an uncommon, but serious condition that can greatly affect the health and performance of the horse. This congenital defect describes this syndrome of the larynx that affects the horse's breathing because the fourth branchial arch did not develop correctly. A chronic cough with exercise is the most common sign of fourth branchial arch defect. There are several types of fourth branchial arch defects, which are bilateral, unilateral, cricopharyngeal sphincter muscle, cricothyroid articulation, cricothyroideus muscle, and the thyroid cartilage.
Fourth Brachial Arch Defect Average Cost
From 406 quotes ranging from $3,000 - $8,000
Symptoms of Fourth Brachial Arch Defect in Horses
The symptoms of a fourth branchial arch defect are variable and depend a great deal on the severity of the defect. However, the most commonly reported signs of fourth branchial arch defect are:
Chronic cough with exercis
Rapid and difficult breathing
Loud breathing when exercising
Heart murmur (sometimes)
Discharge from nostrils
Colic
Types
Bilateral (both sides)
Unilateral (one side)
Thyroid cartilage
Crico-pharyngeal sphincter muscles
Cricothyroid articulation
Cricothyroideus muscles
Top
Causes of Fourth Brachial Arch Defect in Horses
A fourth branchial arch defect is a birth defect that induces the failure of development of the fourth branchial arch in the pharynx and larynx. Some breeds that are more susceptible to a fourth branchial arch defect include:
Halflingers
Hanovarians
Thoroughbreds
Warmbloods
Top
Diagnosis of Fourth Brachial Arch Defect in Horses
An equine veterinarian is the best choice for getting your horse diagnosed because they specialize in equine conditions and treatments. The first things needed for diagnosis are your horse's history and vaccination records, abnormal behavior, appetite changes, and what symptoms you may have noticed so far. Next, the veterinarian will do a complete physical analysis of your horse starting with observation from a distance to watch how your pet moves and behaves. Also, a standing examination will be done by checking appearance, conformation, laryngeal palpation, temperature, weight, height, body condition score, blood pressure, capillary refill time, heart sounds, respiration and heart rates, and breath sounds. A lameness examination may be done as well, checking your horse at a walk, trot, and canter on both soft and hard surfaces. Flexion and hoof tester examinations are next and the veterinarian may give your horse a joint block to numb an area of concern before having him walk, trot, and canter again.
Resting and dynamic endoscopic examination of the larynx and ultrasound examination of the larynx are important in determining the severity of the defect. Ultrasound, MRI, endoscopy, and radiography (x-rays) are done next. The veterinarian should be able to get a definitive diagnosis with the palpation and MRI alone. were performed in addition to the physical exam. In addition, some blood tests are necessary to rule out other conditions which are a packed cell volume (PCV), electrolytes, blood urea nitrogen (BUN), complete blood count (CBC), biochemistry analysis, glucose, and insulin levels.
Top
Treatment of Fourth Brachial Arch Defect in Horses
While many owners believe that there are no treatments for fourth branchial arch defects, there are some things that can be done to help.
Permanent Tracheotomy
This is the best treatment for horses with severe defects that would otherwise need to be euthanized. In this procedure, a hole known as a stoma is created in the windpipe of the horse so the horse can breathe. The veterinarian may decide to use a tracheostomy tube or to leave the hole open, depending on the case.
Surgery
Some types of fourth branchial arch defects are able to be corrected with surgery. This is known as prosthetic laryngoplasty, which is done by tying back the cartilage into an open position. A high speed treadmill test has to be done first so the veterinarian knows the exact area that needs to be repaired.
Conservative Treatment
This is only for minor defects because it does not actually repair anything. It involves limiting your horse's activities and exercises to not exasperate the defect.
Top
Worried about the cost of Fourth Brachial Arch Defect treatment?
Pet Insurance covers the cost of many common pet health conditions. Prepare for the unexpected by getting a quote from top pet insurance providers.
Recovery of Fourth Brachial Arch Defect in Horses
Unfortunately, horses with fourth branchial arch defects have a poor prognosis. This condition usually causes a sudden collapse of the respiratory system, which is fatal. However, with a tracheotomy, the chances of recovery are a little better.
Top
Fourth Brachial Arch Defect Average Cost
From 406 quotes ranging from $3,000 - $8,000
Top
Fourth Brachial Arch Defect Questions and Advice from Veterinary Professionals
Matty
Quarter Horse
30
0 found helpful
0 found helpful
30 year old quarter horse with first left hand larynx failing 4-5 years ago and now right hand failing. Has cushions and propensity signs of gastric ulcer. On pergolide and omoguard. My vet suggests that tie back is likely to cause issues with both sides now being a problem. To this end do you think a traciotomy is the way to go? Not stabled
Nov. 8, 2017
Matty's Owner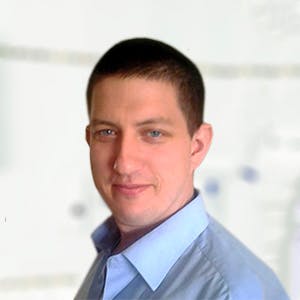 0 Recommendations
It would be advisable to take the course of action recommended by your Veterinarian; I haven't examined Matty and it is difficult to give a recommendation in these cases. Regards Dr Callum Turner DVM
Nov. 8, 2017
Was this experience helpful?
Fourth Brachial Arch Defect Average Cost
From 406 quotes ranging from $3,000 - $8,000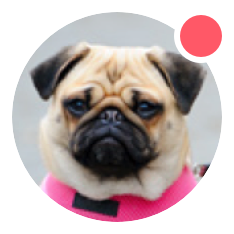 Need pet insurance?