What are Muscle Strain and Soreness?
Strains that cause soreness can happen to a muscle, or a group of muscles, in various locations of the body. Often, an accident or strenuous exercise can damage leg, adductor or groin muscles, while a badly fitted saddle can affect back muscles. While some symptoms are mild, others can be as severe as trembling when faced with a painful situation, or lameness.
A muscle strain is often due to an injury or an overworked muscle that can swell, tear, and become a source of pain. Often, performance issues, or a reluctance to be ridden or exercised, are clear signs that your horse is experiencing discomfort and needs attention. Noticing subtle changes in your horse's behavior can help to diagnose a muscle strain early, and prevent further damage.
Muscle Strain and Soreness Average Cost
From 323 quotes ranging from $1,000 - $8,000
Symptoms of Muscle Strain and Soreness in Horses
Signs of a muscle strain involve pain and changes in attitude or performance, and can vary depending on which muscles are affected. Symptoms can include:
Poor or altered performance
Discomfort
Pain upon palpation
Swelling
Lameness
Tender areas
Lump or gap in muscle
Muscle tightness
Muscle spasm
Loss of condition
Weakness
Trembling
Attitude changes
Lacerations or bruises 
Dragging hind feet
Forceful tail movements
Stiff tail
Grinding teeth
Jumping refusals or changes
Changes in gait
Poor gait
Abnormal back and pelvis movements
Abnormalities under the saddle
Shorter strides
Refusal to be mounted
Sinking when mounted or saddled
Reluctance to canter or trot
Elevated breathing rate
Sweating
Reluctance to move
Types
Muscle strain can be divided into four categories.
Traumatic injuries – These kinds of muscle injuries occur from a direct impact, and can include accidents such as running into another horse, hitting rails during a race or while jumping, or falling down; injection site myopathy is also considered a traumatic injury, and involves a vaccine or intramuscular injection that causes the injection site to swell
Performance and stress injuries – These occur through overuse of a muscle, or group of muscles, and include back pain, isolated muscle strain, and chronic strains
Exertional rhabdomyolysis – Also referred to as tying-up, it is the breakdown of muscle cells due to exercise
Muscle wasting – This is a secondary condition of the loss of muscle mass caused by an illness or disease. Some diseases that can result in muscle wasting include Cushing's disease, equine degenerative myelopathy, and equine protozoal myeloencephalitis, as well as conditions of the liver, kidney, or gastrointestinal tract; nerve damage can also be a factor
Top
Causes of Muscle Strain and Soreness in Horses
Causes of sore muscles in horses include:
Injury or damage to muscles
Accidents causing direct impact to horse
Overuse of muscle or muscle group
Repetitive or strenuous exercise or movement
Ridden exercise
Tack or saddle that does not fit properly
Poor condition
Fatigue
Poorly executed jumping
Chronic leg lameness
Damage caused by an uneven rider
Injection site myopathy
Sports activities
Kissing spines, or the rubbing together of vertebrae
Illness or disease causing secondary muscle damage
Top
Diagnosis of Muscle Strain and Soreness in Horses
Diagnosis of muscle strain in horses can be complicated, due to the fact that many of its symptoms are similar to other conditions. Also, some muscles, such as the groin or adductor muscles, are difficult to isolate in a diagnosis. Your veterinarian will need a complete history, including any injuries or symptoms you have seen. A complete physical exam will include palpating different muscle groups to look for areas of pain, assessing muscle symmetry, and evaluating the range of motion of the legs and neck. Your horse may be observed walking, trotting, jumping, or performing certain movements. A lameness exam may also be used to rule out other diseases.
Blood and serum testing can check for muscle enzyme levels, and help to rule out other conditions. Various imaging techniques are used to locate injuries and muscle issues, as well as to see the extent of the damage in order to create an appropriate treatment plan. These can include nuclear scintigraphy, or a bone scan, X-rays, ultrasounds, and thermography. An adductor stress test can be performed to further locate specific muscle injuries. Further testing may be needed if a primary disease or illness is suspected to be causing the muscle strain.
Top
Treatment of Muscle Strain and Soreness in Horses
The goal of treatment for muscle strains and soreness attempts to relieve the pain and provide therapies that can help your horse heal, and will depend on the severity of your horse's condition. Most muscle injuries are treated with non-steroidal anti-inflammatories to relieve pain, and alternating cold and hot compresses on injured muscles. In cases of trauma, wounds are treated appropriately. Muscle relaxants can also be effective to relieve pain, as well as local anti-inflammatory injections. Some alternative therapies that may be suggested include massage therapy, acupuncture, chiropractic adjustment, magnetic blankets, or extracorporeal shock wave therapy.
Next, box rest is often prescribed for several weeks, along with physiotherapy. This consists of a gradually increasing exercise plan that needs to be monitored by your veterinarian, as a return to activity too soon can cause a re-injury. Ultrasonography can be used to assess your horse's progress during treatment. 
If your horse suffers from back pain, the saddle fit may be evaluated and adjusted. Surgical treatment may be recommended in some cases, such as with kissing spines. Any underlying condition needs to be addressed and will be treated appropriately.
Top
Recovery of Muscle Strain and Soreness in Horses
Recovery in cases of mild to moderate muscle strains is good, while severe cases can take longer to heal and may result in muscle scarring. Your veterinarian may send home pain medications, and a treatment plan for rest and exercise. A visit for an ultrasound to check on your horse's progress may be scheduled in 3 months.
Prevent muscle injuries with regular exercise, a properly fitting saddle, sitting balanced when riding, keeping your horse healthy with a consistent feeding program, and avoid performance demands that are beyond your horse's abilities.
Top
Muscle Strain and Soreness Average Cost
From 323 quotes ranging from $1,000 - $8,000
Top
Muscle Strain and Soreness Questions and Advice from Veterinary Professionals
Honey
Arabian x Quarter Horse
8 Years
0 found helpful
0 found helpful
What else can I do to prevent my mare from becoming sore? I am riding currently about 4-5 times a week. she has been a bit sore and stiff with some hot spots on her legs. Whenever I go out to her I cold hose her legs and put rapigel on them after I ride or exercise her. She isn't on any feed or hay, just her paddock. She is a little overweight so we have her in a small paddock. So, am I doing enough or do i need to use ice or something to help her? She gets regular hoof trims but our farrier was busy so we got someone else last time and they didn't do a great job so her hooves are a little funny. Could this be part of the problem? We are going back to our regular farrier.
April 26, 2018
Honey's Owner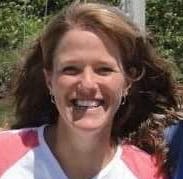 Dr. Michele K. DVM
0 Recommendations
A bad hoof trim can cause many problems, and that may be causing hers. If so, it would be best to minimize exercise for her until her hooves have grown back and are re-trimmed. If the problem has been going on longer than that, it would be best to have her seen by your veterinarian to assess any abnormalities that may be causing problems for her.
April 26, 2018
Was this experience helpful?
Ben
Quarter Horse
11 Years
0 found helpful
0 found helpful
I have a 11yr old gelding, approx 10 days ago he started to grunt and moan and show signs of slight stiffness in all legs. I waited to see if he got any better, he didnt. So i took him to the local vet and he did every possible test on him, blood included and everything was normal; heartrate, breathing, blood, stool, everything. so he said it may have been slight tying up. So he prescribed Banamine for 4 days, and mineral supplement. Unfortunatly he has not gotten better , he has become worse. Now he is very stiff and he now flicks his front feet out to walk and he is losing weight. No pain meds help him, he grunts in pain and is very stiff. He is still eating, drinking and everything else normal. His head isnt low, eyes look good. I am totally lost as to what this could be.
April 23, 2018
Ben's Owner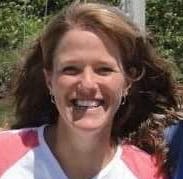 Dr. Michele K. DVM
0 Recommendations
If Ben is not responding to the medications prescribed the way that your veterinarian was expecting, it would be best to follow up with him, as he is aware of Ben's physical condition and is able to examine him. He may need further testing, or treatment, to resolve what is going on with him, and unfortunately, without seeing him, I cannot really comment on what might be going on with him. I hope that his problems resolve.
April 23, 2018
Was this experience helpful?
Muscle Strain and Soreness Average Cost
From 323 quotes ranging from $1,000 - $8,000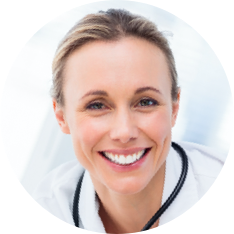 More questions? A vet is standing by