What is Activated Charcoal?
Activated charcoal is introduced orally to horses and other animals who have ingested a poisonous substance, to absorb toxic substances and pass them through the gut with minimal absorption. Activated charcoal is oxidized carbonized organic matter that has many pores allowing it to absorb toxic substances. In order to be effective, activated charcoal must be administered shortly after toxic substances have been ingested before the gastrointestinal system has a chance to absorb toxins. Sometimes, activated charcoal is administered in conjunction with a laxative to allow substances absorbed by the charcoal to pass through the gut quicker. Activated charcoal should only be administered on the advice of a veterinarian and needs to be administered shortly after toxin ingestion, your veterinarian may recommend that you administer activated charcoal if you report your horse has ingested a toxic plant or substance and provide directions on administration.
Activated Charcoal Procedure in Horses
Activated charcoal is usually administered by nasogastric intubation in horses. Standard dosage is 1-4 grams per 1 kg of body weight. Powdered activated charcoal may be diluted with water to a consistency that allows an appropriate dosage to pass through the tube. Granular activated charcoal, which is easier to mix, and premixed solutions also exist. A nasogastric tube is placed into the stomach and activated charcoal instilled by syringe or gravity. Sometimes a cathartic is also administered with the activated charcoal to allow substances to pass through the digestive system more quickly. Repeated doses may be required.
Top
Efficacy of Activated Charcoal in Horses
The efficacy depends on the length of time between ingestion of a toxic substance and administration of activated charcoal and the type of toxic substance ingested. The consequences of ingestion of toxic plants or feeds can be significantly mitigated by activated charcoal treatment. However, if absorption in the gut has already occurred, administering activated charcoal will not be effective. Some toxic substances are not effectively treated by activated charcoal. Activated charcoal should not be used when substances such as strong acids, inorganic minerals, alkaloids, alcohols, hydrocarbons, or metals are ingested, as it is ineffective at absorbing these substances.
Top
Activated Charcoal Recovery in Horses
Recovery from administration of activated charcoal depends on the condition and severity of toxicity for which it is being administered. You will need to provide whatever follow-up care and treatment is required depending on symptoms and effects of the toxic substance on your horse. Horses recovering from toxicity should be monitored for fever, dermatological reactions, and digestive problems such as diarrhea, constipation, or colic. Laminitis can be an additional consequence of toxic reaction in horses that will need immediate medical attention.
Top
Cost of Activated Charcoal in Horses
The cost of administration of activated charcoal is approximately $100 to $200, however, mileage and additional treatments required will incur additional expenses.
Top
Worried about the cost of Activated Charcoal treatment?
Pet Insurance covers the cost of many common pet health conditions. Prepare for the unexpected by getting a quote from top pet insurance providers.
Horse Activated Charcoal Considerations
Activated charcoal may have side effects such as constipation, although this is not common.
There is a risk of aspiration with the insertion of the nasogastric tube and care needs to be taken to ensure this does not occur. 
If medical conditions such as a perforated GI tract, dehydration, or ingestion of caustic or corrosive agents exist, activated charcoal is not recommended.
Microbial balance in the gut may be affected by the administration of activated charcoal, although this effect has not been well documented.
Top
Activated Charcoal Prevention in Horses
Horse owners should be aware of toxic plants that occur in their area and check their pastures regularly for these plants. If toxic plants are found in your horse's turnout area, your horse should be removed from the pasture immediately and the plants eradicated before your horse is returned to the pasture. Ensure that grains and feed supplements are secured away from your horse so they cannot access them accidentally. Reducing the incidence of toxicity will reduce the need to administer activated charcoal to your horse to address toxic incidence.
Top
Activated Charcoal Questions and Advice from Veterinary Professionals
Moonlight
Warmblood
four
0 found helpful
0 found helpful
i have a 4 y old horse with very loose and wet stools. so far, all efforts (probiotics, worming, herbs, etc.) have failed to remedy the issue. he is not in distress, but obviously something is not right. i would like to try the charcoal but would need advice on how much for how long. he is 16 h right now.
Oct. 6, 2017
Moonlight's Owner
---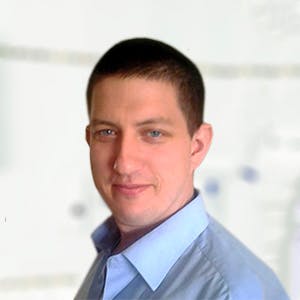 0 Recommendations
Loose wet stool isn't diarrhoea and may be due to a few different causes, I wouldn't advise giving activated charcoal unless a specific cause is identified which warrants the administration of activated charcoal. I would be looking first into having a faecal test done to look for any parasites, I know you have administered a wormer but it may detect something; also a check for any infection or endotoxin may be useful too; it is important to get to the bottom of a problem and not try to treat the symptoms. Also think about any dietary changes, bedding changes, stress, change of disinfectants etc… which may have occurred before the change in stool. Regards Dr Callum Turner DVM
Oct. 6, 2017
fecals did not reveal anything. i have had him for over 1 year, and his stool was never normal. it WILL get heavier in the grass months, though. was thinking that maybe he might have some toxic bacteria.
Oct. 6, 2017
Moonlight's Owner
Was this experience helpful?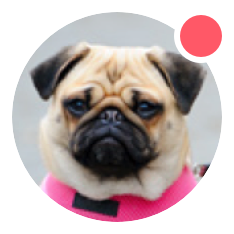 Need pet insurance?