What is Acupressure?
Acupressure works under similar principles to acupuncture with the exception that stimulation of acupoints is performed with pressure instead of with the insertion of needles. The principles of stimulating acupoints to achieve therapeutic effects dates back 5000 years ago in China. These methods were used on horses dating back almost as far as their use in humans. Acupoints are areas of high electrical conductivity. Because the nervous system has connections throughout the body, stimulation in one area can affect tissues and organs in another area of the body. When stimulated, acupoints cause a chemical release of endorphins that act on the nervous system, as well as local inflammation which triggers the immune system and blood flow to the area. Endorphins cause physiological changes that control pain and stimulate organs and are also associated with immune system functioning and increased circulation, resulting in better oxygenization to tissues.
Acupressure involves the stimulation of acupoints, that have been mapped out for horses and other animals, with touch and light pressure. Acupressure can be used to treat a variety of conditions, especially musculoskeletal disorders and chronic pain, and is useful for diagnostic purposes. Acupressure should be administered on the advice of a veterinarian and performed by or under the direction of a traditional Chinese veterinary medicine trained practitioner. 
Acupressure Procedure in Horses
A trained acupressure therapist will examine your horse and create a plan for treatment at the first acupressure session. Most sessions involve the manual stimulation of four to ten acupoints that are stimulated on both sides. Your practitioner will observe your horse's response and adjust acupoints stimulated and pressure accordingly. An acupressure session can last between 30 minutes and one hour. The first session including planning may take longer and subsequent sessions may be shorter.
Techniques include:
Thumb technique: the practitioner places their thumb on the acupoint and holds gently for up to 30 seconds before releasing.
Two finger technique: Your practitioner puts their middle finger on top of their index finger and places the index finger gently but firmly on the acupoint for a 30 second count before releasing.
Your practitioner will watch your horse for reactions such as deep breathing, muscle twitches, relaxation, pain reactions, or discomfort and adjust accordingly.
Top
Efficacy of Acupressure in Horses
There has been much controversy over the years as to the effectiveness of acupressure and other holistic therapies. In recent years, many veterinary practitioners have acknowledged that there is some benefit for pain management and musculoskeletal disorders in acupressure therapy. Acupressure, when used in conjunction with western veterinary medicine, may be helpful for addressing a variety of other medical conditions in your horse and improving their recovery time.
Top
Acupressure Recovery in Horses
No significant recovery for acupressure therapy is required. After an acupressure therapy session, your horse may experience some soreness and stiffness but this is minimal and temporary. Acupressure itself is performed to enhance recovery from other medical conditions and treatments. Multiple treatments may be necessary to address your horse's medical condition and chronic conditions may require ongoing therapy.
Top
Cost of Acupressure in Horses
The cost of acupressure therapy ranges depending on the cost of living in your area and whether you are able to transport your horse for treatment or whether mileage charges are incurred. 
Acupressure treatment in horses ranges from $50 to $150 per session. The first session, with evaluation, is usually more expensive and subsequent therapy sessions are usually at a reduced rate.
Top
Worried about the cost of Acupressure treatment?
Pet Insurance covers the cost of many common pet health conditions. Prepare for the unexpected by getting a quote from top pet insurance providers.
Horse Acupressure Considerations
Acupressure for horses has no significant risks associated with it. It is not a replacement for traditional veterinary medical treatment and should only be used to treat conditions under the consultation of a veterinarian. Acute and severe conditions require conventional veterinary medications and procedures. 
Top
Acupressure Prevention in Horses
Acupressure is a preventive tool against illness and disorder in your horse. Acupressure may reveal pain and discomfort in your horse before symptoms manifest and thereby provide an opportunity for early diagnosis and veterinary intervention, which results in an improved prognosis for most medical conditions. 
Acupressure is frequently used to treat musculoskeletal disorders. Ensuring your horse has a safe environment and that they do not overexert or injure themselves during activity will reduce the likelihood of musculoskeletal disorder requiring treatment.
Top
Acupressure Questions and Advice from Veterinary Professionals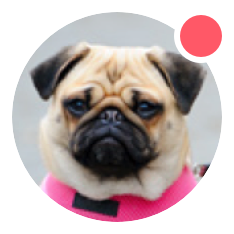 Need pet insurance?