Biopsy via Abdominal Laparoscopy in Horses
Biopsy via Abdominal Laparoscopy in Horses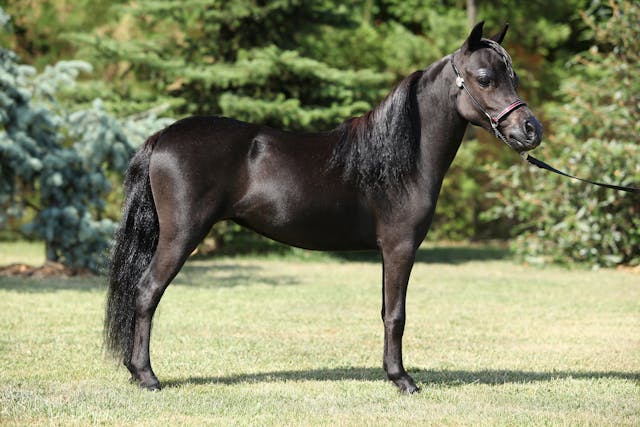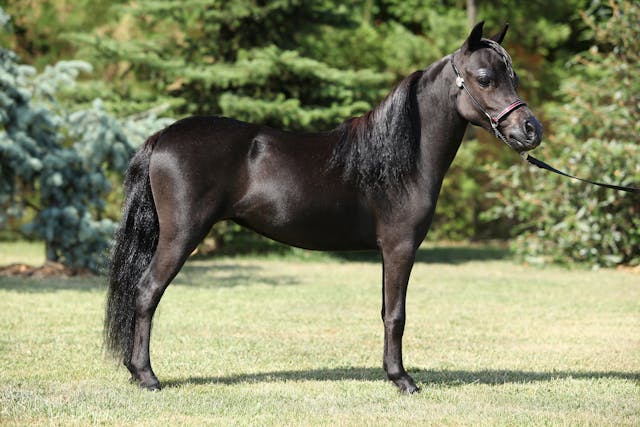 What is Biopsy via Abdominal Laparoscopy?
When abdominal disorder or disease occurs in the tissues or organs located in your horse's abdominal cavity, diagnosis involving taking a biopsy (a sample of abdominal tissue) may be required. Abdominal biopsy is usually performed laproscopically, through a small incision in the wall of your horse's abdominal cavity. 
Abdominal disorder or colic occurring in your horse will be treated with a variety of medications, techniques, and diagnostic tests to determine the cause of the abdominal issues and address them. If abdominal disorder fails to respond to medication or if tests such as radiographs, and blood tests, do not reveal the cause of disorder biopsy may be warranted. Tests may also indicate a blockage or disease requiring further investigation. In such cases, a biopsy can be taken and sent to a laboratory for investigation, to identify cells present and determine disease or disorder present in the tissue. Biopsies of abdominal tissue can be taken in sedated, standing horses, with laparoscopic methods by a veterinarian. Laparoscopic biopsies are performed by making a small incision and inserting a specialized camera, called a laparoscope, to view abdominal structures. Specialized surgical instruments are also inserted through small incision to obtain biopsy tissue, guided by the views generated by the laparoscope. Biopsied tissue is then sent for analysis and identification of disorder present. This information can then be used by your veterinarian to determine effective treatment of the abdominal disorder.
Biopsy via Abdominal Laparoscopy Procedure in Horses
Your horse will be sedated and remain in a standing position for laparoscopic biopsy of abdominal tissues. The area where incisions are to be made are shaved and cleaned antiseptically and local anesthetic applied. Radiographs such as ultrasound will be taken and referenced during the procedure to guide the laparoscopic biopsy. A small incision will be made in the abdominal wall near the structure to be biopsied as indicated by radiographs. A laparoscope will be inserted, which is a long narrow surgical camera, that produces images that can be viewed on a video screen to guide the procedure. Special long handled surgical instruments will be inserted into another small incision and guided by the laparoscope. They will be used to harvest tissue samples of obstructing, diseased, or affected tissues required for analysis. Once biopsied tissue is retrieved, incisions are sutured closed. Your horse will be observed as they recover from local anesthetic and sedation and to ensure that uncontrolled bleeding does not take place. Tissue retrieved will be sent for laboratory analysis to determine its nature.
Top
Efficacy of Biopsy via Abdominal Laparoscopy in Horses
Biopsied tissue is the most effective way to determine the nature of diseased tissue present in the abdominal organs. Techniques to harvest these tissues in standing horses under local anaesthetic and sedation are less invasive than traditional methods of obtaining biopsy tissue through open incision. Ultrasound and blood tests may also be useful in diagnosing abdominal disease but may not be adequately revealing about the nature of disorder.
Top
Biopsy via Abdominal Laparoscopy Recovery in Horses
During recovery from laparoscopic biopsy, your horse should be monitored for signs of uncontrolled bleeding and infection. Incisions should be monitored for abnormal discharge or rupture and veterinary attention received immediately if this occurs. Your horse's body temperature, energy level and food and water intake and output should also be monitored so that changes that might indicate complications can be addressed immediately. Horses are usually quick to recover from standing laparoscopic biopsy and your horse should return to normal activity within a few weeks.
Top
Cost of Biopsy via Abdominal Laparoscopy in Horses
The cost of laparoscopic biopsy varies depending on the cost of living in your region, mileage to your horse's location, and the number of biopsies required during the procedure. Cost usually ranges from $500 to $1,000.
Top
Worried about the cost of Biopsy Via Abdominal Laparoscopy treatment?
Pet Insurance covers the cost of many common pet health conditions. Prepare for the unexpected by getting a quote from top pet insurance providers.
Horse Biopsy via Abdominal Laparoscopy Considerations
Because underlying abdominal disease in your horse is serious and can be complex, resolution to the issue may not be achieved, even with identification of the cause from biopsied tissue. Infection and adhesion formation in the abdominal cavity as a result of laparoscopic biopsy are possible and horse owners should be aware of these risks before undertaking the procedure. Because general anesthesia is not required, this procedure is considered less invasive and safer than open surgery to collect tissue samples.
Top
Biopsy via Abdominal Laparoscopy Prevention in Horses
Avoiding abdominal disorders and colic will reduce the requirement for abdominal biopsies to be performed. The types of colic that can be avoided however, are usually those that can be successfully identified and treated with radiographs and medication and rarely require biopsy of tissue. Abnormal tissue growth may not be avoidable, however, taking steps to ensure that viral, parasitic, and bacterial damage does not occur in your horse's gut will decrease some of the risks of abnormal tissue requiring samping in your horse's abdomen. Regular medical care and monitoring to prevent these issues and disease in your horse will improve their overall health and reduce the likelihood of abdominal disorders, especially those of a chronic nature, from developing.
Top
Biopsy via Abdominal Laparoscopy Questions and Advice from Veterinary Professionals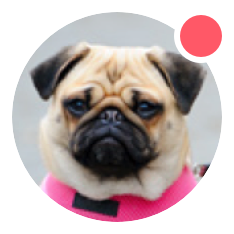 Need pet insurance?