What is Cold Therapy?
Cold therapy, also referred to as cryotherapy, is used to describe the application of cold to an injury to affect reduction in inflammation and pain. Cold may be administered by ice, ice cold water, or by specialized commercial products applied to an injury. Cold therapy is most often used on a limb, however, injuries to other parts of the body can also be treated effectively with cold therapy. Cold temperatures applied to tissues decrease blood flow to the area, which decreases swelling and inhibits nerve conduction, reducing pain. Cold therapy is considered to be most effective if delivered within 48 hours after injury has occurred, but benefits from longer term cold therapy are also reported. If injury occurs in your horse, veterinary advice should be obtained to determine if cold therapy is appropriate. Your veterinarian will advise you on cold therapy duration and intervals and may have recommendations on products that will make application of cold therapy more convenient, especially in hard to reach places, or when environmental and time factors limit options for applying cold therapy. 
Cold Therapy Procedure in Horses
Your veterinarian should examine the injury, and will recommend necessary medical treatment including cold therapy. Cold therapy should be applied as directed by a veterinarian. Cold therapy is usually applied for 15 minutes, with at least 30 minutes between treatments, three to four times per day. Cold therapy may be affected by hosing the limb with ice cold water, however water must be extremely cold for this to be effective. An ice pack can be applied directly to the injury or the injury may be soaked in a bucket of ice and water. Use of a large bucket like a muck bucket with a towel placed at the bottom for traction is more comfortable for your horse. Commercially available cold packs in the form of boots and bandages are also effective and easy to use. When using a cold bandage, ensure that it is not wrapped too tightly so circulation is not adversely affected. Cold therapy to treat acute injury should be administered immediately after injury, and during the first 48 hours. After that, cold therapy can be useful on a reduced basis to treat chronic injuries. Ice should not be applied for more than 15 to 20 minutes as tissues can be damaged. The use of a damp cloth between the ice pack and your horse's skin will make application more comfortable and reduce the likelihood of tissue damage. If your horse's limb is soaking in an ice bath, circulate the water and direct water flow upwards on a limb to prevent cellular fluids from pooling at the bottom of the limb.
Top
Efficacy of Cold Therapy in Horses
Cold therapy is useful for reducing inflammation and pain in acute conditions by decreasing blood flow and fluid leakage to an injure area, and effective for chronic conditions by increasing blood flow containing immune system agents to an old injury site. This results in quicker healing for injuries and less discomfort for your horse.
Top
Cold Therapy Recovery in Horses
Most horses tolerate cold therapy well and experience a decrease in pain associated with treatment. Cold therapy can be used as part of recovery after treatment of the initial injury to provide increase circulation to an area after cold therapy is removed. The rush of circulation to the area effects healing and brings immune system benefits. Ensure that cold therapy is applied for a limited time, and with an appropriate interval so as not to cause tissue damage. 
Top
Cost of Cold Therapy in Horses
The cost of cold therapy if water or ice is applied at the home site is negligible and only your veterinarian's standard fee for consult usually applies. If commercial products are used these can range in cost from $25 to $200 or more, depending on the product and its use.
Top
Worried about the cost of Cold Therapy treatment?
Pet Insurance covers the cost of many common pet health conditions. Prepare for the unexpected by getting a quote from top pet insurance providers.
Horse Cold Therapy Considerations
Cold therapy can cause tissue damage if used for prolonged periods without adequate intervals and is not appropriate when skin grafts are a factor. For open wounds requiring initiation of tissue growth, cold therapy can inhibit growth and veterinary advice should be obtained before using cold therapy. 
Top
Cold Therapy Prevention in Horses
The prevention of injuries by ensuring a safe housing and turn out environment, with safe fencing and an area free from hazards will reduce the likelihood of acute injuries requiring cold therapy. Ensuring that performance areas have sound footing and are free of hazards will also help prevent injuries. During performance, monitoring of your horse to adjust performance when signs of stress or strain to soft tissues occurs, will also decrease the requirement for cold therapy. Cold therapy in itself can be a preventative method, used regularly after hard exercise, to refresh circulation and ensure that muscles do not become inflamed from use, and fresh blood supply is provided. 
Top
Cold Therapy Questions and Advice from Veterinary Professionals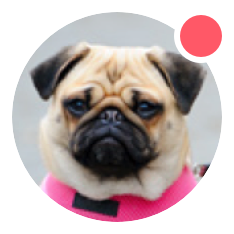 Need pet insurance?