What is Liver Biopsy?
Liver failure is rare in horses due to the equine liver's large capacity, however disorders of the liver when they occurs in horses can cause weight loss, colic, hepatic encephalopathy, and hepatic insufficiency. Identification of the cause of liver disorder is primarily performed with ultrasound and serum biochemical analysis. If disease is identified, a liver biopsy and subsequent histopathology analysis of biopsy tissues may be conducted to identify the specific disorder or disease present in the tissue. A specific diagnosis will help your veterinarian determine appropriate treatment for the liver disorder. Liver biopsy is performed by your veterinarian under sedation and local anesthetic in standing horses using specialized biopsy harvesting instruments through the abdominal wall. Biopsied tissue provides the most definitive diagnosis of liver disorder.
Liver Biopsy Procedure in Horses
Liver biopsy in your horse can be performed while standing under sedation, and with local anesthetic. In young horses and foals, it may be performed under general anesthetic. Detailed ultrasound images are taken prior to the procedure to determine location for biopsy and guide the insertion of biopsy tools. The location for biopsy puncture is performed on your horse's right side between the 12th and 14th intercostal space along an imaginary line that extends from the tuber coxae to a point halfway between the elbow and the shoulder. The area where the procedure is to be made is shaved and cleaned and local anesthetic applied. Small incisions are made and a laparoscopic camera and biopsy instruments are inserted and directed through the diaphragm into the liver. Semi automatic and automatic biopsy guns are sometimes used, as are tru cut biopsy instruments. A tissue sample from the liver is withdrawn and preserved and prepared for immediate transport for analysis at a laboratory. At the laboratory, tissue slices are examined under a microscope to determine cell types and results are reported back to your veterinarian. The incision where the biopsy tool was inserted will require suture to close. Your veterinarian will observe the surgical sites for signs of uncontrolled bleeding.
Top
Efficacy of Liver Biopsy in Horses
A liver biopsy can provide the most accurate information for your veterinarian to form an effective diagnosis. Although serum and ultrasound tests may provide information on liver disorder, the analysis of cells present in the disordered liver tissue narrows down and confirms diagnosis, allowing for accurate treatment plans to be developed and treatment provided.
Top
Liver Biopsy Recovery in Horses
After liver biopsy, your horse should be observed carefully for a few hours to ensure hemorrhage does not occur. Ongoing monitoring of your horse for signs of hemorrhage, infection, or other illness should occur and abnormalities reported to your veterinarian immediately. 
Top
Cost of Liver Biopsy in Horses
The cost of liver biopsy in your horse is approximately $100 to $500 depending on location, mileage, and cost of living in your area.
Top
Worried about the cost of Liver Biopsy treatment?
Pet Insurance covers the cost of many common pet health conditions. Prepare for the unexpected by getting a quote from top pet insurance providers.
Horse Liver Biopsy Considerations
Because liver disorder is associated with clotting problems, hemorrhaging is more of a risk with liver biopsy than for other surgical procedures. If multiple biopsy sites are penetrated, the risk of puncturing an internal organ and causing damage increases.
There is also a risk of peritonitis from contamination during the procedure or pneumothorax. If infectious hepatitis is present, biopsy can cause infection to spread to other organs. Hemostasis test to assess hemorrhage risk and ultrasound guidance of the procedure greatly mitigate these risks.
Top
Liver Biopsy Prevention in Horses
Liver disorder can be caused by exposure to toxic substances. Ensuring that your horse is not exposed to toxic plants or other toxic substances in their stalling area or turn out environment will reduce the incidence of liver damage from toxicity. Regular veterinary care, routine parasite control, and monitoring of your horse's health to address infections and disease will improve their overall health and reduce the likelihood of liver disorder. 
Top
Liver Biopsy Questions and Advice from Veterinary Professionals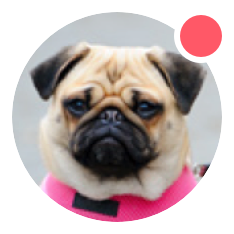 Need pet insurance?