Introduction
The comic book inspired TV show, Gotham, has just recently concluded its fourth season.   If you love the show, there are plenty of characters that can inspire a name for the new pooch in your life!  There are villains galore in this series, and even the morals of the heroes are tested, as justice is often served in an unorthodox way – Batman himself, the inspiration for this show, is often referred to as a vigilante.  Choosing the name for your four-legged friend can be one of the hardest things you have to do, so make sure it's memorable. Read on for Gotham style name inspiration for your pooch!  
Gotham Inspired Dog Names in Pop Culture
Featured Famous Dog with Gotham Inspired Name
Martha
The series, Gotham, was originally inspired by comic strip hero, Batman.  The show is based on Batman's hometown of Gotham, before Bruce Wayne becomes the Dark Knight.  The main character is detective Jim Gordon, who is also a character in the comics. 
Gotham is a crime-filled city, and the series really highlights the need for a hero.  Bruce Wayne, has not long lost his mother and father when series 1 begins.  In several episodes, Bruce has flash-backs to the day his mother and father were killed as he was there.  His mother, Martha, is referred to in many episodes of Gotham and a character appears as Martha in the scenes when Bruce has his flash-backs.  Martha is the spotlight Gotham inspired name in this article. 
The name Martha is a biblical name and it means the lady, or mistress.  Martha, in the series Gotham, is portrayed as being kind and brave.  She was a well-known philanthropist and part of Gotham's elite.    
Gotham provides lots of name inspiration, but Martha Wayne is certainly an iconic character.  We are limited in what we know of Martha, but it is clear that both her and her husband, Thomas, were very well respected.  There is more than meets the eye in relation to how and why Martha and Thomas were murdered.  No doubt, in time, Bruce will solve this mystery and seek revenge. 
In popular culture, there have been celebrities that have named their dog, Martha. Sir Paul McCartney had an old English Sheepdog who he named Martha.  The ex-Beatle loved his pooch, Martha, who played a huge part in his family life and belonged to him and his late wife, Linda,.  Sources discuss McCartney reminiscing, when he, his wife and two children piled in the car to take a trip to the Shetland Islands.  McCartney and Lennon wrote a song, that was released in 1968, named Martha, My Dear.      

A lot of people have suggested that the old English Sheepdog was the inspiration of the Beatles song, and sources suggest that in 1997 McCartney confirmed that Martha was the reason behind the tune.  There has been a lot of discussion around Martha's influence, as John Lennon had said he had never seen McCartney act that way, and he was referring to the way McCartney showed his beloved pet affection.  Martha sadly passed away in 1981, but McCartney then kept one of her offspring, who was named Arrow. Martha is the perfect name for the kind, clever and affectionate pooch!
Gotham Inspired Dog Name Considerations
There is a lot of inspiration to be taken from the TV show, Gotham when considering a name for your dog.  This is a very important task, as you want a forever name that suits your pooch.  You can choose a name based on your dog's temperament, for instance, if your pooch has a very loyal and caring nature, you may choose a name inspired by Bruce Wayne's Butler, like Alfred or Penny.  An unpredictable dog would possibly suit Bruce or Ivy.  If your dog is nimble and athletic, you might choose a name like Tigress or Selina.  For the large and strong dog, you could consider a name like Butch, Grundy or Goldie, inspired by Cyrus Gold, Butch, or Solomon Grundy.  Color inspiration could again be Goldie for a cream colored coat, or Knight for a dark colored coat. Maybe you have a clever pooch that needs to keep his mind active, then you might consider the name, Riddler. 
Remember, when choosing a name, take your time and write down a few that you like.  Ask yourself, what suits my companion?  What name does he or she suit?  What does he or she look like? What is their temperament like?  Have a read through the top 30 male and female name lists below, and see if Gotham inspires you!   

Male Gotham Inspired Dog Names
Votes
Name
Vote
6

Butch

Born Cyrus Gold, Butch initially works for Fish Mooney

6

Assassin

Inspired by the group the League of Assassins

5

Riddler

Edward Nygma's villainous character

4

Joker

Psychopath Jerome Valeska becomes the Joker

4

Hugo

Inspired by Dr Hugo Strange of the India Asylum

4

Lazlo

Inspired by Lazlo Valentin, villain Mr Pig

3

Alfred

Inspired by Bruce Wayne's butler, Alfred Pennyworth

3

Falcone

Named after Carmine Falcone, Don of Gotham City mob

3

Freeze

Inspired by villain Victor Freeze

2

Frankie

Frankie Carbone was Maroni's chief enforcer

2

Cyrus

The original birth name of Butch, also known as Grundy

2

Marv

An Indian Hill Asylum inmate experimented on

1

Jim

Inspired by detective and later captain of GCPD James Gordon

1

Lucius

Lucius Fox works for Wayne Enterprises but later for the GCPD

1

Maroni

The Don of a criminal mob in Gotham

1

Bones

Inspired by Tommy Bones a man-made Maroni hitman

0

Bull

Inspired by Harvey Bullock; Jim Gordon's GCPD partner

0

Barney

Infected by Tetch, GCPD's Nathaniel Barnes becomes the Executioner

0

Mario

The son of Carmine Falcone

0

Sensei

Mysterious character from the Court of Owls

-1

Grundy

Butch is killed but then resurrected and becomes Grundy

-1

Tetch

Jervis Tetch spreads the Tetch virus from his sister Alice's blood

-1

Aubrey

Mayor Aubrey James was in the pocket of Falcone

-1

Jerome

Inspired by Jerome Valeska who later becomes the Joker

-1

Nikolai

The leader of the Russian Mafia in Gotham

-2

Oswald

Inspired by Oswald Cobblepot, the villainous Penguin

-2

Harvey

Inspired by the character of District Attorney Harvey Dent

-2

Victor

Psychotic hitman loyal to Falcone

-3

Bruce

Inspired by Bruce Wayne, Batman

-4

Nygma

Inspired by Edward Nygma, The Riddler
Female Gotham Inspired Dog Names
Votes
Name
Vote
6

Patti

Involved in a child trafficking ring with the Dollmaker

6

Lady

The lady is the unnamed leader of an organization of assassins

6

Bridgit

The Pike brothers sister also known as Firefly

6

Whisper

Whisper Gang; a group of smugglers against the Court of Owls

5

Tigress

Inspired by Tabitha Galavan, The Tigress

5

Dolly

Inspired by the villain the Dollmaker

4

Penny

Inspired by Alfred Pennyworth's surname

3

Sofia

Sofia is Don Falcone's daughter

3

Valerie

Inspired by Gotham Gazette reporter Valerie Vale

3

Cherry

Cherry runs an illegal fight club in Gotham

3

Firefly

Bridgit Pike is Firefly and also a friend of Selina's

2

Pepper

Inspired by character Ivy Pamela Pepper

2

Molly

Inspired by Molly Mathis, a middle manager at Wayne Enterprises

2

Nancy

A mouth-mask wearing female from Indian Hill Asylum

2

India

Inspired by the asylum Indian Hill

1

Ivy

Inspired by character Ivy Pamela Pepper, Poison Ivy

1

Ethel

Ethel Peabody is Hugo Strange's assistant in the asylum

1

Nora

Inspired by Victor Fries frozen wife

0

Tabitha

Inspired by character Tabitha Galavan

0

Alice

Alice Tetch has a deadly virus in her blood

0

Isabella

A librarian who resembles Kristin Kringle murdered by the Riddler

-1

Mooney

Inspired by character Fish Mooney

-1

Silver

Inspired by Gotham character Silver St. Cloud

-1

Goldie

Inspired by Butch and Grundy's original name Cyrus Gold

-1

Sasha

Inspired by character Sasha Van Dahl; stepsister of Penguin

-1

Lee

The nickname of doctor Leslie Thompkins

-1

Foxy

Inspired by Lucius Fox of the GCPD

-2

Martha

The name of Bruce Wayne's deceased mother

-4

Selina

Inspired by Bruce Wayne's friend Selina Kyle, Catwoman

-4

Jeri

The hostess of an underground club
Community Dogs with Gotham Inspired Dog Names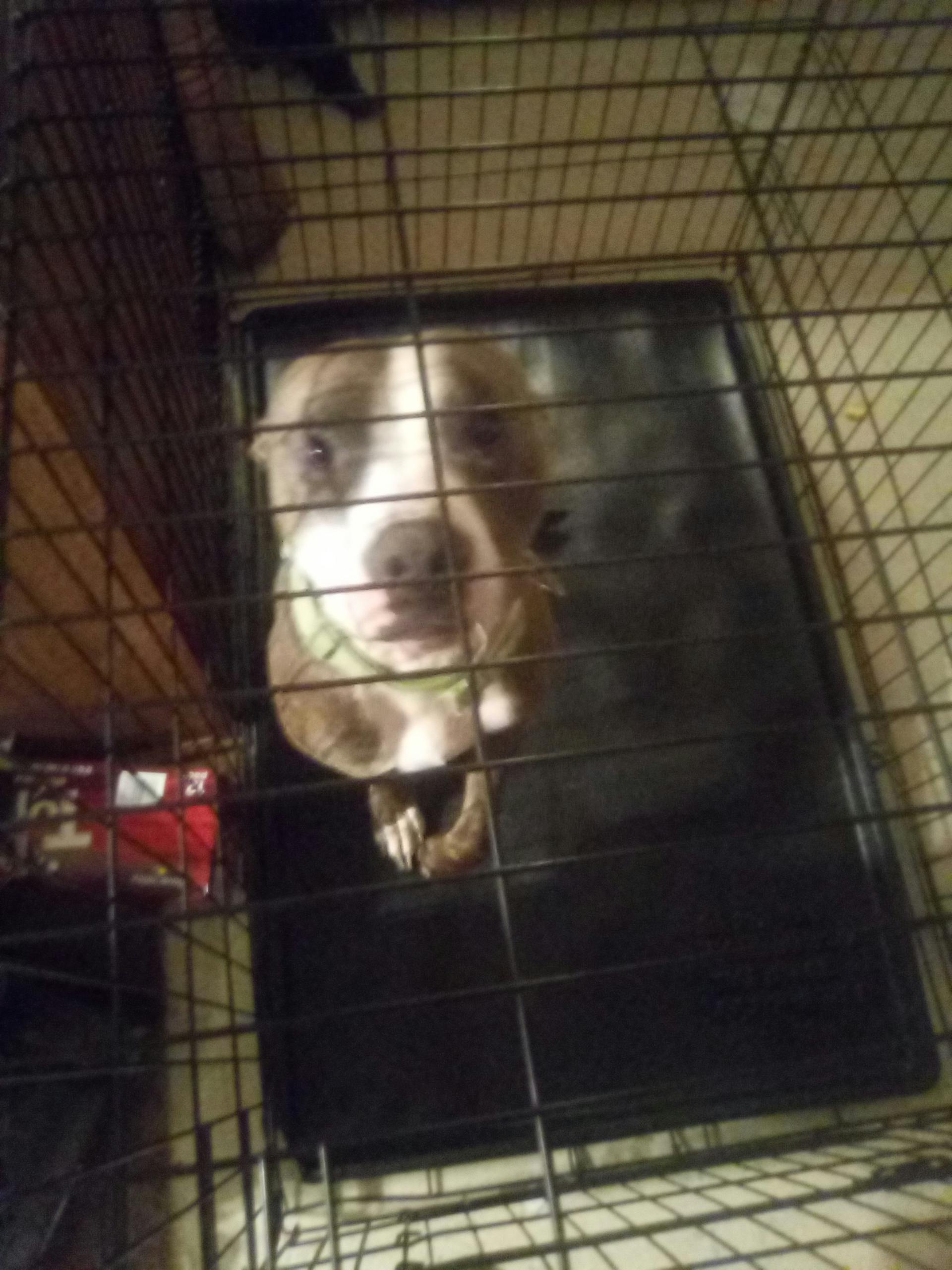 Lilah valeska
Male
Pit Bull
Ruston, LA
Personality
Murderous
Sychopathic
kinda bossy
He has killed many animals but no dogs or cats and killed his mom and first bit me as a puppy and one time now. He was also abused by a dog fighter but we rescued him but Jerome is still a sychopathic dog that is 2 years old.