Introduction
The Russian Tsvetnaya Bolonka is a rare breed that most people do not know anything about. The breed is part of the American Kennel Club's Foundation Stock Service and the parent breed club is diligently working towards achieving full AKC recognition. There are not many Russian Tsvetnaya Bolonkas in the United States and the first ones to enter the U.S. came after the Iron Curtain fell in the Soviet Union. If you do decide to add one of these hardy little dogs to your family, you may have to search far and wide. Searching for a Russian Tsvetnaya Bolonka puppy will be almost as difficult as finding just the right name for your new puppy. 
Russian Tsvetnaya Bolonka Dog Names In Pop Culture
Featured Famous Russian Tsvetnaya Bolonka Dog
Dmitri and Tessa
Because the Russian Tsvetnaya Bolonka is not a popular dog except within their native Russia, there are not many well known Russian Tsvetnaya Bolonkas. However, there are some that are making a name for themselves in the rare breed show ring such as Dmitri and Tessa. Dmitri and Tessa are owned by Debby Buse of Brandon Township, Michigan. Debby's story begins when she was doing a simple internet search in 2009 looking at the various rare breed dogs throughout the world. Debby used to breed and show Border Collies as well as Quarter Horses so she was no stranger to training and conditioning dogs for the show ring. But, what she really wanted was a dog that was not considered common; that is why she was searching for a rare breed. The Russian Tsvetnaya Bolonka intrigued her and she was especially drawn to the puppy photos that really showed their personality. Debby began researching the breed and spoke with a breeder in Idaho several times about the care and personality of the breed. After learning more, Debby was absolutely in love with the breed and she purchased her first Russian Tsvetnaya Bolonka puppy from the breeder in Idaho. That new puppy was named Tessa and was a cream colored, quiet puppy. After purchasing Tessa, Debby decided she wanted to be a part of the foundation of the Russian Tsvetnaya Bolonka in the United States. After some time she was placed on a wait list to purchase a male Russian Tsvetnaya Bolonka.  She purchased a black male named Dmitri from the same Idaho breeder about a year after she purchased Tessa. Tessa and Dmitri had different bloodlines and would be eventually bred. There are only a handful of quality Russian Tsvetnaya Bolonka breeders within the United States; therefore, some people are on waiting lists for months before a puppy is available.  Because this breed is so rare, you will basically need to know someone to even get on a waiting list or be prepared to import your new puppy in from Russia. Debby became friends with Candace Mogavero, the breeder that imported the first Russian Tsvetnaya Bolonkas into the United States. Debby felt that Dmitri had the attitude and quality to do well in the show ring and by the time he was 10 months old, Dmitri was a triple champion. He was the only Russian Tsvetnaya Bolonka at that time to hold three championships. Tessa, meanwhile, has been valuable in the whelping box and her first litter produced three pups. 
Russian Tsvetnaya Bolonka Name Considerations
Since the Russian Tsvetnaya Bolonka is such a rare breed, there are only about four breeders within the United States. If you are fortunate enough to be able to add one of these loving, loyal lap dogs to your home, finding the right name may seem like the easy part. Being a native of Russia, the obvious choice is to find a name with Russian roots. There are some names that are suitable for males or females such as Nikita or Sasha, but there are also names that are obviously male or female like Dmitri or Natalya. There are some Russian names that are difficult to pronounce and then there are some that are a mouthful simply because they are long. These names you may want to avoid so your family members, neighbors or even the dog do not get confused. When searching for the right name, keep it short and easy to say such as Luka or Gala. Chances are there will not be another Russian Tsvetnaya Bolonka in your neighborhood that would have the same name you choose, however, some of the more common names with Russian roots that some of the pooches in your neighborhood may have. If this is the case, your puppy should not have the same name or the same sounding name. This ensures your puppy knows you are calling them and not the dog next door. 
Male Russian Tsvetnaya Bolonka Dog Names
Votes
Name
Vote
1

Misha

Bear cub

1

Luka

Light

1

Pasha

Humble; small

1

Nikolai

The people's triumph

1

Dmitri

Earth lover

1

Taras

Poseidon's son

0

Nikita

Unable to be conquered

0

Vaughn

Royal

0

Grisha

To be watchful; awake

0

Yegor

A farmer

0

Oleg

To be holy

0

Kostya

Steadfast and constant

0

Dima

Follower of Greek god Demeter

0

Toma

From the east

0

Kuzma

Harmonious universe

0

Aleksei

Defender; helper

0

Kodiak

An island

0

Evgeni

Being of noble descent

0

Fedor

Powerful ruler

0

Egor

A farmer

0

Ruslan

Lion man

0

Maksim

Being great

0

Borya

War or battle

0

Pavel

Small; humble

0

Slava

Person of fame

0

Vladimir

Ruler of the world

0

Putin

Russian president Vladimir Putin

0

Vadik

Ruler

0

Ilya

Yahweh is God

0

Yaromir

Man of peace
Female Russian Tsvetnaya Bolonka Dog Names
Votes
Name
Vote
1

Sasha

Defender of mankind

1

Katya

Pure; chaste

1

Natalya

Born on Christmas Day

0

Adina

Subtle; lean

0

Diana

Divine woman

0

Abra

Mother of multitude

0

Abela

Breathing

0

Galina

Woman of serenity

0

Varya

Foreigner or stranger

0

Liliya

Lily flower

0

Dinara

Breath; giving life

0

Lada

Goddess of love and spring

0

Nadia

Full of hope

0

Klava

Feeble woman

0

Alla

The goddess from Allat

0

Inna

Coming from the water of strength

0

Raisa

Easy going nature

0

Nata

The birthday of Christ

0

Masha

A rebellious woman

0

Lesya

Protector of humanity

0

Abbey

Beautiful and intelligent

0

Rada

Filled with care

0

Sabina

From the Sabine tribe

0

Polina

Petite or tiny

0

Annushka

Gracious; merciful

0

Nadine

Being full of hope

0

Karina

Pure; chaste

0

Gala

Woman of serenity

0

Adele

Graceful and noble

0

Luba

Loving woman
Community Dogs With Russian Tsvetnaya Bolonka Dog Names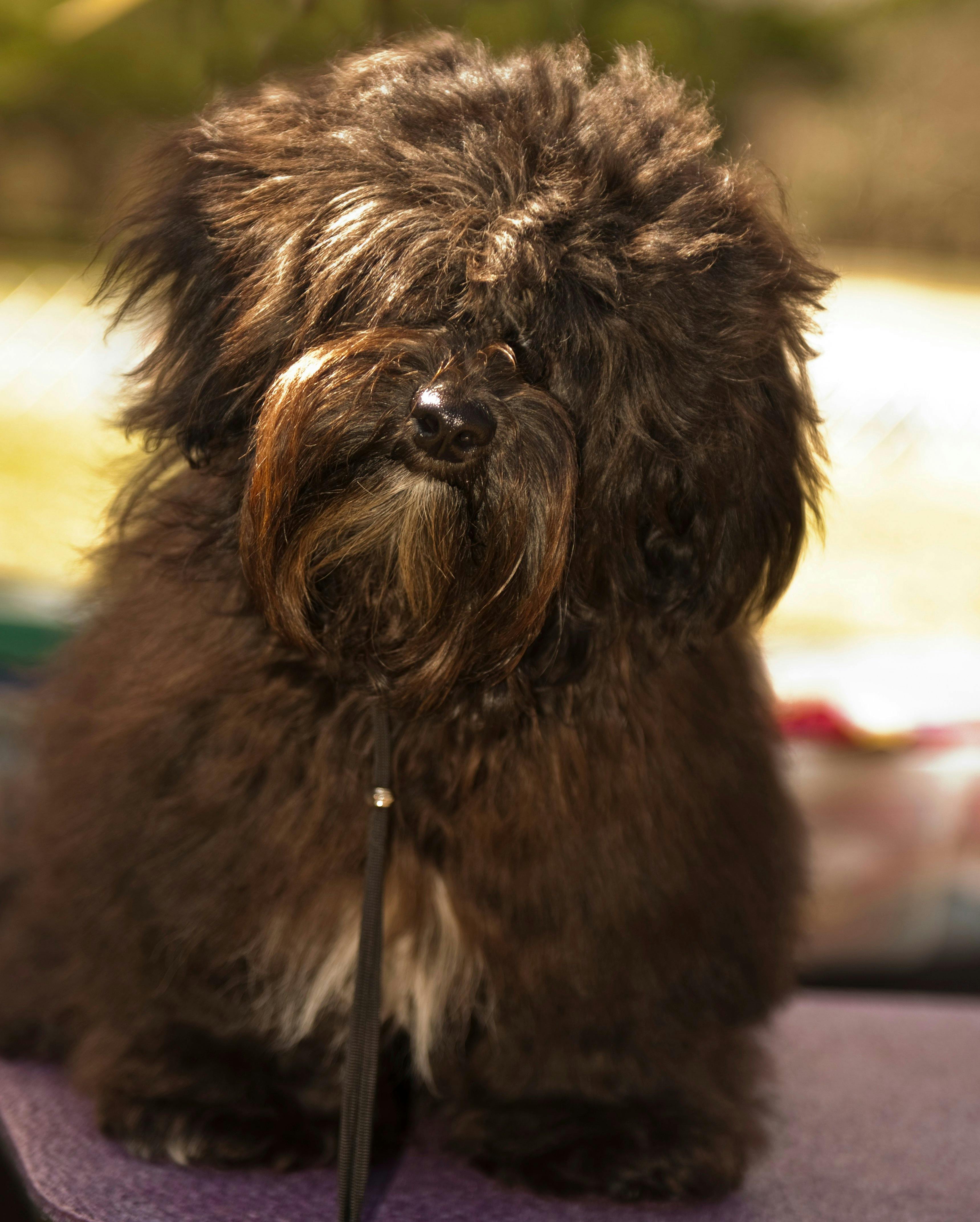 Dmitri
Male
Russian Tsvetnaya Bolonka
Brandon, MN
Looking for a Russian male name and came across the name Dmitri and it fit him. He came right away when I called the name. So that is how it came to be.