Introduction
South Korean survival drama Squid Game has taken the world by storm, becoming the most popular show on Netflix with over 142 million viewers. Wherever you go, you can't avoid seeing or hearing something about this gory show based on classic Korean children's games. If you're a big fan of Squid Game and just picked up a new pup, check out this list of Squid Game-inspired dog names to call the newest gae to join your family!
Squid Game Pop Culture Spotlight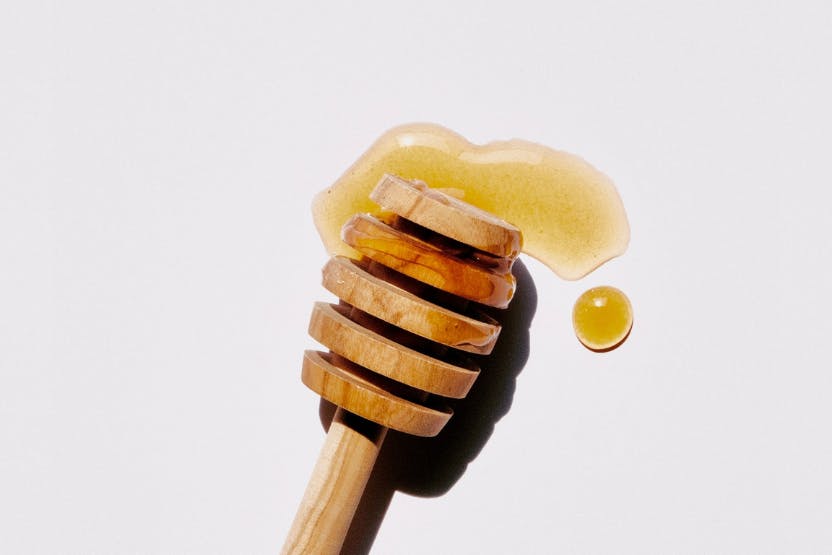 Featured Squid Game-inspired dog name
Dalgona
Dalgona, or Ppopgi, is a type of retro honeycomb candy once popular in Korea and is the "comb-back" kid of Squid Game. Hugely popular in the 1970s and 1980s, Dalgona is the focus of the second game of the series. The game involves trimming off the outline of this fragile candy without breaking it. You lose, you die.
The popularity of Dalgona waned in recent years, until the release of Squid Game. Since the show's release, vendors have recorded a huge spike in business, with some reporting an increase of as much as 250% in sales. The name of this iconic sweet treat derives from the casual Korean term Dulgona, meaning "it's sweet." So, for fans of the show with a super sweet pup, Dalgona is the "pawfect" name.
Squid Game Name Considerations
When picking a name for your doggo, don't overthink it. If you have a specific character you like and you want to name your dog after them, go for it. That said, certain names may suit certain fur-babies better than others. For example, if your woofer is a bit rowdy, then Han Mi-nyeo might be a fitting name. Or, if your dog is super friendly and loving, then Abdul Ali might be the right namesake.
Pet parents often shorten their dog's name or use cute variations. So "Adbul Ali" could be "Ali" for short. Feel free to get creative!

Male Squid Game Dog Names
Votes
Name
Vote
0

Seong Gi-hun

Squid Game's protagonist, Gi-hun is one of the show's most lovable characters and is the ideal namesake for any barking bud with tons of bravery.

0

Cho Sang-woo

Fancy naming your doggo after one of Squid Game's most hated characters? Look no further than Gi-hun's former classmate, Cho Sang-woo.

0

Abdul Ali

A migrant worker from Pakistan, Abdul Ali unparalleled kindness for fellow competitors stole many viewers' hearts. Abdul or Ali will make a fitting name for any hound with a heart of gold.

0

Jang Deok-su

Classic gangster character Jang Deok-su is responsible for some of the most gruesome scenes in Squid Game and is the ideal namesake for the bad boy Boxer or Bulldog in your life.

0

Hwang Jun-ho

A super intelligent cop on the lookout for his brother, Jun-ho is one of Squid Game's most endearing characters.
Female Squid Game Dog Names
Votes
Name
Vote
0

Dalgona

Originating from the Korean term dulgona, which means "it's sweet", Dalgona is the Korean candy used in the infamous second game in the series.

0

Kang Sae-byeok

Kang Sae-byeok is one of the main female characters in Squid Game. A North Korean defector, Sae-byeok begins as one of the show's toughest characters but becomes more vulnerable over time. Ideal for a pup with a tough exterior and a strong will.

0

Han Mi-nyeo

Han Mi-nyeo is recognized as one of the loudest and most obnoxious characters in Squid Game but grows as a person as the show progresses. A fitting name for an adorable doggo that won't stop barking.

0

Ji-yeong

A nonchalant character whose story arc ends in redemption, Ji-yeong is a fan favorite and a great moniker for any pooch.

0

Ddakji

Another classic Korean game, Ddakji is similar to Pogs and is played by the main characters in the first and final episodes of Squid Game.

0

Gganbu

The title of Season 1 Episode 6, this Korean slang term means "really close friend" — pawfect for your canine BFF!
Dogs with Squid Game-inspired Names