Book a Pet Sitter today
Book a 5-star Pet Caregiver near you
Do you need a Caregiver to look after your pet in your own home? Check out ourPet Boarding services.
What makes Pet boarding with Wag! so great?
We've been doing this a long time
Wag! invented on-demand dog walking in 2015, and now we have over 450,000 Pet Caregivers and 5 million pet parents counting on us for walking, sitting and more!
Don't just take our word for it!
Thousands of pet parents have left 5-star reviews about our fantastic Pet Caregivers. So wherever you are in the US, you know you can trust Wag!
All our Pet Caregivers have been vetted
Having someone look after your dog is a big deal, so all our Pet Caregivers have to pass extensive background checks – meaning you'll always get the pick of the litter.
We're here for you 24/7
We pride ourselves on being available to help you any time, day or night. Customer support is available and easily accessible through the Wag! app.
Every walk feeds a shelter dog
Every time someone books a walk with us, a portion of the proceeds helps to feed a shelter dog in your area. We've donated over 16.5 million meals – and counting!
Whatever you need, we've got your back
Not only can you book pet sitting with a 5-star rated Pet Caregiver in your area, but Wag! can also help you with pet health, nutrition advice, pet care, and training.
How to book a pet boarding with us
1
Tell us your pet care needs
Fill in the form above, telling us about your dog and your required dates
2
Pick the perfect Caregiver
Select from a host of trusted, Wag!-approved Pet Caregivers in your area
3
Book and pay for your service
Confirm your booking and pay as you would for any online service. Easy!
Why choose Wag!
We're always available
Whatever the time, we're always here for you and your dog. Whether you're going on vacation, stuck at work, or looking to book daily walks, we've got you covered!
We make your life easier!
With GPS-tracked walks, customized lockboxes, and in-app messaging, we've thought of everything to make the process of getting a pet boarder as easy as possible.
We take safety seriously
Nothing is more important than your dog's safety – that's why every Wag! Pet Caregiver has passed an enhanced background check. Our services are also fully insured.
We've been doing this for years
Having delivered over 12.1 million pet care services across more than 5,300 cities, and with over 450,000 Pet Caregivers on our books, Wag! is hugely trusted.
Pet care provided by local experts you can trust
All Wag! Pet Caregivers have had extensive background checks, so you don't have to worry about a thing
Search from hundreds of Pet Boarders local to you
Choose the best match from detailed Caregiver profiles
Caregivers are tested to handle dogs in real-life scenarios
Download the Wag! app for GPS tracking
Use in-app messaging for all-important pet updates!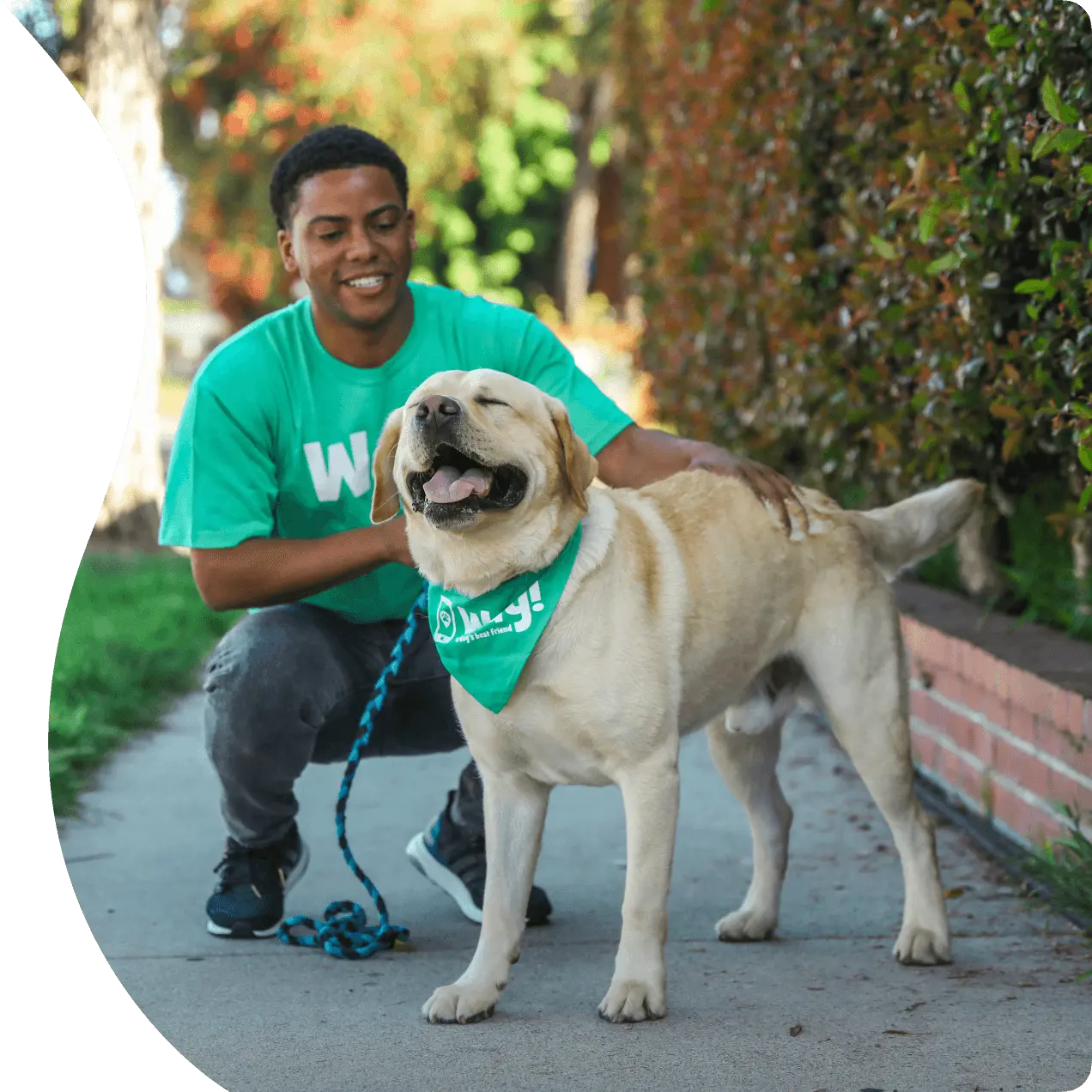 What Pet Parents say about Wag!
The Wag! app is great for times I can't get home to walk Rafa. The walkers leave a nice recap of my dog's behavior! Best of all, Rafa absolutely loves meeting new people who come and walk him!
Meredith P
This is the best thing for my dog and I. Harvey loves getting to meet new people and going on long walks. I'm not worried about him not getting enough exercise!
Brenda H
My wife and I are happy with Wag! We've used both sitting and dog walking services. It's nice knowing we can have a nice date night knowing that Dash is safe, and is having fun also!
Jason F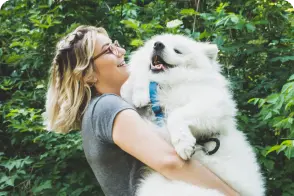 I've been using Wag! for a little over 6 months and really love the convenience of being able to have someone take care of my pup while I'm away for work.
Stephanie S
Pet care at your fingertips
Download the Wag! app for exclusive discounts, faster bookings and even more services.
Want to track where your dog's being walked, or find out if they've had a poop? Or would you just like to message their Pet Caregiver to find out how they're doing, and maybe get some photo and video updates of their day?
Available on iOS and Android
Trusted pet boarders near you
Available in 5,300+ cities across all 50 states