What are Herpes Viruses?
Herpes viruses are viruses which can be found predominately in turtles as well as other reptiles.  These viruses can be transmitted vertically and horizontally and can have an effect on multiple systems in the body of the turtle.
Herpes viruses are viruses belong to the herpesviridae family and have been found in sea turtles, freshwater turtles, marine turtles, and terrestrial species in increasing numbers since about 1975.  These viruses can be transmitted horizontally (passed from one to another via contact) or vertically (passed from mother to offspring) and have been known to affect gastrointestinal and respiratory systems in turtles, fatally in some cases.
Symptoms of Herpes Viruses in Turtles
While there are various viruses in the herpesviridae family which are common to turtles, and those various viruses can present differently, here are some of the symptoms you might see in an infected turtle:
Rhinitis
Conjunctivitis
Swelling around the eyes
Pneumonia
Periodontal disease
Abdominal inflammation characterized by pain, nausea, vomiting, diarrhea
Neurological problems
Anorexia 
Skin lesions and lumps
Not all of these symptoms will necessarily develop in your turtle with herpes virus but if any of them present, get medical attention as soon as possible as they can be progressive.
Types  
While there are many types of herpes viruses known to man and beast, chelonian herpesvirus 1 is the most common one found in turtles.  This virus felt to be responsible for several diseases in turtles:
Grey patch disease - Small round lesions or growths that grow into larger patches, generally found in younger turtles who are crowded together in warm, stressful environments 
Lung-eye-trachea disease - Herpes viral disease affecting these organs which ultimately cause death
Fibropapillomatosis - This disease has been found in free-ranging turtles around Hawaiian waters; the virus causes masses ranging in size up to 20 cm which are light grey to black in color (size and location of masses indicate the severity of the infection and can inhibit the functions and movements of the turtle)
Top
Causes of Herpes Viruses in Turtles
While the actual reason for the existence of herpes viruses is unknown, research and medicine have determined the external things which help to propagate these maladies of your pet turtle.  These viruses can be quite deadly to some individual turtles and to some species as well.  Here are a few of the known contributors to the spread of these viral diseases:
Horizontal transmission - Direct contact among turtles, especially true for young turtles in crowded, warm and stressful environments
Vertical transmission - This occurs when a pregnant female either contracts the virus herself or is a carrier of the virus and she passes it to her offspring during the pregnancy and birth cycle
Immune response of individual turtles which is affected by seasonal changes and temperatures
The transmission method of fibropapillomatosis is not known
Dietary conditions can affect the immune system of your pet turtle
Top
Diagnosis of Herpes Viruses in Turtles
Diagnosis will be accomplished on several levels.  Your veterinary professional will need to do a thorough physical examination of your pet turtle.  He will be looking for lesions and patches as well as swelling and discharges associated with the symptoms noted above.  He will need a complete history from you which will include feeding habits, types of feed being offered, symptoms noted at home and how long they have been noted, and any medical history not already known by your vet.  There have been great strides made in the development of diagnostic testing for turtles and other animals.  
Many of these diagnostic tools test for various microorganisms at the microbiological level and do so quite accurately.  Your vet will require various tissue samples and blood samples to utilize these tests so that the organism can be appropriately identified and a treatment plan developed.  One of the diagnostic tools which is available for use at the laboratory level is the PCR (Polymerase Chain Reaction) which will provide data on the organism itself and its makeup.  Blood samples will be evaluated microscopically to look for the presence of inclusion bodies within the various cells, also providing additional information about the offending organism.
Top
Treatment of Herpes Viruses in Turtles
The treatment options for herpes viruses in turtles are somewhat limited.  For some viral infections, there is no treatment but only supportive care offered in the form of fluids and isolation from other turtles to avoid the spread of the disease.  For some of the above mentioned diseases, there are some surgical options which can spontaneously "cure" the turtle while others take longer to resolve.  For those with internal lesions or masses, the morbidity rate is high.  
Acyclovir, a medication commonly given to humans for some herpes viruses, can be given in very controlled doses.  In all cases, when an animal is found to be afflicted with a herpesvirus, one of the most important steps you can take will be to isolate it from the remaining animals in your environment.  Keeping the animal as comfortable as possible will most likely be part of your treatment plan.
Top
Worried about the cost of Herpes Viruses In Turtles treatment?
Pet Insurance covers the cost of many common pet health conditions. Prepare for the unexpected by getting a quote from top pet insurance providers.
Recovery of Herpes Viruses in Turtles
As noted above, isolation of your sick turtle is paramount to keeping the rest of your animal population as healthy as possible.  Early medical intervention is also key to successful treatment of many of the herpes virus outbreaks.  Survival of your turtle will be dependent upon the immune health of the animal, the duration of the disease before medical intervention, the age of the turtle and the disease process which is taking place.  For some turtles suffering from the effects of herpes viruses, death is inevitable regardless of treatment. In those cases, your veterinary professional may recommend that you consider euthanasia for your turtle.
Top
Herpes Viruses Questions and Advice from Veterinary Professionals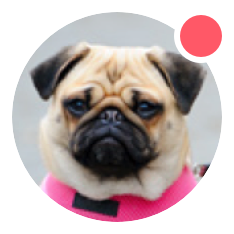 Need pet insurance?