Can Dogs Feel Surprise?

As well as being man's best friend, dogs are pretty perceptive. Their hearing and sense of smell are legendary, and they're not afraid to let you know when something interesting is happening!
Whilst we don't yet understand the full extent of the canine emotional capacity, we do know that they display consistent patterns of behavior in response to certain stimuli.
Can dogs specifically feel surprised? It's hard to tell, but there is evidence to suggest that they have an emotional response to unanticipated circumstances. While they may not understand the significance of a surprise birthday party, for example, they will certainly demonstrate a response to an unexpected event.
Let's take a closer look at how our furry friends react to surprises!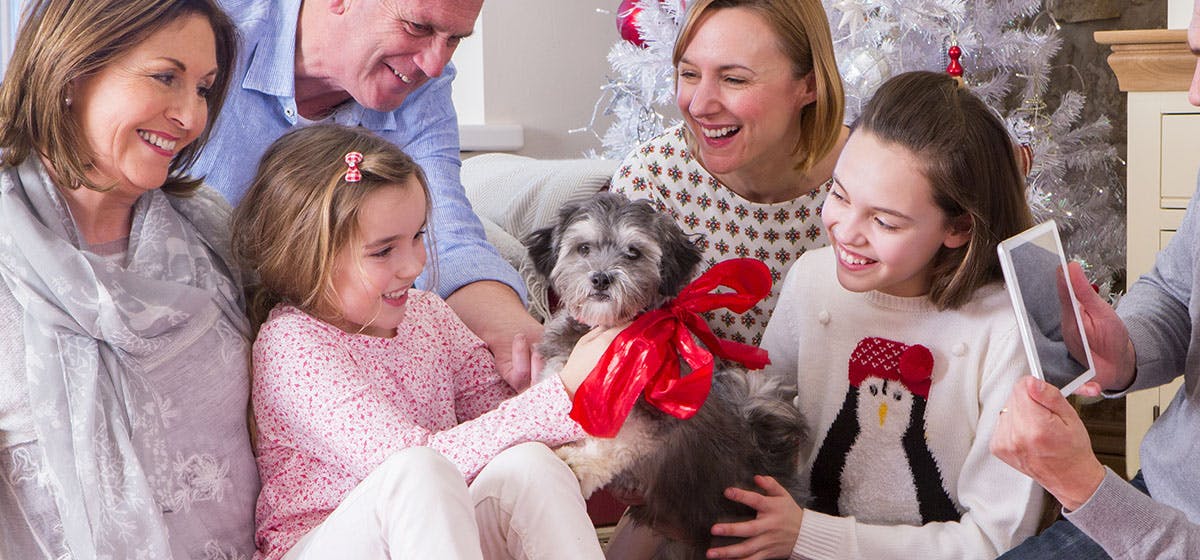 Signs a Dog Feels Surprised
You know your dog better than anyone else, and you'll be able to tell if their behavior is out of the ordinary, even when a change is so subtle that other people don't notice.
If a dog senses something surprising, they will initially seem distracted and may begin to focus their behavior on the sense that has been stirred. For example, if they see something surprising, they will abruptly stop what they're doing, and narrow their focus on the object or scenario they want to investigate. Their ears will be raised, and they may be wagging their tail, depending on how they perceive the surprise. If they spot an unexpected object, they might sniff or gingerly paw at it, and growl or bark. A dog will likely attempt to alert its owner that something strange is happening.
A dog may smell something that surprises them. In a similar way to their responses to a visual surprise, dogs will stop what they're doing and become fixated on an investigation. In this instance, they will try to sniff out the source of the aroma, so you'll notice them walking around, with raised ears, and prolonged, persistent sniffing. They may growl, cry, or bark when they discover what they perceive to be the source.
Similarly, if a dog hears something surprising, they will become alert and begin searching for the source. Their ears will be raised and they'll use their other senses, particularly sight and smell, to root out the cause. As before, depending on how they perceive the situation, they might try to alert their human.
If a dog perceives the surprise to be threatening, they may demonstrate behaviours such as growling, barking, howling, cowering, shaking, frantic pacing, and their ears will likely drop. If they think the surprise is good, they'll demonstrate positive behaviours, such as wagging their tail, jumping up, barking excitedly, and their ears will be raised. Think about when your dog spots their favourite toy unexpectedly; that's the response they'll display if they like the surprise!
History of Dogs Feeling Surprise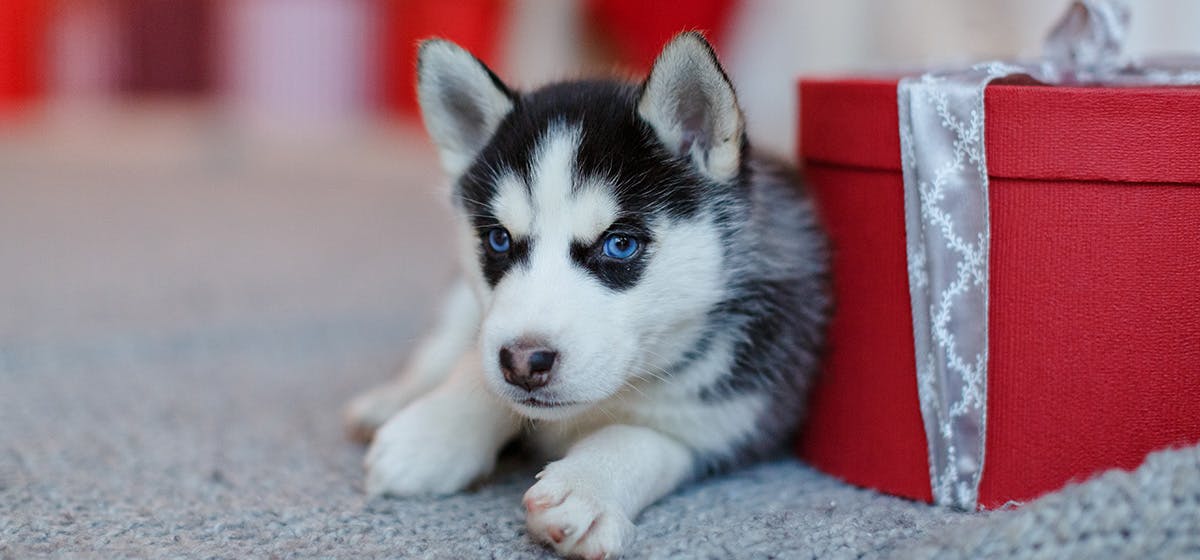 Whilst it is not certain whether dogs can isolate a feeling of surprise, there has been extensive research into the emotional capacity of our canine friends. These studies demonstrate that dogs can display behaviors indicating joy, fear, empathy, and jealousy.
Anecdotal evidence does point to dog owners being able to detect that their pets are surprised. There's also a wealth of material online that shows canine reactions to triggers that are surprising.
For example, there's been a growing trend of videos depicting the reaction of dogs to their owners returning home from military service. These viral videos and compilations have been shared widely, thanks to their heartwarming, wholesome content.
In the videos, there's usually a consistent pattern of behavior. When a dog is surprised by the return of their owner, they tend to stop what they're doing, display the alertness behaviors described above, then run to their returned human, while crying, howling, or barking. You'll often see them circling, cuddling, and licking their owner.
There are similar videos depicting canine reactions to kids returning from college, reunions with owners after getting lost, and being surprised with a trip to the pet store. Based upon this evidence, it could reasonably be assumed that dogs display patterned behaviours in response to being surprised.
Science of Dogs Feeling Surprise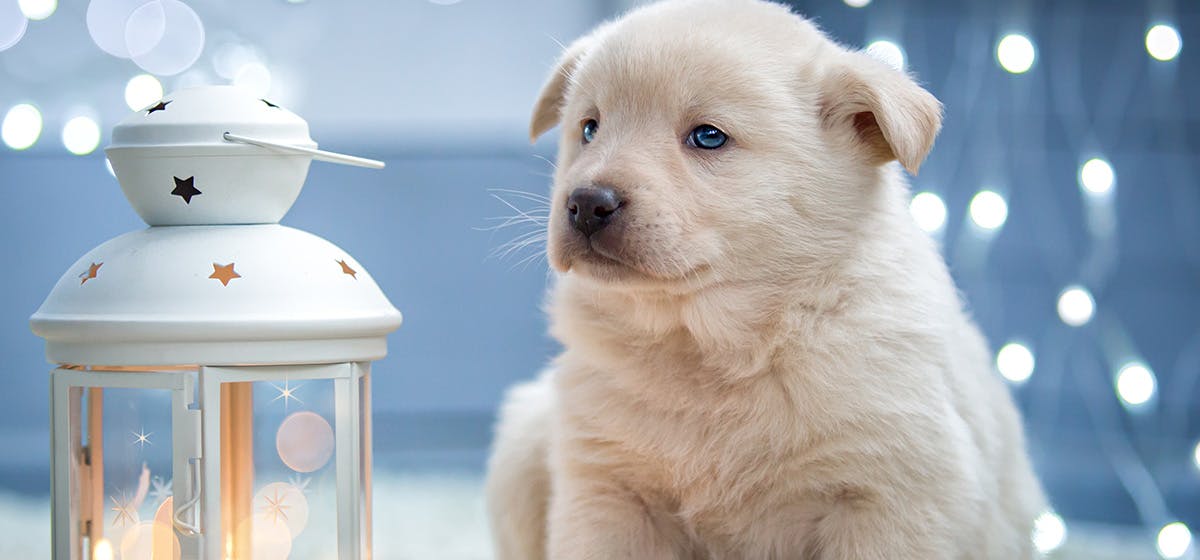 As discussed above, canine emotion and response behavior is still an area being actively researched. However, there are some clues as to why dogs respond as they do to surprising situations.
It helps to break their emotions down further. If, for example, the surprise provokes feelings of fear, it can prompt a dog's survival mechanisms. In a similar way to the human 'fight or flight' reflex, dogs are programmed to protect themselves in the face of scary surprises.
However, if a dog perceives a surprise to be positive, such as the return of their human after time away from home, the brain responds with excitable, joyful behaviour. In fact, it has been discovered that just like humans, dogs possess the hormone oxytocin in their brains. In humans, oxytocin is responsible for feelings of affection, and it is thought to have the same effect on dogs. So, the evidence does point to our pups loving us just as much as we love them!
Training Dogs Who Feel Surprised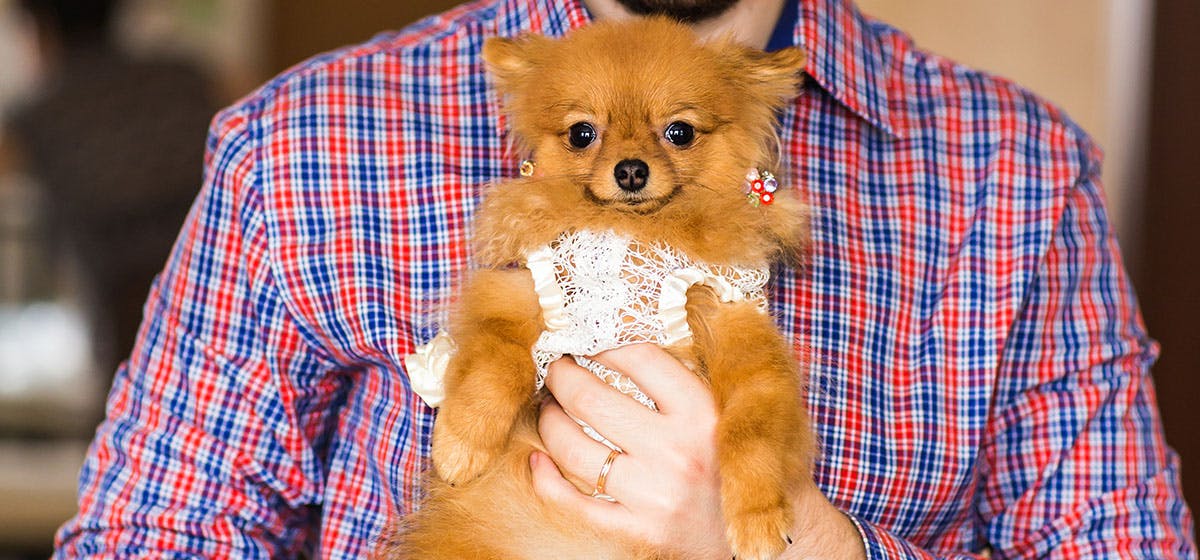 Canine emotional expression is complicated, and there's still lots for us to learn about how everything works. Our current understanding is that dogs cannot be trained to feel specific emotions. However, there are steps you can take to transform your dog's perception of surprises.
If your pup consistently responds to unexpected circumstances with fear, there are ways of training them to reduce or eliminate their anxiety. The best approach is to use gradual exposure and positive reinforcement.
Let's say a dog is afraid of the postman. They arrive every day around the same time, but for the dog, it's always an unwelcome surprise. The first step is for the owner to stop giving the dog attention when they show distress in response to the postman. Any acknowledgment of their behavior acts as validation, and it's important to break this connection down.
The next step is gradual exposure. As much as possible, the dog should be kept away from the front door around the time the postman is due to arrive. Then, when the postman does show up, the dog should be brought to the front door for a brief moment. If they show signs of distress, don't respond. If they behave calmly, offer a reward. This is positive reinforcement. It's a simple way to train your dog to adjust and finesse their behavior.
Repeat this procedure every day until your dog can confidently handle the daily visitor. Even if your dog is still excitement when the postman arrives, this approach helps them to reframe the surprise as something to be happy about, rather than afraid.
By Charlotte Ratcliffe
Published: 06/22/2018, edited: 04/06/2020
More articles by Charlotte Ratcliffe