How to Train Your Barn Dog to Be Quiet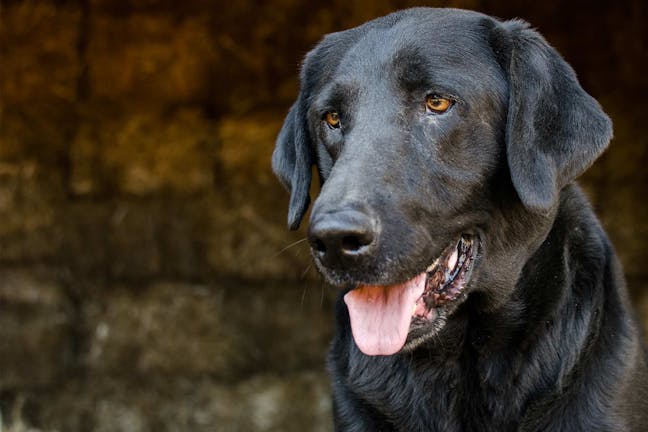 Introduction
Barking comes as naturally to your dog as talking does to you. The difference is that, unlike your pup, you probably don't talk all the time or at the most inconvenient of moments. Dogs bark for many different reasons, including just because they like the sound of their own bark, so it would seem. The problem is that your dog seems to be unable to control himself and when he barks incessantly in the barn, it can cause other problems besides too much noise.
The funny thing about training your barn dog to be quiet is that in most forms of training, your pup must already have been taught to speak on command or you will have to include this in the current training regimen. Oddly enough, teaching him to be quiet is easier to do while you are teaching him to speak. 
Top
Defining Tasks
Working around the barn, there may be times when you need your barn dog to bark such as when someone is approaching, he sees something wrong like a fire, or he needs to get your attention. But, even at these times, he should be speaking in short controlled bursts rather than continuous uncontrolled barking.
This is where teaching him to speak and be quiet on command at the same time can make the whole job a lot easier. You may need to train him away from the barn environment at first and once he has mastered the 'quiet' command, bring him back inside the barn to make sure he will behave there as well. It is far easier to train your pup in a quiet environment first and then move to the noisy barn environment. 
Top
Getting Started
As far as supplies go, you really don't need much besides time, patience, your dog, and a large supply of his favorite treats. However, your barn dog should have already mastered the basic commands of 'sit', 'stay', 'come', and 'down'. A dog that has already mastered these commands will be much easier to teach more advanced behavioral skills to. As always, you will need plenty of patience and time for this training or you may find success is always just out of reach. 
Top
A treat stash
Start by putting a stash of puppy treats in your pocket or somewhere in the barn where they are easy to reach.
Spend time together
Spend some time together in an environment that typically causes your pup to bark.
Ignorance can be bliss
When your dog starts to bark, turn your back on him and completely ignore him. You need him to realize that his barking is what is causing you to turn away from him. Think of this as the way you ignore your kids when they are getting whiny.
Silence is golden
In time, the barky one will finally stop barking and the moment he does, say "Quiet" and give him a treat.
Repeat with various noises and people
The rest is all about repeating the process in differing environments, including the barn, with different noises, and different people approaching. The more you work on this, the faster your pup will learn to stop barking the instant you say "Quiet!"
Hook up
For this, you need to put your pup on a leash first. This establishes who is in command during the training sessions.
Get your pup to speak
Give your pup the 'speak' command and as soon as he starts to bark, using a firm voice give him the "Quiet" command. Since the 'speak' command tells your dog to bark in a controlled manner, you should not need to yell the command at him. He will listen to a firm command much better than being yelled at.
Patience is needed
You may have to wait a few seconds for your dog to stop barking. But as soon as he does, give him a treat and praise him.
Give him time
Now that he will eventually stop barking on command, it's time to extend his wait a little. Each time you are working with him start waiting a few seconds to give him the treat and extend this time over the next few days. This helps to teach him what is expected of him and that he must comply quickly in order to get his treat.
Practice time
Keep practicing this every day until your dog will stop barking immediately as soon as he hears the command. He should now be able to hang out in the barn without driving everyone nuts with his incessant barking.
Grab treats
Grab a bunch of your pup's favorite treats, preferably soft chewy ones he can eat quickly.
Wait for it
Wait until a time when your dog is going off on one of his barking fits. Eventually, every dog finally stops barking.
When he stops
When your pup stops barking, praise him and give him a treat. This puts the idea that he gets a reward for not barking.
Add a command
Now that he knows he gets a treat for not barking, add the command "Quiet!" each time he stops and before you give him the treat.
Stretch out the time
Time to start making your dog wait longer before he gets a treat. In the event he starts barking again, simply cut back on the time a little until he stays quiet as required.
The ball is in your court
The only thing left is to keep practicing with your pup until you can give him the "Quiet" command and he will stop barking instantly without the need for a treat.
By PB Getz
Published: 12/14/2017, edited: 01/08/2021
---