How to Train Your Older Dog to Stay Beside You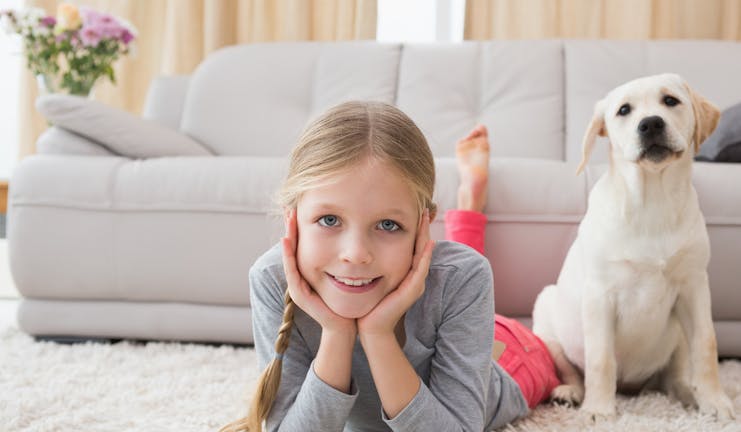 Introduction
There is nothing worse than taking your dog out for a walk only to hear that age-old question of "who's walking who?". No one wants a dog that tries to pull you along and keeps darting off to sniff at virtually everything and anything. If your dog walks like this, no one could blame you for not wanting to take him for walks very often. The bad part is that neither one of you is getting that much-needed exercise. Even if your dog is older, he needs both regular walks and good manners!
It is only natural that your dog wants to go along at a pace faster than yours and stop to sniff at everything. This is what makes training him to stay by your side challenging. But at the same time, it is a vital skill that he must master in order for both of you to enjoy going for walks together. 
Top
Defining Tasks
You can call it training your dog to stay beside you or teaching him to heel. It really doesn't matter what you call it, what it really boils down to is training your dog to walk close by your left (or right) leg on a slack leash or on no leash at all. It is okay for your pup to move around a little, but he should never pull on the leash or wander off.
Bear in mind, that while you are still working on the training, you should treat every walk you take your pup on as an opportunity to work on his training. Keep the early sessions short and work your way up to long distance hikes over time. Be sure you always have a few of his favorite treats on hand to reward him for behaving.
Top
Getting Started
Beyond having a good understanding of the basic commands, you will need a few extra supplies that will make the training go a lot easier. These include:
Leash – Use a standard-length leash.

Collar – A comfortable collar that fits your pup properly.

Treats – Leep a healthy supply handy.

A quiet place – Try to pick a quiet place to go for walks as the fewer distractions there are, the faster he will learn.

Along with all of this, you need plenty of time to work on the training and tons of patience as your dog learns what is expected of him. 
Top
Choose your side
Professional trainers teach their canine clients to walk on the left side of their human. But, if you prefer, you can train your dog to walk on your right side.
Choose a standard leash
For training your dog to walk beside you, your best choice is a standard-length walking leash with a loop handle, as this will give you the most control.
To your side
Using a treat, call your dog over and lure him to the 'heel' position by your side. Once he is in position, praise him and give him a treat.
Keep working on it
Keep working on this step and add in a cue word such as "heel" or "side"--your choice, but stick to the one you choose. Before long and only a moderate supply of treats, your pup will naturally move into position when he hears the cue.
Out into the brave new world
Put your pup on his leash, give him the cue and head out for your first walk in public. As long as he stays in position while you are walking, praise him and, from time to time, give him a treat. Keep extending the walks until he will assume the position every time you go for a walk together without the need for treats.
Begin briskly
Go ahead and clip your pup's leash on, call his name and then take off at a brisk pace. Don't look back. Your dog should follow you quickly and catch up with you, coming in on the side you are holding the leash on. When he does, give him a treat and plenty of praise.
What if he doesn't?
What if he pulls back on the leash or runs past you and tries to drag you along? Slow down, call his name, and give him the cue word. Use a treat to lure him to his spot and when he gets there, give him the treat.
Off you go
Once he is in place, take off again using your cue word to bring him to your side.
When you get bored
After the straight-line walks start to get boring, try changing directions on a tangent from time to time or zig-zag, anything to make sure he has mastered his new skill.
Keep practicing
The rest is all about practice, practice, practice, it is going to take a bit of time for your pup to give up his natural behavior in favor of being required to remain within a very small area while going walking.
The Start with a Leash Method
Introduce your dog to his leash
Most older dogs are already familiar with being on a leash, but many who are adopted from shelters may not be. If your dog is not used to being on a leash, clip one on his collar and let him get used to it by dragging it around the house. Do this for 15 to 30 minutes at a time over the course of a few days.
Pick your cue
This is a good time for you to choose your cue word. You can use "side", "by me", or "heel". Take your pick, but stick with it to avoid confusion.
Around the house
Start by walking your pup around the house on his leash using the cue word and a treat to lure him into position. Try tapping your leg to indicate which side you expect him to walk on. Be sure to heap on the praise and give him plenty of treats. Practice this over the course of several days.
Head 'em up, move 'em out
Once your pup is comfortable walking in position indoors, it's time to take on the big outside world. Start out with short walks at first using the cue word at the start and plenty of praise and the occasional treat along the way. He might buck the system at first, but this is only natural now that he is outside. Give him time to settle down and then fall back into the same routine as you had indoors.
And ever on
The only thing left to do is to keep working with your dog and gradually extending the length of your walks until he will go anywhere with you staying put on your side where he belongs. Now get out there and start walking!
By PB Getz
Published: 01/25/2018, edited: 01/08/2021
---