How to Train a Golden Retriever Puppy to Come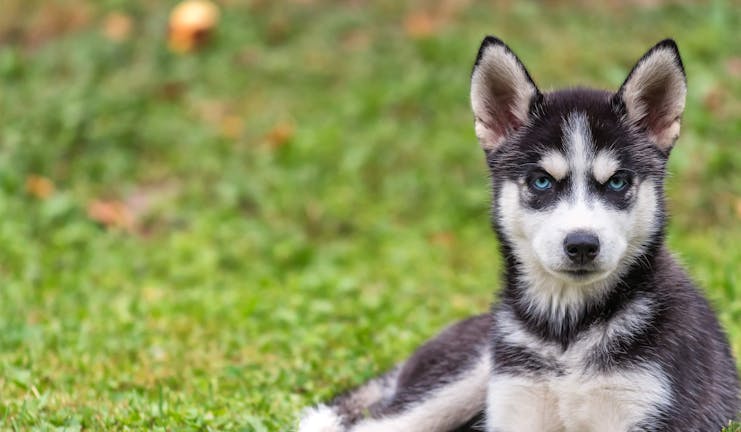 Introduction
Do you want your Golden Retriever to come when called, every time? Then the best time to start working with him is when he is still a puppy. Luckily, this skill is not hard to train, although it does require plenty of patience and consistency.
If you start training your Golden Retriever as a puppy, you are giving her a skill that will serve her for life. If you need to call her away from danger such as fast moving water or traffic, you will be able to rely on the fact that she will come to you when called.
The term professional trainers use for this behavior is called "recall." As a breed, Golden Retrievers can usually be trained to have excellent recall. However, it is always critical to know your individual dog well.
Any dog can be distracted by squirrel or cat who may dart into traffic out of panic. No matter how strong your dog's recall is, it always makes sense to keep your canine safely leashed in potentially dangerous situations. 
Top
Defining Tasks
If you want your Golden Retriever puppy to come when you call her, plan on practicing recall training early and often. Recall is a life skill for your dog. It will be most effective if you follow these tips:
Make sure she wants to come to you by always rewarding her for a strong recall.
Don't call her to you, then punish her or take away her toys.
Make sure she is ready before adding distractions to your training environment.
Don't ever chase your dog if she fails to come when called. This rewards her for not listening, since "catch me if you can!" is a favorite game of Golden Retriever puppies.
In an emergency situation, always run away from your dog and then call her excitedly so she will drop what she is doing and come running to find out what the hubbub is all about. 

Top
Getting Started
Fun and Exciting: Your Golden Retriever puppy will always give you the most focus if you keep your training fun and exciting. If you find yourself frustrated, pick another time to work with him. Golden Retrievers are very sensitive to the emotional states of their owners, so be sure that you are able to bring a good attitude to training time.
Short and Sweet: As puppies age, they will develop a longer attention span. However, until about 4 months of age, it is unwise to spend more than 15 minutes training. Instead of planning one big session, spread your sessions out into several "quickies" throughout the day to make the most of your puppy's learning window.
Long Line: Before taking your recall training outside, you will want a long leash or rope (about 25'-50'). This will allow you to enforce the recall once she has shown a basic understanding of the command.     
Top
Set up
This is where you should start to teach your Golden Retriever puppy the basics of recall. Set up for training in a low-distraction, indoor environment that your puppy is familiar with. Make sure you have what you need to reward your pup handy (food, tug toys, or praise).
Run away
With your puppy within a few feet of you, start to run away from him. Chances are very good he will run after you. Only after he starts the chase should you say his name, then the command "Come!" When he catches up with you, touch his collar for a second and then give him a huge reward. Repeat 10-20 times, keeping the energy levels high and fun.
Add distance
Start to add some distance to this game and continue practicing multiple times daily until he is at least 4 months old. Always touch his collar before rewarding so that if you ever need to catch your dog in an emergency, he will not be surprised by you grabbing his collar and try to bolt.
Outside
Once your Golden Retriever puppy is good at recall indoors, take her outside in a fenced area. Be sure to attach her to a long line. Repeat the last steps, adding distance gradually as your puppy gets the hang of this game. Never repeat your command, never chase your pup, never correct your pup when training. If she fails to come when called, just reel her in using the long line and start over. Repeat a few quick sessions a day until your pup is a pro.
Add consequences
You will have to add a consequence to failing to come in order to teach your Golden Retriever that not coming is not going to get him what he wants. Start reeling him in with the long line and putting him in a brief 3-minute "Time out" in a kennel or small room if he fails to come when called. To further strengthen your dog's recall, see the "Proofing" method for advanced training tips.
Set up
This is a great game to play to get the kids involved with training your Golden Retriever puppy. Or, invite some friends over to help. Give everyone a small bag of treats cut into tiny pieces and ask your helpers to sit or stand in a circle.
Take turns
Have your helpers take turns calling your dog to them using your recall command. They should be excited and inviting, but only use the command once, followed by any luring or ridiculous behavior will get your puppy to run over to investigate.
Hold back
When your pup gets to the right person, they can give her a big reward. In addition, they can hold her while the next person calls, which will make her even more excited to burst out and run to the next player.
Add distance
Add some size to your circle to make it more challenging. In fact, when your pup is really on to how this fun game is played, you can even try calling her from different rooms or from hiding spots to make it lots of fun.
Outside
Take the game outdoors on a nice day, using the long line for some added safety if you do not have a fenced yard.
Why proof
Professional trainers call "proofing" the last stage of training a behavior. The steps in this method are intended to be used after your Golden Retriever already knows the basics of their recall and has lots of practice in a low distraction environment. Proofing makes sure that your dog is ready to give you a strong recall, every time, no matter the situation.
New places
Practice recall drills in as many new places as you can.
Add distraction
Start to add some distraction to your recall drills. Set your dog up to be successful by gradually adding intensity of the distractions. Examples include recalling him past a favorite toy, a bowl of food, or another dog.
New people
If you want your Golden Retriever to come no matter who calls him, it is important to practice recall with as many new people you can rope into training with you.
Get choosy
You can start to be selective with your big rewards, choosing only the best examples of instant fast recalls to give out your dog's motivators. Over time, you will only give rewards to about 1 in 20 of the best recalls he has to offer.
When to NOT recall
If you know that your Golden Retriever puppy is unlikely to come when called, then do not use your recall word… unless you are ready to enforce it by physically retrieving him.
By Sharon Elber
Published: 01/22/2018, edited: 01/08/2021
---