Carnitine (sometimes referred to as l-carnitine or levocarnitine) is an amino acid used along with prescription medication to treat a number of heart conditions. Carnitine treats dilated cardiomyopathy (DCM), carnitine deficiency, and occasionally valproic acid toxicity. Read on to find out more about carnitine and its use in veterinary medicine.
Dosage
Carnitine is a supplement that's available over-the-counter. While carnitine is available to buy, you should always speak to your vet before giving your dog carnitine. While a bottle of carnitine may tell you what dosage to give your dog, your vet may have a different treatment plan in mind, especially if your dog is currently taking other medications. 
Carnitine is available in liquid, tablet, capsule, and powder form. It can be mixed into your dog's food or administered without food. Carnitine supplements have been known to upset a dog's stomach. If your dog is sick after taking carnitine, try mixing it into their food. If this symptom continues, contact your vet.
Efficacy
Carnitine is administered in conjunction with other medications to treat conditions like DCM. DCM is an inherited heart disease which is prevalent in several dog breeds, including Cocker Spaniels, Boxers, Great Danes, and Dobermans. DCM causes the left chamber of the heart to grow, restricting blood flow throughout the body. Carnitine is a naturally occurring amino acid that helps promote blood flow and metabolize fat. 
As a result, carnitine supplements are given to dogs along with other medications to improve heart function and reduce symptoms of heart disease. However, carnitine will not help cure any heart disease and should be utilized alongside prescription medication. Carnitine is generally effective at treating primary carnitine deficiency, which is common in Boxers.
Side effects
As carnitine is a naturally occurring amino acid, side effects are rare. However, carnitine can sometimes cause gastrointestinal issues, including:
These are mild symptoms related to giving your dog too much carnitine. If these symptoms persist, contact your veterinarian for advice.

Considerations
Drug interactions
You should not give your dog carnitine if they are currently taking valproic acid. As the FDA doesn't closely monitor carnitine, it is unclear if there are any other drug interactions you should be aware of. Always let your vet know if you are giving your dog carnitine. You should tell your vet if you are giving your dog any other supplements or vitamins, as these may have an adverse effect on their treatment. 
Allergic reactions and sensitivity
You should use carnitine cautiously, as few studies have been conducted to test reactions or sensitivity. As it is a naturally occurring amino acid, it is very unlikely your dog will have an allergic reaction to supplemental carnitine. Carnitine is safe to give to dogs who are pregnant.
Frequently asked questions
Will I need to monitor my dog while taking carnitine?
While you will not have to monitor your dog directly, your vet may want to take blood tests to check the carnitine levels in your dog's bloodstream. 
What should I do if I forget to give my dog a dose of carnitine?
You should not double up on dosages of carnitine, as this could give your dog gastrointestinal distress. If you forget to give your dog a dose, give it to them as soon as possible. If they are due another dose shortly, skip the one you missed.

Carnitine Questions and Advice from Veterinary Professionals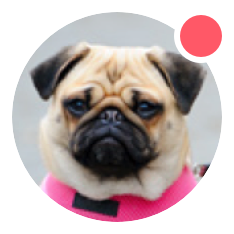 Need pet insurance?