What is Mediastinal Pleural Debridement?
Mediastinal pleural debridement in dogs is a surgical procedure, performed by a board certified surgeon, on a tissue within the thin, fluid-filled space between the lungs. This area between the lungs is the mediastinal pleural tissue. Conditions that are relevant to this treatment include chronic abscessation, neoplasia, pyothorax, and mediastinitis. 
The goal of the mediastinal/pleural debridement surgical procedure is to remove any diseased tissues present in this area. In most scenarios, this treatment is recommended for a dog with pyothorax. For other conditions, other treatments may be made available first. If those treatments fail, then the mediastinal/pleural debridement procedure is performed. 
Mediastinal Pleural Debridement Procedure in Dogs
Dogs who undergo the mediastinal/pleural debridement procedure are assessed prior to undergoing the surgery. A veterinarian will first examine the dog. Then they will perform a series of tests. These tests may range from blood work to x-rays. 
First the dog will receive anesthesia for the procedure. Once under anesthesia, the dog will be placed on their back. Local anesthesia may be applied near the proposed surgical area. Then a board-certified surgeon will make a vertical incision along the dog's sternum. 
In order to reach the diseased tissue, the surgeon will use cautery. This will be used to separate the superficial pectoral muscles from their ventral surface attachments. 
Once the superficial pectoral muscles are separated the surgeon may use an oscillating sternal saw. This is used to separate the sternebrae. Gelpi retractors are placed once the sternebrae is separated. Having the retractors placed will allow exploration of the tissue that needs to be debrided. 
Now the surgeon is able to remove any diseased mediastinal/pleural tissue. Removal of this tissue is usually done by using a monopolar electrosurgical device. 
Once the diseased tissue is removed, the surgeon will begin closing the area. This is usually achieved by closing the skin with two layers of sutures. 
Top
Efficacy of Mediastinal Pleural Debridement in Dogs
Mediastinal/pleural debridement in dogs is quite effective in removing diseased mediastinal pleural tissue. About 90% of dogs are disease-free after this surgical procedure, although dogs who suffer from pyothorax were most likely to experience it again. 
Prior to recommending this procedure, a veterinarian may recommend other treatments. Treatment may include administration of prescribed medications. Some dogs may receive thoracic draining prior to surgery recommendation. 
Top
Mediastinal Pleural Debridement Recovery in Dogs
After surgery, most dogs will have a thoracostomy tube inserted. The dog will then be monitored for any air or fluid aspiration from the tube. In most cases, as long as there are no complications, the tube is removed about 12 hours after it is placed. 
Once the tube is removed, the veterinarian will still want to continue observing the dog for any complications. As a general rule, if no complications are observed, the dog may return home 24 hours after the tube is removed. 
Before returning home, the veterinarian will provide information on how to properly care for the dog after surgery. More than likely, physical restrictions will be placed on the dog. These restrictions may last until the dog is scheduled for a follow-up visit. 
Surgeons recommend that they are called if any complications arise shortly after the surgery. If no complications arise, it is usually recommend that a follow up is performed around 14 days after the procedure.
Overall, healing time varies on a case to case basis. Although, in most cases, most dogs show a significant improvement within six months after the treatment. Ongoing treatment is usually not necessary unless the condition is chronic. Then the condition will need to be monitored on a regular basis. 
Top
Cost of Mediastinal Pleural Debridement in Dogs
The cost of the mediastinal/pleural debridement surgery is only part of the cost of this treatment. Add-on costs may possibly include examinations, x-rays, blood work, and/or ultrasounds. As well as follow up examinations, tests, and medications that may be needed. Most of the time, prices will vary depending on the case severity. Prices will also vary based on where you are located. 
As a general rule, a veterinarian examination is estimated anywhere between $30 and $150+. Blood work costs may reach well into the $300 range. The same goes for x-rays and ultrasounds. These imaging tests may being as low as $75, but may reach beyond the $300 price range. 
The surgery itself is a costly procedure. In most cases, the cost of the procedure include the procedure, vital sign monitoring, anesthesia, and any medications administered during the procedure. Cost for the entire mediastinal/pleural debridement procedure may start as low as $1,200 and rise as high $4,000 or more.
Aftercare costs are vital to consider. After surgery, there may be charges for overnight clinic stays, postoperative medication, and follow up visits. The price of aftercare may range anywhere from $150 to $300 or more.
Some dog owners, once discovering the price of the procedure, may decide to do an alternate treatment. Usually, this treatment includes prescribed medication that they will give on a regular basis. This is a less expensive route, as most medication will not cost above $150. 
Although some owners choose this route, it usually isn't the most effective. It's estimated that treatment was achieved in only 30% of dogs who only received medication. It's also possible that regular use of some medications may cause other problems to arise, which results in more cost being applied to treating other problems. 
Top
Worried about the cost of Mediastinal Pleural Debridement treatment?
Pet Insurance covers the cost of many common pet health conditions. Prepare for the unexpected by getting a quote from top pet insurance providers.
Dog Mediastinal Pleural Debridement Considerations
In most cases, the benefits of the mediastinal/pleural debridement procedure trump the risks. In fact, a high percentage (90%+) of dogs who undergo this procedure do not suffer from any major complications. 
The most common complication seen after this procedure is a collapsed lung. The majority of cases who experience a collapsed lung do not need extra surgical intervention. Most cases are resolved within 24 hours. 
As a general rule, dogs who receive the surgical treatment versus the medicated treatment have better long-term outcomes. Although dogs who suffer from chronic pus in the chest cavity, also known as pyothorax, were more likely to have a relapse. 
Top
Mediastinal Pleural Debridement Prevention in Dogs
Preventing the need for mediastinal/pleural debridement is almost impossible in the case of an underlying disease. However, preventing the ingestion or inhalation of foreign materials can reduce the likelihood of needing the surgical procedure for those reasons. Dogs should be monitored and may need to be contained in an escape-proof area when supervision isn't available, such as a crate or a room where there isn't anything available that the dog may possibly see as edible. 
Overall, ensuring your dog stays healthy can improve his prognosis in case the need for this procedure arises. You can do this by providing adequate exercise and a balanced diet. By doing this your dog will be able to cope better if surgery is needed. 
Top
Mediastinal Pleural Debridement Questions and Advice from Veterinary Professionals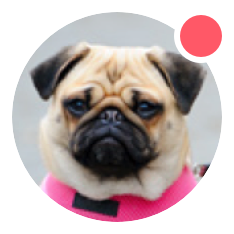 Need pet insurance?