What is Partial Nephrectomy?
Partial nephrectomy refers to the surgical removal of part of a kidney. The main indication for this procedure is the excision of a tumor.
For lone tumors arising from the kidney tissue, surgical excision is the treatment of choice. Primary renal cancer is rare, but when it occurs, sadly cells seed off to other parts of the body early in the disease.
Whilst partial nephrectomy leaves some functional kidney behind and is preferable for this reason, it is more usual for the whole kidney to be removed. This is because it maximizes the chances or removing every trace of cancer, and not leaving cells behind.
Partial nephrectomy is a technically demanding procedure. It may be performed by a skilled surgeon in first opinion practice or by a surgical specialist at a referral center.
Book First Walk Free!
Partial Nephrectomy Procedure in Dogs
The patient is thoroughly screened for other cancers before deciding to proceed. Nephrectomy (partial or otherwise) is a major procedure and should only be undertaken when it offers a reasonable chance of extending good quality life.
The dog is given a general anesthetic and positioned on their back. The belly is clipped up and skin scrubbed ready for surgery. Under strict aseptic conditions, the surgeon excises into the abdomen in order to expose the organs. The kidney is identified and isolated. The surgeon may partially occlude the main artery to the kidney, in order to reduce the blood pressure and control hemorrhage.
The kidney capsule is incised and a wedge of tissue containing the tumor removed. The kidney stump is oversewn in such a way as to prevent further bleeding. If the artery was partially occluded, the vascular loop is loosened to allow full permeation of the kidney.
The abdomen is closed and the patient woken.
Efficacy of Partial Nephrectomy in Dogs
Nephrectomy is extremely successful at reducing the symptoms associated with a renal tumor, such as blood in the urine. However, full nephrectomy is the more common procedure, and an survival survival time after surgery is 16 months. In a study, by the time of death 77% of patients undergoing total nephrectomy showed spread of cancer from the primary renal tumor.
Of course these statistics are an average, so some dogs may go into total remission and die from unrelated causes. But alternatively, for some dogs surgery is ineffective due to early spread and does nothing to improve survival times.
Partial Nephrectomy Recovery in Dogs
The patient is given intravenous fluids before, during, and after the procedure. This helps keep the kidney perfused and reduces the risk of long-term anesthetic related damage. Pain relief is also essential.
In the immediate postoperative period the dog must not lick or chew their stitches, and this necessitates wearing a cone. The patient should be fed a bland diet for a few days after surgery, until the effects of the anesthetic have worn off.
In the long term, dogs do very well with part or a whole kidney removed and it doesn't impact on the body's abilities to detoxify the blood and concentrate urine.
Cost of Partial Nephrectomy in Dogs
An average cost for total nephrectomy is in the region $900 to $1,500. In a referral setting, this cost may rise to $3,000 because of the additional skill of the surgeon and sophisticated monitoring of intensive care.
Dog Partial Nephrectomy Considerations
Whether by partial or full nephrectomy, removal of a kidney tumor is essential in order to extend life expectancy. Early removal gives the patient the best chance of long-term remission as cancer cells seed off early. Some cases are given chemotherapy in addition to surgery, but there is no statistically proven improvement in survival times.
It is important to send the excised tumor for analysis in order to get a specific diagnosis. Whilst renal carcinomas are by far the most common tumor, occasional benign masses do occur, which carry an altogether brighter outlook.
In addition, renal lymphoma can respond to chemotherapy, although the presentation is different and the condition is likely to be diagnosed before reaching the nephrectomy stage.
Patients who do not go through surgery are liable to deteriorate quickly and require euthanasia on humane grounds.
Partial Nephrectomy Prevention in Dogs
There is no proven cause of kidney cancer and so prevention is not appropriate in this context.
Partial Nephrectomy Questions and Advice from Veterinary Professionals
Max
Labrador Retriever
12 Years
0 found helpful
Max is 12 yro old neutered Labrador, 68 pounds. He has been urinating a lot and spotting at night on and off. No weight loss, appetite existent, alert, no signs of fever or pain. Xray, ultrasound and biopsy revealed carcinoma at prostate level. No signs of spreading just yet beyond the prostatic gland. Radiation, chemo will be first step. How about surgical removal or prostate gland. Pro and Cons?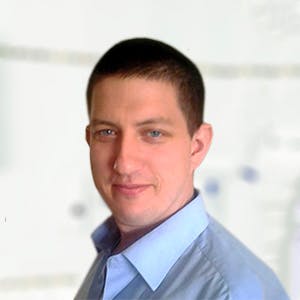 3320
Recommendations
In cases of prostate carcinoma, surgical excision is not recommended due to the nature of the cancer, there isn't a pro and con list but it is unrewarding medically; there are other management options available which are explored in the article below. Regards Dr Callum Turner DVM www.msdvetmanual.com/reproductive-system/prostatic-diseases/neoplasms-of-the-prostate-in-small-animals
Add a comment to Max's experience
Was this experience helpful?