What is Bacterial Infection?
Because of various exposures and several modes of disease transmissions, your cat can get many bacterial infections. As a responsible pet owner, it is important for you to know some common infections that your cat can easily get. A bacterium is a single cell organism that grows with multiple cell divisions. Harmful bacteria can cause severe illness and infection in cats. If left untreated cats will develop major health complications, just like humans.
Symptoms of Bacterial Infection in Cats
The symptoms and signs of bacterial infections in cats are always infection specific. While a streptococcal infections result in pain and fever, surface bacterial infections can result in inflammation, redness, and discomfort. Here are some common symptoms of bacterial infection in cats.
Fever
Skin abscesses
Indigestion and lack of appetite
Skin lesions and wound infections
Coughing and runny nose
Red and runny eyes
Constant vomiting
Multiple infections, including skin, eyes, ears, upper respiratory tract and urinary tract
Skin inflammation and redness
Pain and lethargy
Lameness
Open fractures and pus oozing from the wounds
Types
There are a number of bacteria that can lead to infections. The most common ones are:
Pyodermas
Staphylococcus
Actinomyces
Spirochete
Fusobacterium
Clostridium
Causes of Bacterial Infection in Cats
There are various types of bacterial infections that can affect your cat and its major organs. Age also determines the propensity of bacterial infection in cats. While young felines have a better immunity against major bacterial infections, the youngest ones are more prone to infections because of the lack of major antibodies. Similarly, old cats with weaker immune systems have a decline in antibodies. This is a major factor that causes bacterial infection affecting the skin, eye, ear, and many other major organs. Some of the major causes and risk factors of bacterial infections in cats are:
Age
Weakened immune system
Poor diet
Underlying illness
Exposure to other animals that carry the parasites
Disease transmission through air, water, food and soil
Diagnosis of Bacterial Infection in Cats
The diagnosis of a cat's bacterial infection is based on symptoms.
Health exam: Veterinarians will check your cat's health through a physical examination and review his medical history and symptoms for initial diagnosis.
Blood work: If required, they will suggest some blood tests, skin biopsies, sensitivity testing and cultures for your cat, too. These tests are performed to determine the cause of bacterial infections and diagnose the disease.
Additional tests: It may be necessary to perform some additional tests in order to rule out any other conditions in your cat.
Treatment of Bacterial Infection in Cats
Depending on the type of bacterial infection, its causes, and your cat's health condition, the veterinarian will decide the treatment option for your cat. The chief aim of bacterial infection treatment is to clear the infection.
Antibiotics: In most cases of bacterial infections, your cat may need some antibiotic treatments. These prescribed antibiotics should be given to your cat per the veterinarian's instruction. The antibiotic and dosage is determined based on your pet's overall health and infection. Sometimes, your veterinarian may put your cat on a long-term antibiotic treatment plan. It is essential to do the entire course and until the symptoms have passed. The infection can return even worse than before if your cat has a small amount of bacterial infection remaining.
Topical Medication: For skin bacterial infection and secondary symptoms, your veterinarian may prescribe some topical drugs and medications. These ointments help to reduce inflammation, skin redness, teary eye and runny nose symptoms and pus formations. Certain shampoos may be prescribed to relieve skin itching and inflammation in case of a major bacterial skin infection.
Fever and Pain Medication: If your cat has a fever and body pain, his specific treatment plan may include pain relievers and fever medication too.
Specific Treatment Plans: Specific treatment plans are often prescribed for cats with unusual symptoms while having a bacterial infection. Your veterinarian will decide if your cat requires a specific treatment plan depending on the level of infection he has. In some cases, the veterinarians also perform a minor surgery to anesthetize the cat in order to clean and drain the infectious liquid from a deep bone wound.
Recovery of Bacterial Infection in Cats
Bacterial infections in cats are often long-lasting. Monitoring your cat's health, conditions, and managing his diet will fasten the process of recovery. If your cat has open wounds, you will have to ensure getting his wound cleaned and dressed regularly. This procedure will speed up the recovering and healing too. Take your cat back for regular follow-up appointments and ensure to follow the treatment and infection management plan diligently for your cat's effective and speedy recovery. It is also important to create a comfortable space for your cat during the healing process and limit his outdoor time to prevent other infections too.
Bacterial Infection Questions and Advice from Veterinary Professionals
Luna
Female cat
4 Years
0 found helpful
My cat has ascities,elevated white cells 49,000, and bacteria found in her paratanieal fluid. She is on Amoxicillin. Today is day 2. She is not much better at all. I have spent hundreds of dollars on tests I maybe didn't need like leukemia and fib labs after seeing an elevated white nl cmp and no Amiens. What is truly the best thing I can do for her now. Is it worth spending a lot more money, of which I am sure the vet would have me do. Or is there any one diagnostic study left I could do ?before putting my baby to sleep if it comes to that? I am just out of funds.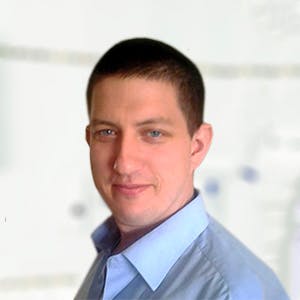 1993
Recommendations
Day two of any treatment is still early days and you should give another few days (three or so) before throwing in the towel; I understand that tests can be expensive but it can be difficult to narrow in on a diagnosis, any diagnostic test which is recommended is based on the findings of your Veterinarian during a physical examination or the results of a previous test. There are different causes of ascites in cats, but you should give the current treatment chance to work. Regards Dr Callum Turner DVM
Add a comment to Luna's experience
Was this experience helpful?
Zoe
Singapura
6 Months
0 found helpful
I got my cat from a breeder and the kitten seemed healthy when I got her but a month later she developed sinus issues and coughs. My vet says she has chronic sinusitis. I am wondering if this is something that she could have gotten at the cattery or if there is something in my house causing the issues, perhaps even choice of food? Should I try different foods, cleaning agents, even laundry detergent? We live in an older home and the breeder came over to the house and said with her asthma she felt that there may be mold in the house as she was bothered. My vet says it is too hard to tell what the cause is. Should I just give her the asthma treatment or try figuring this out.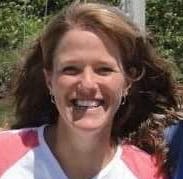 494
Recommendations
Thank you for your email. Asthma and sinusitis are two separate things, so I'm not sure if Zoe has one, or both, or is suffering from an upper respiratory viral infection? It may be due to an infection that she came into contact with at the cattery, or she may be having allergies to something in your house. It would probably be a good idea to treat her with the medications that your veterinarian prescribed and see if things resolve for her. This may not be an ongoing problem, and treating what she has going on now is a good first step. I hope that everything goes well for her.
Add a comment to Zoe's experience
Was this experience helpful?
Ava
domestic short hair
2 Years
0 found helpful
My cat was throwing up, had a fever, and had diarrhea when I came home from work. I took her to the dr and the dr did blood work. The blood work came back fine, but her stool sample showed she had bacteria in it. I was given some antibiotics for her, and have been giving it to her twice a day. She is no longer running a fever, but it's been two and a half days now and she isn't feeling any better. She's drinking water some but she isn't eating. How long does it take for these infections to clear up? I'm just worried about her not eating or recovering.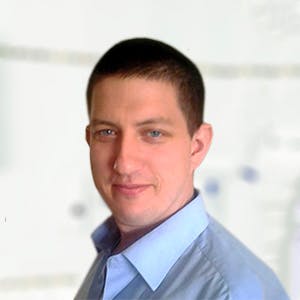 1993
Recommendations
If there is a gastrointestinal infection, it may take a few days (four or five days) for you to start seeing some improvement; it is important during this time that you ensure that Ava remains hydrated. Complete the course of antibiotics prescribed by your Veterinarian and see how Ava is afterwards. Regards Dr Callum Turner DVM
Add a comment to Ava's experience
Was this experience helpful?
Busu
mixed
10 Months
0 found helpful
Went to spay my cat on Wednesday and I brought him home. He wasn't that bad and Thursday wasn't either but Friday he stopped eating and everything. Saturday 2 am in the morning took him to vet and gave him antibiotics. The wound is very swollen and now it turned very reddish/purple. I dunno what can I make more almost going everyday to the vet. I'm afraid he won't make it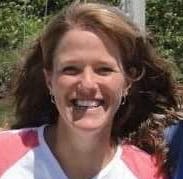 494
Recommendations
Thank you for your email. I'm sorry that Busu is having these problems. Without seeing him or the wound, I have a hard time commenting on what more might be done for him - it would be best to ask your veterinarian what more can be done and how they feel about his prognosis so that you have a better idea. I hope that he is okay.
Add a comment to Busu's experience
Was this experience helpful?
shadow
domestic short hair
6 Months
0 found helpful
Semi-new cat owner here! My little guy is about to turn six months old and loves to be on the counter and fridge. Unfortunately, he used to jump on the stove to get to the counters and fridge. Yesterday he was adamant about getting on the counter to be a part of the action, of course, lol, while I was cooking. The stove/burner had just been turned on and was warm but not scalding hot. Anyway he jumped up on the stove, despite my best efforts to stop him, directly into the pan. As soon as his little feeties touched the pan he hopped out instantly and so I left the pan on the floor and immediatley inspected him. At first he seemed okay, I touched his little paws and his pads and he was okay, not biting or scratching when I was inspecting him. Anyway today when he hopped off the counter after sleeping I noticed his little leg was a little limpy and didnt think much of it because he was fine yesterday. After closer examination in proper lighting my partner and I both noticed that one of his little paw pads was a little cracked and he could walk on it but gingerly. Its a weekend and we dont have much so I called his pet store to see what they would suggest doing as an at home remedy before taking him to the vet. They told me to put his little paw in warm salty water and then rub coconut oil on the burn so we have done that and already have noticed a difference that his paw looks much better so we will keep up with this but I was just wondering what to look out for if he develops an infection because then I will obviously take him to the vet. You can thankfully still touch his paw without him being too bothered it is just when he is putting pressure on it. He is still playful and still eating/drinking/using the bathroom! I just feel like a bad mom and worry/dont want him to die from touching a warm stove I would say his injury is a minor/barely first-degree ​burn. Thanks for your help!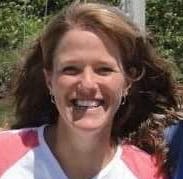 494
Recommendations
Thank you for your email. Poor little curious Shadow! Without examining him, I can't say for sure if he is okay, but if he continues to be bright and happy and uses his foot more every day, he should be okay. If you notice that he is holding it up, or that there is any kind of discharge, he should probably have a checkup with his veterinarian. I hope that he is okay, and maybe learns from this experience!
Add a comment to shadow's experience
Was this experience helpful?
Sallie
American Shorthair
5 Years
0 found helpful
I was recently diagnosed (2 days ago) with strep throat. I am worried that I may have transferred it to my cat or she gave it to me.... I am always cuddling and kissing her. (I'm not doing this now that I know I have Strep) She was sniffling, sneezing, making weird nasal noises, and sleeping a lot for several weeks. I thought she had a mild cold and the winter blues. However, she still eats (a lot), begs for treats, and is playful when she is awake. She stopped the sniffling and sneezing. She seems better now. I am very sick now. Could she have strep throat? Did she give it to me? How could I avoid transferring any illness back to her?

Sincerely,
Dawn (Worried Cat Mom)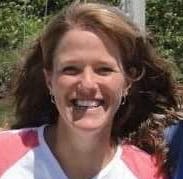 494
Recommendations
Thank you for your email. Throat infections, and Staph infections other than MRSA, are not typcally transmitted between cats and people. Staphylococcus is an opportune bacteria, and with a strong immune system, lives harmoiously within the systems of mammals. If she does not continue to do well, she should be seen by your veterinarian, but she sounds like she is feeling okay. i hope you both recover well.
Add a comment to Sallie's experience
Was this experience helpful?
Angel
Housecat
3 Years
0 found helpful
About 10 days ago my cat got between 2nd and 3rd degree thermal burns on her shoulder, side and lower abdomen. From a boiling pot of hot water fell on her or splashed on her after the pot fell from the stove while the cats were playing in the kitchen. After seeing what happened and tried to dry her off. She hissed at us and wouldnt let us near her without trying to bite or scratch us. So we LEFT HER ALONE. She avoided us for a week. 3 days ago we noticed open wounds on her body. We tried to treat her wounds with WITCH HAZEL and liquid bandage for cats. But now it looks like the wounds are infected. So i bought fishmox ( antibiotics for fish that can be uses for cats, dogs and humans ). How long do i have to give her the fishmox? Do i need to buy pet bandages and wound spray to clean the wound and cover the wound? Also very poor and can not afford a vet. Took another cat to the vet 3 years ago for another problem and used up the cat Medicaid for poor families. So im doing the best i can with what i have. Do you have any advice that would help me heal my cat at home.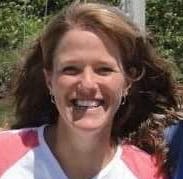 494
Recommendations
Thank you for contacting us about Angel. That sounds like a terrible accident, I'm glad that she is healing. IT would be best for her to see her vet, perhaps they have more cat Medicaid available to use, since it has been 3 years? Also, many vet clinics offer a 'free first exam', that you might be able to use. Please call in your area and see, as she really could use medical attention. In the meantime, it would probably best to leave the wounds open and keep them clean. I'm not sure of the strength of the fishmox - amoxicillin is a poor antibiotic for skin, generally, so I'm not sure if it will help, but if it does, I would give it until the wounds are closed, and healed. I hope that she is okay.
Add a comment to Angel's experience
Was this experience helpful?
Tux
Tuxedo
4 months
0 found helpful
My cats got neutered and one came back with these symptoms. Almost 2 weeks ago. He's getting back to normal but the other has the same problems now. Only worse. Can I just let it ride out or should they both see a doc?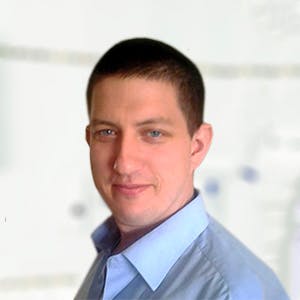 1993
Recommendations
If you have any concerns about your cats post surgery (even for simple procedures like neutering) it is always best to check in with your Veterinarian to be on the safe side. Otherwise keep a close eye on them to see what is happening and note any unusual signs you are seeing; but if in doubt take them in. Regards Dr Callum Turner DVM
Add a comment to Tux's experience
Was this experience helpful?