What are Botflies?
Cats are usually an accidental host that picks up the botfly larvae when exploring near rabbit or rodent dens. Cats that spend a great deal of time outdoors are at a greater risk, and infestation occurs most frequently in the summer. The larvae can be found most commonly under the skin, but can also make their way to the eyes, respiratory system, or central nervous systems where symptoms can become severe and result in death if not treated quickly.
Botflies are a species of non-biting flies found throughout most of North America. The species is especially active in the warmer months of late spring and summer, but can be found for a longer period in warmer climates. The botfly, or Cuterebra, life cycle involves a parasitic larval stage that requires a host animal, usually a rabbit or rodent. The adult fly lays its eggs on surfaces, like grasses and rocks, in and around the living areas of rabbits and rodents. The eggs or young larvae transition to the host animal by transferring onto its fur when it walks past. They then make their way into the host through an opening or orifice.
Symptoms of Botflies in Cats
Symptoms of the botfly larvae parasite can vary depending on the location of the larvae within the cat's body. Cutaneous or skin symptoms are the most common form, although the parasite can affect the central nervous system, respiratory system, and the eyes. Nervous system symptoms often begin with nasal discharge or sneezing as the larvae enter through these orifices. In certain situations, especially when the central nervous system is affected, the symptoms can be severe and even fatal.
General Symptoms:
Fever
Lethargy
Lack of appetite
Cutaneous or Skin Symptoms:
Lesion or draining sore
Lump under the skin or "warble"
Excessive grooming of specific site
Respiratory Symptoms:
Cough
Sneezing
Gagging
Nasal discharge
Trouble breathing
Ophthalmomyiasis or Eye Symptoms:
Lesions
Facial paralysis
Blindness
Nervous System Symptoms:
Abnormal behavior
Head pressing
Disorientation
Head tilt
Abnormal vocalization
Circling
Abnormal gait
Lack of reflexes
Seizures
Paralysis
Causes of Botflies in Cats
Exposure to botfly eggs or larvae usually occurs outdoors in areas where rodents or rabbits make their homes. Physical contact is required for the parasite to infest its host. Cats come into contact with the eggs or larvae in these areas, and it is transferred to their fur from grass, leaves, or other surfaces. It is possible for a cat to bring the larvae into the home, infesting other cats or companion animals. Symptoms are caused by the movement of the larvae within your pet's bodily systems and the effect it has on surrounding tissues as it begins to grow.
Diagnosis of Botflies in Cats
A physical examination is often sufficient for identifying cuterebrosis, in which case the parasite has reached the stage where it has settled under the skin. The veterinarian will locate the cyst or warble on your cat's skin and evaluate it for larval infection. Be prepared to discuss your pet's medical history and advise your veterinarian if the cat spends time outdoors. If the parasite is in the eye, it is also fairly simple to diagnose through observation. Testing may be necessary to confirm parasite is from the botfly and not another parasitic or bacterial infection. To test for Cuterebra larva, analysis of blood, urine, and discharged fluid is required. Identifying parasite-produced toxins in bodily fluids will help to confirm the diagnosis. Testing of cerebrospinal fluid may also be necessary, especially if neurological symptoms are present. Imaging technologies, like an MRI or CT scan, may also help veterinary staff to identify Cuterebra in the central nervous system.
Treatment of Botflies in Cats
Treatments will vary depending on your pet's symptoms, their severity, and the location of the parasite. Medical treatment is required, and is usually effective, especially if cuterebrosis is caught early. Do not attempt to treat your cat at home, even if the larvae or warble is visible. There is a high risk of rupturing the cyst or larvae and causing an infection or introducing toxins into your pet's bloodstream. When found near the skin, the prognosis after treatment is good. Larvae in the eyes or nervous system are more difficult to treat. Treatment options your veterinarian might use include:
Extraction: If the larvae have made their home under the skin, the veterinarian will extract it. This is not a surgical procedure, so your pet will not need to be put under. A local anesthetic is used to numb the area, and then an incision is made so the larvae can be removed. Your veterinarian will take care to remove the entire parasite intact to prevent complications associated with rupturing or leaving behind a portion of the larvae.
Surgery: If the larvae are not as easy to reach, a surgical procedure may be required to remove it. Surgery puts your pet at a higher risk of side effects than extraction does. Your pet will undergo anesthesia, will require intravenous fluids, and may need a longer recovery time.
Antiparasitic: This type of medication is used to kill parasites throughout your pet's body. It may be used in conjunction with extraction or surgical methods, but can also be used alone. It is often used to treat botfly parasites that are in the respiratory, nervous, and other systems where removal is not an option.
Corticosteroids: This type of medication is used to suppress immune reactions and aid in keeping inflammation under control. Corticosteroids treat symptoms in the respiratory and nervous system, are not effective for removing or destroying the parasite.
Antibiotics: This type of medication will be administered if an infection is present either at the larval site or in other parts of the body the parasite moved through. Antibiotics are only necessary if bacteria are present.
Recovery of Botflies in Cats
If the cuterebra larvae are successfully removed, the prognosis is generally good. The lesion or wound site where the larva was removed may take some time to heal. Monitor the area for signs of infection and make another appointment to have the wound checked if it seems to be swelling, draining pus, or spreading. Cats that experience eye infestations could lose sight in the affected eye. Your pet will still be able to lead a full life even after losing their vision. For cats suffering from nervous system symptoms, recovery may be less certain. Damage to the brain or other parts of the nervous system could be permanent or even fatal. Treatment should help, but your pet may not make a full recovery. Take care to support your pet during recovery and avoid stressors or making changes to their living environment.
Botflies Questions and Advice from Veterinary Professionals
Flouf
short hair
5 Years
0 found helpful
I discovered a wet area on my cats neck, I went to clean it and noticed a hole. I did some research and it seems he has a botfly in his neck. It's still quite a small hole, and there's a greenish liquid that seems to ooze out of the hole. I want to take him to a vet, but it's looking quite expensive and our budget is low, besides I'm not sure if it's still in there or not. His behavior is normal still, eats, runs, plays, so I'm wondering what the dangers are at waiting at this point? I did set up an exam for a week from now at an affordable clinic. Is there a danger in waiting that week?
Botfly removal should be covered in a standard 45 or so dollar pet fee. Please do not wait and take your pet to the vet. If they know you will pay them later, you can set up payment plans potentially. Any good kind genuine vet should be willing to do this
My cat has a lump on the side of his belly. And it was small, but now it's probably the size of a plum. I'm not sure if it's a tumor, are this botfly I'm hearing about he's been outside lately, didn't come home for like 2 days, and when I finally found him he looked very and skinny. Not sure what to do are what this could be, if you can please let me know. It's app
I had a kitten that was found on the side of the road with them in skin. Put cooking oil where the hole is so the worm can not breath and the will start popping their head out and grab them with tweezers.
Add a comment to Flouf's experience
Was this experience helpful?
Squeaker
American Short Hair
3 Years
0 found helpful
Has Symptoms
Pain when lump is touched
We noticed about a week ago there was a lump on my cat's side, just infront of her back hip joint, that was about the size of a plum. She had been very moody and adgitated, was suddenly unhappy being picked up, and showed clear signs of pain when you touched the area. Its was to bad That when I tried to feel of it she attacked me and I had to go to the ER. We could not find any visible wound or sore, but 2 days ago I went to look at it and the lump was gone and there was a half inch long cut. She seams to have gotten much better since then and now has no issues when I look at and feel the sore but I am still concerned. We are unable to afford taking her to the vet currently due to unusual financial circumstances(like having to go to the ER after she attcked me).
People if you notice something wrong with your pets take them to the veterinarian immediately!!! Dont waste time on an internet site when your babies could be in serious trouble!!
Add a comment to Squeaker's experience
Was this experience helpful?
Leo
mixed
11 Months
0 found helpful
My cat, Leo, has a large hole at the base of his tail. He's limping, and dislikes putting pressure on his hind legs. I've experienced this before in our other cat and it worked out fine, but I'm more worried now because the hole doesn't seem to be healing. In fact, it started bleeding today, and there looks to be more bubbles in and around the hole.
I'm terrified; I can't take him to the vet because we're poor and can barely pay for our own bills as it is. I don't know what to do.
Dear Leo's Owner,
I know that it is very scary, especially when you don't have the money to afford visits to the vet. However, most (if not all) rescue centers and even quite a few veterinarians will see your pets and prescribe medications or treatments for very low rates. There is someone in my town who got a cat botfly treatment for $20. The longer you wait, the problem will get worse and harder (and more expensive) to treat. Have your pets seen by a professional or rescue/clinic volunteer sooner rather than later.
Alot of vets have payment plans!! Make payments. Other than that there isn't anything you can do other than trying to find a some kind of service in your area like a rescue center or what not that would offer discounted care
Add a comment to Leo's experience
Was this experience helpful?
none
N/a
4 Months
0 found helpful
i am a bit worried about when these botfly larvae are going to come out. a stray mama cat, and a feral mama cat have had kittens each. out of the four older kittens my dad says that one has a botfly wound on it's neck. i don't know how long it has been there and don't know what to do since we don't have any money to be taking any of them to the vet. he says that it'll come out by itself but i don't know. i don't know if he knows anything about taking it out on his own or not since he's seen them mostly on the cows that he has worked around before. i don't know what to do since the cat is rubbing against the smaller kittens, and their nursing mother and starting to make them all reek. i don't know of any free pet clinics or places that it could go to either.
Add a comment to none's experience
Was this experience helpful?
Gizmo
tabby
7 Weeks
0 found helpful
We just brought home a stray kitten. She is about 7/8 weeks old. About two days ago, she began sneezing uncontrollably and now, she is stuffy, snotty, and her eyes seem very watery. Yesterday, I notice a green ball in her nose. I thought it was a little booger because we thought she had a cold. We've been running the humidifier for her to loosen up the stuff in her nose. However, today, I saw the green ball again. I successfully grabbed it with my fingernail. What I thought was just a booger in her snotty nose came out a WORM. It looked like a little green larva. After doing some research, it looks to be a botfly larva. I can't find any lumps on her body. I've checked her body, and she doesn't seem to have a lump (not that she's very but anyways so it would be easy to see). But should I be worried still? Even if I got the larvae?
Add a comment to Gizmo's experience
Was this experience helpful?
Flannel
domestic short hair
6 Months
0 found helpful
We trapped a 6 month old kitten and initially feared that the live trap injured him. His head was tilted nearly 90 degrees and he was turning in circles, stumbling. I noticed a wound on his neck and told the people at the spay-neuter clinic who confirmed that it was a wolf worm, they removed it and cleaned the kitten. It's a week later and his front legs (right in particular) seem weak. He still has difficulty standing and walking straight ( how on earth did he make it into a trap!?)
His range of motion in his neck is greatly improved in this week, he's socializing well, great appetite but I'm wondering how long we should expect to wait for his balance to improve before we just decide that 'this is as good as it's gonna get".
Add a comment to Flannel's experience
Was this experience helpful?
Shadow
Long hair black
3 Months
0 found helpful
Has Symptoms
Air in and around her organs
Medication Used
Pain meds from vet and carvamox drops
I rescued her and she had a light colored botfly sticking off of her nose. It plopped out with some Bacitracin. A couple days later she started puking so we rushed her to the vet to find out she had air pockets aroundheea abdomen, lungs, chest and they had to put a needle in her to release some of it. They sent me home with medicine. today is day one after vet but she isn't really getting any better. please help I love her so much and I don't want to lose her!
Add a comment to Shadow's experience
Was this experience helpful?
Pepper
Cat
10 Weeks
0 found helpful
I have a kitten I just rescued about 8-10 weeks. He was found yesterday with a botfly in his neck. He was brought to Animal Kind which is a cat place. They pulled the botfly larvae out and he actually grabbed it when they pulled it out and ate. We've brought him home today, after they gave him a dewormer, distemper shot, tested for feline leukemia & gave him 20cc of fluid. He's still dehydrated now, his gums are white, and he's not eating much. He just drank a little water. What should we do?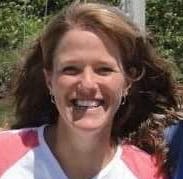 1611
Recommendations
It seems that Pepper needs a recheck with your veterinarian to follow up and see if he needs further treatment. I'm not sure if eating the larva or another cause is the reason for his illness, but if you are noticing that his gums are white and he isn't eating, he may need further care. I hope that he is okay.
Add a comment to Pepper's experience
Was this experience helpful?
Pepper
domestic medium hair
6 Weeks
0 found helpful
Has Symptoms
Hard, and warm around the hole
Very little, clear discharge if pressed
Very little, clear discharge
I have noticed a hole in my kittens jaw. I took hime to the vet today, she said it was a puncture wound. I went home. Later, after examining the hole I saw a small yellow larvae looking "thing", for a lack of better words. She, the vet, did prescribe antibiotics for another reason. Will this be enough to kill the worm?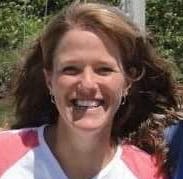 1611
Recommendations
The antibiotics will not be enough to kill that worm, and your veterinarian may not have seen that. It would be best to call them in the morning, let them know what you have seen, and let them guide you through treatment for that.
Add a comment to Pepper's experience
Was this experience helpful?
Koba
Unknown
4 Weeks
0 found helpful
We rescued a kitten, and realized 2 days later that a fight wound was infected with a botfly larva. After applying Neosporin over a two day period, the larva died and came out intact. The resulting wound did quite well with continued application of Neosporin. Today, the wound still looks like it is healing well, but it has started to leak a slightly yellow thin fluid. We are waiting for an appointment with the vet, but is there anything I should do in the interim, or can do? Thanks in advance.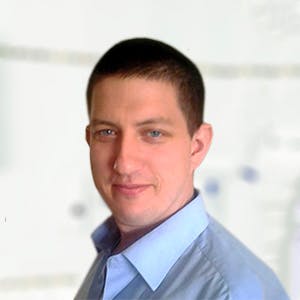 3320
Recommendations
It sounds like normal wound drainage to me as long as it is clear, not viscous with a slight yellow tinge; however it is important to visit your Veterinarian to confirm as I cannot give you complete assurance without examining the wound and Koba in general, but for now continue as you've been doing and prevent Koba from licking the wound. Regards Dr Callum Turner DVM
Add a comment to Koba's experience
Was this experience helpful?
Scarlett
Domestic shorthair
3 Years
0 found helpful
My 3 year old cat Scarlett was suspected of having bot fly larva in her throat. She was having respiratory issues, had a swollen trachea, coughing, lethargy, was vomiting and had a higher pitched meow than normal. She was treated with ivermectin four days ago and also given anti-inflammatory medication. She still coughs a few times a day and her meow is still high-pitched and weak. We also found a bot fly on her chin three days ago which we removed. She is eating and drinking like usual and has more energy than before. Would you suggest we take her back in to be re-evaluated, or does she seem like she is healing normally?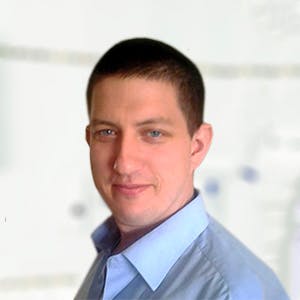 3320
Recommendations
Four days is still early in recovery, if you're seeing improvement I would just monitor for the time being but if there are no further improvements or a worsening of symptoms you should visit your Veterinarian again before the weekend to ensure everything is on track as I cannot say without examining Scarlett myself. Regards Dr Callum Turner DVM
Add a comment to Scarlett's experience
Was this experience helpful?
Tigger
American Shorthair
8 Weeks
0 found helpful
Has Symptoms
Lump on side of neck /black lesion
Took kitten to vet and he said he was almost certain she does have a botfly but he could not get it without using anesthesia as it was causing too much discomfort for him to be able to remove it without anesthesia. He wormed her and gave her first shot. Go back in 3 weeks for more vaccines. Is it safe to wait that long before removing the botfly larvae? It's on side of her neck.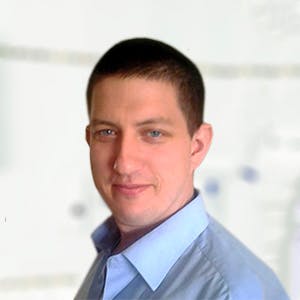 3320
Recommendations
Botfly larvae generally stay in the subdermal cavity for five to ten weeks, ideally they should be removed but it needs to be done under anaesthesia as any damage to the botfly larva may result in a severe reaction in the kitten so it is best to do it properly. Keep an eye on Tigger and follow any instructions from your Veterinarian. Regards Dr Callum Turner DVM
Add a comment to Tigger's experience
Was this experience helpful?
Brainy
DOMESTIC
2 Months
0 found helpful
Hi my mom rescued a kitten that someone threw out their window and was ill and I went by today and it has a long botfly in his neck. If I were to remove it myself how would I treat the wound? I don't want to leave it open for more or whatever else can get in there. Please and thank you. I am calling my vet tomorrow to see what he can do and cost. But I wanted to try this as well.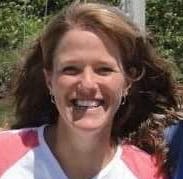 1611
Recommendations
It can be a little painful to try and remove a botfly, as the hole opening typically has to be opened up and the larvae extracted. The botfly larva is shockingly large. Brainy may or may not need antibiotics, depending on the condition of the wound. Hopefully your veterinarian can work with you on cost and treatment to get this taken care of for him. If the meantime, keep him in a safe place and keep the area around the hole clean.
Add a comment to Brainy's experience
Was this experience helpful?
Bell
Siamese
3 Months
0 found helpful
Has Symptoms
No appetite, sleeping all day.
How much does it usuay cost to remove botfly larvea?spot on getting bigger from this morning its red and black in the middle. How much does it cost to remove botflies?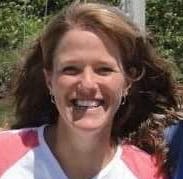 1611
Recommendations
The cost to remove a botfly larva depends on the degree of damage and disease that is happening. It may need anesthesia, which would make it a little more expensive. Since I cannot see Bell or know what is happening with her, it would be best to have her seen by a veterinarian, and they can give you a better idea as to what might be involved in helping her.
Add a comment to Bell's experience
Was this experience helpful?
NA
Shorthair
5 Weeks
0 found helpful
I foster bottle Kittens from the animal shelter by my house. They asked if I could foster 2 kittens- one recovering from a bit fly extraction. I don't mind caring for a wound, but I do not want my other cat to get botflys. If it was extracted and his sibling does not have it, is my cat in the clear for me to take them home? Or is there a possibility that my cat may get it still.
All I know is he has a wound from a botfly extraction and is now on antibiotics. They are both about 5 weeks old.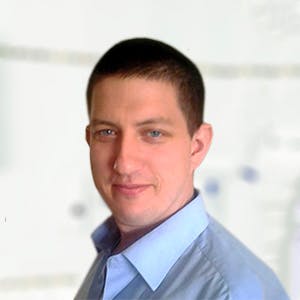 3320
Recommendations
If the botflies were treated, there should be no risk to the other cat; however you should just continue to treat the wound and not allow the other cat to lick the area. You should also make sure that all parasites (worms, mites and fleas) are treated for before bringing into the home. Regards Dr Callum Turner DVM
Add a comment to NA's experience
Was this experience helpful?
Boise, Blue, Huck
Pit Bull & Human (strange cat breeds, I know)
8 Years
0 found helpful
Hi ~
We are vacationing in Mexico & on Tuesday realized our dogs had bot fly infestations. I bathed them with medicinal shampoo until they could get to the vet. Well, the by next day my husband & I also were infested. Last night, our (human) doctor gave us Ivermectin & today all 3 dogs are getting ivermectin injections. My question is this: what now? Do we need to bug bomb our house? The yard? Rewash all the clothing, bedding, furniture...? I want to ensure that 1) we don't bring it home with us & 2) The next guests in this rental house do not become infected. Any help at all would be greatly appreciated as this has been, by far, the most disturbing thing to ever happen to us!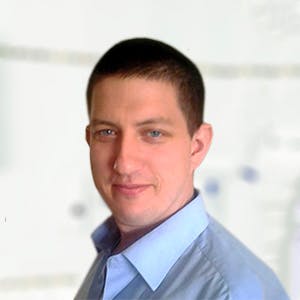 3320
Recommendations
Generally the female fly lays eggs on the host (human or animal - but may lay eggs anywhere in the environment), when the conditions are right the larvae emerge and start to burrow into the skin of the host; there may be eggs in the environment but general cleaning and good hygiene is generally enough to keep this at bay. Regards Dr Callum Turner DVM
Add a comment to Boise, Blue, Huck's experience
Was this experience helpful?
Cheeto & Tigger
Orange tabby
4 Years
2 found helpful
We have 2 four year old cats that we have raised to be indoor/outdoor cats. Unfortunately they have discovered the many rabbits in the next neighborhood over and have gotten warbles. They are already being treated but I have questions that our get can't really answer for some reason. Is there a parasitic or pesticide that we can give our pets to prevent the larvae from entering or surviving if they do? Also, what is the likelihood of them bringing larvae into our furniture and us humans getting them? We are starting to have hypochondria about it. Thank you.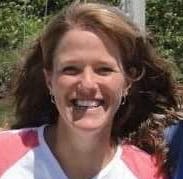 1611
Recommendations
The fly larvae have to find an open wound to enter, and there isn't any pesticides that you can use to prevent this infestation - you just have to make sure that the cats' skin is healthy and they are free of other parasites. The larvae are not laid on furniture, they are laid on open wounds. If you clean the furniture thoroughly, spray to get rid of the flies, and keep the area clean, the problem should not continue.
Add a comment to Cheeto & Tigger's experience
Was this experience helpful?
Jynx
Black
7 Months
1 found helpful
Bot fly was removed. The area is slightly puss and have been using peroxide to try to keep it clean.the larva is removed (fell out on its own) kitten is in no pain at all. Still eats and acts like its self.
Area is located on the lower stomach area. (Next to the penis area)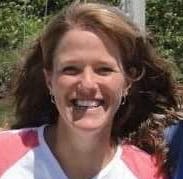 1611
Recommendations
Thank you for your email. If the wound on Jynx isn't improving, and is still producing pus material, he may need antibiotics to help the wound heal. Botfly larva can leave significant wounds, and he may need veterinary care to help it resolve. It it doesn't look like it is healing normally, it would be a good idea to have him seen by a veterinarian, as they can assess the area and see if medications might help. I hope that everything goes well for him.
Add a comment to Jynx's experience
Was this experience helpful?
Napoleon
Himalayan
4 Years
0 found helpful
Found my outdoor cat earlier today with a foul smelling tan liquid around neck. Cleaned around the area. Found a red mark on skin and a botfly breathing hole (which I recognized from having a cat years ago with a botfly infection). Poured liquid down the breathing hole to see if a worm was still there (which is what the vet last time told me to do when they couldn't remove it themselves without surgery). Haven't seen any signs of a worm rising or liquid being pushed back up. So with this information I believe there was a worm had burst from the warble outside (found signs of liquid and blood outside). My question is how much do I need to worry about possible toxins in the bloodstream? I have cut away hair around the wound, cleaned the area around wound, and sprayed him with anti-septic spray for cats. It is currently not producing any more pus. I know signs for infection and will be monitoring him. What signs should I look for possible blood toxin? Currently I am snowed in and cannot leave for a vet so want to do whatever is best in this situation.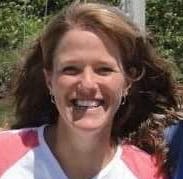 1611
Recommendations
Thank you for your email. While it would be best to have Napoleon seen by your veterinarian, if your cat remains bright and happy, eating and drinking normally, and comfortable, the botfly larva isn't an emergency, just quite esthetically unpleasing. As soon as you can get him in to your veterinarian, it would be a good idea to do so. I hope that everything goes well with him.
Hi, both of our cats are indoor/outdoor. We have had them for 4 years this way. Unfortunately they must have discovered an area where botflies are laying eggs, there are lots of rabbits in the next neighborhood over. They both have them now and we are in the process of getting them out. My question is, is there any paristic or pesticide we can give them to prevent botflies from entering them?
Add a comment to Napoleon's experience
Was this experience helpful?
Oscar
Orange tabby
6 Years
0 found helpful
Has Symptoms
Warbles, Raised opening with a larva
Raised opening with larva showing
What is the risk of re-infestation after the larvae are removed/killed? Do they lay eggs similar to fleas? Is there a chance of a different type of larval infestation other than bot flies? Is it possible for the cat not to suffer any adverse effects from 2 warbles? Can they end up going away on their own?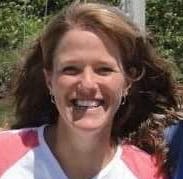 1611
Recommendations
Thank you for your email. I'm not sure of the details of your questions. Bot files typically lay their larva and hatch in an appropriate host, so if the flies are controlled, the larvae don't tend to be a problem, but the larvae are quite large, and if Oscar has been affected, he may need treatment for the wounds that they leave. If you are not sure, it would be best to see your veterinarian to make sure that he doesn't have a problem.
Add a comment to Oscar's experience
Was this experience helpful?
Toothless
Maine Coon
7 Years
-1 found helpful
Has Symptoms
Large firm squishy pus sac
His infection had opened up and drained but stayed open and bleeding. I cleaned and treated it with saline, it scabbed over, now it's infected twice as bad abd twice as big and down along his neck, before it was on top of his head. He seems miserable and my budget is tight. What do you recommend I do?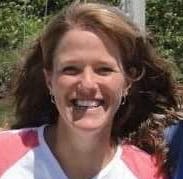 1611
Recommendations
Thank you for contacting us about Toothless. That sounds like a terrible infection. He will probably need antibiotics for it to get better. Without antibiotics, there is the risk of sepsis, organ failure, and death, if the infection keeps progressing - it would definitely be best for him to see a veterinarian. There are low cost clinics in different areas that you may be able to find, or some clinics offer a 'free first visit' that you might be able to take advantage of.
Add a comment to Toothless's experience
Was this experience helpful?