What is Ear Hematoma?
The visible outer area of the ear that is affected by a hematoma plays an important role in hearing function. It collects sound waves, concentrates them, and funnels into the middle and inner ear. While it is possible that an ear hematoma can resolve on its own, the condition causes significant discomfort and takes a minimum of several weeks to heal. If you notice that your cat is displaying possible symptoms, a prompt visit to the vet is warranted.
Ear hematoma, also called aural hematoma or auricular hematoma, is a common ear problem in cats. It is a painful condition that results when a blood vessel ruptures and blood and fluid fill the area between the skin and cartilage in the ear. A moderate to severe swelling of the ear can occur within minutes of rupture. If not treated promptly, the condition can result in permanent deformity.
Symptoms of Ear Hematoma in Cats
The primary symptom of ear hematoma is a swelling of the outer area of the ear. This can range from a slight bulge to an extreme swelling that resembles a balloon. The condition typically occurs on only one ear. The cat will likely display signs of pain, exhibit scratching and head shaking, and may tilt the head to one side.
Causes of Ear Hematoma in Cats
Ear hematomas are almost always preceded by another medical condition. The most common causes are:
Chronic ear infections
Ear mites
Chronic allergies
Immune disorder
Blood clotting disorders
Blunt trauma to skull
Deep wounds (most often resulting from fights with other cats)
Diagnosis of Ear Hematoma in Cats
Ear hematoma in cats is easy to diagnose with a physical examination. Discovering and properly treating the underlying cause is necessary to avoid recurrence.
Treatment of Ear Hematoma in Cats
It is recommended that you seek veterinary attention for ear hematomas as soon as possible. Small hematomas often grow in size, and the larger the hematoma, the longer it will take to heal. Treating the condition quickly will result in a better chance for full recovery.
The pain caused by an ear hematoma will likely subside in a few days. If left untreated the ear will eventually reabsorb the fluid, and the condition will resolve itself. However, this is not recommended. The affected area will continue to be swollen and scar tissue will develop, leaving behind an unsightly condition that is referred to as "cauliflower ear."
There are several treatment options available. Your veterinarian will decide which is right depending on the size of the hematoma, the length of time the ear has been affected, and his or her personal preference.
Surgery with Sutures
Surgery with sutures is the most common treatment for ear hematoma in cats. The cat is placed under anesthesia and a small cut is made to the underside of the ear. The fluid is allowed to drain out and multiple sutures are placed in the affected area. This not only treats the hematoma but also helps to prevent reoccurrence. The ear may or may not be bandaged after surgery. Stitches are removed in 2-3 weeks and as long as the underlying condition has been properly treated the animal has a good chance at full recovery.
Surgery Without Sutures
This method is very similar to the one above, with the exception of the use of sutures. After the ear has drained it is taped over a rolled bandage and left to heal. Owners will be required to be more vigilant with aftercare due to the fact that the wound has not been closed. This option is commonly used on show cats as there is less of a chance of ear deformity following treatment.
Non-Surgical Treatment
Your veterinarian may choose this option if the hematoma is very small. A needle is inserted into the affected area to remove the fluid and a drainage tube may be inserted. This method is less effective and leaves a greater chance that the hematoma will reoccur. It is usually only recommended for animals that can't tolerate general anesthesia.
Recovery of Ear Hematoma in Cats
Following surgery, cats will likely be provided with pain control medications. Tranquilizers may also be used to keep the animal calm. A cone-shaped Elizabethan collar, or "e-collar", may be placed over the head to avoid scratching or irritating the surgical site. This should be kept on until the wound is completely healed. Bandages must be kept clean and dry, and a trip to the vet may be necessary if the bandage gets wet or is otherwise damaged. Follow-up visits are needed to ensure that the condition is healing properly and that the underlying cause has been eliminated. Full recovery typically occurs in two to three weeks. If ear scratching or head shaking reoccurs, a return visit to the veterinarian will be necessary to address the underlying cause.
Ear Hematoma Questions and Advice from Veterinary Professionals
Boots
Tuxedo cat
About 6
1 found helpful
Has Symptoms
Itching, scratching, head shaking
Hello so my cat has a hematoma I am pretty sure and don't have the money for a $250 procedure to get him surgery to remove it. I want to make sure he's not in any pain or how much worse it could get because he seems uncomfortable with it. He is always messing with it and shaking his head and his ear is always down now. Are there other less expensive ways I can treat it?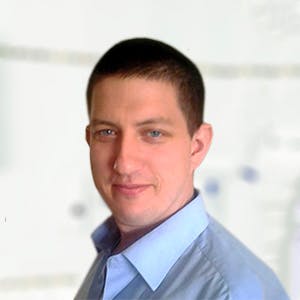 2466
Recommendations
Some ear hematomas may resolve on their own, but this can take weeks and is not comfortable for the cat during this time; also the weight of the ear will cause pawing and head shaking which may exasperate the condition. There are many 'at home' treatments touted online, but I don't have reliable evidence of their efficacy; if cost is an issue, you should try speaking with the charity clinics and nonprofits in your area for assistance. Regards Dr Callum Turner DVM
Add a comment to Boots's experience
Was this experience helpful?
Mickey
Short haired male ??
5 Years
1 found helpful
Has Symptoms
Extreme swelling of ear flap
I car for a feral cat who had an aural hematoma. He is 5 years old, friendly to a point, neutered. He has had many ticks in the Fall & often will be attacked by a local stray (unneutered). I want to get him to a vet but I have seen online that it is very expensive to treat. I don't have the money for a feral, although he is very dear to me! (I also have two house cats & several other ferals to care for.)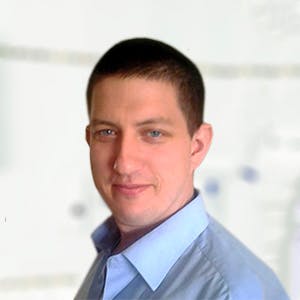 2466
Recommendations
I understand the costs of treating an ear haematoma may be expensive, especially for a feral cat; but unfortunately there isn't an at home treatment that can be performed as the swollen ear flap requires opening up, haematoma removed, any bleeding vessels cauterised and buttons or a splint sutured in place to prevent further swelling, afterwards everything needs to be removed at another date. This can be difficult to control in a feral cat as they may pull out, scratch or shake their head causing further problems. Regards Dr Callum Turner DVM
Add a comment to Mickey's experience
Was this experience helpful?
Jinx
Idk
2 Years
0 found helpful
My cat has had a Hematoma on her left ear before but I never took her in to do surgery. Now the right war is doing the same thing and I am afraid it will just get worse. I don't have money to get it fixed but is there any temporary solution or any home, little to no cost solution? Please? Is it a life or death situation?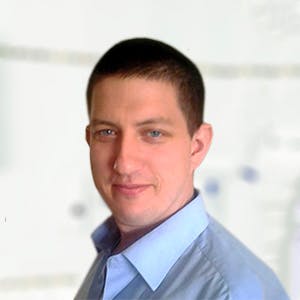 2466
Recommendations
This isn't a life or death situation but it does need to be treated, there are many forums online with various methods of treating this at home with most of them being irresponsible so please do not try. I understand that finances are tight, so I would suggest either visiting a charity clinic for assistance or reaching out to a nonprofit for help with the cost of veterinary care (see link below). Regards Dr Callum Turner DVM www.dogingtonpost.com/need-help-with-vet-bills-or-pet-food-there-are-resources-available/
Add a comment to Jinx's experience
Was this experience helpful?
Sookie
Calico
7 Years
0 found helpful
After doing some research that my baby girl probably has a hematoma in her ear.. I'm just worried because I can't afford to take her to the vet. It doesn't seem that bad. She isn't crying or hiding. She's eating fine and isn't scratching at it. A little head shaking but nothing too bad. Is there any way I can take care of this at home? I'm Phoenix AZ so if anyone has any suggestions on where to take her that would also be greatly appreciated. I love her and I just want to keep her healthy and happy it's not her fault I'm short on funds😢.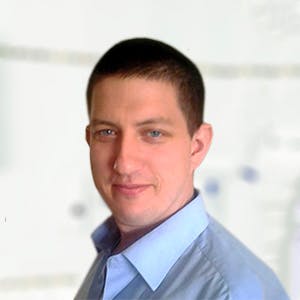 2466
Recommendations
Small small hematomas will breakdown and be reabsorbed by the body themselves especially if there is no pawing or head shaking, but you should get Sookie checked by a Veterinarian to be on the safe side. There are a few low cost clinics in the Phoenix, AZ area and I've added the details of a few below (note that they require appointments). Regards Dr Callum Turner DVM https://aawl.org/node/143 www.azhumane.org/veterinary-services/veterinary-clinics/
Add a comment to Sookie's experience
Was this experience helpful?
Toby
domestic short hair
5 Years
0 found helpful
Recently I noticed that my cat had a swollen ear. I looked it up and found out that it was probably a hematoma. We cleaned out some of the pus and stuff that we found in his ear. We know he has ear mites currently, so we think that is the cause of it. My family and I decided to wait a couple of days to see if it would go down by itself. Over the past two days, his ear has gotten more swollen and we noticed a scratch in the ear. Yesterday, whenever he moved his ear, it would just flop around. It isn't staying up like normal. We also noticed a bad smell coming from his ear. Today, he has been hiding away where we can't find him and is only coming out for food before hiding. We are really nervous because last time he did this he was close to dying. I would like to know if it is something we need to get looked at soon and how we should go about this.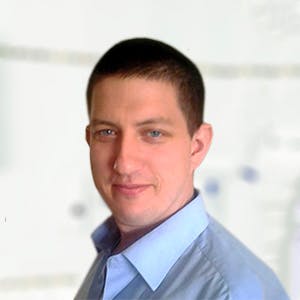 2466
Recommendations
If you are seeing pus, you should visit your Veterinarian as soon as possible; ear infections can cause a cat to paw at their ear(s) or rub their ear(s) against furniture which may cause a haematoma to form. This is something you should visit your Veterinarian about especially if Toby is hiding away as this may be a sign of him being in pain and isolating himself. Regards Dr Callum Turner DVM
Add a comment to Toby's experience
Was this experience helpful?
Solo
tabby
7 Years
0 found helpful
My cat has hematoma in the ear. The doctor gave him drops that kill ear mites. He is doing laser treatments on his ear. How long will it take for the swelling to go down on his ear. I never heard of it before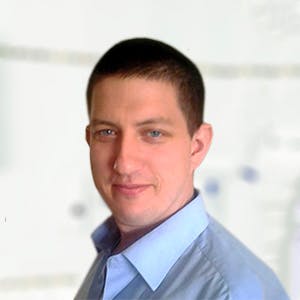 2466
Recommendations
Laser treatment is a relatively new offering in veterinary practices with manufacturers of the lasers funding courses for Veterinarian to complete as continuous professional development. The number of treatments and timeframe would vary depending on whether the ear was drained or your Veterinarian is waiting for the haematoma to be broken down by the body. Regards Dr Callum Turner DVM
Add a comment to Solo's experience
Was this experience helpful?
Sprite
British Shorthair
10 Years
0 found helpful
My cat had surgery with sutures for his hematoma 3 days ago. The wound has been sutured up and secured with plastic clips. He's been wearing a collar since but managed to get it off whilst we were upstairs sleeping last night and looks as though he's given it a good scratch. None of the sutures or clips look as though they've come loose but the ear is bloody and looks quite grazed. Do we need to take him straight back to the vets to get it checked and cleaned etc?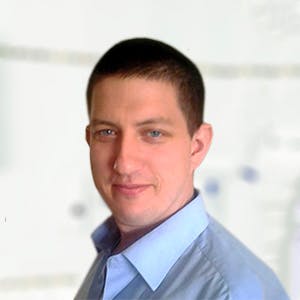 2466
Recommendations
If the sutures and clips haven't been affected, you can clean the blood off at home with a dilute antiseptic; however if you are not comfortable in doing so it would be best to visit your Veterinarian to have it cleaned up. Regards Dr Callum Turner DVM
Add a comment to Sprite's experience
Was this experience helpful?
Murick
Cat
12 Years
0 found helpful
Male cat is 12 years old and I found out yesterday after taking him to the emergency clinic that he has oral hematoma on one of his ears . They said I need to schedule the surgery with my vet but they're not open till Monday my question is can it get worse if I wait till Monday to schedule the appointment ? They gave me pain medication to give to my cat while we wait for the appointment with the vet . Should I be really worried since today it's only Saturday .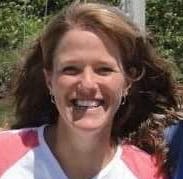 1043
Recommendations
Aural hematomas don't tend to be emergencies, and Monday should be fine to have him re-evaluated. The biggest part of waiting is that he may be painful, and the medications that they gave you will help with his comfort level until Monday.
Add a comment to Murick's experience
Was this experience helpful?
Stinker
tabby
17 Years
0 found helpful
My cat had an ear hematoma drained on Wednesday. Vet said it may be swollen for a day or two and then get better. On Friday I called and they gave him pain meds because he seems uncomfortable and said see how he does over the weekend. It just keeps getting worse. His head is tilted and he's crying.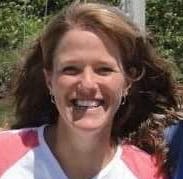 1043
Recommendations
Your veterinarian should have an after hours number to call in case of emergency, and post operative pain in a 17 year old cat qualifies as an emergency, especially if the medication that he is on doesn't seem to be helping. He may need something stronger, and your veterinarian should be able to provide that care for him. I hope that Stinker is okay.
Add a comment to Stinker's experience
Was this experience helpful?
Lilboy
tabby
7 Years
0 found helpful
So my cat had an aural hematoma and they drained it and put a guitar looking pic on it where the ear is sutured to it. He is wearing his e-cone and I have been giving him his antibiotics and his ear medicine but he is still shaking his head and trying to scratch his ear. I don't know what else to do for him. He seems miserable. He stays hidden in my son's room. He eats and drinks normal but the ear surgered on looks inflamed at the base. Is this normal? Is it just normal fluid build up from the hematoma and that is where it is sitting? He has an appointment in a week to remove the stitches but I just want to make sure I don't have to bring him in sooner.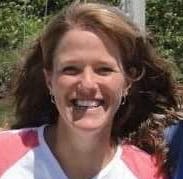 1043
Recommendations
Hematomas can be quite painful and irritating to cats. You didn't mention whether he was on any pain medication, and he may need to be - normally we do send home pain medication after a surgery. Since he does seem so uncomfortable, it might not be a bad idea to have him seen sooner than a week from now, to have the area rechecked and make sure that he doesn't need any other medications to be comfortable. I hope that all goes well for him.
Add a comment to Lilboy's experience
Was this experience helpful?
Stewie
domestic short hair
6 Years
1 found helpful
Has Symptoms
Hematoma , itching, bright red ears
Took my 6yo cat to the vet for a small hematoma in one ear. Other ear was normal. Vet said that he had ear mites. After getting my kitty home I noticed that his good ear was very red, bruised, and bleeding. Vet gave me revolution and an ecollar to treat him. Used the medicine and the ecollar but his ear is still itching like crazy and even with the ecollar on the small hematoma has gotten bigger and his ear that was fine is still red and bothering him. Something other than mites?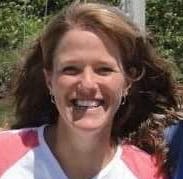 1043
Recommendations
Thank you for your email. That doesn't sound like a normal course for ear mites to take, and it is concerning that the hematoma is getting bigger. It would be a good idea to have Stewie seen again by your veterinarian for a recheck, as cats will often have infections in addition to mites, and he may need topical medication to give him some relief. I hope that all goes well for him.
Add a comment to Stewie's experience
Was this experience helpful?
Jenna
tabby
9 Years
0 found helpful
I took my 9 yo female tabbyto vet 6 days ago for tx of L ear hematoma, they discovered a gr ll-lll/Vl Ht M
and recommended she have an echo and cardiology eval. This is first time we're ever been told of this murmur and felt that the Dx test were overkill, the Vet recommended the more conservative tx of the hematoma, needle removal of fluid and otic drops to affected ear, within 2 days the hematoma was back I called the vet office and was told we could wait a few days to come back to vet office that it was not emergent. I called vets office 3 days later to request an appointment but they had nothing available for another 2 days. I will be bringing her to vet this evening. Should I insist they perform the surgical procedure with sutures and is it absolutely necessary to have echo n eval . That cost would be too high for me to handle. Can they perform surgery under just local.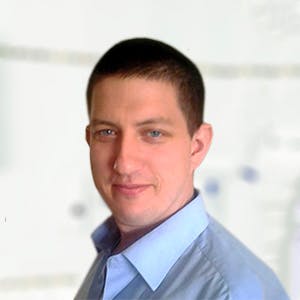 2466
Recommendations
I would not recommend performing ear haematoma surgery under local anaesthesia since animals don't like being touched and manipulated by Veterinarians at the best of times, never mind when your trying to drain a haematoma and place sutures etc… The decision to go ahead with the anaesthesia and surgery is at the discretion of the Veterinarian performing the surgery; if a Veterinarian isn't comfortable performing a surgery for any reason they won't do it. Since Jenna is nine years old, your Veterinarian is probably taking extra precautions to be on the safe side; however I cannot speak on their behalf, you should discuss with them their reasons. Regards Dr Callum Turner DVM
Add a comment to Jenna's experience
Was this experience helpful?
Mimi
Siamese
11 Years
0 found helpful
My cat got hurt ear hematoma removed she is a Siamese about 11 years old I called the vet and told her the ear was full of the mites they had drained and I was worried and make it infected and they told me it was fine as long as she took her antibiotic now on my cat won't eat look drink she tries to hide. Is it okay for her incisions to be full of the mites? I am also curious as to my cat sudden behavioral changes? Could it be that she is dying?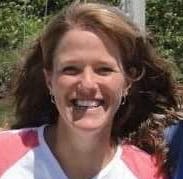 1043
Recommendations
Thank you for your email. Without examining Mimi, I can't say what those mites might be, but that does not sound normal. Her behavior and lack of appetite are concerning. It would be best to follow up with your veterinarian as soon as possible for a follow up recheck to see what is happening with her. I hope that she is okay.
Add a comment to Mimi's experience
Was this experience helpful?
Romeo
Cat
5 Years
0 found helpful
My 5 year old cat developed an ear hematoma & I brought him to the vet. They drained 6ml of blood from his ear and put him on a steroid regimen for 4 weeks. A week later, I brought him back and they drained another 6ml. I was told to just leave it alone and not drain it next time. The vet tech told me that the blood should reabsorb; however, a week after that it was really swollen and I didn't feel comfortable leaving it be, so I brought him in to have them check it again. A different vet saw him, drained 13ml of fluid & scheduled him for surgery in the morning. The damage to his ear was so bad, it took A LOT of sutures to stitch the inside & outside of the ear back together. He's still on the steroid regimen and I'm giving him some sort of liquid, oral pain meds for the first week after surgery. His follow up visit is scheduled in 3 weeks from surgery, when they hopefully will be able to remove the sutures and take off the cone around his head. My golden retriever had ear hemotomas, so I'm familiar with them. He had the surgery where they made an incision and stitched it open to drain & form scar tissue. It doesn't appear like this vet used the same method. Is this normal?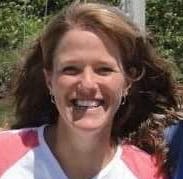 1043
Recommendations
Thank you for your email. Without seeing Romeo, I'm not able to comment on the surgery. Hematomas are unusual in cats, and if there isn't an underlying ear infection or inciting cause, it isn't uncommon to medically manage them and see if they resolve with medication. Different veterinarians have different techniques, in both surgery and medicine. From your description, it sounds like your veterinarian attempted medical management, then performed surgery when it looked like it wasn't working. If you have questions about the surgery, it might be best to follow up with either the veterinarian who saw him, or the office manager, if the clinic has one. Hopefully everything goes well with Romeo's healing process!
Add a comment to Romeo's experience
Was this experience helpful?
Mandy
tabby
15 Years
0 found helpful
We took our 15 year old female tabby to the vet for an ear hematoma. The vet said she had some infection in her ear and gave her a steroid injection to prevent scratching, but took no other action and said she would see her back in two weeks to treat the infection after the swelling subsided on its own. However, three days later, the swelling has increased, and a follow up call to the vet had us being told this was normal and to just continue to wait for it to subside. Should we seek treatment from another vet?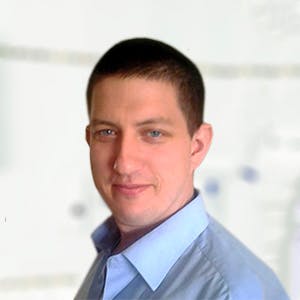 2466
Recommendations
Given Mandy's age, your Veterinarian may be attempting to treat this medically rather than surgically, if you stop the itching and treat the infection the haematoma normally breaks down and get reabsorbed by the body. If you have concerns or the ear is getting larger then it wouldn't hurt to get another opinion from another Veterinarian to be sure and ease your concerns. Regards Dr Callum Turner DVM
Your vet is probably wanting to stay away from lancing the ear due to the cats age. A 15 year old cat may not be able to female the anesthesia.
How is the cat now? And isnit healed right, sbdxegst gidbit take?
Out car has one sndvgge day after she lanced it is was swelling up again. I've been keeping the cut open eith a sterile exact-o blade. But it's been two weeks now snd it just keeps filling up.
Add a comment to Mandy's experience
Was this experience helpful?
Lucy
Black cat
5 Years
1 found helpful
Has Symptoms
Drags legs, loses balance
My sister's cat is 5 years old, and when she walks she loses balance practically drags her legs on the floor, her eyes go up and down as if she sees something that causes to twist her body and starts meowing. She ate very little earlier today but stopped eating the rest of the day and I've been giving her pedyalite because she hasn't been drinking water on her own. Went to the bathroom very little.
She has fever. I don't think it's an ear hematoma but I couldn't find the page to ask general questions regarding advice on other possible diseases or infections. Taking her to the vet early morning. Please help, thank you!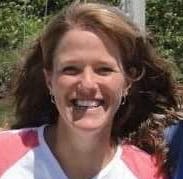 1043
Recommendations
Thank you for your question. I am glad that you are taking Lucy in to see her veterinarian, as she does sound like she needs medical attention. She is young, but may be having vestibular signs related to ear infections, seizures, or other systemic disease. I hope that she is okay.
Yes, the seizures haven't stopped, haven't slept anything and was wondering if there is anything I can give her in the meanwhile to calm her down. I'm waiting for the clinic to open. Thank you.
Add a comment to Lucy's experience
Was this experience helpful?
Kiki
tortishell
16 Years
0 found helpful
My cat was treated two days ago for a ear hematoma by my vet. Within 48 hours, the blood was filled back up again in the ear flap. The Vet suggested if it came back he could do the surgery to remove the blood. How many tries with removing blood via needle before surgery should be done. I'm concerned about the surgery because my cat is 16. I also concerned because he doesn't know what caused it. Even after surgery, could it come back?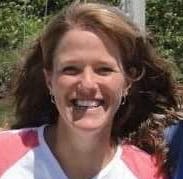 1043
Recommendations
Thank you for your question. Without examining Kiki, knowing where in her ear it is, or how big it is, I can't really comment on the hematoma. Each case is quite individual. Sometimes, draining a small hematoma will help, and it will resolve. Some need surgery to resolve. Typically if draining the hematoma doesn't fix it with one or two tries, it needs surgery, but each case is different. We often don't know what causes a hematoma, especially if there are no parasites present, it may be an immune condition. It would be a good idea to address your concerns with your veterinarian, as they know more about your cat's individual sitaution and possible outcomes. I hope that everthing works out okay for Kiki.
Add a comment to Kiki's experience
Was this experience helpful?
Tiger
Maine Coon
11 Years
1 found helpful
I have a male cat, around 11 years old. He had hematoma's in both ears, his left one was huge, and the right was smaller. He was shaking his head so much and he ended up getting really bad vertigo. I took him to the vet and wanted to get him surgery, but the vet suggested only draining it. So they drained it yesterday, and now today it looks like his left ear is filled back up. Can a hematoma fill back up after one day of being drained, or is it just puffy from being inflamed after the drainage?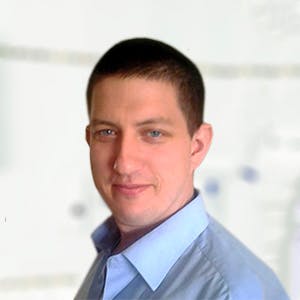 2466
Recommendations
Fluid can return within hours of being drained, sometimes an incision is required to allow the fluid to drain whilst the condition is healing; there are various approaches but you should speak with your Veterinarian about a more long term solution if the ear keeps filling up this fast as sometimes draining is a short term measure. Regards Dr Callum Turner DVM
Add a comment to Tiger's experience
Was this experience helpful?
Saber
Maine Coon Tabby Mix
18 Years
1 found helpful
Has Symptoms
Swollen Itchy Red Ear Discharge
What does an ear hematoma typically cost for a cat? The vet quoted $315. Is that normal? My indoor cat is 18 years old and the vet said he had no ear mites, but we have a 4 month kitten that might've bitten his ear and caused it to swell and get infected because there is a smelly discharge coming out from the outer side of the ear.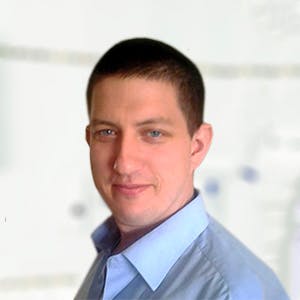 2466
Recommendations
A quotation of $315 is a very good price as ear hematomas may cost as much as three times that or more in some places; you should ask your Veterinarian what that includes and doesn't include. Prices vary with location, severity, level of aftercare and your Veterinarian. Regards Dr Callum Turner DVM
I was a bit worried at first because when I did my own research I read that it can't be more than $160. Plus, none of my cats have ever had surgery of any kind, so I just wanted to be sure. Thank you so much for your help!
Add a comment to Saber's experience
Was this experience helpful?
Pumba
domestic short hair
Between 10 and 13
0 found helpful
Hi, I have an older female cat. I noticed my cats ear starting to look funny, looked into it and there was a lot of brown
Searched ear mites and treated her for them. She didn't seem to get better, if anything it got worse.
There's blood now and a really foul smell.
I don't have a lot of money so I can't really afford a visit to the vet.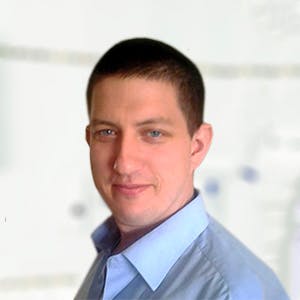 2466
Recommendations
Ear mites usually smell like coffee grounds which is a diagnostic indicator. It is possible that the cause isn't ear mites, other causes may be due to bacterial or fungal infection, wax accumulation due to irritation. Since there is the presence of blood with a foul smell, I recommend visiting your Veterinarian regardless of cost. It sounds like an infection, treatment with an ear cleaner and an antifungal antibiotic medication prescribed by your Veterinarian, possibly with a test to determine the type of bacteria or fungus present to best direct treatment. Regards Dr Callum Turner DVM
Add a comment to Pumba's experience
Was this experience helpful?