What is Essential Oils Allergy?
There is a long list of potentially toxic essential oils that should be avoided when you have a cat in your home. Some of these essential oils are used in food additives, cleaning products, insect repellents and shampoos. Use caution when using these products or simply avoid products that contain these essential oils. Cats are very sensitive to smells and they will avoid areas that contain these oils. If you notice your cat avoiding certain rooms or areas, look around for the possible cause and remove any candles or products that contain essential oils.
Some of the most common and toxic essential oils to cats include oregano, bay leaf, savory, cedar leaf, parsley, sage, hyssop, lavender, eucalyptus, Cyprus, mint, citronella, clove, caraway, ginger, chamomile, rosemary, pine, thyme, peppermint, lemon, tea tree oil, cinnamon bark oil, wintergreen and oils that contain phenols.
Essential oils can be dangerous to cats as they are absorbed into the bloodstream and then metabolized in your cat's liver because they do not have glucuronyl transferase, a liver enzyme. Most mammals have a natural detoxification mechanism called hepatic glucuronidation but cats do not have this. Whether ingested, inhaled or applied topically, cats are much more susceptible to essential oils than most other mammals.
Symptoms of Essential Oils Allergy in Cats
Your cat may not exhibit symptoms of essential oils allergies until the toxins begin to build up in their body. This can cause damage to their liver. If you suspect that your cat is suffering from essential oils allergies, contact your veterinarian for an appointment. Remove all candles, fragrances and other items that contain essential oils from your home. Symptoms include:
Dizziness
Lack of appetite
Vomiting
Incoordination or lack of balance
Difficulty breathing
Fragrance/scent on their coat, skin or breath
Drooling
Lethargy or weakness
Scratching at their mouth or face
Muscle tremors
Redness around the mouth or on the gums and tongue
Causes of Essential Oils Allergy in Cats
There are two reasons cats are allergic to essential oils. First, they have more delicate skin that is thinner than most mammals. This allows for quicker absorption into the bloodstream. Second, cats are unable to metabolize the compounds found in essential oils. This will lead to a toxic buildup within their bodies. This toxic buildup can lead to liver damage.
It is best to avoid using essential oils in your home and you should never put any product containing essential oils directly on your cat. Be sure to read labels carefully and avoid products such as shampoos and cleaning products that have these oils in them.
Diagnosis of Essential Oils Allergy in Cats
It is very important that your cat be diagnosed quickly when they are suffering from essential oils allergies. If you suspect your cat has come into contact with essential oils and is having an allergic reaction, contact your veterinarian for an emergency appointment.
Do not induce vomiting if you suspect your cat is having an allergic reaction, this can worsen their condition. If your cat is vomiting, collect a sample to take with you. Also, bring any products that you have used that may have caused the reaction.
Your veterinarian will do a full physical examination of your cat, paying close attention to the smell of their coat, skin and breath. A complete blood test and urinalysis may also be performed to try and determine the exact cause of your cat's illness.
Once the diagnosis of essential oils allergies is diagnosed in your cat, your veterinarian will begin quick and aggressive treatments to limit the damage done to their liver.
Treatment of Essential Oils Allergy in Cats
Your veterinarian will begin by treating any symptoms that have already developed from your cat's exposure to essential oils. Supportive care may also be given in the form of intravenous fluids and oxygen therapy. A feeding tube may be necessary if your cat has ingested essential oils and burned your cat's mouth or esophagus.
During treatments your veterinarian will do blood tests to see if the liver and/or kidneys have been affected. Anti-vomiting medications may also be used along with medications that will protect the stomach and liver. Antibiotics will be used to keep any bacterial infections from occurring. Pain medications may also be used to keep your cat calm and from suffering.
Recovery of Essential Oils Allergy in Cats
Recovery will depend on the essential oil that your cat has come into contact with and how quickly treatments can begin. Some essential oils are more toxic than others. Early detection and supportive care will give your cat their best chance of recovering from essential oils allergies.
Be sure to keep all essential oils out of the reach of your cat. Read labels of household products and avoid those that use essential oils. Do not use any shampoo, especially on your cat, which contains essential oils.
Essential Oils Allergy Questions and Advice from Veterinary Professionals
Crystal
Mixed breed
1 Year
0 found helpful
Daughter bought flea and tick drops for dogs thinking it would be safe for the cat. It contained clove, thyme, and cinnamon oils. She noticed the cat itching and immediately gave her a bath. I believe the cat ingested some of this, do Ineed take her to a vet? (No money)
Add a comment to Crystal's experience
Was this experience helpful?
Virgil
Domestic long hair
10 Years
0 found helpful
Fostered a young kitten temporarily, she came with fleas. Been fighting fleas since. Tried Nature+ without realizing essential oils and allergies with cats. Both vomited the day or two after. Washed both, one quit vomiting, the other still does occasionally. The one who is no longer vomiting is just over a year old male DSH. The one who has occasionally vomited since is 10+ years old DLH.
Add a comment to Virgil's experience
Was this experience helpful?
Alfy
Black and white
2 Months
0 found helpful
Has Symptoms
Pain, itchiness and swollen neck
Pain, itchiness and lump on its back
My cat had a allergic reaction to lemon grass oil when applied a drop on its neck thinking that the fleas would go away and it has a swollen skin back of its head, what must be done.
Add a comment to Alfy's experience
Was this experience helpful?
Aaron
Orange cat
8 Years
1 found helpful
My cat 8 years had lumps show up on his neck 2 months ago. Steroid didn't work- I tried frankinsense (young Living) diluted on his lumps and upper ear. He started going downhill very quickly became lethargic- not eating- super sick - took him to the vet she drained one of the salivary lumps and put on anti biotic. We had to put him down a few days ago because he would not eat . Please reassure me I didn't kill my cat because of frankincense use one time!?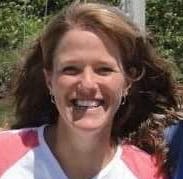 1611
Recommendations
Thank you for your email. Most of the problems with essntial oils and cats seem to be occurring because of low quality oils and the side effects associated with those. It is unlikely that your treatment caused his decline, and it was probably related to the disease behind the original problem. i'm very sorry for your loss, and hope that that puts your mind at ease,, a little.
Add a comment to Aaron's experience
Was this experience helpful?
Chuy
Cat
12 Years
0 found helpful
Hello, Thank you so much for this information. I was going to start experimentin with essential oils fir my headaches and my boyfriends skin allergies. If I mixed a few drops of sone if the ones listed above and we use it in a carrier oil or lotion would that affect our cat?
Thank you!
Add a comment to Chuy's experience
Was this experience helpful?
Lucky
angora
10 Months
1 found helpful
Has Symptoms
Rash, itchy, red, sometimes hot...
Medication Used
Prednisone/ Claritin 5mg q 2hrs
We've been dealing with what we think is a cat allergies since December of last year. our cat has a skin condition, it's very red and inflamed and spreads under her arms down her belly on her ears and a little on her nose mouth and hip. With our vet we've been trying to determine if it's a food allergy or an environmental allergy. We don't think it's a food allergy. But I can't say that I've been diffusing essential oil's the entire time. I've use lemongrass and peppermint and lavender, all of which I've read now are toxic to cats. Do you ever see is skin break out as an allergic reaction to the oil's?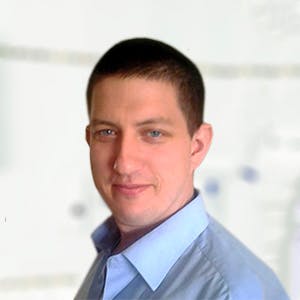 3320
Recommendations
Allergies to essential oils are a lot more common than people think and if they are diffused in the air they are inhaled as well as settling on the skin and fur; I would explore the possibility of an allergy to essential oils by removing the diffusers and not using them for a few months (it can take a while for symptoms to lessen in severity in these cases), if there is an improvement in symptoms you can try to use the diffuser again to see if they symptoms return. Regards Dr Callum Turner DVM
Add a comment to Lucky's experience
Was this experience helpful?
Sparky
Not sure. He was from a stray cats litter.
4 Years
0 found helpful
For the past year or so I have been consistently diffusing EO's in the kitchen. Very closely to where my cat eats. I had no idea this was dangerous. I diffuser lots of citrus. Peppermint. Cloves. All bad for cats. Right around the same time, now that I'm thinking back... he started having a vomiting issue. He will eat and vomit up his food minutes later. Happened often enough that he lost over a pound in a year. His "normal weight" was about 14.5lbs. No other symptoms that we noticed. The last several months he has been treated for inflammatory bowel disease. He did have diahrea for a couple months and there was some blood recently. He was put on metronidazole and that has since cleared up. Bloodwork is normal. He recently went for an ultrasound to rule out any masses. No masses were found but they did notice that the lining of his stomach was thicker than normal. They are switching him to a prescription diet to rule out a food allergy. He has been on prednisolone since beginning of treatment. Every time we try to wean him off of it, the vomiting begins again. I do not use EO's anymore. I'm wondering could this all be caused from me diffusing?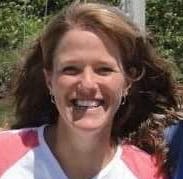 1611
Recommendations
Thank you for your email. Diffusers don't tend to cause GI issues in cats, but can cause respiratory problems. It seems that your veterinarian is doing a very thorough job coming up with a treatment for Sparky, and it would be best to continue with his current therapy.
Add a comment to Sparky's experience
Was this experience helpful?
Justice
Siamese
6 Months
1 found helpful
My cat was exposed to diffuser in room for about two hours and a day later has rodent ulcer on lower lip. Could it be from the essential oils? How would I treat it?
Thank you.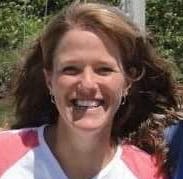 1611
Recommendations
Thank you for your email. I'm not sure which oil you were using in the diffuser, as some are more toxic to cats than others. Unless Justice actually came into contact with the oil, it is unlikely that it caused the rodent ulcer, as the oils tend to cause respiratory issues due to inhaled oil droplets more that immune conditions. Diffused oils and cats are not always a good combination, however, and it would be best to research which oils are safe for them to be around. As far as the swelling on Justice's lip, it would be best to have her seen by your veterinarian to determine whether the lip swelling needs treatment, and what it might be caused by. I hope that all goes well for her. https://wagwalking.com/cat/condition/essential-oils-allergy
Add a comment to Justice's experience
Was this experience helpful?
Toby
Unknown
12 Years
0 found helpful
12 y/o, 17 lb, white and carmel color cat exposed to essential oils times one month. Is there any treatment at home I can do to help without taking to vet (no money)? The most often used was lavender and frankensense x 30 min at night in small diffuser. Less often used was oregano, peppermint, lemon and tea tree oil in larger diffuser.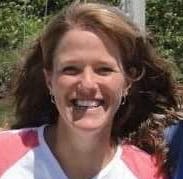 1611
Recommendations
Thank you for your email. Unfortunately, without knowing what might be going on with Toby, I cant recommend any home remedies for him. He may be showing signs of exposure to essential oils, as cats are quite sensitive to them and they can develop significant lung disease, but he may be showing signs of a systemic disease. Your veterinarian will be able to examine him, suggest any tests that might be necessary, and come up with a treatment plan for him. I hope that he does well.
Add a comment to Toby's experience
Was this experience helpful?