What is Liver Disease?
Since the symptoms of liver disease are not specific, owners may have difficulty recognizing a potential problem. Any cat who has stopped eating for two to three days or is exhibiting other concerning symptoms should be seen by a veterinarian immediately. Liver disease is serious and can be life-threatening. Early diagnosis and treatment are critical to the likelihood of recovery.
The liver is responsible for many important functions including filtering toxic substances from the blood, digesting nutrients, and storing vitamins and minerals. Its many functions make the liver susceptible to damage, while its ability to regenerate decreases the likelihood that damage will be permanent. Cats with liver disease may experience a neurological syndrome known as hepatic encephalopathy which is indicated by behaviors such as aimless wandering, circling, and head pressing. Loss of appetite and extreme weight loss are also potential signs of the condition.
Symptoms of Liver Disease in Cats
Symptoms of liver disease will depend on the underlying cause. Affected cats may experience one or more of the following:
Decreased appetite
Weight loss
Jaundice
Pale gums
Excessive thirst
Vomiting
Stomach ulcers
Diarrhea
Excessive urination
Dark-colored urine
Excessive drooling
Muscle Wasting
Distended abdomen
Buildup of abdominal fluid
Gastrointestinal bleeding
Changes in liver size
Behavior changes
Lethargy
Depression
Collapse
Types
Common types of liver diseases include:
Hepatic lipidosis
Cholangiohepatitis (acute or chronic)
Lymphocytic Portal Hepatitis
Causes of Liver Disease in Cats
Hepatic Lipidosis
Hepatic lipidosis, or "fatty liver disease", is the most common severe liver disease found it cats. It is more likely to occur middle-aged cats and those that are extremely overweight. The condition is connected to malnutrition which may be caused by any of the following factors:
Lack of protein or inability to process protein
Prolonged Anorexia
Stress
Hormonal disturbances
Changes in Diet
Kidney Disease
Diabetes
Pancreatitis
Cancer
Cholangiohepatitis
Cholangiohepatitis has been linked to the following conditions:
Bacterial, fungal, or protozoal infection
Feline infectious peritonitis
Feline leukemia
Toxoplasmosis
Liver flukes
Lymphocytic Portal Hepatitis
Lymphocytic portal hepatitis is thought to be related to an immune or thyroid disorder, though no specific cause has been definitively determined.
Diagnosis of Liver Disease in Cats
The treating veterinarian will begin by reviewing the cat's medical records and discussing with owners the severity and onset of symptoms. The vet should also be made aware of any preceding events that may have brought about the condition. A standard set of lab tests will be ordered including complete blood count (CBC), biochemistry profile, electrolyte panel, and urinalysis. X-rays or ultrasound may be ordered and a liver biopsy or needle aspiration will be needed to make a definitive diagnosis.
Treatment of Liver Disease in Cats
Treatment recommendations will depend on the underlying cause of the liver disease and the severity of symptoms.
Stabilization
If the cat is suffering from advanced disease or displaying acute symptoms, intensive in-patient care and treatment will likely be necessary to stabilize it before other treatment methods are considered. Electrolytes imbalances will need to be addressed promptly. The cat is likely to receive fluid therapy and supplements of B-complex vitamins, thiamine, and cobalamin. Abdominal swelling will likely be treated with a needle aspiration or prescribed diuretic.
Nutritional Support
If the cat is malnourished, the vet may prescribe an appetite stimulant. It is often more likely that the cat will require food to be administered through a syringe or feeding tube. This many need to continue for as long as several weeks until the cat is able to consume sufficient calories on its own.
Prescription Drugs
Depending on the underlying cause, the veterinarian may prescribe antibiotics and/or corticosteroids to address any underlying infection and reduce inflammation. In the case of lymphocytic portal hepatitis, immunosuppressant drugs may also be recommended.
Dietary Changes
Once the cat has been released from the hospital, the focus will be on minimizing stress on the liver by reducing the amount of fats, proteins, carbohydrates, and drugs that must be processed. This can be accomplished in part by feeding a high-quality diet that is high in protein, calorie-dense, easy to swallow, easily digested, and low in sodium. The cat will need to frequently be fed small meals to minimize stress on the system. Ongoing dietary supplements may also be prescribed.
Recovery of Liver Disease in Cats
If an affected cat is able to survive the first few days of treatment, prognosis is generally good and recovery can be expected within three to six weeks. It is important that veterinary recommendations are followed and that dietary restrictions are adhered to closely. Follow-up visits will be necessary to ensure proper recovery.
Efforts should be made to ensure that the cat is not stressed, and it should be given a quiet place to rest and recover away from children and other animals. Owners will need to keep a close eye on the cat's weight, hydration, and overall health and inform the veterinarian promptly of any changes.
Liver Disease Questions and Advice from Veterinary Professionals
Mama
Noreigon forest cat
1 Week
0 found helpful
Has Symptoms
Walking funny - hard time also jump
Hello ,

My cat was exposed to a toxic mold environment, I've recently removed us from this environment and took my cat to the vet for care and her liver numbers were double what they should be. She has been doing well, eating and drinking good and she's on a good diet . This morning she had a seizure. Is it time to let her go before she has more seizures and she suffers? She is almost 16years old. :(....
Add a comment to Mama's experience
Was this experience helpful?
Joyful Sound
muted calico
10 Years
1 found helpful
My cat (10 years old) became a little bit less meowing and wanted to sit and cuddle more. (Thought it was just getting cold outside etc.). She started vomiting every time she ate but I thought it was new food. I noticed she hadn't eaten but had to go out of town. Friend did not notice if she ate or not. I presume she did not eat while I was gone for 4 days. Monday I took her to the vet. Liver billirubin and ALT were very high but all other enzymes and white blood count normal. A few enzymes were a bit high. After two days on fluids and vitamins and force feeding at vet I brought her home. I force fed her Wed, Thurs, and took her back Friday to check levels. Said her billirubin and ALT had skyrocketed but other levels had come down. Saturday she didn't really want to be fed. Seemed weaker. Took her to LSU vet school and they put her on IV. Then called that her blood pressure was only 60 and they could not get it up. Said she was not going to last. Gave her a strong blood pressure med to try and get it up but didn't work. Now they are saying its time to put her down because with a low bP there is now other organ damage. They have not tried to feed her because she is in pretty bad shape. I can't understand my vet saying the white blood count was fine and at LSU they said it was through the roof. I have told them that I cannot do that right now and to continue antibiotics and see if that may bring her bp up but they are saying even if it went up a low BP for that long means other parts of her are damaged. When I went in the room to see her she knew me and my voice and seemed to perk up. I am beside myself in tears. I don't know what to do. They keep pressuring me to put her down.
Hi, i am sorry to hear that. My cat just room in animal hospital. His RBC and PLT are too low and others are too high. Hope my cat can survive from liver disease 😿
Add a comment to Joyful Sound's experience
Was this experience helpful?
Ying
Domestic shorthair
15 Years
3 found helpful
Has Symptoms
Weight Loss. Sickness. Jaundice
My cat was given 3 weeks to live in 2011. He was around 6 to 7 years old. Lost all his body weight and muscles. I was preparing to lose him. He had anorexia due to stress of a stray cat. Which caused which either was cholangeol hepatitis or hepatic lipidosis. Whatever its was was killing him. He stopped eating. Was being sick non stop, eventually got jaundice. Vets were filling him full of steroids which I wasnt happy about as it is very toxic. I started tube feeding hills a/d high protein food. Started him on denamarin supplement. Stopped the steroids. Started giving him dandelion tincture to help remove toxins that was in him. I was force feeding him with a syringe 30cc of hills a/d every 2 hours without fail. To get his liver to start using food properly. The milk thistle denamarin supplement saved my cats life. From total liver failure and kidneys heading the same way, a month of denamarin and the high protein food. He started putting on weight, eating on his own and also stopped vomiting. His liver completely regenerated thanks to the milk thistle denamarin. Hes still alive today almost 2020. I recommend denamarin to any cat with liver issues. I cant recommend it enough. It saved my boys life. He had 3weeks left to live according to vet in 2011. He is still going strong today
What is the dosage of milk thistle and dandelion tincture?
How much milk thistle did you give everyday?
We are close to this situation. Vet just put my cat on Denamarin. Now after reading this I am pushing foods in syringe even more. Also using Green Magma barley greens. Thank you!
Would like to know the dosages you gave your cat.
Add a comment to Ying's experience
Was this experience helpful?
Mango
long hair, domestic
8 Years
2 found helpful
Our male cat Mango is 8 years old and his liver values have been elevated since April, 2018. He did not have any symptoms except that he had what I would call a seizure/collapse. He was playing with his brother and collapsed and defecated and took a minute or two to get up and was a out of it for 15 or so minutes. He has had 5-6 of these episodes since Sept. 2017 with the worst being in August, 2018 where all paws sprawled out and he looked like he was paralyzed for a few minutes, defecated and then got up and was kind of out of it for 15 min. or so. We have had bloodwork done on him 7 times from April, 2018 until Feb. 2019. His alt has ranged from 370-585, his alp has ranged from 120-192, cholesterol from 275-430, and bilirubin from 1.00 to 2.3 (1.00 value was in Dec, 2018 and 2.3 value was Feb 12, 2019) very worried about this increase. T4 was negative, bile acids negative and toxoplasmois titers negative. Abdominal ultrasound performed in November, 2018 and the liver was normal. There were several small mesenteric lymph nodes of abnormal rounded shape identified. We gave him enrofloxacin in July, 2018 with no real value changes. We began denosyl in July, 2018. When we took him to GI specialist in December, 2018 he said a liver biospy needs to be done to pinpoint type of liver disease. While examining him he noted heart mumur and suggested we see a cardiologist. We saw cardiologist in late December and was told Mango has moderate to severe LV concentri hypertrophy, thickened papillary muscles in left ventricle after a echocardiogram and severe dynamic LVOT obstruction with PVF over 5 m/s. His heart rate was 192 bpm. We began giving him 1/4 tabs of Atenolol on 1/1/2019. Our vet checked his heart rate yesterday and said it was around 160 so we began 1/2 tabs yesterday.

We don't want to put him through a liver biopsy and then only thing our vet has suggested to do different is feed him royal canine gastrointestinal HE food and retest his blood in 2 months. Since we have not changed anything (except food) I don't believe the results will be any different. Can you suggest any other medication that would bring his liver values down? Also he has a great appetite, but has lost weight. Nov. 2018 weight was 13.63 lbs. and Feb. 12 2019 weight was 11.25 lbs.
My cat has the same symptoms. What did you ever find out?

Lynn
Add a comment to Mango's experience
Was this experience helpful?
Sand
Feral
1 Year
0 found helpful
My cat has just been diagnosed w liver disease. Ultrasound showed changes to her liver. She has elevated liver enzymes. Doc has put her on SAMe, Amoxyclav, Ursofalk and deworming (every 10 days). A biopsy is not recommended at the moment because she's nursing.

I would like to know what are my options if the antibiotics doesn't work in two weeks as her kitten is only 12days old.

She is also jaundiced. Increased thirst. Eating normal, good appetite.


I'm located in Singapore, SEA.
Add a comment to Sand's experience
Was this experience helpful?
RatCat
American Shorthair
12 Years
2 found helpful
I was out of town for two weeks and when I returned I was shocked to see the state of solid white, deaf cat, RatCat. He had lost so much weight that I could feel his bones. He refused to eat or drink. I gave him water through an eye dropper and tuna on a plate, but he would only drink the juices. When I noticed the yellowing around his eyes and ears I took him to the vet ASAP. They said he had a liver disease and would have to stay a minimum of three days. When I returned home they called and said that he was worse than they had thought and that his blood was not clotting and that he had had a seizure. I have been by my phone throughout the night and have not had a call from the 24 hour service, so I assume that is good news. I am going to visit him at 10 a.m. this morning. What can I expect? Also, I have read that separation anxiety can cause this condition. Is that possible?
Hi there, I am going through the same. My cat has been at vets now 4 days and she has liver damage caused by not eating, her brother died 5 weeks ago and I can only link it to that. Slowly she's stopped eating and we've not noticed until it's too late. Hoping she can come home on Tuesday with a feeding tube. Good luck with your kitty, I know how stressful it is!
you could tell me e cat food for cat disease e liver disease, you could tell me cat food with cat disease with liver disease.
Hi I'm going through the same as you. How is your cat now, does ratcat get better?
Kathryn, what happened with your kitty? I am going through the same now.
Add a comment to RatCat's experience
Was this experience helpful?
Catch Catch
mixed
7 Years
2 found helpful
Medication Used
Buprenorphine 0.2 mg/ml 2x a day
Laxatone 1/2 teaspoon every 2 days
.60 shot Convenia 80 mg/ml
Our cat was acting perfectly fine and normal up until this morning, slightly overweight but not exhibiting any signs of pain, discomfort and socializing as normal. This morning upon waking up for work she was meowing as if in pain, hunched both rear and front shoulders and didn't want to be moved or picked up. Upon examination she had a bloody rectum but there was no stool or blood in the litter, a swelling in here lower right (when looking from the front) side and wanted to use the litter but was unable to pass any stool. As the day progressed she is mobile but in pain, urinates in the litter but no stool and eats (But threw up later in the day afterwards). Taking her to the Vet a blood test was done that shows low WBC (4.65) MCHC (29.5), PLT (286) and high HCT (46.52) GLU (185) and very high ALT (376) all other results normal. She still hasn't passed any stool but was given an Enema at the VET and prescribed the listed medications. Any suggestions for care or possible causes? Vet suspects a liver issue by the ALT levels but confused everything else is near normal.
Add a comment to Catch Catch's experience
Was this experience helpful?
Pumpkin
Cat
12 Years
2 found helpful
I adopted my late mother's obese now 12 year old cat. She lives with five other cats so I did not notice that she was not eating until she had lost a little over two pounds. She had been a 17 lb cat. When I took her to the vet she appeared to have an upper respiratory infection so she was given antibiotics and she began eating within a day of starting the antibiotics but then after about a week I noticed she wasn't eating again and took her back to the vet. She had lost another pound. The vet ran as CBC and detected her liver enzymes we're out of whack and did an ultrasound on her liver today. He is telling me that her liver is extremely large and has absorbed a significant amount of fat. He does not feel that she can recover from this episode of hepatic lipidosis. From what I'm reading here there is normally a good prognosis for recovery if force-fed so I'm confused as to why my vet wouldn't have recommended that. Can a cat's liver be just so far gone that treatment is unlikely to be successful?
RatCat's owner, what answer were you given about whether your cat's liver condition was too far gone?
Pumpkin's owner, my question was for you. Did you receive an answer on whether your cat's liver condition was too far gone?
Add a comment to Pumpkin's experience
Was this experience helpful?
Possum
domestic short hair
10 Years
0 found helpful
Has Symptoms
Lethargy Not eating yellowed skin
I have a cat who I foster. From day one that I started fostering her I knew something was wrong. Several months later ( why it took so long to diagnose is beyond me). Now she has been diagnosed with fatty liver disease. After reading all of this information about Fatty Liver I am very upset that the vet isn't treating this aggressively. Possum is not eating, I am syringe feeding her. Wouldn't considering her condition a tube feeding be better? Also she has to get fluids every other day. She is on Science Diet RX Urgent Care a/d. but will not eat on her own. She is declining rapidly. Shouldn't she be on Some medications, steroids, antibiotics? She seldom has bowl movements, maybe she's not getting enough foods. Her skin in yellowed and she has been tested for liver failure. I don't have to test results back yet but what can we do if she has liver failure. please I am at a loss for what to do should I be getting a second opinion at this point. Are they treating her aggressively enough? I'm at a loss. Please help!!
Hi I'm just wondering how everything went? I'm currently syringe feeding my cat with the same science diet food and fluids (sometimes he drinks on his own others not so I administer) did your kitty survive ?? Did syringe feeding work??
Add a comment to Possum's experience
Was this experience helpful?
Hyung Sik
Siamese
2 Years
3 found helpful
My cat died last week ago. We went to the vet to test for his blood chemistry. The vet sent me a message that the results were high values in SGPT and creatinine. Those enzymes are from liver and kidney respectively. after we go back home from vet with his dextrose, he suddenly got irritated as I was fixing the dextrose. He was like gasping for air at that time and then 5 seconds later, he stopped breathing. 😭
His mom cat died also and I suspect also of liver disease because she died while his body is in yellowish coloration.
I wish I had obtained your information after my precious kitten was injured. If I had she wouldn't have continued to slowly deteriorate and die from complications that began with liver damage. She had many of the symptoms listed and her immune system was not able to fight off contacting cat ringworm, Even With Treatment. she was the moat animated, loving, smart long haired tuxedo kitten. Her death has left a hole in my family's hearts!
Add a comment to Hyung Sik's experience
Was this experience helpful?
Coley
tabby
11 Years
1 found helpful
Has Symptoms
Initial weight loss; appetite good
Coley had lost weight after changing kibble blend/flavor of same brand. When I noticed significant weight loss, I took him in for Testing: blood panel & X-ray. Results showed slightly enlarged liver. Ultrasound & liver biopsy a few days later revealed Fatty Liver Syndrome, Hepatic Lipidosis with unknown underlying cause. Coley was jaundiced, but still eating & drinking at this point. The Vet explained in detail the disease & assured me that it was treatable. At the 2 week mark, Coley had withdrawn to the closet & I was bringing wet food & litter box to him. He wasn't eating enough, so I took him back & emphasized that he needed treatment, not more tests. Was given oral antibiotics. After 2 doses, I took him back stating he wouldn't eat for me, had dark yellow urine & dark, loose stool; was given an antibiotic injection, anti-nausea & appetite stimulant and told if he didn't improve in 24 hours to take him to a referred specialist. No improvement, so I got the referral & took him that next day to emergency care where he was admitted in critical condition: partial liver failure. Aggressive treatment of fluids via nasal feeding tube, pain & liver meds to stabilize him for E-tube procedure under anesthesia the next day. Kidneys became injured. Blood pressure dropped. Gave him BP meds via catheter and BP went up to low 60's. An hour later, it dropped to 48 again and after hearing him cry or "vocalizing" in my arms, I drew the line & had them give him a sedative, take off the collar, disconnect the lines & bring him to me to be put to sleep privately. I'm writing because I feel tremendous guilt that I could've saved his life if I had asked for the referral 10 days earlier. The Vets did not tell me this was a deadly disease regardless of the underlying cause if not treated immediately by specialists and here's the number. I feel that if I had taken him to emergency care even at the 2 week mark before his status was critical that he would have his E-tube and a good chance at a long recovery. He died 28 hours after hospitalization in a total of 3 weeks time. I am struggling with feeling I failed my pet not providing the appropriate care that he needed, and he died unnecesarily. The Vets did not direct me to act & waste no time. How could I not know to take him into emergency sooner?? What medical timeline of this disease would be reasonable given the tests results? The Specialists suspected GI bleeding due to the tarry stool suggesting some disease of the GI tract. May 24th-June 14th and he was gone.
Hello. I am just a random internet stranger, but I hope I bring you some relief. You are a great pet owner. Coley was lucky to have you. The doctors led you astray. I encourage you to work through your guilt. It's been a week, I hope you feel better. Don't be upset. You did all the right things. Sometimes sad things happen, but it wasn't your fault.

I hope you find peace, you wonderful person!
I have just experienced a very similar journey with my cat Lola. I too was led to believe that this was treatable. Lola was given subcutaneous fluids in hospital, a shot of antibiotics, and sent home with treatment plan. Prednisone, anti nausea meds, appetite stimulant, and special food for high vitamin, GI friendly wet cat food. She was diagnosed with pancreatitis and fatty liver disease. At first check back appointment I was able to get her eating and drinking on her own. We started with the fluid through IV tube until she would eat. The lab results on check up in a week showed red blood cell count in normal range but liver values were still high and had not changed. Her breathing had become labored so we did an Xray. X-ray did not show any problems. We scheduled an ultra sound with a specialist. Ultra sound only confirmed that she had inflammation bowel disease. Liver did not have any lesions. I am feeling stumped now because my cats liver values are still high and they have not been able to find the reason why to treat it. I am given another antibiotic for the infection? Pancreatitis, increase prednisone and follow up in a few weeks. Lola progresses very well in the next few weeks. Weight is stabilized and she seems to be herself again except for some sensitivity when touched on her side. She had a tarry stool and I bring her to her follow up appointment. Vet explains to me that her liver value with much surprise has gone up to a higher level than it ever has been. She sends me home with new meds to protect the liver. Lola is gone in 9 days from the last appointment. She did great the first several days with no changes to appetite or energy. By the 6th day appetite starts to disappear. I called the vet and received more IV fluids, and I am instructed to syringe feed. 7th day she is very week and by late evening she is jaundiced and has very labored breathing. Day 8 the vet calls in the morning and I am considering bringing her in for oxygen. The vet tells me that she would hate to have Lola not with me if she doesn't make it through the day.😥😥. She barely does. She died in my arms early the next morning. I am beyond sad. I too have the terrible feelings of guilt!! I feel that I failed her. I can empathize with your pain. I think this diagnosis at the veterinary clinics should be referred to the specialists right away like you mentioned!!! They are not able to effectively treat this. I was under the impression that I was doing all that I could and that my Lola would continue to live a healthy life with us. She is our life!! We loved her so much and I am so upset that the Vet was not more clear on the possible outcome. The guilt is so horrific!!😥
Add a comment to Coley's experience
Was this experience helpful?
Jerry
Long haired domestic
14 Years
0 found helpful
My 14 year old cat has been hospitalised for 4 days now. She has had a consistently high temperature, and yesterday had an abdominal scan, which identified the following:
The liver has a few changes and is pushing against the diaphragm, the vet doesn't know whether is is cancerous or benign. Due to the positioning, the only way to obtain a biopsy would be via surgery.

In addition the kidneys are cystic; and the gall bladder and bile duct is distended and inflamed.

She has been on antibiotics to try and reduce her temperature, but no change, but only been 24 hours.

I am wondering whether I should be having the conversation with the vet that most pet owners dread. I am scared that she is in pain.
Add a comment to Jerry's experience
Was this experience helpful?
Ozzie
tabby
5 Years
0 found helpful
My baby Ozzie is a 5 years old cat. Last trip to the vet, he said Ozzie was obese weighing at 23 pounds. So I switched his food to Nulu free style line - slim trim. He was doing fine but I didn't notice him not eating and then we gained a new member of the family ( a German Shepard Puppy ) it was after this I started seeing noticeable changes after about a month. He dropped weight and I could feel his spine and he wasn't eating. He was drinking water and only eating certain things willingly but not consistently. I had taken him to the vet and they said that his liver enzymes we're really high and prescribed him an antibiotic ( I stopped giving him as it made him vomit which was not a problem before and stopped happening after I stopped treatment) and denamarn (idk how to spell it) I am still giving that to him. He was still eating select food at a time. I took him to another vet and they also told me to continue denamarin and gave me an anti nausea pill cernia and marzipan (food stimulate) in gel form. They suggested a feeding tube but I didn't have the 500 dollars that it would take to do it and another 500 for hospitalization. So I have been feeding him the science diet urgent and mixing crushed hard food and extra liquid and pumpkin for his stool tht was hairy and hard. Idk if I'm giving him the right amount of calories- and he's not oeeeing a lot nor drinking a lot of water but is hyrdrated due to all the liquid I'm giving him. He's gaining back some strength because he fights me more when I force feed and he is gaining weight but I have yet to see him poop in the last couple days despite the pumpkin and he is hiding more often. I groom and wipe him down but he is not the same toward me . He seems like he is distant and doesn't want to be around me and he used to love me and always cuddle with me. He is jaundice and haven't seen much change in that. I'm also administering milk thistle and have ordered herbal liver detox and anxiety powder pills to see if that helps . I am in need of help do you think he will survive??? Am I doing enough ?? Should I take out a loan and get a feeding tube?? What should I do
Im so sad for you!
Our female Nell who is also 5 has the same issue, and we just noticed her rapid wieght loss this morning...jammed her to the ER. Shes not on meds....she ate a tiny bit tonight...taking her to the vet in the morning and probably going to have her stay there to be fed with tube. My daughters cat and shes 11 and she is so so upset.
This is all new and so crazy! All the reading im doing is so confusing, and seems to be alot about the right diet...?!! today was 750$ cant imagine what the next trip will be. but thats not the point.
Add a comment to Ozzie's experience
Was this experience helpful?
Puppy
Long hair domestic
5 Years
0 found helpful
Has Symptoms
Yellow Eyes and skin. Lethargy
My beloved kitty just passed away last night. He was diagnosed with hepatic lipidosis. He was 18 pounds and we didn't notice he wasn't eating. He began hiding and he turned yellow. We took him to the vet and he had been going daily for treatment for over 2 weeks. We bought him home from the vet yesterday and he was acting listless and was having trouble walking. We forcefed him every 2 hours. He layed on his bed and I was loving on and rubbing his back. He meowed one time then he just died... I don't understand he was in treatment and we were force feeding him food and water. He was only 5 years old. He was down to 13 pounds when we first took him to the vet. He was maintaining his weight. I loved him so much and don't know why he died!!!
Add a comment to Puppy's experience
Was this experience helpful?
Nemo
short hair
2 Years
0 found helpful
My cat, Nemo, about a week ago stopped eating. He wasn't eating for a day or two. Couple days leading up to it, he had vomited few times. He was looking really weak as well. Just sitting around and not doing much. My parents took him to the vet straight away. The vet said he had liver infection and some fever (mentioned something about him didn't like being touched on his back). He gave some antibiotics and said if his condition doesn't get better in a week, then to come back. After giving antibiotics, he started eating again. He was moving about but not much. He was eating less than before but was still eating. Two days ago, again he was barely eating. My mum had to force feed a bit. Yesterday, they decided to go back to to the vet. He said Nemo was doing better than before. It will take time for him to get better. He gave some injection and another set of antibiotics. Once we brought him home, he was ok. Ate a bit I think. At night, my sister noticed he was looking weak. He couldn't really walk. He passed urine/poo outside of his litter which he has never done before. They gave him some water/fluids and tried to give him food. And put him in his bed to sleep. In the morning, when they woke up he had passed away. He was (almost) only 2 years old, his birthday was in May. We didn't notice any earlier signs. He was much thinner than normal cats but we thought that's just how he is. I am not sure if he had some underlying condition for a while and that's why he never put on much weight. Or the vet didn't realise how serious of his condition was. We had got him when he was 3 months old. It is so sad to see him go. He was just a baby, the house feels so empty without him. We are all devastated this happened so suddenly. I don't understand how he can just pass away so suddenly and quickly with just a liver infection.
Add a comment to Nemo's experience
Was this experience helpful?
Butterscotch
short haired tabby
16 Years
2 found helpful
I have a 16 year old cat and he has hyperthyroidism with symptoms of weight loss, diharrea, increase thirst, behavioral changes, lethargy. His skin also turned yellow because of his liver levels from blood work were abnormal. A couple days ago I had enema done for him because he was very constipated for 2 days. The vet gave him antibiotic injection that lasts two weeks and fluids that I administer everyday. He also takes tapazole, prednisolone, denamarin, cernia, Mirtazapine, and Renal K+ gel because he has low levels of potassium. After he got his colon cleaned out he has been very tired, drinks a lot and even lays by his water fountain bowl, and ocassionally eats treats. He is at the point where he doesn't want to eat but just drink water. I ended up force feeding him by syringe twice a day less than half a cup of wet watery food Hill's Y/D to keep his thyroid under control and get some food in him. So finally my question is what are the chances that his liver will recover and he's appetite kicks in as well as bowl movements and energy? Also he has one small and big kidney but blood work indicated kidney levels were normal regardless of the difference in size. He also has a heart murmur with normal respiratory rate. He weighs right now 7 lbs. He hasn't gain or lost weight in the past three days after enema procedure.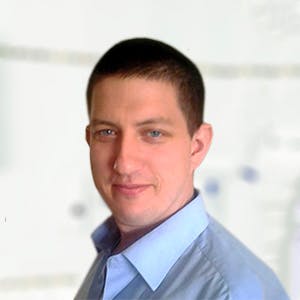 3320
Recommendations
The problem with liver disease is that there are multiple different causes which may be causing the increase in liver enzymes, these causes include medications like Tapazole (methimazole) as well as conditions like hyperthyroidism. I don't think the liver enzymes will return to normal under the circumstances but the Denamarin may help reduce the levels. Regards Dr Callum Turner DVM
Add a comment to Butterscotch's experience
Was this experience helpful?
Blue
American Shorthair
14 Years
3 found helpful
I went to a terrible vet who did not diagnose my cat with fatty liver. The cat went from 9 lbs to 6 lbs, has jaundice and has completely stopped eating. Vet didn't even explain Hepatic lipidosis as a concern and didn't express urgency in getting calories down immediately. I learned all from google and calling an old vet friend. My cat it taking the food (A/D w/ calorie boost gel + olive oil). He is vomiting about 2-3 hrs after feeding. Is he still getting calories and nutrients to the liver? He is very thin but walks around, jumps on bed to sleep with me, etc. cause of fatty liver is unknown. Vet friend wants to make sure not tumors. In meantime, what the the signs of improvement? I've started B vitamins, curcumin and SAMe. Going to get anti nausea from vet friend to help him. I give fluids subcutaneously- got this from the bad vet I saw and refuse to go back to.

What are he signs he is recovering and receiving enough calories? Is there anything else I should be doing. He gets around 300 cals per day. I force feed- vet friend who I am going to see says he doesn't think feeding tubes are a good idea. I just feel like I'm not getting enough help and I'm scared a new vet will try to put him down.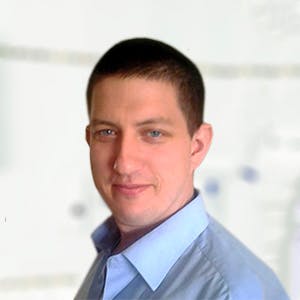 3320
Recommendations
It is certainly best to get some antiemetics from your friend so that Blue has a better chance of keeping down food, it may be worth feeding in smaller portions to see if that helps (not overloading the stomach at once). Liver support is vital and SAMe is a good start, if you can get some silybin as well it would also help (if you can find Denamarin it would be best as it has both SAMe and silybin). I agree with your friend, I am not a fan of feeding tubes unless absolutely necessary; I would continue as you are doing but try breaking up meals into smaller more regular portions. Regards Dr Callum Turner DVM
Add a comment to Blue's experience
Was this experience helpful?
Chittu
Persian and siamese cross breed
14 Months
3 found helpful
My cat is 14months old. He wasnt eating for 2 3 days. He has been over medicated because of several reasons. Fungal infection and many other injuries .My vet said he's been diagnosed with liver disorder but he's eating properly and water intake is also satisfactory. What should I do now?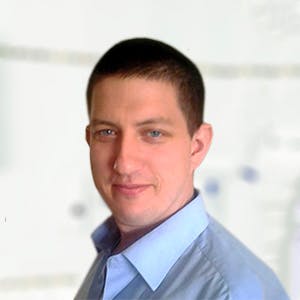 3320
Recommendations
Without examining Chittu and looking at the blood results, it is difficult to say what the best specific cause of action would be; there are difficult issues which may affect the liver and have different underlying causes, so it is important to narrow in on a specific diagnosis so that treatment may be effectively directed. Supportive and symptomatic care should be given along with an hepatic diet and Denamarin (silybin and SAMe) until an underlying cause is determined. Regards Dr Callum Turner DVM
Add a comment to Chittu's experience
Was this experience helpful?
Molly
dsh
16 Years
2 found helpful
Medication Used
Denamarin 90mg sid and Enrofloxacin
My 16 yr old cat was diagnosed with hepatic lipadosis I am at the moment force feeding her and watering. She holds her head up now but is still very lethargic and hides away she was treated with iv fluids and meds at the clinic and then I brought her home and continued sq fluids now that the fluids are done I continue with the feedings she has not used her litter pan till I took her down today to urinate after I had to express her bladder early this morning. So I take that as a good sighn..what I want to know is...should I feed her hills prescription a/d while she is recuperating or maybe hills L/D diet or try to keep her on the L/D diet indefinitely..so many thinks have changed since I worked in the Veterinary field. Thank you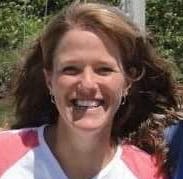 Dr. Michele King, DVM
Dr. Michele King DVM
1611
Recommendations
In this stage of Molly's disease, it does not matter what she eats, just that she does eat. Many cats with this problem require a feeding tube to get enough calories into them, as they don't usually want to eat. That may be something that she needs to survive, and you can discuss that with your veterinarian. l
Add a comment to Molly's experience
Was this experience helpful?
Morris
Cat
Four Years
3 found helpful
Has Symptoms
Internal bleeding, lethargy
bleeding, lethargy, loss of appetit
Morris our cat has just returned from emergency vet care for the 4th time in his life. He is only 4. Between each episode he is a lively, bouncey, full of life healthy cat that has a good appetite and energy. You would think a normal, healthy 4 year old. Then sporadically the most devasting thing happens all presenting the same symptoms and he deteriorates very quickly. The first time internal bleeding, low blood count. Transfusion sorted it fairly quickly. 2nd time same symptoms - lethargy, loss of appetite. Pancreatitis was picked up on a test but said not totally reliable later and also never been positive for it since. No internal bleed. Treatment sorted him & since been on a easy digest diet, no grain etc . . 3rd time again same symptoms and low blood count diagnosed. 4th time recently same symptoms, low blood count. Transfusion of own blood not so successful so another cat transfusion carried out. Scans picked up liver disease. Some blood clotting. Vet said cannot determine which form of liver disease & biopsy not possible with blood levels & clotting. Other cat transfusion and Vitamin K seemed to improve him and increase bloods and stop clotting over a few days plus had fluid drip. Began eating on own accord as bloods risen and was back to self in a few days. Told biopsy very dangerous and will not be very useful for treatment considering risk. We now have to manage him at home in fear he can deteriorate again very quickly at any time with no idea why or how to try and prevent it. It has been all reactive care and no proactive. We have had no nutrition or supplement advice but have read that this is so important to prolong the longest healthiest life in cats with liver disease. Hence no idea what is best to feed him on or whether there are certain supplements that could help halt the progression? As we weaned him off commercial run of the mill cat food and selected food that was higher quality, grain free, low fat & highly digestible after the Pancreatitis episode, we are wondering is this ok to continue or more harmful now liver disease has been identified? What diet is best / recommended and what supplements if any may help?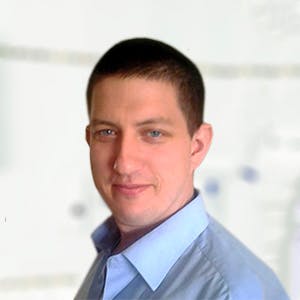 3320
Recommendations
Without examining Morris and checking all patient records etc… I cannot make specific instructions but I can guide you in the right direction. For diet it is important to ensure that you feed a low quantity but high quality protein diet to reduce stress on the liver, this diet should also take into account the pancreatitis and other pre existing medical conditions; since each diet needs to be formulated for each pet in these circumstances it would be best to discuss with a Veterinary Nutritionist about this as they can review Morris' case and give a recommendation, check the company below as they produce tailor made diets and have a Q&A section on their website specifically for nutritional questions. As for supplements, I would ensure that Morris is at least taking Denamarin (silybin and SAMe) as well as any vitamins or minerals if your Veterinarian feels he is lacking. Regards Dr Callum Turner DVM www.petdiets.com/Ask-the-Nutritionist
Add a comment to Morris's experience
Was this experience helpful?
Hunny
Siamese
13 Years
2 found helpful
My 13 year old Siamese was admitted to emergency care 3 weeks ago with elevated liver enzymes, bilirubin and white blood cell count. She was given IV fluids, antibiotics, and steroids. She was switched to the oral medications listed below and sent home after 2 nights in the hospital. Her appetite has been great! We did not have to give her appetite stimulant at all! She is eating and drinking fine. Potty is fine. Behavior is back to her usual self. However, all of her values are still elevated after 2 weeks on the oral medications. The vet is now recommending a liver biopsy to achieve a difinitive diagnosis. My concerns are: her age, the invasiveness of the procedure, and prognosis. Based on the many things I've neen reading online, the treatment for liver disease is mostly what we've been doing. Will a liver biopsy be worth it if we haven't had luck with the medications so far? I don't want to put her through major surgery if the outcome will be the same.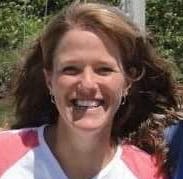 Dr. Michele King, DVM
Dr. Michele King DVM
1611
Recommendations
I'm not sure if Hunny has had an ultrasound yet, but that may be a less invasive way to see what might be going on with her liver? A biopsy is more conclusive, for sure, but also more invasive for her. There are other medications that can help with liver inflammation or gall bladder disease, and she may benefit from some of those medications. Cats area also prone to a condition called 'triaditis' where the liver, pancreas, and intestines are all inflamed, and that may show up on an ultrasound as well. Some medications that may help and that you can discuss with your veterinarian may be Denamarin and Ursodiol.
Add a comment to Hunny's experience
Was this experience helpful?
Lathithi
British Shorthair
12 Months
2 found helpful
Medication Used
Milk Thistle & Turmeric Extract
The Vet said it is a Liver Disease and we treated him with one weak duration IV therapy with the Supplements and one day he stopped eating and I gave him assistant feeding I'm sad and broken heart I tried everything his status is getting worse and worse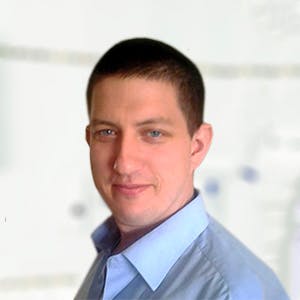 3320
Recommendations
There are various causes for liver disease and it is important to determine the underlying cause of the liver disease so that it can be treated along with the supportive and symptomatic care given. Without examining Lathithi I cannot say what the specific cause of the liver disease is, but you should be feeding a hepatic diet and continue with the milk thistle and general support. Regards Dr Callum Turner DVM
Add a comment to Lathithi's experience
Was this experience helpful?
Luna
I'm not sure
Four Months
2 found helpful
my cat has been acting weird and vomiting. i recently changed her cat food so i was thinking that could have been it. but then a few weeks ago i believe she got into some of my medication or possibly ate a caterpillar (they get into my house when it rains) i will probably take her to the vet one day this week when i get a chance. i was just wondering if maybe there are some good medicines to soothe her stomach and get her to keep food down. thanks!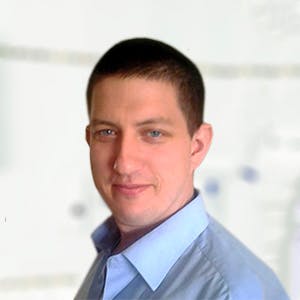 3320
Recommendations
If you suspect that Luna got into your medications you should visit your Veterinarian immediately since many medications for humans (especially over the counter NSAIDs) are toxic for cats; also some caterpillars (Monarch Butterfly) are toxic to cats due to their diet of milkweed. You should visit a Veterinarian to be on the safe side since I cannot be sure of the cause. Regards Dr Callum Turner DVM
Add a comment to Luna's experience
Was this experience helpful?
Gracie
tabby
3 Years
2 found helpful
Gracie has been nibbling at her food and limited water .... I noticed her stool was tan in color .... have not seen that before .... is it liver failure out of the blue ..... she was boarded for the first time for a couple days .... I thought her change in eating and drinking when she came home was stress .... she is also sneezing but no running nose or watery eyes .... I don't want to traumatize her more by catching her and taking her to the vet .... of not needed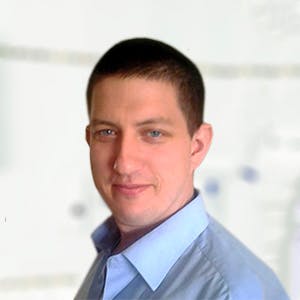 3320
Recommendations
A change in faecal colour may be attributable to a few different causes including gastrointestinal upset, infections, parasites, stress, change in diet among other causes; you should keep an eye on Gracie for signs of improvement and visit your Veterinarian if there is no improvement or symptoms get worse. Without examining her or running a test (or two) I cannot say what the specific cause is. Regards Dr Callum Turner DVM
Add a comment to Gracie's experience
Was this experience helpful?
Marcus
Persian
Fifteen Weeks
2 found helpful
My 15 year old cat refused to eat for three days. The vet diagnosed an infection and gave him antibiotics. They made him worse and he collapsed. Another visit to a different vet who diagnosed liver failure. And said he would only last a few more days. I have slowly nursed him back to survival and he now eats a little and uses the litter tray but I have to carry him to it as he can't walk. He falls over and wobbles about. He is not in any pain that I can see. Is it possible that he could walk again after all this time? I have seen no improvement in his condition for several weeks and now wonder if it is cruel to keep him alive?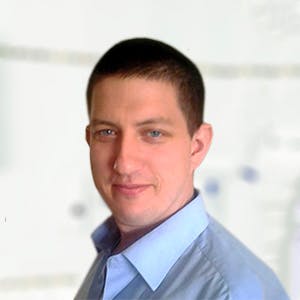 3320
Recommendations
Without examining Marcus it is difficult to weigh in with a prognosis, especially if a Veterinarian has already given an unfavourable prognosis; the cause of the liver disease needs to be determined and managed along with treatment, dietary management and supportive care for the liver disease. You should discuss with one of the Veterinarians and decide on whether to continue treatment or to put to sleep. Regards Dr Callum Turner DVM
Add a comment to Marcus's experience
Was this experience helpful?
Bear
Black
5 Years
2 found helpful
Has Symptoms
Weight loss, loss of appetite
Medication Used
Pain medication, appetite enhancer
We took our cat to the vet after he stopped eating. They diagnosed it as an upper respiratory infection and gave medication for it. He still wasn't eating after a week and they said we should start force feeding. He isn't getting better. What do you think is the best course of action. I think he's in alot of pain. He can hardly move.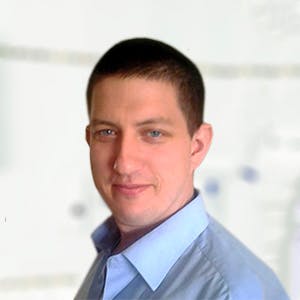 3320
Recommendations
Without examining Bear I cannot confirm your Veterinarian's diagnosis or give a diagnosis myself, a loss of appetite and weight loss is common among hundreds of different conditions; you should try to force feed, I find the best way is to mix smooth wet food and water into a paste and syringe slowly drop by drop onto the tongue to get things moving. If there is no improvement visit your Veterinarian or another Veterinarian for a second opinion. Regards Dr Callum Turner DVM
Add a comment to Bear's experience
Was this experience helpful?
violla
Persian
9 Years
2 found helpful
My Cat is 9 years Old,last week she took a small amount of anesthesia for her hair cut the next Day she was given revolution for fleas,the very next day she started to get sick,loss of appetite shivering,i went to a vet where a blood test was taken and found ALT AST is very high ,they started by transferring syline 100 ml through vein plus vitmanis and antibiotic and suggest to force feeding her,a week now no progress at all in her condition she is always not moving not responding to any sounds/moves,the only improvement that she accept syrnge feeding without resistance ,is there hope she can recover?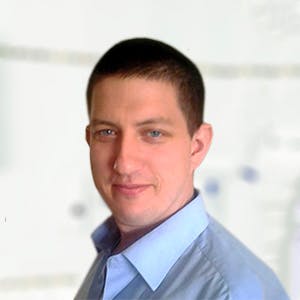 3320
Recommendations
In the symptoms listed you noted an abdominal mass, but there is no mention of the mass in your question; if the mass is on the liver it may be an explanation of the increased liver values. However, I cannot give you any specific advice since we cannot determine the specific underlying cause but you should ensure that Violla is hydrated. Regards Dr Callum Turner DVM
Add a comment to violla's experience
Was this experience helpful?