What is Nose and Sinus Inflammation?
Inflammation of the nose and sinus is a common and sometimes serious problem in cats. It can be a primary condition acute in nature, but more often it is a result of a systemic disorder such as infection. Occasionally, it can be idiopathic, meaning its source is unknown and makes treatment more difficult. Chronic rhinosinusitis may persist over the life of your cat. It can be a challenge to manage and there is no cure. However, nose and sinus inflammation is rarely life-threatening to cats and is often easily treated with antibiotics unless there is a serious and chronic underlying condition associated with it. In such cases, treatment will include addressing the symptoms and causes of the identified disorder.
When the lining of the mucous membranes of the nose is inflamed, the condition is called rhinitis. Inflammation of the lining of the sinuses is termed sinusitis. The two conditions often occur together, creating rhinosinusitis, but not always. Left untreated, the condition can inhibit the function of the mucous membranes of the nasal passage,s leaving the lungs to handle the filtering of dust and microorganisms, which often leads to an upper respiratory infection.
Symptoms of Nose and Sinus Inflammation in Cats
A runny nose and sneezing may be your first signs of rhinosinusitis in your cat. You should not dismiss the condition as a mere common cold if you also see these other symptoms:
Nasal discharge
Sneezing, frequently episodic
Stuffy nose
Bleeding from the nose
Dehydration
Respiratory noise while inhaling
Discharge and tears from the eyes
Conjunctivitis
Labored breathing, possibly with open mouth breathing
Coughing
Vomiting
Loss of appetite
Causes of Nose and Sinus Inflammation in Cats
Feline herpes viral rhinotracheitis and feline calicivirus infection are the most common causes of acute rhinitis and sinusitis in cats, although other viruses could also be at fault. Bacterial infections often occur after the initial onset of a viral infection. Other possible causes are:
Fungal infection, especially Cryptococcosis
Parasites
Presence of a foreign object
Blocked nasolacrimal duct in the nose
Indoor and outdoor allergies
Dental disease
Trauma
Systemic hypertension
Vasculitis
Nasopharyngeal or sinus masses including polyps
Genetic defects such as palate abnormalities
Impaired immune system
Cancer
Diagnosis of Nose and Sinus Inflammation in Cats
A basic physical examination will first be conducted, which will include your cat's nose and nasal cavity, eyes, mouth, and ears. Your veterinarian will be looking for evidence not only of swelling, but also of polyps, dental disease, and infection. If clinical signs indicate any of these, additional testing will be needed to identify the underlying cause.
A complete blood count, urinalysis, and serum biochemistry will be performed to test for viral, fungal, and bacterial infections. Feline leukemia virus and feline immunodeficiency virus are common causes of chronic rhinitis and sinusitis and can be detected through blood tests. Your cat's blood pressure will be monitored to find signs of hypertension, and a polymerase chain reaction (PCR) test may be performed to check for herpesvirus 1 and calicivirus, both common causes of upper and lower respiratory diseases in cats.
If there are signs of concern, your veterinarian may decide to perform x-rays, a CT scan, or an MRI scan of the skull to further check your cat's nasal passages, sinuses, dental health, and overall bone health. These tests will be conducted under anesthesia. A rhinoscopy or a nasal biopsy may also be done at this time to further exam your cat. A rhinoscopy will help to identify any congenital disorders, and a biopsy taken from the back of the nasal cavity will aid in determining the presence of a bacterial or fungal infection.
Slide samples of mucus from the nose may be taken for testing, but the results are not always conclusive since it is often difficult to distinguish between the negatively affecting agents and the good flora in the nasal passages.
Treatment of Nose and Sinus Inflammation in Cats
Although there is no cure for rhinitis and sinusitis, topical and systemic antibiotics along with antihistamine and anti-inflammatory medications such as glucocorticoids and NSAIDS will help to reduce the symptoms in mild to acute cases. The length of treatment is dependent on your cat's response. Chronic conditions may be treated symptomatically.
If the condition has severely progressed, intravenous fluids may be necessary to prevent dehydration and nutritional support given through a feeding tube to stop or prevent weight loss. Treatment will then be more directly addressed toward the underlying cause.
Usually, rhinitis and sinusitis are treated only with medication since removal of the inflamed areas, polyps, or any other masses are rarely necessary or permanently successful. Your veterinarian may discuss surgical options with you if your cat is not responding to antibiotic therapy, however. Radiation therapy may also be an option, depending on the underlying cause of the inflammation.
Since antibiotics have no effect on viruses, your veterinarian may choose to administer a feline herpesvirus vaccine that may help shorten and minimize recurrence of symptoms of infection in the future. It is not a preventative treatment and is only meant to lessen your cat's symptoms.
Rhinosinusitis caused by a fungus can be treated with antifungal therapy once the particular source has been identified. Note that chronic rhinosinusitis along with fungal infection may require a longer course of treatment, possibly 4-6 weeks or more.
Acupuncture therapy has been shown to relieve rhinitis and sinusitis for some cats.
Recovery of Nose and Sinus Inflammation in Cats
The prognosis for primary bacterial sinusitis and rhinitis is excellent, with symptoms resolving within two weeks of treatment. The prognosis for secondary conditions is dependent on how successful the treatment is for the underlying cause. If the cause is unknown, symptoms may reoccur with varying response to treatment.
Discuss with your veterinarian all available options as well as predictions for outcome and how you may best provide care to your cat if your cat is experiencing chronic rhinitis or sinusitis along with a systemic disease.
Because rhinitis and sinusitis are usually secondary conditions, it can usually be prevented by supporting your cat's immune system through routine vaccinations, practicing good hygiene, keeping a clean home, and ensuring your cat eats a healthy diet every day.
Nose and Sinus Inflammation Questions and Advice from Veterinary Professionals
Peanut
short hair torti
16 Years
1 found helpful
Medication Used
Amoxycillan/Clavamox liquid
My 16 year old cat, Peanut, had a total ear canal ablasion done in 2013. A few years later, she began having sinus issues, where she snorkel when breathing and was sneezing enough to cause a crust to form over her nasal openings. I took her to the vet and it was determined that she had a bacterial infection. We put her on a series of different antibiotics over several months, and even though her behavior hadn't changed, I wasn't comfortable making her live like this. So I took her to a specialist, who did an xray of her chest, it was negative. He did a large spectrum of bloodwork, nothing found suspicious. Months later, I came home from work and the swelling on her forehead had "ruptured"? I say ? because I'm not sure what happened. She had mucus type excretions coming out of her nose, her mouth and her eye. I rushed her to the ER vet, and they cleaned her up, gave me some eye ointment and a combo of amoxycillan/clavamox that worked like a charm. She was good for a few months, then the symptoms returned. Again the rupture and back to the ER vet. Same results, only this time, being told to keep her on the antibiotic indefinitely, in hopes that it would prevent the symptoms from arising. No such luck. Now I'm back at her regular vet, and she's stumped. The specialist wants to do testing that requires anesthesia. However, he wasn't comfortable unless he told me the risks associated with putting her under. Due to her age, it could be a morbid outcome, so I opted not to do this procedure. Simply because, even if her heart withstood the procedure, the tube that they insert in her throat, once removed, could cause breathing issues because she mouth breaths most often and this could cause death because the brain doesn't get the signal to breath thru the mouth after she would be extubated.
I wonder if there is another method of treatment we could try to eliminate some of her symptoms. She is a difficult patient, but the most loving sweet cat ever. This makes it hard to take her to different vets for evaluation.
Please, I would welcome any suggestions you may have. I'm desperate!
Had similar problem with old feral cat, vet did a sob of nasal mucous and found the right antibiotic and it worked!
Add a comment to Peanut's experience
Was this experience helpful?
Amy
European short hair
6 Years
1 found helpful
Our cats nose is swollen on one side. It's just below the tear duct and along the ridge of the nose.

She's always been one to easily get sick. We've paid for several lab tests for Leukemia and feline aids and thankfully they're all negative. When she's sick it's sneezing and a runny nose. But this swollen nose is new. She doesn't have any other symptoms as far as I can tell.

Its late at night and the last cat I had who's had anything swollen on it's face had cancer. So I'm freaking out with worry.
My cat has the exact same symptoms. What ended up being the cause of this??
Hi Amy- this sounds like what is going on with my cat. Have you been able to treat it?

Thanks!
Add a comment to Amy's experience
Was this experience helpful?
Anna
Domestic shorthair
15 Years
2 found helpful
15 year old female cat. Having trouble breathing. Super stuffy, thick nasal discharge no eye discharge. Eating drinking ok. Not repritory infection per vet. Not allergies. Allergy medicine and antibiotics not helping. Not sure what to do because I cannot afford the thousand dollar nasal X-ray. And cannot do care credit. Do I have any other option or financial aide?

Read more at: https://wagwalking.com/cat/condition/nose-and-sinus-inflammation#
Add a comment to Anna's experience
Was this experience helpful?
Beekah
Domestic short hair cat
14 Years
0 found helpful
Has Symptoms
Blood tinged mucus discharge from nostril
My 14 year old, hyperthyroid cat,Beekah, has always been healthy and since he has been on Methimazol his weight has been stable. He has always been an indoor cat. He is very affectionate and smart.
About a month ago he began to have a mucus and sometimes bloody discharge from his right nostril. At first it did not affect his appetite or activity level so I was not too worried. Then two weeks ago he he became much more ill. He started vomiting, had diarrhea. I took him to my vet and she put him on amoxicillin which he took for 10 days. He improved greatly and seemed back to his usual healthy lively self. Within a day of going off the amoxicillin, his symptoms came back.
Add a comment to Beekah's experience
Was this experience helpful?
Pookie
Unknown
15 Years
0 found helpful
My 15 year old cat Pookie had a hairball yesterday morning and kind of choked on it. He was cough gagging, sneezing and had rattling when he breathed (didn't even last 15 minutes) now he's breathing fine eating fine.. seems completely fine but it's very clear to me he is experiencing a fair bit of nasal discomfort. (He is sneezing but not overly often.) I don't know if I should bring him to the vet or just give him some time?
Add a comment to Pookie's experience
Was this experience helpful?
Charlie
DOMESTIC
6 Years
0 found helpful
Neighbors cat is sneezing and wheezing bad he has a sinus infection but she can't take him to the vet she's poor I've been feeding him and changing his water and he went from an inside cat to the front porch I made him a cat shelter but I'm still very worried he will die please help?
Add a comment to Charlie's experience
Was this experience helpful?
Harley
Tabby Cat
12 Years
0 found helpful
Has Symptoms
Stuffy nose loss of appetite dehydr
My cat is sick stuffed nose not eating and dehydrated. Took him to the vet they wanted $1800 for a bunch of test. I told them to treat him for fleas, give him fluids, and treat him with antibiotics. Came out to $280. Got home and my other cat that got out before I could get her fixed has kittens is now sneezing. Does the mother's milk protect the kittens from getting sick? Should I separate the kittens from their mother and bottle feed them so they don't get sick?I can not afford another vet visit for a few weeks. What do I do? anyone?
Add a comment to Harley's experience
Was this experience helpful?
Maddie
long hair
19 Years
0 found helpful
My 19 year old cat has been suffering from some form of sinus inflammation since the end of February (8 months). She is underweight (fluctuating between 6-7 lbs) but eats both hard and soft food throughout the day. Her symptoms include: sneezing (sometimes knocks her off her feet), nasal discharge, and labored breathing at times. She has been treated by her vet with a steroid for a possible nasal inflammation or even tumor, which didn't seem to help any of her symptoms. For the past 4 months, she's been getting Convenia SQ Injections about every 3 weeks. Prior to her last injection, the injections have helped the sneezing and nasal discharge. Last week's injection hasn't touched any of her symptoms. Are there any over the counter or homeopathic suggestions?
Add a comment to Maddie's experience
Was this experience helpful?
Jax
Domestic long hair
11 Years
0 found helpful
Has Symptoms
Bloody discharge from eye and nose
I have a 11yr old 10lb neutered male cat with acute swelling under right eye with bloody discharge coming out of eye and the right nostril when pressure is applied. Swelling comes and goes.. His globe is perfect, no scratches or ulcers. Can not fine tear duct. Skull rads, blood work, culture, felv/fiv snap all negative and WNL. No tooth root issues. It is painful but has not stopped him from eating. Was treated with clavamox 62.5mg BID X 21 days, 2 convenia injections, clindamycin 50mg BID x 14 days, Famciclovir 125mg SID, prednisolone 2.5mg BID, and lysine treats. Nothing has worked so far. He has mild chronic discharge from his eye in the past and had bilateral entropion surgery at 1 yr old. The Veterinarian is stumped and wants me to go to specialist for CT scan but now my funds are extremely limited. Have you seen this before? Any ideas other than cancer??? Help please!!!
Add a comment to Jax's experience
Was this experience helpful?
Gracie
red tabby
15 Years
0 found helpful
Has Symptoms
nose wheezing, discharge, eyes disc
My 15 year old cat Gracie has had chronic sinus issues her entire life. I've managed her allergies/sinuses with steroid injections. last year she became diabetic from those injections and now I'm managing with transdermal benedryl rub in her ears and neomycin and polymyxin B sulfates ophthalmic susp. in her eyes and nose.
She got a sinus infection 5 weeks ago and she was given two shots of antibiotic. Her infection is gone but she has trouble breathing to the point she breathes through her mouth. We've tried over the counter decongestants, B-12 shots and steamy bathrooms. Her eyes have cleared up but her nose is very much inflamed and breathing is an issue. She had a lot of nasal discharge also. I give her lysene to help with her immunity issues. otherwise all of Gracie's labs and urine is fine. I manage her diabetes with injections. The B-12 have helped her appetite but she still struggles with eating. She has lost some weight. What could I do to help her breathe. Her old vet, without asking, gave her a quick acting steroid and it did relieve her for 3 days. However, I'm managing her diabetes now. I am so sad because other than her nasal area she's fairly healthy. I've had her since she was 4 weeks old and really want to help her.
Dee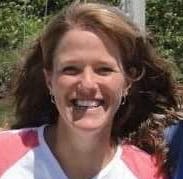 1611
Recommendations
There may be more going on with Gracie's nasal passages than just allergies or congestion. That sounds fairly severe, and I would be concerned about a growth of some type, or another type of infection. It might be a good idea to have some x-rays taken of her skull to see if anything is visible. She is lucky to have you, you seem to be taking very good care of her. I hope that all goes well for her.
Add a comment to Gracie's experience
Was this experience helpful?
Joey
Domestic shorthair, grey with white tiger stripe
19 Years
0 found helpful
Has Symptoms
Swollen forehead, nasal drainage.
19 year old male neutered cat presented with swollen right eye and forehead. First symptoms approx 1 month ago, I applied warm compress and boric acid eye wash. After about a week subsided but still slightly swollen eye. Inside 24 hours forehead swollen approx .5" again plus opaque yellowish discharge right nostril. Cat lethargic, and hiding but eating.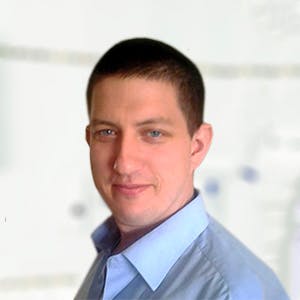 3320
Recommendations
In a cat Joey's age and with symptoms this severe you should visit your Veterinarian for an examination; there are a few possible causes for these symptoms and with the severity (and age) I doubt anything over the counter would be suitable for him. Regards Dr Callum Turner DVM
Add a comment to Joey's experience
Was this experience helpful?
ChiChi
Cat
8 Months
0 found helpful
Hello, my cat is 8 months old and ever since I rescued two kitties with an upper respiratory infection who gave it to her- she hasn't been able to recover completely. I have taken her into the vet numerous times. They give her iv fluids and an antibiotic shot which works for about 2-3 weeks then symptoms return. She has tested negative for feline leukemia and also cancer. I'm frustrated her stuffy nose, runny eye and over all congested sound keeps returning. We did a blood panel too and everything was normal. Any ideas on what to try next- she has had the antibiotic shot twice and liquid antibiotics another time- this will be the fourth vet visit back with her with same
Symptoms coming back after meds wear off ;(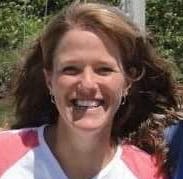 1611
Recommendations
That is frustrating, and sad for ChiChi. The only thing that might help in this situation may be to keep her on a lysine supplement that may help keep the viral load under control for her and allow her to heal. Your veterinarian will have one that they can prescribe for her. She may also need a different antibiotic, as different antibiotics have different bacterial spectrums.
Add a comment to ChiChi's experience
Was this experience helpful?
Siri
Tortoiseshell Russian Blue
6 Years
1 found helpful
Sinus Inflammation in Feline Tortoiseshell Russian Blue DOB 10/4/11

For the past 8-10 months or so, my cat has been sounding very congested and sneezing.

It started off as a mild concern but continued to worsen. She's always been a very small and stalky cat (the vet was not concerned about her weight, however). She has always been about 12.5 lbs.

When we adopted her, she had her a total ear canal ablation and lateral bulla osteotomy, due to discharge that wouldn't stop causing her to have balance issues as well.

On 2/6/16, she was taken to the vet when a back molar fell out while I was rubbing her chin. She had surgery on 2/10/16 for stage 2 dental cleaning for feline periodontal disease. She has never chewed dry food, choosing to swallow whole. The vet mentioned the ear problems and her teeth condition could be related to facial structure (flat face). During this procedure, she did have lab work completed, and the results were normal.

Around October 2017, the sneezing symptoms started. Her breathing was a bit labored (especially after any sort of playing), but she has never lost appetite or refused water. I started her on ½ a tablet of Zyrtec which did seem to help.

However, recently the sneezing fits have increased in frequency and duration. She will sneeze up yellowish mucus (and eat it before I can wipe it off). We took her back to the vet on 5/14/18, and she was given a Convenia long-acting antibiotic injection. This did wonders for about 2.5 weeks.

The symptoms then came back. I phoned the vet on 6/11/18 to get further instructions. He called in 28 days of Simplicef 25mg stating he wanted to try this before steroids (since the shot did alleviate her symptoms). After 3 weeks, we have noticed no improvement. Putting her in the bathroom with hot steam, does seem to help clear the congestion. I have even had success with a small amount of Vick's vapor on her whiskers.

All 3 cats are were switched from Natural Balance Duck and Pea to Hill's Science Diet Adult Sensitive Stomach & Skin in January. My other cat has OCD and over grooms (feline hyperesthesia) and this food has stopped the itching (along with the Amitriptyline and Zyrtec). However I do notice all three cats have developed dandruff on hind quarters after switching to this food, but we have also had a lot less vomiting on this diet (all three were coughing up hairballs and food when on the other die, which we were on to rule out a chicken allergy in the hyperesthesia cat).

Is there anything else I can do to help alleviate the sinus congestion? I know it is likely not pleasant for her (nor is being sneezed on).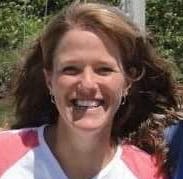 1611
Recommendations
It seems that you are doing everything medically possible, other than steroids or an anti-allergy medication, to treat this problem without knowing exactly what is causing it. It is concerning that the discharge is yellow, as that does typically mean there is a bacterial component, but the underlying cause could be allergies, or a growth in her sinuses. If she hasn't had any imaging, x-rays may be a good place to start to try and figure out what is going on with her.
Add a comment to Siri's experience
Was this experience helpful?
Misty
American Short Hair
2 Years
0 found helpful
Has Symptoms
Sneezing clear runny nose and eyey
Can my cat wait until Monday to see her vet if she is showing signs of a uri? She is sneezing a lot and has clear drainage from her nose and eye but is drinking and eating and still active .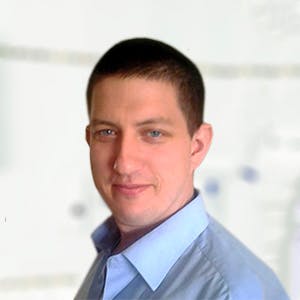 3320
Recommendations
If Misty is sneezing and a little blocked up she may wait until Monday to see her Veterinarian as long as there is no trouble with breathing, if Misty is struggling to breathe you should visit your Veterinarian immediately. Regards Dr Callum Turner DVM
Add a comment to Misty's experience
Was this experience helpful?
Mouth
Feline
13 Years
0 found helpful
Has Symptoms
Nasal drainage, nasal bleeding
My cat Mouth is 13, he has lived outdoors his whole life until a year ago. He had chronic eye drainage which turned into a sinus infection. He received antibiotics last year which helped for awhile but the infection is back. He has sinus drainage, bleeding, will not eat hard cat food-only soft, and crust in his ears. Took him to the vet and she placed him on Zithromax, liquid form once daily. It doesn't seem to be helping. Any suggestions, would a different antibiotic be a better choice?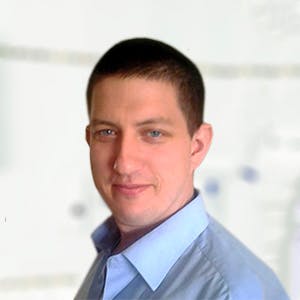 3320
Recommendations
If Mouth isn't responding to treatment with the current antibiotic it would be wise to have a culture and sensitivity test done to identify the specific bacteria and test which antibiotics it is susceptible to. Regards Dr Callum Turner DVM
Add a comment to Mouth's experience
Was this experience helpful?
Hendrix
tabby
2 Years
0 found helpful
Has Symptoms
Extremely swollen sinuses
My cat has extremely swollen sinuses, nasal discharge, enlarged lymph nodes in his throat. He won't eat and has lost weight. Been seeing a vet for a month with very little improvement. Have done blood work and all was ok. Vet wants to do a biopsy of the forehead area. Do you have any other suggestions?
We just had to amputate his tail die to an old injury and remove 2 small spots on his back that were injection reaction spots that had become infected.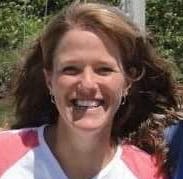 1611
Recommendations
Hendrix sounds like he is a very reactive cat, I'm sorry that he is having these problems! If he hasn't have a FelV/FIV test, that would be a good idea, as an immune suppressing disease can cause abnormal reactions to normal problems. Without seeing his sinuses, I can't comment on the best treatment for that, but x-rays may be helpful, as might antibiotics. I hope that you are able to get to the bottom of his problems.
Add a comment to Hendrix's experience
Was this experience helpful?
Jack
domestic medium hair
4 Months
1 found helpful
I have a kitten Jack he is 4months old and has been treated for a URI with Ly sine,a steroid shot, and a injection antibiotic but none of these has helped clean up the excessive sneezing with discharge. Do you have any ideas how to help treat these symptoms at home.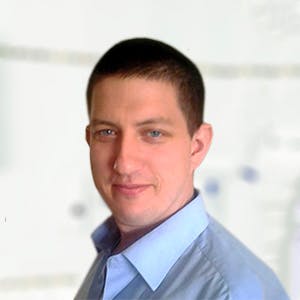 3320
Recommendations
The sneezing and discharge may take a while to resolve after treatment has been given, keeping Jack in a hot humid environment (like a bathroom when you take a shower) may help to loosen discharge and clear the airways; but apart from giving the prescribed treatment you just need to let the illness run its course, remember that the discharge is good since it is a sign of draining. Regards Dr Callum Turner DVM
Add a comment to Jack's experience
Was this experience helpful?
Bean
grey tabby
2 Years
0 found helpful
my cat, Bean, has been absent from home for almost a week. i started to get worried since its rather cold out. she came home recently and she's starting to sniffle, sneeze, her mouth is slightly ajar, and she's lost a lot of weight. how much would it cost to get her treated.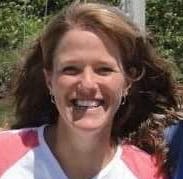 1611
Recommendations
Thank you for your email. Costs of veterinary care vary widely by region, and by what treatment might be necessary. You can call a clinic in your area to find out what the examination fee is, have her examined to determine what might be going on, and get an estimate for recommended testing or treatment. It does sound like she needs to be seen, and I hope that she is okay.
Add a comment to Bean's experience
Was this experience helpful?
Ranger
Ragdoll
9 Years
0 found helpful
My cat 9 year old cat was recently put on a diuretic to remove fluid around the lungs as a result of this HCM worsening. Five days after being on the medicine he is making a sniffling noise like he is trying to clear his nose. He is doing it rather frequently and I am wondering if it has to do with the medication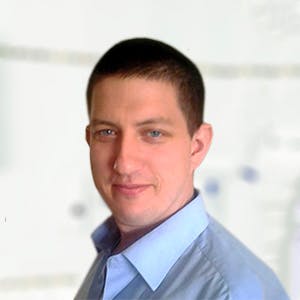 3320
Recommendations
As far as I am aware, diuretics like furosemide and spironolactone do not cause any issues with mucus in the upper respiratory tract; it is possible that there is another issue concurrent to the hypertrophic cardiomyopathy which may include infections, allergies, parasites, foreign objects among other causes. Monitor Ranger for now but if there is no improvement or you notice he is in distress you should visit your Veterinarian. Regards Dr Callum Turner DVM
Add a comment to Ranger's experience
Was this experience helpful?
Kitty
Not sure
12 Years
0 found helpful
Has Symptoms
constant runny nose, and or stuffed
Is Saline up the nose twice a days safe and does it really offer any help for the cat? What if my cat is immune to the antibiotics? He is constantly sneezing, runny nose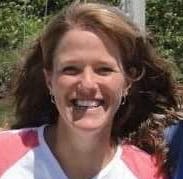 1611
Recommendations
Thank you for your email. Without knowing more about your cat's history, diagnosis and treatment plan, I have a hard time commenting on whether nasal saline will help. If does help some conditions where congestion is a problem. I'm not sure what antibiotics Kitty is on, or for what condition. It would be best to contact your veterinarian, as they have seen Kitty. Common causes for nasal disease in cats include infection, allergies, polyps, and cancer, so I'm not sure which of those type of things you might be treating. I hope that everything goes well for Kitty.
Add a comment to Kitty's experience
Was this experience helpful?
Rusty
Orange tabby
11 Years
0 found helpful
my 11 1/2 year old orange Tabby Rusty seems to have a swelling on the left side of his face in the nasal passage and nose area that looks to be partially compromising that nostril. He has had clear nasal discharge and eye discharge for about 2 months. I first thought 2 months ago it was just seasonal allergies since myself and another cat had runny eyes and noses. I gave him antihistamines for about a month or so but I don't think they do anything. The vet examined him but didn't look in his nose. checked his teeth and mouth and everything look fine. I had a 19yr old cat die of a suspected nasal cancer or tumor in August. She didn't have swelling but had a bloody nose and mucous discharge for months before she couldn't breathe anymore. His seems different. I'm concerned, The vet didn't give a good prognosis an I can't believe there isn't anything I can do He also rubs at his f e and nose where she never did.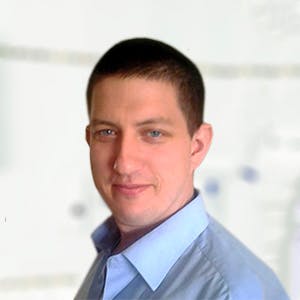 3320
Recommendations
Without knowing the specific etiology behind the swelling, it is difficult to suggest a course of treatment; normally I would suggest cetirizine at 5mg per day in case of allergies but tumours, infections, trauma among other causes may lead to unilateral swelling. I would suggest visiting another Veterinarian in your area for a second opinion to get their viewpoint. Regards Dr Callum Turner DVM
Add a comment to Rusty's experience
Was this experience helpful?
Cola
Unknown
10 years
2 found helpful
Has Symptoms
Running Nose with tearing eyes and
Hey, my cat is losing weight and I saw a discharge from her nose. Her one eye is tearing a lot.

Then she also lost hair on the base of her tail but I heard that that is due to flea bite allergy.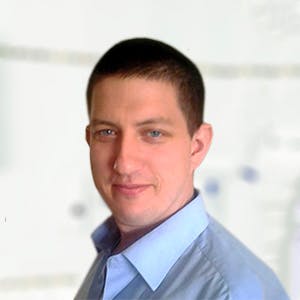 3320
Recommendations
It sounds like Cola may have an upper respiratory tract infection, you should visit your Veterinarian for an examination and a course of antibiotics if your Veterinarian suspects that. Watery discharge or tearing from the eye may occur during upper respiratory tract infections; also you should consider applying a flea prevention medication on a monthly basis (or as directed depending on the product). Regards Dr Callum Turner DVM
Add a comment to Cola's experience
Was this experience helpful?
James
American Shorthair
1 Year
1 found helpful
James is just a one year old kitten right now so I'm very worried about him. This morning, he was very lethargic and he sneezed quite a bit. I haven't ever owned a cat and I'm going to be babysitting James for quite a while. I can't tell if he's sick, but he's usually more energetic then this in the morning. He's not being very social as well. Please help.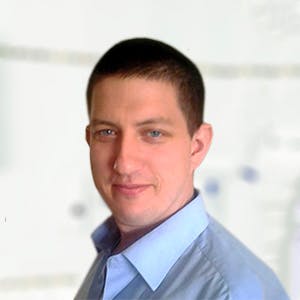 3320
Recommendations
Without examining James I cannot say specifically what is causing the lethargy or sneezing; infections, allergies, chemical irritation among other causes may lead to these symptoms. You should keep an eye on James and ensure that he is eating and drinking, if you don't see any improvement over the next two days you should visit a Veterinarian. Regards Dr Callum Turner DVM
Add a comment to James's experience
Was this experience helpful?
Bert
Maine Coon
15
1 found helpful
Our 15-year old Maine coon cat has chronic rhinitis that has gotten worse over the past 6 weeks. He is mouth breathing and losing weight. We took him to the emergency room where the doctor put him on three weeks of clavamox. It seemed to help but now is back. We give him half a xyrtec every day. That was helping for a while, but now does not seem to work very well. Our regular vet suggested he might have herpes but did not recommend any treatment or tests for that. I am very frustrated by this as nobody seems to care much, but I can't bear to see this cat suffering like this. I have thought about euthanasia but really want to do something for him if something can be done before taking that step. His breathing is labored, but his lungs are clear and he is able to "sing" quite stongly and has always done so.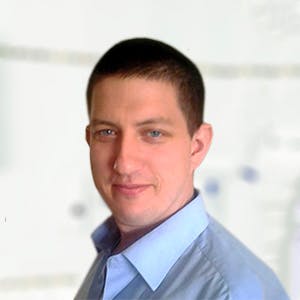 3320
Recommendations
There are various causes of rhinitis in cats which include bacterial infection, viral infections (herpesvirus or calicivirus), fungal infections, parasites, allergies, foreign objects, tumours among other causes; if there was an improvement with three weeks of antibiotics it may be worth having a culture and sensitivity done to see if there is a bacterial infection which is being suppressed by the antibiotics. Apart from that, try to keep Bert in a humid environment to try help with with breathing; apart from that I cannot offer more advice without examining him. Regards Dr Callum Turner DVM www.msdvetmanual.com/cat-owners/lung-and-airway-disorders-of-cats/rhinitis-and-sinusitis-in-cats
Add a comment to Bert's experience
Was this experience helpful?