What is Nose Skin Disease?
Some nasal dermatoses may heal with time, but if the condition does not go away within a week, you should contact your veterinarian to find out what is the cause of the problem and if any special medication or treatment is necessary.
There are many types of skin diseases that may develop on the nose of a cat. Called nasal dermatoses, it may be a fungal or bacterial infection, cat acne, a bite wound or other condition that causes lesions.
Symptoms of Nose Skin Disease in Cats
The symptoms may vary according to the origin of the skin disease, but usually consist of:
Ulcers with crusts and/or pus
Redness
Loss of pigment
Loss of hair
Nodules that drain pus
Causes of Nose Skin Disease in Cats
Some of the most common nose skin diseases in cats are:
Abscesses, which are the accumulation of pus in fluid-filled nodules may be caused by an infection due to a bite or wound. There may be a crusty area on the ulcer, and the cat may have loss of appetite, fever and depression. The nodules may open and drain.
Aspergillosis, which is a fungal infection that usually enters the cat's body through the nose. It may cause ulcers on the nose that drain as well as drainage from the nostrils.
Bee or wasp stings that may vary dramatically in severity. Immediately after the bite, you may see redness, swelling, and possibly itching. Draining ulcers may develop, and depending on the cat's reaction, there may be hives or anaphylaxis.
Sunburn is also called solar dermatosis and is common in cats that have white ears. There may be scales on the nose, and crusts and ulcers can develop later. There is often redness and hair loss.
Cryptococcosis is a fungal infection that is usually transmitted through bird droppings. Cats with suppressed immune systems may be more susceptible. The nose may develop ulcers and other parts of the body may be affected.
Diagnosis of Nose Skin Disease in Cats
In order to correctly diagnose nose skin disease in cats, your veterinarian will ask questions about the medical history of the cat, including changes in your cat's lifestyle, when the symptoms started and if you remember anything that may cause lesions such as sunburn or insect bite. The vet may take samples of skin from the nose to culture for fungi and bacteria testing or to do a biopsy. Diagnostic tests may be recommended to rule out some of the possible causes of skin disease, because some symptoms are seen in several different skin diseases. Other diagnostic tests may include examining hair and skin under a microscope, analysis of scabs, and blood tests for allergies. The doctor may also monitor how your cat responds to a trial of dietary modification or medical therapy.
Treatment of Nose Skin Disease in Cats
Once the veterinarian determines the cause of the skin disease, he or she can prescribe a treatment. In some cases, a combination of treatments may be recommended to relieve symptoms and discomfort. Some of the possible treatments are:
Abscesses
Surgery may be required to open and drain the abscesses and flush out the pus. If there is infection, the appropriate antibiotic will be prescribed.
Aspergillosis
The veterinarian may want to surgically remove lesions before prescribing antifungal medication. There are several different antifungal medications that may be used.
Bee or Wasp Sting
Antihistamines and/or steroids will be prescribed, and if the lesions are ulcerated, a wet dressing may be applied. The doctor will also protect the area so that your cat cannot self-inflict trauma.
Sunburn
Your cat must avoid further exposure to direct sunlight, especially between the hours of 9am – 3pm during the summer. In some cases, sunblock and steroids may be prescribed.
Cryptococcosis
Since this is a fungal infection, antifungal medication is prescribed. Depending on the severity of the lesions, the doctor may want to remove them prior to administering fungal medication.
Recovery of Nose Skin Disease in Cats
Depending on the severity and cause of the nose skin disease, the predicted outcome of treatment is usually good. It may take a week or more for the medications to clear up the disease completely. It is recommended to take your cat back to the veterinarian after the nose heals to make sure all the symptoms are gone.
There are some things you can do to help prevent skin diseases, starting with feeding a balanced diet and providing good grooming. Make sure your cat is not exposed to known allergens such as certain foods, pillows, and plastics. Your doctor can help with this after diagnosing the nose skin disease. If your cat has white ears, nose and eyelids, keep it out of the sun during the peak hours of summer. It is also recommended to have your cat neutered because this will help keep it out of fights that could result in an injury on the nose.
Nose Skin Disease Questions and Advice from Veterinary Professionals
Nala
Bengal cat
1 Year
0 found helpful
Has Symptoms
Clear discharge, minor bleeding
Hello, my cat Nala is approx. 1 years old. We live in San Antonio and she loves to go outside and climb the trees and get in the roof. One say she came back with some blood on her nose and what seemed to be small cuts. I cleaned them with antibacterial soaps and but antibiotic ointment on them. Ever since then, when she ruturned from being outside she would have cuts on her nose. We were thinking she was getting into something outside, but as they have worsened they now look like small blisters/ulcers. They ooze clear liquid and sometimes bleed a little. They are pink and look raw. The side of her nose looks like it's lost pigment and hair and is a bit smoothed over, almost like a scar. We've been trying to keep her inside but she always finds a way to sneak out. I'm concered it is some kinda of fungal/bacterial infection. I'm not sure, please help!
Add a comment to Nala's experience
Was this experience helpful?
Jeffry
domestic short hair
3 Years
1 found helpful
Nose Problem..this has happened before and went away. The sides and bridge of his nose is losing fur and looks reddish, brown. Could it be fungal and is it okay to use topical ketoconazole. Right now I've just been cleaning with warm water and it doesn't seem to bother him, just looks funny. Any advice appreciated. Thanks!
My cat has also recently developed this. Did you manage to get to the bottom of it?
Add a comment to Jeffry's experience
Was this experience helpful?
Nilla
Persian Cat
1 Year
0 found helpful
My cat has a scabby nose, it doesn't bleed, nothing is oozing. It's just lots of dots and scabs and they just don't go away. It doesn't seem to bother her unless I try to pick at them then she gets mad like it hurts her. Please help me out! I don't know if something simple I can fix.
Did you find out what this is? My cat seems to have the same issue
Add a comment to Nilla's experience
Was this experience helpful?
Cleo
American Shorthair
1 Year
0 found helpful
Has Symptoms
Nose deteriorating lips pinkhairless
This kitty was found wandering homeless and pregnant. She gave birth to 4 healthy kittens but I noticed a deformity on her nose and lips. She seems to be experiencing degeneration of her nose which is receding backwards and her bottom lip is hairless and pink maybe swollen. I'm extremely worried as I have very little money to treat this kittyt and I have 3 of my own. She doesn't act like she is in pain but is very quiet and shy.
Add a comment to Cleo's experience
Was this experience helpful?
Samantha
Orange tabby
4 Years
0 found helpful
I have a female orange tabby and i have noticed she has what i thought was freckles on her nose, gums,and eyes ( well around it). I looked online and saw it could be lentigo, i was relieved but after a couple of days it all disappeared. A month went by and they appeared again same quantities as before. Then after a week disappeared a couple months later appeared again. She doesn't seem in distress but im not sure if i should be worried
Add a comment to Samantha's experience
Was this experience helpful?
Chewey
Cat
8 Months
0 found helpful
Medication Used
Clindamycin Hydrochloride
My 8 month old cat has a puffy nose (bridge, between the eyes), and her nose is runny too. She sounds congested and sneezes a bit too. She is eating well, and drinking water too. I took her to the vet, and they checked her for Leukemia and feline aids, of which both are negative. However, the vet said she was anemic, so they checked for fleas, which also were negative. They gave me Clindamycin, but she seems the same after 3 days of medicine. Should I take her back for more tests ? I'm also worried because I have other cats, and she seems "depressed" because I have kept her in a large kennel, to "isolate" her in case it could be contagious.
Add a comment to Chewey's experience
Was this experience helpful?
Gracie
Medium haired cat
17 Months
0 found helpful
Has Symptoms
Scratch on nose, weakness
Hi! I noticed yesterday that my cat has what looks like a cut right at the bottom of her nose. I'm not exactly sure when it appeared because she has been hiding in dark corners of the house for a couple of days now. Yesterday she kept rubbing at it, which made it more red. She's strictly indoors, has never been outside and I'm not sure if I should be concerned? I do have her brother and a 10 week old kitten inside also so I'm not sure if this is something one of them possibly did to her (although she is usually the alpha of the house and neither of them mess with her) or something I need to take her to the vet over? I'm mainly concerned because she has ALWAYS been very active and playful with things like the laser and she will not play now. She's also usually talkative and hasn't meowed in a couple of days. She is barely eating and drinking, only went to the litter box one time yesterday, and seems to not have the strength to jump on the couch or bed? These are all symptoms that have suddenly appeared with the place on her nose, so I'm assuming they are all related.
Add a comment to Gracie's experience
Was this experience helpful?
Clyde
Marmalade Tabby
6 Weeks
0 found helpful
Has Symptoms
Brown crusty gunk on top of nose
I have a kitten, about 5 to 6 weeks of age. He was rescued from a neighbor from very squalid conditions under a trailer house, where he was living with a lot of other cats. He has some brown, scabby stuff on the top of his nose that doesn't come off when washed, and it hurts him if I try to pick it off. He came to me this way. I realize that a visit to my veterinarian is ideal, however, right now, that is just not possible. I am strapped until September. Would it be okay to put some bacitracin on it, just to keep it clean? Not a gooey amount, but a very thin layer. Thanks in advance for your advice.
Add a comment to Clyde's experience
Was this experience helpful?
Teddy
domestic short hair
2 Years
0 found helpful
My cat teddy got stung by a scorpion on the nose. Other than a bit of rubbing his nose he was fine after the sting. A few days after the sting he started getting about ten black bumps on his nose that would then bleed after a few days. I started cleaning the bumps with hydrogen peroxide for about a week but that didn't do much. I then started treating them with bag balm which seemed to make them go away. However, maybe 3 days after they would disappear they would reappear again with another set of 10-12 black bumps on his nose that would bleed again. There was never any pus and they didn't seem to bother Teddy but I don't want them to get infected since he's an indoor/outdoor cat. I took him to the vet and they gave him a shot on antibiotics so his open sores wouldn't get infected. And after the shot they seemed to clear up again but now a week later they're back. I have no idea what these cyclical black bumps could be or how to treat them. I don't know if he was allergic to the scorpion sting but I feel like if that were the case they wouldn't keep coming back. It might be seasonal allergies except he has no other symptoms. I'm stumped. Any input is welcomed and appreciated. Thank you.
Add a comment to Teddy's experience
Was this experience helpful?
Chewy
Siamese mi
5 Years
-1 found helpful
Has Symptoms
Scabs sores nose ears swollen glands
Scabs sores swollen glands
My cat has an allergic reaction every summer.its not mosquito but a grass pollen allergy. His nose begins to scab and ear tips also. His glands on his throat swell and he loses weight. I took him to vet and they gave a methylprednisolone shot and it helped a little. It's autoimmune i think. They did some tests but it got too costly.he is not a pill friendly cat. Liquid medicine yes. As soon as it starts raining here in November-December it clears up. But he is going through hell now. I have ten cats and help with ferals in our town. Only one of my other cats who is grey and stays inside (mostly) has small spots of scabs on his ear tips and head. What medicine can I have the vet give him that will help with the problem. I can give him shots no problem . If he has not gotten his vaccines updated in years is that a problem too. Is there a allergy shot I can give to him. Thank you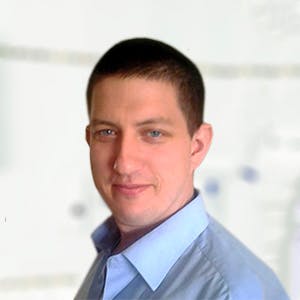 3320
Recommendations
These types of cases are never straightforward and may require some trial and error when it comes to finding a management plan which will work; there are not as many medications available for cats than for dogs so there are not as many avenues to try. You need to remember that this type of condition isn't as simple as 'bacterial infection equals antibiotics'; you should return to your Veterinarian to discuss other options, trial and monitor for improvement. Regards Dr Callum Turner DVM
Add a comment to Chewy's experience
Was this experience helpful?
Morrison, Made, Melly
mixed
2 Years
0 found helpful
Hello, my three cats had a virus, a vet got some antibiotics for them, everything was starting to get fine until they started to have rash patches on their necks and raw/inflamed noses, also one of my darlings had a nosebleed before. The vet said it was possibly because of the allergic reaction from antibiotics or their bodies are getting tired from all the three-week long course of injections and pills. I'm worried that the antibiotics will weaken their livers also i'm worried that if there is any cure for it. They feel weak and had a cold/virus that's been going on locally (one of my cats had a stroke before it all began for all of them, considering the problem was the recent heatwave that they've badly suffered.)
Hope to hear from you soon,
Annette.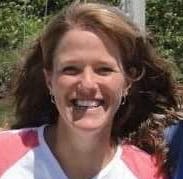 Dr. Michele King, DVM
Dr. Michele King DVM
1611
Recommendations
I don't know enough information to be able to add anything else to what your veterinarian has already done, other than to say that the antibiotics won't weaken their livers, and may save their lives if they need them. It would be best to follow up with your veterinarian to see what the next step is, as they can examine them and see what is happening. I hope that all goes well for them.
Add a comment to Morrison, Made, Melly's experience
Was this experience helpful?
Ellie
Domestic shorthair
4 Months
1 found helpful
My 4 month old kitten has had a small black, what looks like a scab on the edge of her nostril for about a week, at first I did remove it via water and then a damp cloth and I personally couldn't see any bleed or wound but the next day this black 'thing' is back. There doesn't seem to be any redness or swelling so I'm rather confused. Should I visit the vets or leave it to see whether it simply is a scab and leave it too heal?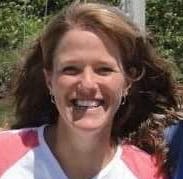 Dr. Michele King, DVM
Dr. Michele King DVM
1611
Recommendations
If the growth isn't bothering Ellie or getting bigger, you may be fine to just monitor it and see if it resolves if left alone. If it is getting bigger, or bleeding, or is bothering her, then it would be best to have her seen and have the area looked at.
Add a comment to Ellie's experience
Was this experience helpful?
Bandit
tabby, long furred
6-8 years
1 found helpful
Has Symptoms
nose rash or bloodied and scabbed
my approx. 6-8 yr. old female long furred cat's external of her nose, during the summer and fall gets all red and bloodied from some unknown cause. a local vet thought maybe mosquitos were the cause, but id like to make sure to see how she can be cured.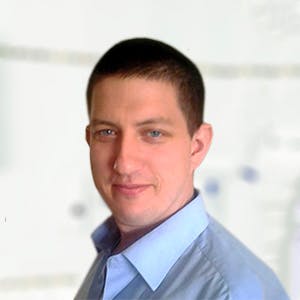 3320
Recommendations
If this occurs during summer and autumn (fall for the North Americans) it may be due to solar dermatitis where sensitivity to sunlight may cause ulceration of the skin around the nose; also allergies to mosquitoes and other insects may also be possible causes. Other causes may be infections, autoimmune disease among other causes; if in doubt visit a Specialist and have a biopsy sample sent for histopathology. Regards Dr Callum Turner DV
Add a comment to Bandit's experience
Was this experience helpful?
Dot
mixed
8 Years
-1 found helpful
Hi my cat had small bumps on her nose. I cleaned them and put hot spot. They reappeared months later but now red ulcers. Ive cleaned them with antiseptic and have gotten smaller. She doesnt scratch them, or have us scratch them.
Should i continue to clean, their not ozzing or bleeding. Or just let them heal?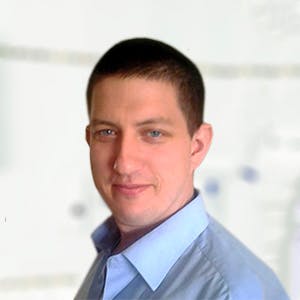 3320
Recommendations
You should keep an eye on them for now, but ideally you should visit your Veterinarian to see if a cause can be identified since this has happened once already; but continue with what you're doing if you're seeing some improvement. A visit to your Veterinarian should be made to determine whether this is due to infection, allergies, parasites, autoimmune disease or another cause. Regards Dr Callum Turner DVM
Add a comment to Dot's experience
Was this experience helpful?
Ivan
tabby
8 Years
1 found helpful
My cat was scratched by another cat on the bridge of his nose. I was able to clean the wound an drain the access. Now his nose is still swelled and when I touch it he yells. He also sometimes sneezes blood and maybe pus after I touch it.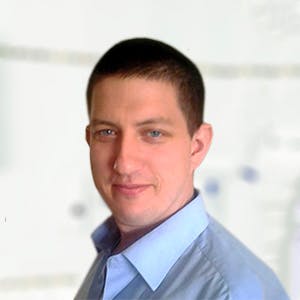 3320
Recommendations
Cats are prone to getting abscesses after being scratched by other cats, if there is pus oozing from the bridge of the nose and the nostril you should visit your Veterinarian as soon as possible as Ivan is going to need at a minimum antibiotics if not more extensive treatment. Regards Dr Callum Turner DVM
Add a comment to Ivan's experience
Was this experience helpful?
Buzzer
dsh
4 Years
-1 found helpful
For the last 3 summers my black and white cat has developed sores from the bridge of his nose to the part of the nose where there is no fur. They also go slighltly to the sides of his nose. This only happens in summer and isn't anywhere else in his body.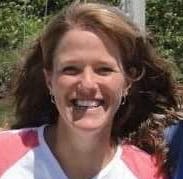 Dr. Michele King, DVM
Dr. Michele King DVM
1611
Recommendations
Thank you for your email. WIthout examining Buzzer, I cannot comment on what might be going on with him, but if it seems to be a seasonal thing, he may be suffering from allergies, or an infection. it would be worth having him examined by a veterinarian, as they will be able to look at him, determine what might be going on, and give him any necessary treatment.
Add a comment to Buzzer's experience
Was this experience helpful?
Zozo
Domestic shorthair
1 Year
-1 found helpful
Hello my cat looks like the skin under her nose is gone and like it was bleeding before. She hasn't been eating as much as normal and had been hiding most of the day. Her nose was okay yesterday and this is something I just noticed. It also looks like right above on her nose theres al me crusty stuff.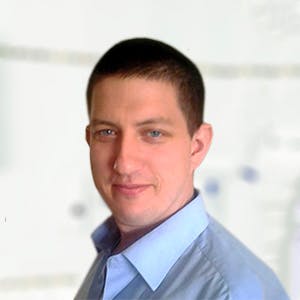 3320
Recommendations
There are various causes for skin missing from around the nose which may include allergies, trauma (from rubbing the area), squamous cell carcinoma among other causes (infections etc…); you should ensure that the area is kept clean with a dilute antiseptic but I would recommend you have your Veterinarian take a look at it so that they can determine the underlying cause. Regards Dr Callum Turner DVM
Add a comment to Zozo's experience
Was this experience helpful?