What is Throat Cancer?
While various forms of cancer can be quite common in older cats, cancer of the throat and larynx are fairly rare in cats of any age. These cancers, of which lymphoma is the most highly reported, can cause tumors to form throughout the throat and on the larynx, which is the area of the throat that contains the vocal chords. These tumors can be very painful, which can make it difficult for your cat to swallow. and will change the sound of your cat's voice. Any time your cat has stopped eating normally, you should make an appointment with your veterinarian. If this cessation of normal eating is accompanied by changes in the voice, contact your veterinarian immediately.
Symptoms of Throat Cancer in Cats
Internal medical issues can be very difficult for a pet owner to notice. Many times the only way to determine if your cat is ill is to pay attention for changes in the cat's behaviors. This is certainly true when a cat is suffering from a rare occurrence of throat cancer. The two main behaviors to watch for in regard to this condition are progressive changes in the sound of the cat's voice when it vocalizes and an unwillingness or inability to eat. If you observe the following symptoms, it is important that you make an appointment with your veterinarian immediately as your cat may be in significant pain and possibly suffering from a life-threatening condition.
Progressive change in voice, hoarseness
Inability to vocalize
Labored breathing due to obstruction of airways
Coughing, which is a rare behavior for cats
Lethargy and exercise intolerance
Loss of appetite, possibly due to the pain caused by swallowing
Loss of weight
Causes of Throat Cancer in Cats
There are several different kinds of cancer that could result in tumors in your cat, although overall, tumors in the throat and larynx are quite rare. In most cases of cancer in a cat, your vet will likely spend much more time on diagnosis and treatment options than trying to determine what might have contributed to your cat's development of cancer. The following information, however, may be of help to you as you seek treatment for your cat.
Causes are not known for many types of cancer.
If your cat has lymphoma tumors in its throat, the cause of those tumors could possibly be connected to feline leukemia virus (FeLV), but this connection is less likely than in the past because most cats now receive FeLV vaccinations.
The feline AIDS virus (FIV) has also been connected to lymphoma in some cases.
Some studies have shown a connection with long-term exposure to smoke.
Diagnosis of Throat Cancer in Cats
Your veterinarian will ask you about the symptoms you have observed in your cat. As a part of a thorough physical examination, if you have described the above symptoms to your vet, the vet will likely examine the throat and larynx using an endoscope. The vet will be looking for anything that might be obstructing your cat's airway or making it difficult for your cat to swallow. If the vet finds tumors in the throat and larynx, biopsies can be done to determine if the tumors are cancerous. If the vet cannot see any tumors or other obstructions, X-rays of the throat and larynx may be necessary. These x-rays may be ordered even if the vet is able to find tumors with the endoscope, in order to determine the size and exact location of the tumors. In addition, the vet will likely take blood, urine, and feces samples for testing as well.
Treatment of Throat Cancer in Cats
Treatments will vary based upon the location of tumors, the kind of cancer, the rate of growth and invasiveness of the cancer, how advanced the cancer is, the age and health of the cat, and the willingness of pet owners to undertake what can be very costly treatments. In addition, it must be noted that aggressive cancer treatments will likely be a very difficult experience for your cat. Your veterinarian is your best resource for determining how to treat your cat's condition. In most cases of throat cancer in cats, one or more of the following treatments will likely be used.
Surgical removal of the tumors
Chemotherapy, which can sometimes cause nausea and vomiting
Radiation therapy, which can sometimes cause mouth inflammation
High-quality nutritional diet to aid in the healing process
Medications for pain management
Because throat cancer in cats is quite rare, there is very little data that can help a veterinarian and pet owner make educated predictions of long-term prognosis for cats with throat cancer.
Recovery of Throat Cancer in Cats
If your cat has had surgery to remove tumors, it will likely take several days to a few weeks for it to heal. Your cat will usually require pain medications during the healing process. As is the case with humans and many other animals, after chemotherapy and radiation treatments are completed it can take several weeks or months for a cat to recover strength and appetite. Although there is little data available regarding throat cancer in cats, any time cancer has been treated, there is always the possibility that the cancer will return.
Throat Cancer Questions and Advice from Veterinary Professionals
Sadie
domestic short hair
11 Years
1 found helpful
Has Symptoms
Tumor, Bleeding, Breathing
Medication Used
Vetericyn, Orbifloxacin, Sulfadiazi
My Cat (Sadie) has a tumor on her tail that's very close to her butt. It went from a very small bump to a very large/open tumor within 10 months. She has been seen by the vet during this time and he recommended to have her tail amputated. Unfortunately, on the day of the surgery, it was discovered through an ultrasound that there is another tumor next to her voice box (squamous cell carcinoma). The surgeon had advised us that there was no point in amputating her tail or putting her through this as the tumor that was found in her throat will certainly kill her. He said we could try radiation treatment, but even then it wouldn't guarantee a cure. For the time being, we have been changing the dressing that's on her tail on a daily basis, and just try to make her life more comfortable. Over the last two months, we have noticed a dramatic change to her breathing, there's whistling sounds and I can hear her breathing to be more labored. She's still very much interested in eating and drinking, so I am just monitoring her behavior for any signs that she is possibly suffering? I love her so much, but I also don't want her to suffer. We have already ran up quite some debt for numerous office visits, hospital stays, testings and etc. I really wish we enough money to try radiation, but like the doctor said, it's won't guarantee a cure.
Did she get the treatment?
Add a comment to Sadie's experience
Was this experience helpful?
Freddie
British Shorthair
10 Years
0 found helpful
My cat, has lost a lot of weight over just a few weeks, but was eating until about 5 days ago when I noticed he seemed to have difficulty. He is very ill and sleeps a lot, often hiding out the way. He seems eager enough to eat when I offer him it, but can't eat, he will lick it to taste but that is it. I noticed his meow has changed too, he will make a hoarse sound as he seems to be breathing out at the time, then he will give a big swallow. His bloods say he is anemic, has a high white blood count etc. He will have more examination on Monday possible with an endoscope. I fear the worst for him.
Hi my cat is 11 years old and has all the same symptoms but he also had a limp on his throat
The vet says its cancer and nothing can be done.
Add a comment to Freddie's experience
Was this experience helpful?
Sophia
Calico
15 Days
0 found helpful
Has Symptoms
No voice, arthritis less social
My cat is 15 half yrs old female. Thought she had bad respiratory infection sneezing coughing voice horsey. Got her antibiotics. It got bad. She also has far advance arthritis. She got pain medication. That's ok. Just last thurs notice she was not making sound of meowing. Got an apptvto vet. Took x ray got results. Growth mass. In throat.
Couple options r. Steroids to make her comfty and maybe help bathroom better. Can do ct

we r heading to put her down because we know she eventually will get worse. Change her food from dry science food to wet can science food to make it easier for her
Add a comment to Sophia's experience
Was this experience helpful?
Lilla
Domestic shorthair
8 Years
1 found helpful
My cat has had a chronic breathing problem for years. It seem she came that way from the shelter. It has progressively gotten worse. She is now 8 years old. She has tried two courses of different antibiotics to no help. She sneezes blood often. I scheduled her for a teeth cleaning on a hope, the problem stemmed from her teeth (her breath is not great) I was unable to go through with the appointment, when I arrived the office said her breathing problem made it risky to put her under. I addition to her breathing, (which is treated by cleaning her nose often with a damp washcloth, she has two humidifiers, and 3 hepa air purifiers in the apartment). I have taken her to the same cat clinic in the past couple years. SPCA was too expensive. She also experiences bouts of vomiting. Sometimes it appears from eating too fast, not always. First we eliminated dry food, then grain free organic, now she only eats Instinct rabbit limited ingredient food. The vet thought it might be a food allergy. For the past few days she is barely eating, and has bilious vomiting a few hours after. The last few months I have notice a lump she has on her throat has doubled in size, and hardened. It is subdural, and around the middle of the front of her throat. The vets at the clinic have suggested an MRI at $2500, or a CT scan approx the same. This doesn't include the visit, anesthetic, or what we do after? I don't understand if she can't be put under for an $900. dental cleaning, why she can go under for the scans? Anyway, I am frustrated to think the only way to find out how sick my sweet Lilla is charging $5000. I don't really have ( I am a line cook, living in San Francisco. I barely make rent). Just to find out she need to be euthanized.
Any additional updates on Lilla?
I just woke up this morning and found the exact same type of lump dead center underneath the skin on my 2yr old Persians throat. Not sure if I should race to the vet or not as my cat is acting perfectly normal.
Add a comment to Lilla's experience
Was this experience helpful?
C-C
American Shorthair
Seven Years
0 found helpful
Has Symptoms
Eye/nose drainage (Maybe the pneum)
Was shocked today to have to put our 7-year old tabby to sleep due to a throat tumor. The veterinarian said she couldn't even fit some type of small tube in to help her out.

Today is November 8th. Took her in initially on October 14th due to wheezing, drainage from eyes, lack of appetite, weight loss. Was diagnosed as an upper respiratory infection at that point. She received an antibiotic shot, steroids and appetite stimulant. Seemed to be breathing much easier within a few hours! That lasted six days. Back to veterinarian (three different ones at same practice). Gave her another shot, sent us home with oral antibiotics. Could not get them into her at all. Last night, back in, and another shot with thoughts that it could be pneumonia.

This morning, the breathing was worse, with gasping. The same shot that had helped the first time seemed to have worsened symptoms this time. Today was day four of not eating, no matter what we tried. Office requested she come back in because last night, they had instructed that if she wasn't eating by tomorrow, she should be hospitalized to monitor and receive stronger IV antibiotics.

But her breathing really concerned me too much to wait one more day. They put her on oxygen because she was turning blue by the time we got there. Took an X-ray to diagnose the pneumonia - ended up seeing that a large throat tumor was compressing and THAT is what was making the poor girl's breathing so labored and difficult.

FWIW, we are not a smoking house, lost our other 20-year old cat in August. She was spayed, adopted at the age of two from the humane society. I was shocked. I kind of got the feeling the staff was as well since each vet had told us how common URIs are in cats.
Add a comment to C-C's experience
Was this experience helpful?
Samantha
domestic short hair
13 Years
0 found helpful
Has Symptoms
Lost voice, eating less, lethargic
My poor baby Samantha was recently diagnosed with intestinal lymphoma AND a possible carcinoma on her larynx. Tests performed were X-rays, Endoscopic biopsies, and throat needle biopsy. Samantha is increasingly finding it hard to breathe, and she is starting to wheeze and has lost interest in food and all else besides sleeping (she still likes to cuddle). The vet says that there's nothing that can be done for the Laryngeal mass, and that she has limited time left. I just wish I knew when is the time has come to finally put my baby to rest. I love her so much.
Add a comment to Samantha's experience
Was this experience helpful?
Fuzzy
domestic short hair
8 Years
2 found helpful
Our 9 year old male cat was just diagnosed with a theist rumor that is wrapping itself around the trachea. Not sure if surgery is the best option or to put him down. Don't want him suffering but also don't want surgery if his quality of life will not be good. What's your advice? What is prognosis typically?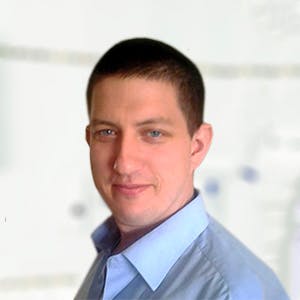 3320
Recommendations
Prognosis without surgery obviously isn't favourable as the tumour is already affecting Fuzzy's breathing, the progression would be dependent on the type of tumour and whether it is benign or malignant. Surgery will help alleviate some symptoms and may prolong live, but may not be curative, especially if the tumour has metastasised. A decision to euthanize is never easy, but removal of the tumour (or the majority of it) may help prolong Fuzzy's life. Regards Dr Callum Turner DVM
I am so sorry for your loss. My 14 year old cat was not acting like herself, acting like she was having trouble swallowing. Two weeks ago I took her to the vet every day for 5 days. Blood work, xrays, xrays again because the blurry spot needed to be xrayed again, then sedation so the vet could put an instrument down her throat with a light. There is a mass in her throat that the vet said is fast growing. I am keeping my eyes on my cat and although she is eating well she is losing weight because of not getting the nutrition out of the food. She makes sounds now when breathing. When it appears that she is hurting I will have to put her to sleep. Heartbreaking. I feel your pain.
Today I put my 20-year-old cat to sleep. Last week she lost her voice. Three days ago she started loud breathing. Had a poor appetite and difficulty swallowing. The vet said throat cancer and the tumor had wrapped around her larynx. Her age made surgery too risky. Today her breathing was worse and I didn't want her to suffer. Otherwise healthy cat and so affectionate. I miss her terribly.

I hope the best for everyone here. I know what it's like to see your baby sick and unable to do anything about it.
One more thing--my cat's blood work was totally normal, too, though the X-ray my vet succeeded in getting (cat on her back) did not show anything. One of the X-rays, on her side, was compromised by the cat raising her head during the procedure, though, so that might have been a better view if it had worked. My vet said that since the tumor was seen as a "soft-tissue mass," per the US, it is unlikely to have shown on an X-ray, though
Hi, JScovergirl, again, thanks for writing back. No problem about the typo...

I too am grapping with what to do next.

Right now my cat is stable, though I feel like the lump on her neck, near the base of her jaw, may be getting bigger. Also, her loud purr while sleeping, which I always accepted before--makes me wonder how much of the growth on her trachea/back of pharynx (back of the throat), found in the ultrasound, could be the cause, and how it will worsen in, say, a few weeks--will she have trouble breathing if/when it invades her trachea?....

While the radiologist who did the US offered to do a fine needle aspirate of the tissues under anesthesia, using either ultrasound or CT, to identify the type of cancer, and the oncologist at this practice also suggested we do this, I have concerns about them mucking up her throat during anesthesia. The rad vet that my cat might bleed during the procedure, in which case he would have to "intubate" her.

I always thought they intubated pets anyway when they are "under," and even the idea of that (much less anything more aggressive, like an emergency procedure to open an airway, which may NOT be what he means) is scaring me off, as right now the cat is doing OK.

The onco doc told my regular vet she has had some success, for palliative purposes (as my vet asked about this, since surgery seems unlikely)--of treating squamous cell carcinoma as well as a thyroid tumor on the trachea--both of which are possibilities--using a pill drug called Palladia as well as radiation therapy, the latter of which she said is well tolerated even in this area, though my vet was concerned about burning. She also told my vet it could be a type of lymphoma, too, for which pred and other chemo might help.

I did a little research on Palladia--in cats, it's use is "off label" (it's OK'd for dogs)--it's a pill given at home usually M-W-F with a pain medicine (NSAID) called Meloxicam on the other days (you can google to see some very recent articles on this). There seems to be some success in adding time to the lives of cats that have received this protocol. However, what I don't like about either drug is that it appears they can cause kidney problems, though I am sure the vets would say that, if the cat is going to die anyway, so what....Again, I am struggling with whether to even investigate this path, before my cat starts to show any real problems....

I also am going to reach out to a naturopathic/regular vet my regular vet suggested when I asked about that route. This alternative vet is at some distance, and specializes in house calls, but I suspect she may be too far for her to come to my home, but I am going to look into that, or if she has other options to offer, too.

Sorry to run on but I thought I'd give you the info I've collected so far, in case it might help.
HI, Jscovergirl, I am sorry to hear about your kitty.

My cat, Olivia, has a lump on her neck that just got ultrasounded, and the vet seems to think it also is attached to her trachea as well as going behind her pharynx (back of the throat). I did check some sites that talk about trachea cancer in cats, and thought they said it was quite rare (which is no consolation to those of us with cats that may have it). If there is a surgery possible, I got the feeling it was pretty extreme--possible removal of the affected part of the trachea, with replacement with some surgical-type material. I am not sure I could go there--even if I could get anyone around here (suburban Philly, loaded with Penn vets) to agree to the surgery.

(I had a cat with intestinal lymphoma who lived 4 years from diagnosis and had 17 chemo treatments after surgery, then died as a consequence of a second cancer, which I think he got from the chemo--my opinion only. I think the surgery was the BEST thing I did, and if surgery can be safely done, I think I would do it with my cat now. With my lymphoma cat, he had an inflamed part of intestine taken out, and I wonder now it he may have lived just as long without the chemo, with less stress on the both of us, and might not have developed the second cancer. Note this was NOT throat cancer, though.)

What diagnostics were done for your cat? What is a "theist" tumor (I figure that's what you mean, versus "rumor").

The rad doctor today pretty much only told me 1 new thing beyond what I knew already--that my cat's growth was more extensive than we figured--not what type (sarcoma, carcinoma being the two main types, my vet said) or its speed of growth--as he didn't want to do a biopsy--thought it was too risky, and since the surgical staff were nearly gone for the day, he wanted them around in case she bled in the throat. This after I'd already fasted her 12 hours.... So, I'd be interested in finding out what was done to get your diagnosis?

My kitty is not struggling to breathe, and I don't see her as "low energy," but she's 12 and is not a spring chicken any more. Her appetite is good if I present her with stuff she likes--shrimp was her reward for the trials of today, and if the Fancy Feast is a good flavor, she eats it, but also leaves some uneaten. This seems to have gone on for awhile now. She does have a heavy purr and does snore when she sleeps, so I guess that could be "loud breathing," but maybe not. The one thing I noticed over the past few months is that, before she beds down in another room, I will hear her crying/meowing--and I wonder about that now, if it has anything to do with what's going on in her throat area.

Anyway, I wish I could be of more help, but am new learning about what I may be up against, or if I just need to accept that at some point she may start showing the symptoms of your cat, or worse. Frankly, I am really down about it.

If you have any info to share on your experience, let me know. I will check the board later. Thanks!

Anne
I too had to put to sleep my 20 year old cat Benson, he too very affectionate. He lost his voice about 1 and half year ago - hoarse miaow only and he made an exaggerated swallow at times. We never got a diagnosis, vets didnt say anything to us even though we mentioned the loss of voice. His breathing was affected about 2 months ago and one week ago he started mouth breathing. Was horrible to watch. We still dont know what was wrong but think it could have been a tumour from what ive read. I wish I had pushed more for diagnosis. Seems looking back that vets are not interested in doing tests on older cats. I miss him soooo much.
Add a comment to Fuzzy's experience
Was this experience helpful?
Kitkat
Bengal
7 Months
2 found helpful
My cat is having a lump in its throat not just one but 4. 2 lumps on both sides. Well there's nothing seem so weird with her actions its just that every time i pet her it makes me worry because i can really feel the lumps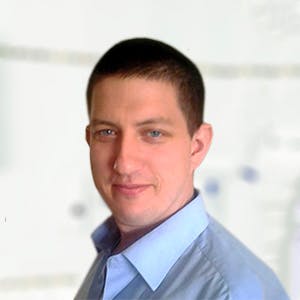 3320
Recommendations
Any new lumps or bumps should be checked by your Veterinarian to determine where these lumps are originating from (lymph nodes, salivary glands etc…) and the underlying cause; without examining KitKat myself I cannot say with certainty what the cause is. Regards Dr Callum Turner DVM
Quote: "My cat is having a lump in its throat not just one but 4. 2 lumps on both sides"

My cat "Tux" has an identical problem-two, and they are hard lumps. He was fine for quite a while but now vomits and hides (he is a house cat). My vet wants $500 just to diagnose it. Tough decision, I love him but can't afford to follow through with surgery, which of course might not be successful. A dilemma.
Signed:
Dan. Tux's pet human
Add a comment to Kitkat's experience
Was this experience helpful?
Oliver
American Shorthair
3 Years
0 found helpful
My cat has a small oval shaped lump on the left side under his throat. It's been there for about two weeks. It's movable but doesn't travel away from his throat area. It's about the size of the tip of a pinky. Not sure what it is but hoping it's not cancerous. He does not have the same on the other side on his throat.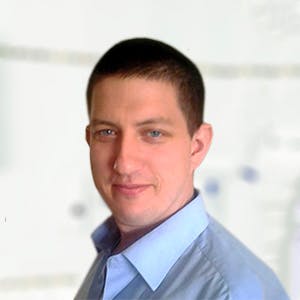 3320
Recommendations
There are many different structures in the neck around the throat area which may enlarge or cause some type of swelling, notably the thyroid gland (see image below) is a common cause and is located below the larynx either side; you should have your Veterinarian check the mass to determine its origin and to make a diagnosis. Regards Dr Callum Turner DVM https://i.ytimg.com/vi/A2NRGGKWivo/maxresdefault.jpg
Add a comment to Oliver's experience
Was this experience helpful?
Herbie
Rescue
3 Years
0 found helpful
My cat Herbie had her eye removed and was found to be cancerous and now weeks later she has a large and small lump on her throat and losing her voice and sleeping so much more..i know in my heart it's more cancer.. I'm lost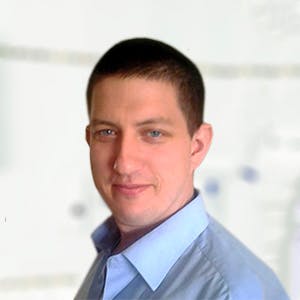 3320
Recommendations
You should definitely visit your Veterinarian for a follow up examination; there are various causes for masses around the throat which may include tumours, enlarged lymph nodes, enlarged thyroid gland among other issues. Your Veterinarian will determine the origin of the masses and may take a needle aspirate to see the cells present. Regards Dr Callum Turner DVM
Add a comment to Herbie's experience
Was this experience helpful?
Fawkes
Tortie
7 Years
0 found helpful
My cat is vomiting every day, with nothing in her stomach she vomits blood. This has been going on for weeks.

She was saying with my parents for a short time (4 months) and during those months she ate dry food so quickly she's make herself sick. She also scratched the fur off her throat.

I thought maybe her bringing up food from binge eating was the cause of her throat issues, but she's on soft food now and the problem seems to be getting worse.

Her stool appears normal. The blood is light red and mixed with bile, her temperament has not changed.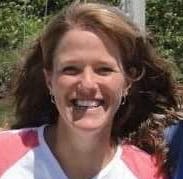 1611
Recommendations
If Fawkes has been vomiting blood for weeks, she really needs to have medical attention. There are a number of causes for this to be happening, and a veterinarian will be able to examine her, determine what might be going on, and give her any treatment that she may need. I hope that she is okay.
Add a comment to Fawkes's experience
Was this experience helpful?
Pluto
Abyssinian mix
2 Years
0 found helpful
My cat Pluto, chokes himself. He pushes his neck up against objects (such as fabric storage bins, or small trash cans) and continues to do it until he starts coughing and makes this awful sound when he does, he honestly sounds like the squeaky part of a dog toy when he does it. We've seen plenty of vets about it, and no ones heard of a cat doing it! They say he could be seeking attention, but he gets A LOT of attention, as my cats are my children! The other thing they said would be anxiety, we got the pet pheromone diffuser, calming treats, thundershirt and other anxiety products for him and it hasn't stopped. He's done it since we got him. Not every day but most days he will do it, and won't stop unless we physically pull him away from the basket. We've given him laxatone to try and get anything that could be in there out, like a hairball and everything came out but he continues to do it. The only other thing I could think of would be a tumor. Any ideas on what else we should try or do?? Do I have him get x rays or ultrasound his neck area? Please help me, as it breaks my heart seeing my baby do this...
-Nicole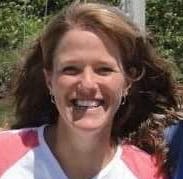 1611
Recommendations
That is a very strange behavior, and I have not heard of a cat doing that, either. The only thing that I can think of is that there may be something in his throat that is bothering him and causes him to do that, and x-rays might be a good idea to rule out any growths or abnormalities in his trachea or esophagus. I hope that you are able to get to the bottom of this for him!
Add a comment to Pluto's experience
Was this experience helpful?
Bambi Belle
Calico
3 Years
0 found helpful
My adult dilute calico whistles while she purrs ONLY as she falls asleep, not any other time she purrs. Is this normal? I don't know what a normal throat supposed to feel like but it feels like she has a Adams apple that can move around a little. She doesn't have any pain or any other health issues. She weighs 7 pounds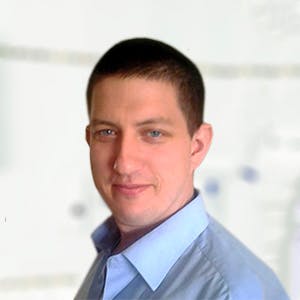 3320
Recommendations
A whistling noise may be considered 'normal' in many cases which may be influenced by sleeping position, angle of neck, soft palate position, laryngeal disorders among other causes. Without examining Bambi Belle's throat and performing a general examination I cannot say for certain, but have your Veterinarian check her throat at her next checkup. Regards Dr Callum Turner DVM
Add a comment to Bambi Belle's experience
Was this experience helpful?
Dora
American Shorthair
13 Years
0 found helpful
Hi. My cat is 13 year old. Breathing hard through her nostrils. Felt my other cats throat and compared to hers. She has a bump but not outside but inside her throat. How would I know if it's cancer or feign object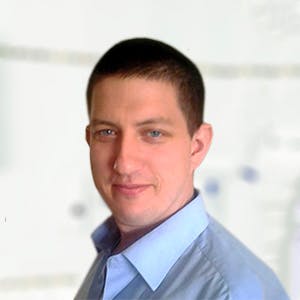 3320
Recommendations
You would need to visit your Veterinarian for an examination; there are many structures in the throat which may enlarge or be swollen so it is important to have someone who can identify the difference between thyroid, lymph node, salivary gland, abscess, foreign objects tumours or anything palpated. Many times, a Veterinarian may not be sure themselves and may require to perform a fine needle aspirate to determine the structure and the type of cells present. Regards Dr Callum Turner DVM
Add a comment to Dora's experience
Was this experience helpful?
larry
Main Coon
13 Years
0 found helpful
my cat had gingivitis bad was on antibiotic for a week then taken infor dental they said he was breathing thru his mouth went to do dental procedure and could not intubate had mass in rood of mouth with profuse bleeding got bleeding stopped hes 13 yrs has controlled dietabetis takes insulin i check blood sugar i had them do a xray to see if he had something stuck in throat when this all started thats how we found out about infection bad teeth gingivitis was on orabax 1 week before procedure vet suggest putting to sleep also should the xray have showed mass in roof of mouth still had good appitite but only eating half of usual amount prob because it was hurting to eat i think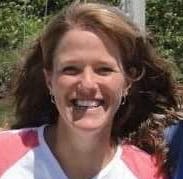 1611
Recommendations
Thank you for your email. Soft tissue masses often don't show up on x-ray, but the fact that your veterinarian actually saw the mass with their eyes means it is there. I'm not sure if they took a biopsy or if he is on any treatment, but if they suspect that Larry has a tumor in his mouth, those can be quite painful, and very difficult to treat. Your veterinarian has Larry's best interest at heart, and as sad as it is, if he is suffering and can't eat, and is having trouble breathing, euthanasia may be the kindest option for him. I am sorry that this is happening to him.
we did have him put to sleep on vets advice just always will wonder if i did the right choice
Add a comment to larry's experience
Was this experience helpful?
Raina
Unknown mix between Russian blue and something el
7 Years
0 found helpful
Help! My cat has completely changed since I got home from summer vacation. She hasn't been eating well, wed be lucky to get her to eat once every 2 days. She has a big gut but nothing else is, in fact everything else is just skin and bone. She always breathes heavily and recently her voice has changed. It happened after we moved and it was difficult on her and she also got her front claws removed could that be the cause???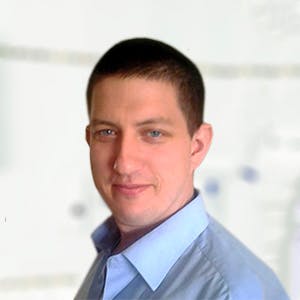 3320
Recommendations
Given the amount of weight loss and swollen abdomen you should visit your Veterinarian immediately for an examination as there are a few possible causes for the symptoms which you are listing and this wouldn't be due to anything you could treat at home. Liver disease, cancer, intestinal disorders among others are all possible causes of these symptoms. Regards Dr Callum Turner DVM
Add a comment to Raina's experience
Was this experience helpful?
Kitty
Long haired domestic
13 Years
0 found helpful
My cat had trouble breathing, loosing her voice, and was wheezing. Ultimately, we decided to have her through looked at under anesthesia propofol. They determining while under there was a very large mass. Her heart stopped and she died. My question is what could have been done differently? We needed to determine if she was sick. Would she have lived a lot longer? Or did we encourage an early death.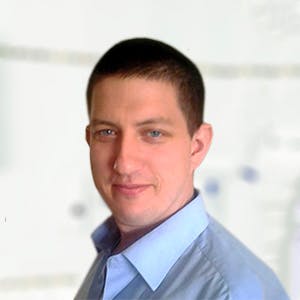 3320
Recommendations
It is difficult to say what exactly could have been done to save Kitty, if anything; in a cat her age a large mass in the throat most likely was causing extra luminal pressure on the trachea which lead to the breathing difficulties, also the change in voice should have been an indication of a mass around the throat. It is impossible without performing a necropsy to determine whether or not Kitty could have been treated or managed. Regards Dr Callum Turner DVM
Add a comment to Kitty's experience
Was this experience helpful?