What is Surgery to Drain Excess Fluid?
Excess fluid can build up in the body cavities of your cat that may require intervention by your veterinarian to drain. The most common types of fluid buildup in cats that require surgical intervention to drain are pleural effusion, which is buildup of fluid in the pleural sac surrounding the lungs, and peritoneal effusion (ascites), which is fluid buildup in the abdominal cavity of your cat. Fluid accumulation can occur gradually over a period of time (chronic) or quickly over a short period of time (acute/critical).
Fluid buildup in body cavities may occur for a variety of reasons including cancer, infection, heart failure, and chemical imbalances. Often, treatment of the underlying condition will resolve the condition and fluid will absorb back into your cat's tissues, however, if fluid build up is too excessive to be reabsorbed in a timely manner, if life threatening symptoms are being caused by the accumulated fluid, or if treatment of the underlying condition is not adequate to address the production of excessive fluid, your veterinarian may need to act to drain the fluid. Excess fluid in the pleural sac may put pressure on the lungs resulting in breathing problems and excess fluid in the abdominal cavity can put pressure on vital organs, affecting functioning. When this occurs, veterinarian intervention is critical to a positive outcome. Surgical procedure to aspirate (remove) the excess fluid is required immediately.
Surgery to Drain Excess Fluid Procedure in Cats
If symptoms of organ failure or respiratory failure accompany pleural or peritoneal effusion, treatment of the underlying condition may not be adequate to address the excess pressure being put on your pet's internal organs and draining the fluid by surgical intervention will be required.
If your cat is experiencing respiratory distress, oxygen therapy will be provided. Pulse, blood pressure, and temperature will be monitored during the procedure.
If pleural effusion is present, a thoracentesis will be performed. Your cat will need to be immobilized during the procedure. This may be accomplished through sedation and having assistants immobilize the cat or anesthesia may be administered if required.
The area will be shaved and prepared aseptically. A local anesthetic will be administered at the site where the puncture to allow drainage is to occur.
Ultrasound may be used to locate fluid build up and guide the procedure. Your veterinarian will insert a long needle into the fluid filled sac and draw fluid out with a syringe. If a chest drain is being inserted to be used for ongoing drainage, general anesthetic will be used, a puncture made with a scalpel, a catheter inserted into the incision and guided into the pleural sac, excess fluid aspirated, and a valve attached to the drain that can be used for ongoing drainage of fluid in the pleural sac.
For ascites, a paracentesis procedure is performed to drain excess abdominal fluid. The procedure is similar to that for a thoracentesis, your cat will be immobilized, possibly with sedation and anesthesia, the abdominal area where the puncture is to be performed will be shaved and cleaned, and local anesthetic applied. Ultrasound may be used to locate excess fluid, a needle used to drain fluid or, a surgical incision, followed by a catheter insertion, and excess fluid drained. If a catheter is being used it will be left in place and a valve attached for ongoing drainage.
Efficacy of Surgery to Drain Excess Fluid in Cats
Surgical drainage of fluid addresses the fluid build up short-term by removing the fluid and relieving pressure on surrounding organs. The long-term effectiveness of surgical drainage of excess fluid depends on the success in addressing the underlying cause. If the underlying cause cannot be successfully treated, fluid accumulation may recur.
Surgery to Drain Excess Fluid Recovery in Cats
If the underlying cause can be treated, your cat's recovery after removal of excess fluid should be relatively complication-free. The most common cause of excessive fluid buildup, chylothorax, has a good prognosis provided ongoing management under the care of a veterinarian is provided.
If a catheter was inserted for ongoing drainage, this will need to be monitored and removed by your veterinarian. Long term, periodic treatment to drain fluid build-up may be required and a special diet low in sodium and fat may be required to mitigate future fluid accumulation.
Cost of Surgery to Drain Excess Fluid in Cats
The cost of treating fluid accumulation surgically depends on additional considerations and treatment taken to address the underlying condition. Fluid drainage can be an expensive procedure depending on the requirements for the procedure. For example, anesthetic requirements, ultrasound guidance during the procedure, and ongoing hospitalization and veterinary follow up if a drain is left in for a period of time to drain fluid will affect the overall cost of treatment. Depending on the cost of living in your area, the cost of this procedure can range from $500 to $1,500.00.
Cat Surgery to Drain Excess Fluid Considerations
Surgical drainage of fluid build is associated with several risks including pneumothorax, hemorrhage, and hypotension (drop in blood pressure). Other, less serious, complications include dry tap (when no fluid is aspirated), bruising, and cough. Using ultrasound to guide the procedure, sedation, and oxygen therapy can minimize these risks. As surgical removal of fluid is usually an emergency procedure performed to relieve pressure on lungs or internal organs, the risks of not performing the procedure for your cat are greater than the risk of complications from the procedure.
Surgery to Drain Excess Fluid Prevention in Cats
Pet owners should careful monitoring their cat and seek early treatment to address any medical conditions before fluid buildup in the pleural or abdominal cavity occurs. This will help prevent the need for surgical intervention to remove fluid by your veterinarian.
Depending on your cat's condition, a diet low in fat and/or in salt may help reduce the risk of fluid accumulation.
Routine check-ups and monitoring of existing medical conditions by your veterinarian will decrease the risk of a medical condition progressing to the point where fluid accumulation becomes excessive, requiring surgical intervention.
Surgery to Drain Excess Fluid Questions and Advice from Veterinary Professionals
Boogster
American Shorthair
15 Years
0 found helpful
Has Symptoms
Firm belly, Swollen abdomen
We have a 15 year old male who has numerous issues. He's mildly diabetic & has cancer as well. He's been getting his abdomen drained of fluid often, it went from once a month to every 2 weeks now. The vet put in a teflon catheter at this point to make it easier. My question is since we've become very comfortable with medical procedures for our cats over the past 25 years (meds, injections, etc), with this catheter in place, is draining the fluid something we could take on? The reason we ask is two-fold....1 is the expense ($250 per draining), and 2 is the stress on him going to & from the vet. He's old & it's extremely hard on him. Thanks for any advice/input.
For your question regarding fluid drainage, I have been attempting myself during the past few days on my trip where I am to have no access to medical care. Before leaving, my cat only needed draining every 4 days but slowly it increases to more frequently. For last two nights, I have attempted draining twice. I was shown techniques by a medical professional and attempted them myself. The first time I had some complications. I believe to have hit a blood pocket once i felt the draining had stopped, most likely caused by being blocked by something, i attempted to move the needle around and this caused some bleeding. It was not anything servere like hemorrhage but you can tell the yellow liquid was now tainted red. Afterwards one day a bruise appeared on the site of puncture. I attempted draining again today with only able to get out 30ml. Once I felt the pressure blockage this time I decided to not move the needle. So for answering your question, yes it is possible and of course you should try if the alternative is death. Before this trip I had had him professionally drained about a dozen times. It is about 150 for the procedure each time. In ideal situation you would always have a medical professional perform, in unideal situations, you must be creative to find solutions to keep your cat out of pain. For me, euthanasia will never be an option due to my cultural and ethical upbringing.
Add a comment to Boogster's experience
Was this experience helpful?
Gus
Bengal
12 Years
2 found helpful
Medication Used
Entyce, Mirtazapine, Morphine
As hard as it is for me to write this, I feel that by sharing my experience, and my mistakes, I may help someone out there facing similar illness in their beloved cat-friend-child. My ~12years old Bengal friend, Gus, has always been a high energy and very affectionate cat - like a little boy. (We got him from a cats foster-home in 2012) He had a little bloody diarrhea episode on 26th Dec 2018, which made us take him to a VCA specialty clinic for a checkup (doctors at this clinic referred to as 'A' in below) They did a complete blood-work/ultrasound which was unremarkable for most part. His ultrasound showed some thickening in intestinal walls, and a possibility of a hypoehoic mass (darkened region on ultrasound) between his pancreas and spleen. They didn't find it to be too concerning at that point, and sent him home with some antibiotics. The meds helped and he was back to his normal solid-poop self. However starting 2nd week of Feb, we started noticing a little bulge in his abdomen, which I ignorantly attributed to him possibly eating more and gaining weight. (Mistake #1: Knowing how athletic a cat he was, I should have not imagined him gaining belly-fat, and taken him in for a check-up right away).
Over next week, I changed his diet a little (he was always fed canned wet food, Wellness for most part) to use high-protein/less-fat, but his abdomen kept getting bigger over next week. I finally took him to a vet (this doctor referred to as 'B' in below) for a checkup on 21st Feb. Gus had gained about 3 pounds since Dec, and Dr. 'B' confirmed that he had fluid in his abdomen. Dr B drained about 3/4 pounds of fluid out and sent it for cytology, as well as, did a complete blood work (CBC, and renal profile). The blood work was good, except for the WBC being slightly higher than upper range). Dr. 'B' suspected FIV, but since the drained fluid was more pink in color and not milky, he wasn't sure. The cytology report two days later confirmed that it was not FIV. There was no clear diagnosis in the cytology report except for a possibility of some kind of neoplasia (cancerous growth) due to uneven RBC sizes observed in cytology test. At this point, looking at Gus' previous ultrasound report from Dec, Dr. B suspected that the hypoechoic mass noticed behind his pancreas back then could have been some kind of cyst, and if that was the case, he'd recommend taking it out surgically. We took Gus back to clinic 'A' on Mon 25th Feb for another echo/ultrasound. The echo was excellent, no issues in the heart. The ultrasound turned out to be better than before - no signs of hypoechoic mass behind his pancreas, but there was still some thickening noticed in his intestinal walls, and the radiologist at 'A' also noticed some nodules like formations in there. Based on these findings, the vet at 'A' suspected a possibility of some kind of neoplasia/lymphoma, and recommended doing a needle-biopsy on live for further evaluation, followed by starting Gus on Predinsole steroid tablets. They also recommended not to drain all of fluid in Gus' abdomen out, as that might have put pressure on his heart. I consulted with Dr. 'B' about this, and Dr. 'B' stressed that doing an exploratory biopsy surgery on Gus would be a better option than the needle biopsy as that may not get the affected tissue sample. I was so paralyzed in my mind that evening that I agreed to Dr. B's recommendation of invasive biopsy surgery (Mistake# 2 !), without making him discuss the pros/cons of the invasive surgery, vs. starting with steroid/anti-biotics treatment, and impact on Gus's remaining quality of life. Dr. B claimed that the biopsy surgery was not a big deal, and was as simple surgical procedure as neutering a cat. In hindsight, if I had known that the surgery could make it harder for Gus's immune system to fight on two fronts (the possible lymphoma, and healing surgical wounds), and that the prognosis would be no better than simply starting him on steroid treatment advised by 'A', I would have said no to the invasive procedure. But I just wasn't thinking clearly at that fated Monday evening. The Dr. 'B' arranged the surgery on Tue the 26th Feb, and asked me to not feed Gus after midnight. I dropped Gus off at 'B' around noon. However, the surgery didn't start until around 4pm that evening. Originally Dr. B was planning to keep him overnight at his clinic for observation of his recovery, but then he changed his mind around 7pm and asked us to take Gus home as he wasn't willing to eat. I picked Gus up around 7:30pm and took him home with only instructions to give him Entyce syringes if needed. Dr. 'B' seemed to have just assume that Gus would start eating at home, and didn't give us any guidelines on force-feeding him. Gus was extremely weak and wobbly that night, and just laid on his side with eyes open all night. It seemed that he was in pain, and still not willing to eat. I did not try to force-feed him worrying that he might vomit, imagining that his symptoms must be effects of the anesthesia. (* Mistake# 3!). Gus did drink lots of water next morning, but still no willingness to eat. I took him back to 'B' for a follow-up checkup, and 'B' simply sent him home with another buprenorphine, and cerenia injection. Gus had not eaten for more than 36hrs at this point, but 'B' did not have any concerns. We trusted 'B' and did not still try to force-feed Gus all day. Gus did lick about 0.5oz of wet food from my fingers, but that was it all Wed the 27th. Gus remained very weak and laid on his side with eyes open for most part all day/night again. Worried that he had eaten so very little in almost 50hours, I took him to 'B' again on Thu 28th morning. Dr. 'B' still did not say anything about force-feeding him, did not bother to do any follow-up blood work on Gus, and sent us home again with another higher dose buprenorphine injection, claiming it'd help him sleep. He also gave us a buprenorphine syringe to give to Gus after 12 hours. Gus condition did not improve much all day. We got him to lick more food off our fingers, but still not much – maybe another 4 oz or so all day. Gus kept drinking lots of water throughout the day. I gave buprenorphine syringe to Gus around midnight, and it seemed that oral dose helped him a bit, and he did sleep that night. Gus seemed just a little better on Friday morning. I decided to force-feed him with a syringe, and he did not seem to mind too much. He was walking around a little, and went to lay by our another cat (a 14yrs old tabby), and got a tongue-bath from her as well. We started feeling better that he was recovering a bit, and that his weakness/no-appetite was probably just surgery after-effects. But that evening Gus had a urinary incontinence episode on the bed. We consulted with. Dr. B that evening, but Dr. B ignored the urinary incontinence episode. He focused on the fact that the biopsy report had indicated strong possibility of spreading Carcinoma in Gus' intestines. Dr. B said that he had already consulted with his oncologist vet friend, and recommended starting chemo, Carboplatin infusion directly into Gus' abdomen, starting Monday. I said yes – again without forcing Dr. B to give me pros/cons of the treatment, or asking to consult with the oncologist ourselves for any alternate options. (Mistake# 4!). Dr. B also suggested to start Gus on ¼ of 'Mirtazapine' tablet to help with his appetite next morning. So, on Sat morning, I force-fed about 2.5oz of Hill's prescription diet A/D food to Gus, and mixed 1/4th Mirtazapine tablet in that food. A few minutes after eating, Gus started having some light tremors in his body, and his head was shaking visibly. In panic, I had the after-hours/weekend service page Dr. B. Dr. B called me back an hour later, and suggested to wait-and-watch, unless the tremors got worse. At this point Dr. B wasn't still too concerned about our observations that Gus' weakness had increased, and he was visibly having hard time walking to the water and/or litter box to pee. Still no advice on checking Gus' blood-work to make sure that the biopsy surgery hadn't deteriorated his condition, and no concerns about our mention of Gus' progressing weakness. The after-effects of Mirtazapine sub-sided after a couple of hours, but it still hadn't helped Gus with the appetite. I continued to force-feed Gus on Sat/Sunday (about 4oz of a/d food each day). What I was unware of at that point was that we should have been feeding a lot more quantity of a/d food to Gus. The online published guidelines (I found later) are about 2000 calories a day for ~12 lb cat, which would have been almost two cans of a/d food every day. On Sunday, Gus's weakness had worsened, but trusting Dr. B's feedback so far, I, once again did not rush Gus to emergency clinic for a check-up (Big Mistake# 5!). On Monday, the 4th March morning, Gus had lost weight, muscle mass, and was wobbling in getting to the litter-box. I was very worried at this point, but was hoping that Dr. B would check on him before the chemo appointment that afternoon. I took Gus in around noon to Dr. B. I was informed by his staff that he was running behind due to some urgent calls that morning, and he might not have time for a consultation before the chemo procedure on Gus. Once again, trusting Dr. B judgement, I agreed to whatever Dr. B suggested, and they took Gus in. As I was worried about Gus not eating, and had just found out about esophagus feeding tube from online browsing, I asked Dr. B's staff to ask Dr. B about possibility of feeding tube for Gus. Three hours later. Dr. B asked me to his consultation room, and said that the carboplatin chemo/fluid-drainage/feeding-tube was all done, and Gus was recovering from anesthesia. He then mentioned that the fluid-drainage indicated lot more blood in the fluid than a week before, and that Gus' CBC blood-work (that was done by him during past three hours) indicated severe regenerative anemia, with Hemocrit being only about 11%. The CBC Idexx report indicated lots of new immature RBCs being generated, and strong possibility of Hemolytic anemia, possibly due to his intestinal carcinoma spreading all this while in last week. He said that at this point Gus needed immediate blood transfusion to get to the point where any other treatment could be undertaken. While Dr. B was discussing all of this, he was also wrapping a bandage around Gus' neck, and then he taped the hanging feed-tube folded-upward on that bandage. I went out for a few minutes to call work for time-off, and inquire clinic 'A' about blood-transfusions (was quoted $3300 with no guarantee of Gus surviving the transfusion process). I made up my mind to take the chance anyway, and went back in. At this point Gus had started vocalizing and becoming agitated, trying to jump off the kennel. His jaws were chattering and he was exhibiting chocking like symptoms. Dr. B was just standing there discussing how it might be too late for blood-transfusion, ignoring Gus' loud vocalizing. In panic, I asked Dr. B technician if anything could be done to alleviate Gus choking condition, and he finally put an oxygen mask to Gus' mouth, which seemed to calm him a bit. But his body was still convulsing. Dr. B started to check on his pulse, and said that his pulse was sinking. I told him that Gus seemed okay before the neck bandage was put on, and asked him to loosen it, He did that, but it didn't help Gus. In my panicked state, I forgot to ask Dr. B to also loosen the feeding-tube that was taped upward tightly to that bandage… To this time, I have a lingering feeling that the feeding-tube's getting taped up was what was Choking Gus, because my later browsing the Internet indicated that the death due to not enough red blood-cells carrying oxygen (hypoxia) is supposed to be relatively painless – like fading away in sleep!! I'd never know for sure! Seeing how Gus' body was convulsing on the table, his hind legs frantically kicking, I desperately wanted to ease it, and asked Dr. B (who was just standing by, not suggesting anything – I guess, vets, having seen many deaths, get hardened enough to not be bothered by vocalizing/pain/suffering in pets on death-bed) about if we could give him any anesthesia. Dr. B then shaved Gus's neck and gave him euthanasia injection, all this while Gus's body suffering, fighting, struggling! I watched him pass way over next minute – that seemed like an eternity to my in-shock mind! I had never wanted Gus's last time to be so full of suffering – When there was time for Gus to go, I wanted the vet to come to our home for euthanasia, and I had hoped, based on Dr. B's feedback the last week after biopsy, that we should have at least two weeks, and more likely two months with Gus, after chemo treatment started. I was so in denial about Gus's condition all last week – and seems like that every decision I took was the wrong one for Gus. Should have listened to the vet at 'A' and started Gus on steroids, rather than accepting Dr. B's recommendation of biopsy surgery, that Gus never recovered from. I still don't understand how Dr. B could have gone ahead with Chemo/fluid-drainage that fateful Monday morning, when he say how weak/fragile condition Gus was in. Why didn't he wait for the CBC results before putting Gus under anaesthesia for chemo? Was it purely for the thousands of dollars that those procedures generated that day, or was it because he was rushed that morning, or maybe he truly believed it to be the best course of treatment at that point. I'd never know – I should give benefit of doubt to Dr. B. After all, me being responsible for Gus, I am the one who should have been more through about evaluating pros/cons of invasive procedures on Gus' quality of life. I should have gotten a second opinion before agreeing to biopsy. I should have rushed Gus to emergency clinic after noticing his weakening condition last weekend. If I had done that, possibly the blood-transfusion would have saved him for now. In the end, it was the sequence of my decisions that not only ended up shortening remaining time Gus had, but also made it a horrific painful last moments for that little magnificent friend.

Sorry about the lengthy paragraphs. I sincerely hope that no one out there has to go through something like this – and that this would help someone in evaluating the invasive options more thoroughly.
I dont want you to feel any guilt at all. when we love someone, our emotions go wild and when they are in danger, this worry ( or at the end, panic) impairs clear thinking. this is physiology, not just me trying to make you feel better. there is no way you could have acted differently unless you had been trained in vet sciences. all that you need to remember is the lifetime of love and peacefulness you provided, and that the suffering was temporary and is over. i know- easier said than done.. Thank you for sharing, sending hugs
I dont want you to feel any guilt at all. when you love something, your emotions go wild when they are in danger and these emotions impair logical, clear- headed thinking. this is physiology, not me just trying to comfort you . there is no way you could have acted differently unless you had been trained in vet sciences . all you should remember is the love and peacefulness you provided him over his lifetime and that the suffering was temporary and is over. i know - easier said than done..thank you for sharing, sending hugs
omg, I cannot believe you went through all of that.
You did not get the support you needed that was required to ensure you were comfortable in the decision you were making.

I have tears down my face and knowing that Gus was suffering and yet he was helpless to take the pipe out of his mouth. I would have grabbed the pipe and pulled it out myself. I would have been screaming at the top of my lungs at the vet to make them do something. I would then file for law suit against the doctor.

I am so sorry that Gus suffered in his last moments when you tried to what you thought was best. I am currently arguing with the vets now and making them do what they need to do.
They just gave my cat steroids and said see ya, your cat most probably has cancer. My cat's belly was bloated and I could see she was having trouble breathing and then I went back the next day and sure enough the fluid got worse and they drained it out of her. Now she is not eating again, nor drinking and I surringed water down her mouth do stop her kidneys from failing due to lack of water.

She is eating very little, but I just seem to be constantly begging these vets to do something.

I say how it is and I will tell a vet "i told you so" right at their face and who gives a dam if they are embarrassed.

I will be thinking of you and Gus and hope that my little Wiskers gets through her ordeal. I don't have any money which is my problem and I am now dealing with a car problem that my mechanic messed up, so being limited with money and seeing your cat almost dying is the most heartbreaking thing ever.
Add a comment to Gus's experience
Was this experience helpful?
Twix
Persian
3 Months
0 found helpful
She started with becoming lethargic. Belly started swelling. Fast forward two weeks we took her to the vet. Got an x-ray and she got diagnosed with fip. Now she was a skeleton. The vet drained the water and her belly deflated but still lethargic. Prior to the draining she was given medicine and injections for fever. After seeing the xray the vet considered euthanization but decided to wait one week under observation after draining the water to make sure euthanization is nesseccary. Been 2 weeks after draining now and stomach hasnt bloated again. Still very weak and depressed but no water. Going to take her to another vet in a few days to get another opinion. I just hope that she gets well.
my kitten has the same health condition. may i know how much it cost you to have fluid drained? can you please share any update on her condition now? thank you
Add a comment to Twix's experience
Was this experience helpful?
Deepika
Maine Coon
8 Years
0 found helpful
I have an 8 year female old cat who developed chylothorac three weeks ago with no underlying condition to be causing it, and just underwent tubal duct ligation with subtotal pericardiectomy on Weds. She is still getting lots of fluid build up and having thoracentesis daily. IS there a procedure to place a semi-permanent drain in her so she could last without the pain and expense of daily draining - and if so, what ? Thanx for any info..
Add a comment to Deepika's experience
Was this experience helpful?
Mel
No defined race
14 Years
0 found helpful
Has Symptoms
Higher than normal respiration rate
What is the risk of draining excess pleural fluid (low, medium or high)? What possible complications can occur and the what are the severity of these complications?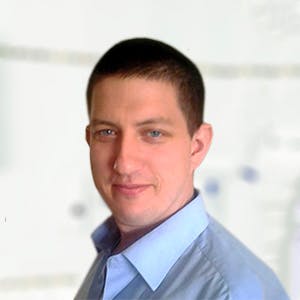 3320
Recommendations
It isn't as simple as saying 'is the risk low, medium or high?' since it depends on the underlying cause for the fluid and Mel's general state of health; there is a risk in any procedure especially when piercing the thorax, however your Veterinarian will determine the risk:benefit balance before going ahead with the procedure. The procedure can be low risk or it may be high risk as it depends on the the underlying cause and overall health as mentioned before; complications may include infection, collapse among other issues but again it all depends on the cause. Regards Dr Callum Turner DVM
I have an 8 year female old cat who developed chylothorac three weeks ago with no underlying condition to be causing it, and just underwent tubal duct ligation with subtotal pericardiectomy on Weds. She is still getting lots of fluid build up and having thoracentesis daily. IS there a procedure to place a semi-permanent drain in her so she could last without the pain and expense of daily draining - and if so, what ? Thanx for any info..
Add a comment to Mel's experience
Was this experience helpful?
Smeagol
British short hair
10 Years
0 found helpful
My cat has been diagnose of HCM disesce, now the Vet only giving Furosemide 0.45 twice a day, not very affective as fluid build up in the chest after few days... recently took my cat to drain fluid 300ml without sedation, cat come back more relax but afraid the fluid will build up again in couple days, Vet didn't give me any other medication for the heart, advise its a final stage of HCM, and suggest euthanasia, I can't pass myself to go to this step as my cat still eat and loop normally when there is not much fluid in the chest, can you suggest me any other possible medication can provide him to stay longer with a quality life?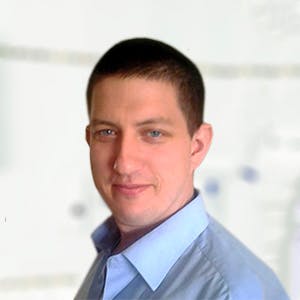 3320
Recommendations
Without examining Smeagol I cannot (legally) say what other medication may be suitable in this case; there is a strong possibility that the fluid will return regardless of diuretic treatment. If you're not happy with the prognosis given to you by your Veterinarian, you should seek another opinion from another local Veterinarian for peace of mind. Regards Dr Callum Turner DVM
Add a comment to Smeagol's experience
Was this experience helpful?
Tigger
orange
17 Years
0 found helpful
Hi,

My cat's leg has a bump on it. The bump is soft to the touch though originally it was hard like bone. Also all the fur on the bump is now gone. I am wondering if it's fluid buildup? About a year ago he was around 18lbs so a fat cat but now he weighs 9lbs. I originally took him to my vet and we found out that he has early signs of kidney failure and muscle atrophy. Though the bump was left undetermined and was hoping for some advice.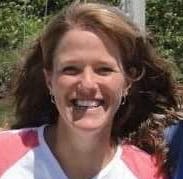 1611
Recommendations
Unfortunately without seeing Tigger or being able to see the bump, I don't have any way to comment on whether that bump is fluid buildup of another type of mass. Your veterinarian may need to take a needle aspirate of the lump to see what types of cells are there to determine what type of mass it is, and what treatment, if any, may be needed.
Add a comment to Tigger's experience
Was this experience helpful?
Robin
American Shorthair
2 Years
1 found helpful
My cat has a hard time breathing and is in a lot of pain, could it be fluid in the lungs? Also he is not liking getting picked up. A lot of times he will walk into the living room and starts panting and meowing as if he is in pain. Then will lay there and have tears literally coming out of his eyes.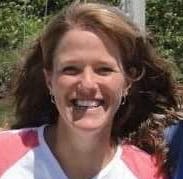 1611
Recommendations
There are many causes for the behavior that you are describing, and without seeing Robin, I don't have any way to know what might be causing that. It does sound, however, like he needs to be seen immediately by a veterinarian, as there are some life-threatening problems that can look like that. I hope that he is okay.
okay thank you so much and i hope so too. very worried at the moment. I will take him in asap.
Add a comment to Robin's experience
Was this experience helpful?