What is Anal Gland Cancer?
The anal glands are small sacs found on either side of the anal opening of your dog. The lining of the sacs produces a small amount of liquid, which is eliminated each time your dog defecates. The development of a tumor in this area can be significant; even with the presence of a small growth there is the definite possibility that the tissues will be invaded and the cancer will spread (metastasize). In some cases, the tumor can cause hypercalcemia (elevated blood calcium), leading to kidney failure.
Apocrine Gland Adenocarcinoma is the scientific name for anal gland cancer, a relatively uncommon but serious form of malignant tumor. More common is the blockage, infection or impaction of the anal sac. An annual visit to the veterinarian to check your pet's general health, which will include a rectal examination, is the best way to detect a tumor from the onset.
Book First Walk Free!
Symptoms of Anal Gland Cancer in Dogs
An anal gland tumor is not always obvious to the eye as the tumor may be growing inward. If your dog has an anal gland tumor, he may present some or all of these symptoms:
Scooting his hind end along the ground
Licking of the perianal area
A lump beside the anus
Straining and displaying difficulty passing feces
Blood in the stool
Apocrine Gland Adenocarcinoma may lead to kidney failure due to elevated blood calcium which may present as follows:
The increased need to drink
Frequent urination
Vomiting
Muscle weakness
Causes of Anal Gland Cancer in Dogs
As we find in humans, the cause of cancer is not always easily discovered. We do know that cancer found in the anal gland is diagnosed equally in male and female dogs. This type of cancer is most often found in dogs of medium to middle age. Reports have shown that spaniel breeds are found to be at increased risk for Apocrine Gland Adenocarcinoma.
Diagnosis of Anal Gland Cancer in Dogs
At the start of the examination, the veterinarian will ask you to describe the concerning symptoms and behaviors that you are noticing in your pet. Be certain to carefully explain every sign of discomfort that you may have noticed. This will help the veterinarian to reach an accurate diagnosis. A physical exam will also take place, at which time the veterinarian may discover a mass or lump in the perianal area.
If a tumor is found, the veterinarian may need to aspirate (insert a needle) into the mass to distinguish between cancerous cells and infection. This is the biopsy, and is often performed when your pet is awake or under a very quick acting injectable sedation. Blood tests, to assess the overall health of your dog as well as verify the presence of kidney trouble, will be performed. In addition, x-rays and ultrasound may be necessary in order to evaluate the lymph nodes and organs (such as kidneys, heart and lungs).
Treatment of Anal Gland Cancer in Dogs
Early detection of anal gland cancer in dogs is best followed with aggressive treatment.
Surgery is the first option. If the tumor was discovered in the early stages and the spread to lymph nodes is limited, complete removal of the tumor is desirable. This provides the best possible outcome for your dog. The tumor is removed through an incision directly at the site of the mass. Large tumors may necessitate removal of additional tissue surrounding the mass. In 50% of the canine cases of Apocrine Gland Adenocarcinoma, enlarged lymph nodes are found in the abdomen. They can be removed at the same time as the primary tumor.
Chemotherapy is the recommended second step, in order to prevent the spread of the disease. Radiation may be required also, particularly in cases where complete surgical removal cannot be realized. You may decide to have your veterinarian use the surgical approach only; however, the best way to improve the life expectancy of your dog will be with the additional treatments of chemotherapy and radiation.
If your pet has hypercalcemia, calcium lowering drugs and prednisone along with intravenous care, will be necessary prior to surgery.
Recovery of Anal Gland Cancer in Dogs
Veterinary follow up is crucial to the continued health of your pet. Patients of anal gland cancer surgery and drug therapy require return visits to the clinic every 3 months for a period of 18 months. Biannual visits are important for the duration of your dog's life.
Immediate care after surgery will involve your dog wearing an Elizabethan collar to prevent the tearing or infecting of the wound due to licking. Stool softening medication will be prescribed, and you will be instructed to limit the activity of your dog for a minimum of two weeks.
Fecal incontinence may be present in the weeks following surgery, but in most cases the problem will gradually be resolved. Continued kidney issues are a possibility which may necessitate a prescription for blood calcium reduction. The outcome of anal gland cancer depends greatly on your pet's overall health and the size of the tumor upon discovery.
Cost of Anal Gland Cancer in Dogs
The veterinarian will likely want to do a complete tumor removal, surgically ($1,500-$3,800). The veterinarian will likely combine surgery with chemotherapy ($1,000 per treatment) to best avoid more growths throughout the body. If the tumor has spread to the lymph nodes or is rather large then complete surgical removal may not be an option. Radiation therapy ($2,000-$6,000) will likely be the best option to combat a large tumor that would be dangerous to remove. If your dog has been diagnosed with hypercalcemia, this will need to be treated before surgery. Treatment can consist of calcium lowering drugs, Prednisone ($40 per 100ct.) as well as, the use of intravenous fluid therapy ($40-$60).
Anal Gland Cancer Questions and Advice from Veterinary Professionals
Tony
American Pit Bull Terrier or American Staffordshire Terrier
12 Years
0 found helpful
Has Symptoms
Sometimes licking anal Weight loss
My 12 y/o pit bull was just diagnosed with a cancerous mass deep inside his anal sac, enlarged lymph nodes were seen through ultrasound test and increased liver values after blood test was done.. 8 months ago he was limping and diagnosed with degenerative joint disease and arthritis in his knee. My vet recommended acupuncture and strict diet to lose weigh because my vet said he was so overweight and that was the cause of his knee and joint disease. So we put Tony on a diet and cut out all treats. Tony went from 93 lbs. to now weighing 78 lbs and starting running around like a puppy and joints and knees were terrific. Now last week brought him to the Vet because he was liking his rectum a lot and lost 10 more pounds.. now he has a cancerous mass deep inside his anal sac and vet surmises the cancer metestasized to his lymph nodes and stomach lining. Vet recommends removing all the cancer in all 3 areas and then chemo. Or leave him alone and he could live 6 more months. If we do the surgery and chemo Tony would live an extra 3-4 months. I don't feel putting Tony through agony of chemo and surgery is worth the extra 3 months. What is your opinion and have you known of dogs in Tony's condition live more than 6 months if left alone . I don't want him to suffer and I won't be selfish but my heart would be forever destroyed. Tony is my whole life and I'm so sick over this. I'm a cancer survivor and without Tony I wouldn't be he here.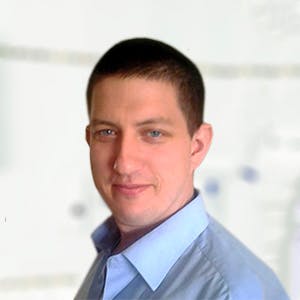 2492
Recommendations
It is difficult to say what the best course of action is without examining Tony and seeing the images etc… but in severe cases like this it is normally best to not take action since surgery, recover from surgery and the chemotherapy isn't worth the extra two or three months on life expectancy since you need to consider quality of life during this time and not just how long Tony has left. If you are wanting a more in depth second opinion I would recommend reaching out to PetRays for a second opinion from a board certified Oncologist. Regards Dr Callum Turner DVM www.petrays.com
Add a comment to Tony's experience
Was this experience helpful?
Max
Goldendoodle
11 Years
0 found helpful
Hi - Our 11 yr old Goldendoodle was just diagnosed with an adenocarcinoma at his anal sack. His symptoms were bloody diarrhea and some vomiting. He's also lost quite a bit of weight within this past year. He had bone cancer in a toe and we had that removed just a few weeks ago, plus a couple of large tumors that were benign. (He is full of lipomas and cysts throughout his body.) He's been through a lot in the past 6 months and we are inclined to not treat this current problem aggressively due to his age. (He also has been treated with phenobarbital for years now due to seizure disorder.) His bloodwork came back normal. The doctor said that his colon was distended and quite irritated so she sent us home with metronidazole to help calm it down and stop the diarrhea. She knows we do not want another surgery for our poor boy but nonetheless suggested an ultrasound to check for lymph node enlargement. My husband is opposed to any more tests or interventions and I frankly must agree with him. At this point I guess what I need to ask is, what should we look for if this cancer progresses? The last thing we want for him is have him suffer at all. We are very sad.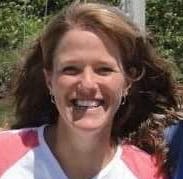 1076
Recommendations
I'm sorry that this is happening to Max, that is very sad. Anal gland tumors can grow quickly, or slowly, depending on the particular dog. He may not be overwhelmingly affected by this tumor other than problems defecating, or he may have continued eight loss and lose condition quickly. It will be a matter of how his body handles this situation, and will probably require ongoing and frequent communication with your veterinarian. They will be able to help guide you through the process of making sure that he is not suffering at any point. I hope that things go well for him for quite a while.
Could there be any link between this tumor and his prior issue with the bone cancer in his toe? When he had that dealt with they did xray his lungs and they looked good.
Add a comment to Max's experience
Was this experience helpful?
Bailey
Cocker Spaniel
13 Years
1 found helpful
My 13 year old cocker spaniel has had issues for about 4 years with anal glands becoming impacted leading to accesses. Now that I look back, always on the left side. I thought that we were going down that road again due to a large swelling on that side, however, the tech that tried to express her today said that it was a mass. It has gotten very large in a matter of a few hours. Aside from that, she seems to be fine with normal behavior and eating. She has been drinking a lot for the last few years. I suspect that this is an anal gland cancer. Due to age and how fast this is moving, what kind of quality of life can I expect if we decide to go ahead with treatment? She's been slowing down quite a bit in recent years. I don't want to put her through this if her quality of life will not be good.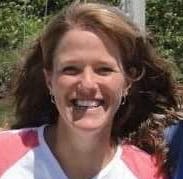 1076
Recommendations
Thank you for your email. It would probably be a good idea to have screening lab work and chest x-rays donne before deciding whether to follow through with the surgery, to assess her general health status. If you and your veterinarian decide that she is otherwise healthy, anal gland removal tends to be curative for anal gland cancer. There are many details that come in to play with this decision, and your veterinarian will be able to guide you as to whether it is a good idea for Bailey. I hope that everything goes well for her.
Add a comment to Bailey's experience
Was this experience helpful?
Troy
Border collie mix
11 Years
0 found helpful
Has Symptoms
Small sore on tumor bleeding
11 year old dog , 75 pounds. He has some arthritis, has difficulty getting around but he still seems to enjoy life. He has good days and bad, just like any old man/woman. Loves to eat, loves his bones, goes outside any chance he can. Still loves the park, etc. Recently found a tumor next to his anus. The tumor is partially (barely) in the way of his anus, so it has busted open and bleeds a little bit when he goes to the bathroom. Doesn't seem to really bother him, vet cauterized the spot that was bleeding but it came back open. At this point they are wanting us to have surgery to have it removed. My normal vet said the tumor is deeper than he would feel comfortable removing so he recommends a specialist surgeon ($$$). He says there is a chance my dog may lose control of his sphincter, main reason he suggests a surgeon.

Not really sure what to do. I don't want to pay for this surgery if he has cancer and is suffering. Also don't want him to have to wear doggie diapers. Can they test the tumor before removing it to test for cancer? What do you recommend? He hasn't had much straining when going to restroom, hasn't been drinking tons of water, hasn't been scooting. Doesn't really seem to notice it is there.

He does have some lumps throughout his body, which his vet has felt and didn't some concerned with. Seems like that is typical with older dogs.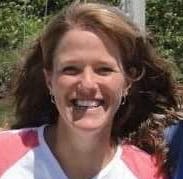 1076
Recommendations
Your veterinarian may be able to biopsy the lesion, or at least remove enough of it that it isn't causing problems, and find out whether it is a cancerous tumor before referring you to a specialist. That may end up meaning that Troy has two surgeries, but it may give you some answers before committing to that specialist. I'm not sure if that is an option, as I can't examine him, but it would be worth discussing with your veterinarian.
Add a comment to Troy's experience
Was this experience helpful?
Trooper
Dachshund
13 Years
0 found helpful
Hi! My dog Trooper is a 13 1/2 year old dachshund/jack russell mix. I actually work at a vet so after taking him in for a routine anal gland expression, the doc found a .5 cm spheroidal
mass on his left anal gland. We have since removed the whole gland and sent it out for a histopath. The report came back that it is cancer so we did a abdominal ultrasound to check his sublumbar lymph nodes. Everything checked out and none were enlarged. So, I've been advised to do rads and bloodwork about every 3 months for the first year. Would you recommend chemo or radiation too? My vet says average life span for stage 1 cancer is about 1200 days on average. Is this what you have found as well? Thanks!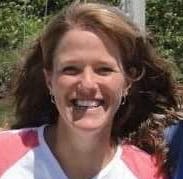 1076
Recommendations
Thank you for your email. Surgical excision of anal gland cancers tend to be curative if the surrounding lymph nodes are clear of disease, and there is a good prognosis afterwards. If you are considering chemotherapy, it would be best to consult with an oncologist to find out if chemotherapy would be indicated for this particular case, or if the surgical removal and ongoing monitoring are adequate. I hope that Trooper lives a long and happy life!
Add a comment to Trooper's experience
Was this experience helpful?
Honeynut
weenie
14 Years
1 found helpful
Has Symptoms
A hard lump on his anal gland
Am I treating my dog appropriately ?The Vet told me he has adenocarcinoma,they didn't do a biopsy due to his age. They sent him home with prednisone. They tell me he has a month to live. They did a body scan and it hasn't spread yet. I am at a loss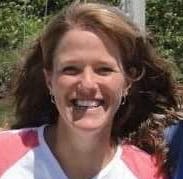 1076
Recommendations
Thank you for your email. Without examining Honeynut, I am not sure what might be going on with him. If he has a lump on his anal gland, it is possible that he may benefit from surgery, and it might lengthen his lifespan. If you are concerned, it would be worth a second opinion, as they will be able to examine him, determine what might be going on, and give you another opinion on any treatment options. I hope that you are able to keep him comfortable for a while longer.
Add a comment to Honeynut's experience
Was this experience helpful?
Brindle
pit bull terrier
14 Years
-1 found helpful
Hi my 14 yr old 72 lb. pit bull mix dog has anal sac carcinoma and an ultrasound shows large lymph nodes which I am told indicate they are cancerous... I am putting her on carprofen and right now I give her pumpkin to help her pass stool easier and am getting a stool softener to have on hand as she will need it...I also wanted to try Cbd oils...because at certain times she will be a bit restless... I am not sure if at these times she is in pain or not... my question to you is if you have any other advice for me....and I am told when she can no longer pass her stool ...that it will be time to let her go.....I have had her since she was 6 months old...I do not want her to be suffering...she loves going to the dog park....sleeps a lot....eating great and loves attention and little treats from people...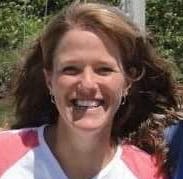 1076
Recommendations
Thank you for your email. I'm sorry that is happening with Brindle. It will be important to be in frequent communication with your veterinarian to make sure that she is comfortable, and to make the right decision when it is time. I hope that you have more time with her.
Add a comment to Brindle's experience
Was this experience helpful?
Tess
Collie cross
11 Years
0 found helpful
hi,

took my dog to the vet today. the vet checked her anal glands. one was clear, and the vet said the other had a small mass on it. she talked about doing a biopsy. my dog has no symptoms that I can see, no loss of appetite, no scooting, no licking, no sores on her anus. does this sound as if it could be cancerous?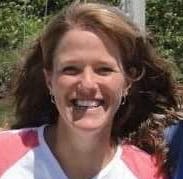 1076
Recommendations
Thank you for your email. Anal gland masses can be both benign growths, or malignant cancers. Often times, serum Calcium increases with a malignant anal gland mass, but not always. Surgical removal is usually curative, as they don't tend to be masses that metastasize. Your veterinarian will probably want to send the biopsy out to a pathologist to identify what kind of mass it is, to give you a better idea as to what to expect in the future and what the best treatment options are. I hope that everything goes well for Tess.
Add a comment to Tess's experience
Was this experience helpful?
Poppy
Labrador Retriever
4 Years
0 found helpful
My 4 year old female spayed Lab Collie cross is having an anal gland mass removed in 2 days are these always malignant or are some benign
she has had very black thick matter almost like earth expressed out of her right gland and following this has had no more constant licking issues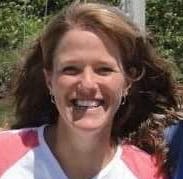 1076
Recommendations
Thank you for your email. Anal gland masses can be both benign growths, or malignant cancers. Often times, serum Calcium increases with a malignant anal gland mass, but not always. Surgical removal is usually curative, as they don't tend to be masses that metastasize. Your veterinarian will probably want to send the tumor out to a pathologist to identify what kind of mass it is, to give you a better idea as to what to expect in the future. I hope that everything goes well for Poppy!
Add a comment to Poppy's experience
Was this experience helpful?
sal
collie/spaniel
8 Years
0 found helpful
my dog has slight redness and an inflamed anus looks like glands as the anus seems normal. location is upper right and upper left side of the anus.he is not stinky and has had his glands expressed about 2 years ago.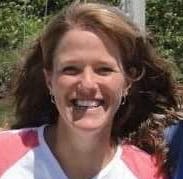 1076
Recommendations
Thank you for your email. WIthout seeing Sal, I'm not sure if the inflammation that you are noticing is related to his anal glands, but those glands can become impacted sometimes and need to be expressed, probably similar to when they had to be done two years ago. If they are impacted and don't get expressed, they can burst and abscess and be quite painful, so it would be a good idea to have him seen by your veteirnarian today just to have them checked. They'll be able to let you know if his glands were the problem, or if there is something else going on. I hope that all goes well for Sal!
Add a comment to sal's experience
Was this experience helpful?
Millie
Border Collie
5 Years
0 found helpful
5 year old border collie not eating a mass found on rectum awaiting biopsy results at the moment. First taken to the vet because of lumps I found in her neck (lymph nodes swollen)

Vet says her lungs sound bad she has a fever, and not eating . He wants to operate but is there any point I don't want her to suffer operations unespcessarily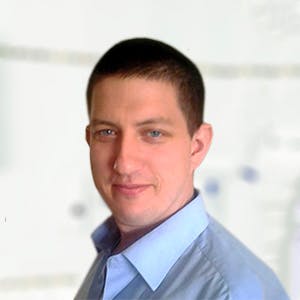 2492
Recommendations
Without examining Millie I cannot give you an indication of whether it is worth performing surgery or not; if her lungs sound bad you should consider an x-ray to see if there is any spread to the lungs or other organs. This is a decision you should make, but wait for the results of the histopathology come through and also check the lungs on an x-ray to see if they are clear. Regards Dr Callum Turner DVM
I feel your pain. My 7 year old cocker spaniel Lola has also been diagnosed and her glands are swollen. I also feel like her breathing is noisy at times. I have been to the specialist oncology today to see what options are available. I don't feel it has helped and don't know what to do for the best. I don't want to put her through the trauma of an operation but like you I wonder if just giving her the chemo will buy her some time. She seems happy at the moment but I'm driving myself mad with the dilemma and the clocks ticking.
Millie is now going on a chemotherapy course hopefully will prologue her life. She is happy and does not appear to be in pain I hope we are making the right decision re chemo
The biopsies showed it was lymphoma so not good but thanks for your help. I guess there is not much can be done
Add a comment to Millie's experience
Was this experience helpful?
ace
Boxer Dog
12 Years
0 found helpful
is there a charge?? 10 weeks ago diagnosed carcinoma of anal gland plus liver and spleen cancer.... showing no signs of 'pain' tumor now visible external is my pooch in pain. rather let him go prior to pain... un-sure. eating drinking spurts of play... panting and sleeping lots.... eating everything we put down plus begging which he has never done...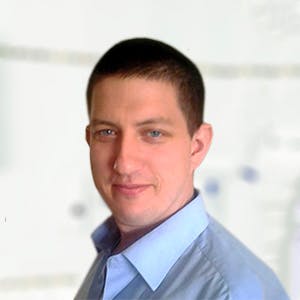 2492
Recommendations
There is no charge to use our website; we offer free general advice to owners of dogs, cats, horses, birds, reptiles and rabbits. In these situations, you would know Ace better than anyone and may monitor him for signs of pain or discomfort; regular trips to your Veterinarian to monitor general health would also be recommended too. Without examining Ace I cannot say whether or not he is at a stage where euthanasia should be considered; if he starts showing signs of pain or you notice severe behavioural changes then it may be the time. Regards Dr Callum Turner DVM
If untreated what is the average life expectancy?
Add a comment to ace's experience
Was this experience helpful?
Gia
Boston Terrier
5 Years
0 found helpful
Has Symptoms
Rectal inflammation and discoloring
My 5 year old Boston Terrier has an inflamed rectum. It has a puffy ring around it. She does a little scooting but mostly uses her hind leg to scratch her neck for upwards of 10 minutes at a time.

We have had her at the vet numerous times and the have palpate nothing and expressed the glands with little production. I don't think this is a gland issue. Worried it could be something more serious but so far the vet has offered nothing and the problem continues.

I have pics to share if that is possible.

Please help as I am worried about her.

Scott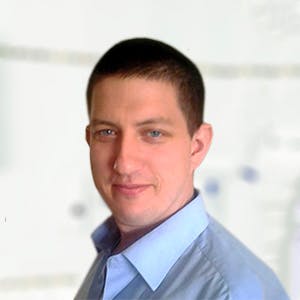 2492
Recommendations
Many times a picture tells a thousand words whereas in medicine it can raise a thousand questions; lighting, camera angle, resolution etc… can make it difficult to see what is going on and many conditions look the same (why a lubricated finger is useful). If the anus is puffy and red, I would recommend adding some plain canned pumpkin to Gia's diet to reduce any straining whilst defecating and to clean around the anus with a chlorhexidine wipe after each defecation. See how she is after a week or so of reduced straining and cleaning after she's done her business. Regards Dr Callum Turner DVM
Add a comment to Gia's experience
Was this experience helpful?
Diesel
American Staffordshire Terrier Mix
11 Years
0 found helpful
How long does your dog typically have after being diagnosed with this type of cancer and treatment due to other health issue is not a good idea?

He is currently experiencing hind-end weakness (weakness walking, etc) for about 5 months. He also drinks water and urinates excessively, for about 3+ months, although the last two days that has seemed to slow down. We did blood work and he has hypercalcemia. He has also begin to experience shivers. He was officially diagnosed on the 23rd of December.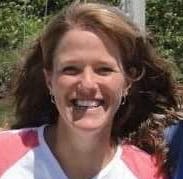 1076
Recommendations
Thank you for your email. I'm sorry that this is happening with Diesel. Each body is individual in how long things take to have an effect on quality of life. I can't tell you how long it will take for this problem to affect his comfort level - you need to monitor him, keep in contact with his veterinarian, and make sure that he is comfortable as long as possible. I hope that you have more time with him.
Add a comment to Diesel's experience
Was this experience helpful?
Bones
Shih Tzu
9 Years
0 found helpful
My Bones has had a 2.5 weight loss in 10 days. He usually weighs 18 lbs. He has lost most of his muscle mass. This was the only symptom until we got his lab back . Blood calcium was14.9 and phosphorus was. Looking back hind site i have notice him doing the bum scoot. No changes in diet or energy. I am concerned its anal cancer. Vet exam didnt find any lumps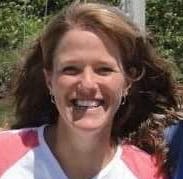 1076
Recommendations
Thank you for your email. If your veterinarian didn't palpate any anal gland masses, there are other causes of increased calcium. Further testing may be needed, as Addison's disease, kidney disease and hyperparathyroidism will also cause increased calcium. It would be best to folllow up with your veterinarian to see what the next step is, as I do not know what testing has been done. I hope that everything goes well for Bones!
Dr. King,

My dog has a selling around her anus. She is a Boston terrier, age 4. She has been seen by by several vets who say they have not palpated anything by the rectal exam. Can I send you a pic for your thoughts?
Add a comment to Bones's experience
Was this experience helpful?
Bonnie
cross breed Spaniel and staff
13 Years
1 found helpful
Hi, My dog was letting off a funny smell so we took her to the vets to see if her anal glands were blocked, she has a lump on the top of her left back leg and by feeling this lump they have come to the diagnosis of Anal or Bowel cancer? The vet is saying it is not worth operating or taking a swab as she is old so may not survive the anaesthia and if she was half of her back leg would be missing so wouldn't live the best life. Is there any possibility they could be wrong? Could it just a be a lump?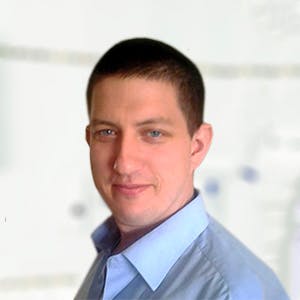 2492
Recommendations
It is hard to say, but based on the location of the lump it would most probably be anal gland or bowel cancer. Without further tests or imaging it isn't possible confirm or rule out a diagnosis. It is always difficult in geriatric dogs sometimes to reach a diagnosis, but by monitoring the lump and looking out for other symptoms over time will help confirm a diagnosis. If you were wanting to do further tests, older dogs may not tolerate anaesthesia and the general risk isn't worth the reward. Regards Dr Callum Turner DVM
Add a comment to Bonnie's experience
Was this experience helpful?
Tina
Poodle
17 Years
0 found helpful
can anal gland cancer that has been removed and also one lymph node which were the nasty cancer spread to the brain ? have ask a few times and getting no answers please help my dog was nearly 18 kept getting infection and abscess of anal gland and was having it lanced several times then it was cancer and then year later she started drinking excessively then had grand mal seizures they suspect a tumor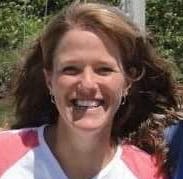 1076
Recommendations
Thank you for your question. I'm sorry that this is happening to her. Anal gland carcinoma does not typically metastasize to the brain, It is possible, however, that as she has gotten older, that she may have more than one type of tumor affecting her, and it may just have taken one tumor longer to show signs that the other. I hope that she is okay, it will be important for her for you to follow up with your regular veterinarian.
Add a comment to Tina's experience
Was this experience helpful?
Octane
Lab mix
13 Years
0 found helpful
I have a 13 year old lab/mix. For the past month he's been lethargic, hind legs keep giving out, skin irritation, noticed a lump in rectal area. He is, eating and drinking. I took him to his vet 2 weeks ago, he lost 40 pounds since the summer. Vet didn't seem concerned. They checked his urine he spilled glucose so said he was diabetic. They also did a blood sugar test and his sugar was 90. They then sent me on my way. I got a call about 4 hours later after leaving saying they are prescribing an abx for skin infection on his hind hip area. I think I need a second opinion vet visit, I truly feel my dog is dying and has cancer. Does anything I mention above make sense. I just can't believe my vet said he's fine but he's lost 40 pounds.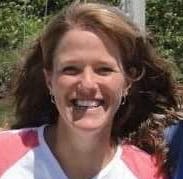 1076
Recommendations
Jessica, thank you for contacting us today about Octane. I'm sorry he's not doing well right now. If you think that you need a 2nd opinion for Octane, there isn't anything wrong with seeking one so that you feel comfortable with the care that he is receiving. I can't actually examine him and there are obviously many things that I do not know about his veterinary visit and the findings at that time, but there are a few things in your question that seem to need further attention. If his blood sugar was 90, he probably isn't diabetic - sometimes there can be false positives on the urine stick for glucose, but there should be an explanation for you. 40 pounds is a dramatic weight loss over a few months, and I agree that further diagnostics should be done to try and find out why One place to start would be a basic blood panel and a thorough exam, including a rectal exam if that lump is still there. If the lump in his rectal area wasn't actually diagnosed as anything, it probably should be, or at least fully checked out to make sure that it isn't a tumor of some kind. If you are comfortable following up with your veterinarian to get more information, that would be a good idea - if you do decide to get a 2nd opinion, I always find it helpful to ask friends and co-workers who they like as far as Drs are concerned and get some personal recommendations. I hope that everything goes okay for Octane.
also when anal gland first had lump he said infection put on antibiotics it then kept getting infected so each time he would lance it now im wondering if he was doing the wrong thing as it turned into cancer and maybe it was cancer the whole time
can anal gland cancer that spread to lymph node and then both removed can it spread to brain ? as my dog was great for about a year then increased thirst vet said not to worry its nothing age thing and then seizures she was nearly 18 years old they think may be a tumor so could that have come from anal gland cancer ?
my Tina who had anal cancer removed then a cancer on lymph node removed live and was happy but at nearly 18 her thirst increased my vet said all was good another vet was worried about heart order heart med as she was off balanced on her feet and bumped into walls then that night she had grand mal seizures another vet said maybe tumor o couldn't afford MRi she had bloods done they were all good took her home and she seem quite and wobbly on legs and then had another seizure next day so she had Valium was ok then another day fell to side got up as tho she was ok i noticed her legs were weak then the next day she was playing and barking fell to side got up and played and that night had another Grand Mal seizure and we let her go as i dident want her to have any more ,but now wondered maybe if i put her on med she might still be here hate what ive done she was my girl i feel i have failed her could the cancer have spread to brain ? , i fill my old vet who kept lancing her anal gland and giving her antibiotics missed it was anal gland cancer until it was to late he also never did scans after just said wait and see how she goes i had her checked all the time he said she is fine
Add a comment to Octane's experience
Was this experience helpful?
Koby
Lab mix
14 Years
0 found helpful
My 14 year old lab has a mass the size of a pea on the anal sac. They did an ultrasound on his internal organs and lymph nodes. His lungs are clear, however they noted a small increase in the size of his lymph nodes. The report did note that it was difficult to see exactly how much the lymph nodes were enlarged. They did aspirate the mass on the anal sac and the pathologist stated the cells were very troubling, yet would not definitely call it cancer. My vet did not recommend surgery due to Koby's age. I took him in 7 weeks later for a check up. The mass is the same size. Another vet did recommend surgery to remove the mass. His blood tests seem to indicate he will survive surgery. He does drink excessively and sometimes strains to defecate. I love my little man and can't imagine life without him. Is it worth the discomfort and pain this surgery may cause? In your educated opinion, would this surgery extend his life or would it be an exercise in futility and discomfort for my beloved Koby? I'm torn and don't know what to do???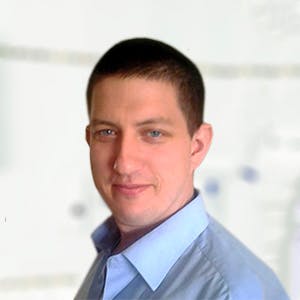 2492
Recommendations
This is always a hard question to answer especially since I haven't personally examined Koby, but if the mass is behaving and the Pathologist isn't pushing it as being cancerous a wait and see approach can be taken; however, it is important to ensure that the faeces is managed so that Kody isn't straining to defecate, stool softeners should be used to ease defecation. The surgery would be best, but weighing up age and recovery time it may not be the best choice; you need to decide for yourself. Regards Dr Callum Turner DVM
Add a comment to Koby's experience
Was this experience helpful?
Starbuck
Dachshund
11
1 found helpful
Has Symptoms
Diagnosed during routine exam
During routine examination and emptying of anal glands our vet found a mass that felt like "a bunch of grapes", too deep in to visualize. She says it is probably cancer but all she is willing to do is re-evaluate every time she sees him. She didn't look for and lymph nodes, he does have what feels like nodes in his right axilla but there are small and mobile, would anal/rectal caner spread there with no symptoms? Could it be possible that the mass is just a sessile polyp? He has had no change in bowel habits, no vomiting or bleeding per rectum. He also hasn't lost any weight or seemed sick or tired at all.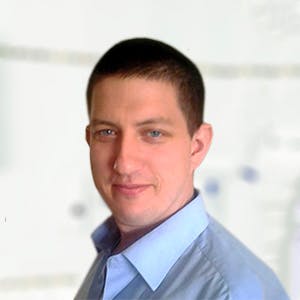 2492
Recommendations
The lymph nodes usually affected by malignant anal gland cancer are the medial iliac lymph nodes which are not palpable as they are within the pelvis; although ultrasound may be beneficial to identify the cause. Both benign and malignant cancers may affect the anal glands so it is worth investigating to see what you are dealing with. A fine needle aspiration would be best to be sent for histopathology. Cancer may occur without symptoms, with symptoms presenting once the cancer reaches a certain amount of growth. Regards Dr Callum Turner DVM
Add a comment to Starbuck's experience
Was this experience helpful?
Pokey
Beagle Point
12 years
0 found helpful
My dog passed away 6 weeks ago at the age of 12. She had anal gland cancer. They removed the tumor and she had one small lymph node that they weren't sure if it was cancerous or not. They followed surgery with 18 rounds of radiation. The radiation caused 2 structures which they tried to dilate with little improvement. My question is with the one lymph node why didn't they offer chemo?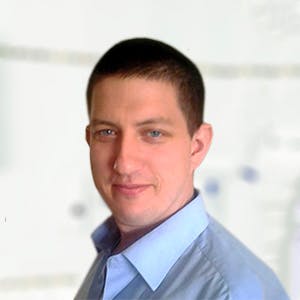 2492
Recommendations
This would be a question for your Veterinarian, there are different approaches to postoperative treatment of cancer which may include radiation therapy or chemotherapy. If the cancer was still localised, they may have tried the radiation therapy as a more direct treatment than chemotherapy (based on spread, side effects etc…). If you have concerns, ask your Veterinarian the rationale for the specific treatment plan given. Regards Dr Callum Turner DVM
Add a comment to Pokey's experience
Was this experience helpful?
Otis
Yorkshire Terrier
8.5
0 found helpful
We discovered our dog had a tumor on his anal gland after picking him up from the groomer and being informed that there was some blood when they tried to extract his gland. We called our vet and he was seen the next week, at our appointment the vet noted that there was tumor and took a cell sample. The lab results for the cell sample came back indicating the tumor was benign, but we were advised to have it removed anyway. A week after being seen by our vet we had the tumor (which measured almost exactly 1cm) surgically removed, and were told a few days later that it is in fact cancerous. We have since had x-rays and an ultrasound which determined that as of now the cancer has not spread and there are no visible tumors. Our dog is an 8.5yo Yorkie male who has been fixed since he was a puppy, my question is how should we proceed? The oncologist where he received surgery suggested chemo and or radiation as a preventative measure despite the fact that the whole tumor and his anal gland have been removed. I know the chance of reoccurrence is something like 80%, is it even higher for fixed males? We are reluctant to have him undergo chemo and or radiation therapy since he has shown no behavioral changes at all, and it doesn't feel right to put him through so much discomfort when he is currently free of tumors. If we don't go forward with chemo, is there any chance he will be able to live for years to come cancer free? How quickly do these tumors return when the do?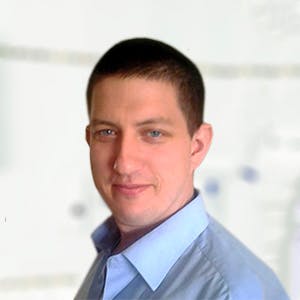 2492
Recommendations
Chemotherapy or radiotherapy is usually indicated in these cases as the chance of recurrence is high and although it looks like it hasn't spread, we cannot be completely sure. Each case is different and the histopathology findings along with other factors play a role in the aftercare recommendations. There are chances that Otis will live cancer free and there is a chance of recurrence within months; we cannot say which way Otis will go, which is why chemotherapy would have been recommended by your Specialist. Regards Dr Callum Turner DVM
My dog has anal cancer and it spread to one of her lymph nodes they want to do surgery on her since she is only eight and chemotherapy my question is is it really going to prolong her life
Add a comment to Otis's experience
Was this experience helpful?
Jazzy mae
Miniature chihuahua
13 Years
1 found helpful
Has Symptoms
Thirsty, anixety licking at the growth,
Hi, I took my almost 14 year old miniature Chihuahua to the vet because she had a growth start near her anal gland, so the vet did a biopsy and found out that it was benign, and told me there was a 50 50 chance she wouldn't make it through surgery. Her growth is now about the size of a grape, if not a little bigger. I'm worried because she is constantly drinking water, and has bad anxiety when we leave her, and she helps when we pet her neck sometimes. Please give me advice, because I'm torn on what to do, I want her to get better but I'm afraid she won't make it through surgery.

Thanks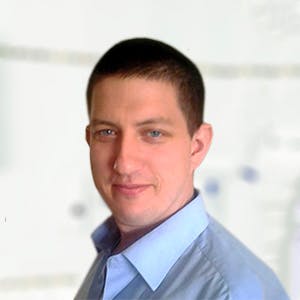 2492
Recommendations
There is a double edge sword situation where the growth is benign but the growth is irritating Jazzy Mae causing her to lick at the area which may cause the area to be irritated more causing more licking; the cycle is viscous. The decision to operate is yours, but if the growth is causing Jazzy Mae distress and discomfort, the best option maybe to have it removed; a growth the size of a grape in a miniature Chihuahua is quite large. Prior to the surgery, standard blood Regards Dr Callum Turner DVM tests will be taken to determine Jazzy Mae's suitability for surgery mainly looking at liver function, kidney function and blood cell counts. Regards Dr Callum Turner DVM
Add a comment to Jazzy mae's experience
Was this experience helpful?
Shasta
Chow/Shepard
12 Years
1 found helpful
Has Symptoms
Licking at the perineal area
Scooting his hind end along the ground
I took my 12 year old chow/Sheppard to the vet today because the groomer thought he had an impacted anal gland..The vet said it was not impacted but he had cancer surrounding the anal gland. He said he needed surgery to remove it and diagnose it. He also said that there could be issues after the surgery because it is a very delicate area. I understand the life expectancy even with surgery is slim. Is that true?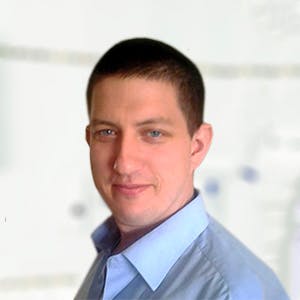 2492
Recommendations
Anal gland cancer is a malignant cancer which has a high risk of metastasis; treatment is removal of the affected anal glands and removal of the regional lymph nodes (which would also be biopsied to determine if there was spread from the original mass) along with chemotherapy. Prognosis is case dependent but is better with surgery, taking into account the mass, size, malignancy and lymph node involvement; treatment will help alleviate the straining and the irritation causing him to scoot. Possible post surgery complications include infection, faecal incontinence and recurrence; despite the possible complications, surgery is strongly recommended to make Shasta comfortable and to extend his lifespan. Regards Dr Callum Turner DVM
can anal gland cancer thats been removed and lymph node removed can it spread to brain? as my girl had cancer removed from anal gland and a lymphe node but then at 18 she started having seizure could it spread to brain
Add a comment to Shasta's experience
Was this experience helpful?
Buddy
Mixed
9.5 years
1 found helpful
Medication Used
Rimadyl, Docusate Sodium & Clavamox
My 9.5year old Lab/St.Bernard/Plotthound mix has had diarrhea for most of the 8 years with me. Usually when he's stressed. Last week I took him to my vet to find out why, as he had an entire week with diarrhea. My vet found a "tumor" in his butt. We scheduled surgery and it was removed last Friday. So, I've been "researching" this tumor while waiting for the pathology. My question is - can this be in-situ? I don't see any lethargy in my baby, he's super hungry after the surgery. The only issue is bowel movements which I assume is from the pain and incision of the surgery. I ask about in-situ because I want to keep a great quality of life for my baby and feel like chemotherapy and/or radiation will be negative for him. I know I won't be able to make decisions until I get the pathology back, but I feel impatient and would like an opinion on how I should move forward in case it's what I think it is...cancer. Thanks !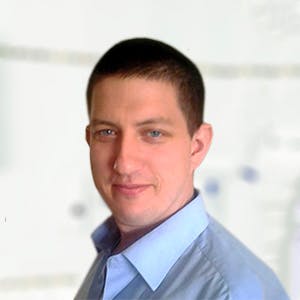 2492
Recommendations
It is normal to worry about your loved one when waiting for Histopathology results which normally feel like they are taking forever, which doesn't help your peace of mind. The overall prognosis is difficult to predict, there are a few types of tumour (adenocarcinomas – may be malignant, adenoma – benign for example) that occur in the perianal region which may become cancerous. Some people use swelling of regional lymph nodes as a guide to malignancy, but regional lymph nodes are only swollen in around 50% of malignant cases; however, if lymph nodes where removed during the surgery due to swelling, there is a strong chance of malignancy. I am unable to calm your fears as I, like your Veterinarian unable to comment without Histopathology results. Regards Dr Callum Turner DVM
Add a comment to Buddy's experience
Was this experience helpful?
Blackie
11
1 found helpful
My dog was diagnosed with anal sac cancer. He has 2 tumors pushing against his rectum. The large one is 6x5cm and the second one is half the size next to it on the inside. Two of his sublumbar lymp nodes are enlarged. My question is? are there any drugs that can shrink large tumors for the possibility of surgery? Debulking? Can surgery still be done if there are no margins? Can chemo be of any benifit? Knowing that the cancer has spread to the lymp nodes and prognosis for long survival is poor, surgery is a minimin for this cancer and potential risks involved with a large tumor in that area are high but as long as my dog is happy and healthy i will do anything for him.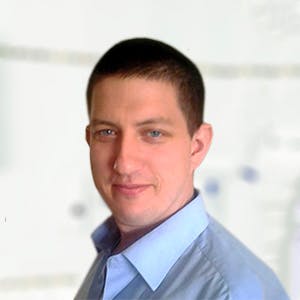 2492
Recommendations
Surgery is the treatment of choice for Anal Gland Cancer, the use of chemotherapy is after excision of the tumour. The tumours associated with Anal Gland Cancer are often removed with little or no margins due to the surrounding structures. Due to the malignant nature of the cancer, the spread to regional lymph nodes and the size I would recommend speaking with a Veterinary Oncologist as they would be more knowledgeable about current treatments and techniques. Regards Dr Callum Turner DVM
Add a comment to Blackie's experience
Was this experience helpful?
PennyPickles
Pug
Unknown, rescue dog, possib...
1 found helpful
Short background:
My little rescue pug has had a tough life, but suffice it to say, in the year she's been in my care, by all appearances she is, as our vet described her, "A very healthy girl," though no one really knows her exact age since she is prone to dental calculi. She does suffer from allergies, so I have carefully been giving her the best food I can find at the holistic pet center and she is thriving, though
most mornings, she is often not the normal chow hound she is in the rest of the day and seems bilious from an empty stomach (if I don't feed her late at night she's been known to vomit white foam in the AM), so I've tried giving her a little food late at night with some positive results.

The reason I'm writing:
She sometimes seems "concerned" about her back half when I scratch her back by her tail and haunches...she acts like "Oh, Oh that feels sooooo good!" and licks my hand and thumps her foot happily, but she is quite concerned and sometimes frantic. Once in a while I've seen her scoot on the floor (kinda rarely) but when she first did this, since there was dry fecal matter on her anus, I wiped it off noting that the area looked a little dry. So I wipe her off pretty regularly and seemed to, for the most part, stop the scooting, and sometimes I also put plain moisturizing oil on her little bum. When I took her to the vet recently I tried to describe all this, but didn't do a very good job since it's involved and kinda weird-sounding.

I did ask if he could check her anal glands and when he did, he felt a small nodule.
I took her in two weeks later to check the nodule and he said it was "consistent in texture with anal gland cancer" and that it was noticeably larger.
From what I've read, this surgery is painful and the prognosis for a dog with anal gland cancer is extremely grim.

This little girl has been through so much already, what is the benefit of putting my sweet little PennyPickles though a horrific, painful, expensive procedure if, from what I read, it will in the end, only prolong suffering? Is that the case?
--What is the likelihood that it isn't anal cancer at all?
--Can this surgery save her life if it IS anal gland cancer? Or if it even is anal gland cancer, is this cancer a death sentence no matter what we do?
--Would a blood test tell us if it is likely cancer?
--Would a urine test tell if calcification has occurred?
--Would these tests be best to do prior to surgery?
--Is needle aspiration a better way to determine if it is or not?
We are on the books to have her have the nodule removed tomorrow morning, but I am having second thoughts about just what this will do for my dear little friend.
Please respond as soon as you can?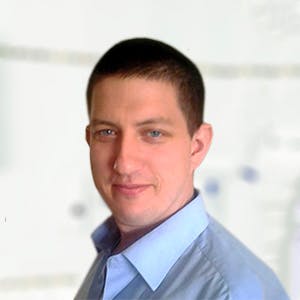 2492
Recommendations
I understand your concern regarding surgery on Penny Pickles, but surgery is probably the best course of action for anal gland 'masses'. Whilst anal gland tumours in dogs are uncommon, they do occur and apocrine gland adenocarcinoma is the most common tumour found; although these tumours are malignant, surgery is still treatment of choice since you would be removing cancerous tissue from the body (a growing tumour can compress the rectum or other structures causing further complications and pain) along with any enlarged lymph nodes. For testing, if the 'mass' is cancerous, it may have spread to regional lymph nodes which may be sampled and examined; concerning a biopsy of the mass, it would make more sense to remove the mass since the biopsy procedure is invasive in the area involving an incision of the skin etc... Blood tests don't necessarily help in diagnosing specifically if it is cancer; but are important to determine Penny Pickles health (especially liver and kidney function since we aren't 100% sure about her age) and suitability for surgery. My recommendation would be to have the mass removed (along with any enlarged lymph nodes) and to have the mass examined (by a Veterinary Pathologist) to determine the type of tumour which would also help with post-operative care medical management. It is impossible for me to comment on prognosis (as I haven't examined Penny Pickles) but would be generally guarded in this type of case. Regards Dr Callum Turner DVM
Add a comment to PennyPickles's experience
Was this experience helpful?
Fred
Bassett Hound
13 Years
0 found helpful
Has Symptoms
Frequent defication sometimes mucousy, frequent urination
My 13 year old basset hound was diagnosed with anal gland cancer. This was done during anal gland draining during routine visit. Tumor is 6 to 7 cm. Ultrasound advised. Vet believes due to tumor size it most likely has invaded colon and/or abdomen. He doesn't really show symptoms of being I'll but he is obviously old. How badly does tumor size and age affect prognostic and treatment options?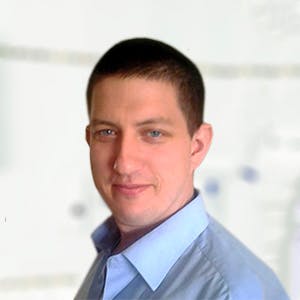 2492
Recommendations
Whilst symptoms may not be evident, the tumour is there; anal gland cancer can be aggressive and locally invasive meaning that if surgery is done, a section or all of the rectum may be removed. Surgery is something that would be down to your Veterinarian's discretion or they refer you to a board certified Surgeon. An ultrasound may be useful to get a better idea about the tumour, but surgical excision would be best if it is a viable option; age is a factor, but the increased risks may be mitigated by blood tests and good surgical management. Regards Dr Callum Turner DVM
Hello Dr. Callum,
Kristal is a 12 year old Miniature Schanuzer and got her anal glands removed last week and yesterday we received a call from the vet saying that the lab results were positive for cancer, the vet recommended a cat scan to determine if the cancer has spread to other organs.
We will have the cat scan done but we want to know if it comes positive, what options does Kristal have and the possibilities of surviving...
Help Please? Desperate parent
Add a comment to Fred's experience
Was this experience helpful?
Moose
lhasa apso
15 Years
0 found helpful
I have a 15 year old Lhasa Apso who has just been diagnosed with anal gland cancer. My vet has suggested surgery because the lump is small. I really do not want him to go through Chemo and Radiation after surgery. By removing the gland is there a possibility that this will not be necessary. Then I also question if he will make it through the surgery at his age. I think the cancer has come about within the last 6 months because it was not mentioned the last time I had to have his anal glands cleaned.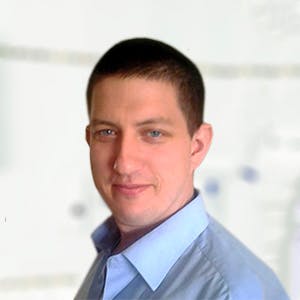 2492
Recommendations
A decision to operate is yours, however surgery is the best course of action to treat if not only extend the lifespan in some cases. Anal gland cancers can be very aggressive and difficult to treat; but the size of the tumour may start to cause problems with defecation and will also be uncomfortable for Moose. At the age of fifteen, the suitability for surgery would be dependent on Moose's overall health and the results of a blood test and physical examination. Regards Dr Callum Turner DVM
Add a comment to Moose's experience
Was this experience helpful?
capuchino
Terrier mix chihuahua
17 Years
0 found helpful
Has Symptoms
thirsty also tired more than usual
My 17 year old mixed dog has a massive ball underneath his buttocks, it is causing him to cry day and night. I am worried because he never cries! I took him to emergency clinic where they told me it was cancerous. I'm not sure what to do. Capuchino my dog drinks, eats, and goes to the restroom is why I think he is not ready to be put to sleep. I known he is in pain but I want to do something for him. That ball he has causing him so much pain he's not comfortable he just wants to lie on his back! Most people tell me to let him go cause he might not make it through the surgery but I'm not too sure on what to do.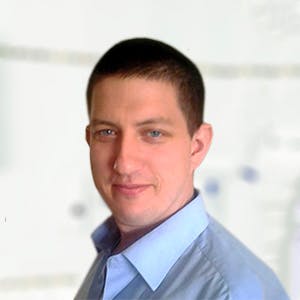 2492
Recommendations
Seventeen years old is a good age for a dog like Capuchino; it is true that surgery would be risky for him and generally not worth putting him through it. It is a hard decision to put down a loved family of the family but in some cases it is in their best interests and not your best interest. Out of all the pets I've put down; I saw a lot of hesitation before but never saw regret afterwards. The decision is yours and I haven't examined Capuchino, but you need to think about his quality of life; speak with your Veterinarian about palliative care. Regards Dr Callum Turner DVM
Add a comment to capuchino 's experience
Was this experience helpful?
Angel
Chihuahua
9 Years
1 found helpful
My brother has a chihuahua that has recently been diagnosed as having anal gland cancer. It is my dogs son so do I now need to be concerned this cancer is a genetic condition?
Will I need to get my dog checked out for cancer now?
She strains a bit and often her poo is long and stringy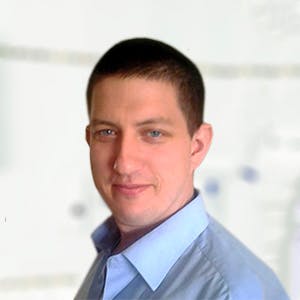 2492
Recommendations
Whilst there are reports of a genetic component to anal sac tumours (more so in Spaniels) a genetic link is unlikely. However, if you have concerns there is a simple examination your Veterinarian can perform to determine whether or not there is a concern. Generally if there were a tumour (or other disorder) of the anal glands, you would see defecation problems, scooting and biting at the anal area. Regards Dr Callum Turner DVM
Add a comment to Angel's experience
Was this experience helpful?
Zane
Shitzu
12 Years
0 found helpful
He had several small masses removed almost 9 months ago but another one showed up and took him this morning and received the diagnosis possible anal gland cancer. Referred to a specialist for removal of anal glands. He doesn't seem to be in pain and I'm praying I make the right decision but I'm concerned about the cost of all this and what kind of condition will he be in after surgery. I really do not want to do chemo or radiation treatments either. I'm just so upset and just don't know what to do.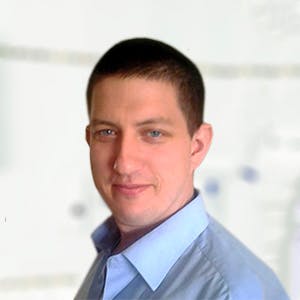 2492
Recommendations
It is better to go ahead with the surgery than not, a decision to have chemotherapy would be your decision but at least have the histopathology so that type of cancer can be identified. Possible risks are faecal incontinence after the surgery do to the location and the anatomy of the area. Cost will vary depending on your location and the Specialist you visit, it would be best to ask your Veterinarian about cost as they will have a better idea than myself as the ball park I can give you would be too vague. Regards Dr Callum Turner DVM
Add a comment to Zane's experience
Was this experience helpful?
Doobie
Basset Hound
my 8 yr old basset has this. He has a mass on the outside of his rectum, it is under the fur. He alerted us to this because he couldn't poop without straining VERY HARD and when he did poop, it was pinched looking nuggets. The lymph nodes near his bowels are extremely swollen, pushing on his colon thus making it hard to poop. He is on lactulose which is a stool softener.
Dylan
Dachshund
9 Years
Our 9 year old daschund Dylan was given his diagnosis in June. He had surgery to remove the mass under his tail, our vet was able to get 90% of the mass. Dylan's mass grew internally towards his spine, rather than outward like a baseball from under his tail. Our vet said at best he would have 9 months, deviated we spend all the time we can with Dylan telling him how much we love him daily. He has good and bad days. But on the good it's as if he never received the cancer news at all. We are now at 10 months since we found out and Dylan is now just starting to have a problem going to the bathroom (pooping), our vet said he could prescribe a stool softener he also just prescribed a medication called metacam that really seems to help with pain. Dylan has also experienced increased thirst. We are hoping he can make his 1 year mark and beyond. We are heart broken and feel sorrow for anyone who is or has had to live through this with their family member. God Bless and prayers! Diana & our baby dog Dylan
Charlie
Beagle
11 Years
My 11 year old beagle started peeing everywhere in the house so we took him to the vet. She ran a urinalysis and it came back normal. Then she did blood tests and found extremely high calcium levels so she checked his anal glands and found a mass. Due to financial restrictions we were unable to treat him.
Kia
Staffordshire Bull Terrier
10 Years
Our 10 year old Staffordshire bull terrier, Kia has just been diagnosed with Anal Gland Cancer. It started a few weeks ago when I noticed a small lump next to her anus, she sometimes had difficulty pooing so I just thought it was because she was straining so much to poo. We left it a few days and she began to have more difficulty pooing and the mass grew larger, it is hard to notice at first glance but sticks out a lot more when she is pooing. We took her to the vets and he diagnosed her with cancer, she could of had an op to remove the mass but they think it has already spread throughout her body. She is on some medication but unfortunately it's terminal. I will be so upset when the time comes to say goodbye to Kia, she's been the kindest most gently dog I have ever met in my life! 😢