What is Breast Cancer?
Breast cancers in dogs are often referred to simply as mammary tumors. This disease usually strikes approximately one in four unspayed female dogs over the age of two. Females spayed before their first estrus cycle reduce the chances from 25% to .05%. If spayed after their first heat, but before the second, the risk of future breast cancer is approximately 8%. Half of the mammary tumors found in canines are benign, and of the half that are malignant, most can be successfully treated with surgery if caught early enough. Although it is rare, male dogs may also develop breast cancers. Breast cancer in males tends to metastasize aggressively.
Breast cancer in canines is relatively common, occurring in approximately 25% of unspayed female dogs.
Book First Walk Free!
Symptoms of Breast Cancer in Dogs
Most of the signs of breast cancer are related to the tumors themselves and are located on one of the eight to ten mammary glands present on most female canines. The majority of tumors are found near the mammary glands closest to the back legs.
Bloody discharge or pus from nipple
Multiple bumps
Painful or swollen breasts
Singular lumps
Ulceration
Yellow discharge or pus from nipple
Systemic symptoms that might indicate cancer could include:
Breathing difficulties
Lameness
Lethargy
Loss of appetite
Weakness
Weight loss
Types
Several types of cancer can affect the canine breast or mammary gland. These can include:
Adenoma - A benign tumor of glandular origin. Although adenomas are considered to be a benign tumor, they can occasionally develop into malignant tumors.
Carcinoma - Carcinomas are generally malignant growths made up of epithelial cells. Common carcinomas in canine breast cancer include adenocarcinomas and inflammatory carcinomas.
Carcinosarcomas - These are tumors that are made up of both epithelial cells and cells from other tissues.
Fibroadenoma - Benign, painless tumors that are a combination of skin and connective tissues. These tumors tend to be mobile within the breast tissue.
Sarcoma - Malignant tumors made up of bone, cartilage, or fat cells. Sarcomas are an infrequent cause of breast cancer in canines.
Causes of Breast Cancer in Dogs
The causes of cancer are not well understood in either humans or canines. The causes of breast cancer in dogs may have a hormonal component as spaying your female dog before their first heat nearly eliminates the possibility of developing mammary tumors. Genetics also play a factor as certain breeds seem to be predisposed to developing breast cancer. Dog breeds that may have an increased chance of developing mammary tumors include:
Boston Terrier
Brittany Spaniel
Cocker Spaniel
Dachshunds
English Setter
Fox Terrier
German Shepherd
Pointer
Poodle
Although the vast majority of dogs that develop cancer of the breast are unspayed females over the age of 2, this is not always the case. Although it is exceedingly rare, both puppies and male dogs have been known to develop canine breast cancer. When breast cancers arise in either of these demographics, the prognosis is generally grim.
Diagnosis of Breast Cancer in Dogs
Your veterinarian will most likely start your appointment by palpitating the mass or masses and collecting data regarding their size, hardness, and mobility. Information about your dog's health history, including applicable information about your animal's last heat cycle, current medications your pet is on, and information about pregnancies or pseudo-pregnancies. X-rays and ultrasound technologies may be used to visualize the spread, but they may not expose the microscopic dissemination of the cancer cells.
The veterinary oncologist will usually recommend a fine needle biopsy of any tumors, and may recommend the same procedure for the lymph nodes. General testing is done to check for any concurrent disorders, and a complete blood count, urinalysis, and blood chemistry profile will be used to evaluate the condition of the patient. This is done to ensure that the animal is healthy enough to undergo surgery and the anesthesia required. A biopsy of the tumor, after surgical removal, is usually necessary for a definitive diagnosis.
Treatment of Breast Cancer in Dogs
The first course of action, in most cases, is the surgical removal of the tumor itself. In some situations, just the tumor and a small area around it require removal, but in the majority of cases, the amount of tissue excised is greater. Many veterinary doctors will recommend the removal of all of the mammary tissue, as well as the lymph nodes that they drain into. This is not as invasive a procedure for canines as it is for humans, as the underlying muscle tissue is unaffected in canines. If your female dog is not already spayed, this may be done at the same time as the excision of any mammary tissue.
Although the role of ovariohysterectomy in reducing further cancers is controversial, it may help prevent related illnesses or infections of the uterus and ovaries and make any new tumor growth more apparent as any remaining mammary tissue shrinks after spaying. Some tumors may be harder to remove than others, and regrowth may appear, particularly with sarcoma type tumors. Surgery itself is generally effective in removing cancer, and chemotherapy and radiation therapies are not generally as effective in canines as in human patients. These treatments are generally reserved for tumors that have metastasized, are inoperable, or have a high chance of spreading.
Inflammatory mammary carcinoma is usually treated differently than the other tumors of the breast. Neither surgery nor chemotherapy treatments are effective in treating this kind of cancer. The prognosis for dogs with inflammatory mammary carcinomas are poor, but radiation therapy and NSAIDs are helpful in relieving the associated pain.
Recovery of Breast Cancer in Dogs
Recovery from radical surgery is much shorter in canines than it is for humans, with the majority of healing occurring within two weeks from the surgery. It is important to provide the patient with a calm, quiet space to recuperate in when they return home.
Other than spaying your female dog early, the best way to protect your dog from developing breast cancer in the first place is much the same as in humans. Regular tactile examinations of the 8-10 mammary glands, feeling for lumps or bumps with your fingers, is recommended monthly for any dog with risk factors. This would certainly include any unspayed females over the age of 2, as well as any females that were spayed later in life, or who's early medical history is unknown.
Breast Cancer Questions and Advice from Veterinary Professionals
Sasha
Staffordshire Bull Terrier
8 Years
1 found helpful
Has Symptoms
Multiple breast tumour , bleeding
My staffordshire ball terrier bitch has an extra large multiple mastectomy tumour which was benign but after two years its got rather bug and bulky and the nipple has started to bleed , is this symbolising the end or is surgery still an option
What did you find out? My dog as the same and her nipple started bleeding today.
Add a comment to Sasha's experience
Was this experience helpful?
D
Samoyed
10 Years
0 found helpful
Has Symptoms
At this moment, no symptoms
Medication Used
Antib.,drugs for liver,antioxidants
Hello,
Our almost 11-year-old samoyed dog has one bigger(approx.size of a tennis ball) and two smaller lumps on her breasts (on one side/one line). USG showed formation (approx.7 cm diameter)in her liver and formation (2.5 cm) in one of adrenal glands, too. One surgeon told us there nothing can be done; the same answer was from USG specialist/vet. But we visited another surgeon and he suggested us to remove the affected line of mammary glands and sterilize her, too. In case, tere will be no metastasis in her lungs, should the surgery be done?!Thank You.
Add a comment to D's experience
Was this experience helpful?
Nugget
Pit bull
9 Weeks
0 found helpful
Hello,
We adopted Nugget last year and believe she is a 9 yr old pit bull. She has been diagnosed with malignant mammary carcinoma in the breast tissue closest to her hind legs. The shelter performed a partial mastectomy of her front mammary glands before we adopted her to remove tumors that were benign at that time. Our oncologist told us today that these new tumors are vascular, they feel "tubular" or like "ropes", and that because the cancer cells are traveling through her vessels surgery would not likely be of much benefit. She recommended only that we begin chemo to slow the spread. So far, she is not exhibiting any symptoms. We are wondering if we should seek a second opinion. I understand there will likely be cells elsewhere in her body, but wouldn't removing the largest masses that already exist be worth it? So that there are less that can spread?
Add a comment to Nugget's experience
Was this experience helpful?
Holly
Shih Tzu
15 Years
-1 found helpful
Hi, our rescue Holly was diagnosed in 2014 after a lump was removed. She did chemo and this month, we had another lump removed. The lump was less than 2 cm and tubulopapillary carcinoma, mid grade. Very clean margins of at least 0.2 cm. However, the lab said there was lympathic dialation and probable invasion. The blood vessels were also dialated, but no evidence the cancer has yet invaded the lymph nodes. Today the vet said her lymph node on the same side as the tumor are slightly swollen, but that is normal. Everything else looks fine. He said we need to keep an eye on her. She's around 15, has kidney disease as well, and we are not opting for chemo bc of her renal disease. If there are cancer cells in the lymph nodes, how could we tell and how long would it take for them to affect her? We were told this is a slow growing cancer. Thank you.
Add a comment to Holly's experience
Was this experience helpful?
Luna
American Bulldog
7 Years
0 found helpful
My dog Luna an American Bulldog just turned 7. I rescued her 2 1/2 years ago.Recently I noticed one of her nipples was leaking light brown fluid and there was a lump on her lowest nipple. Took her to the vets and they found a 2nd flat tumor and a pea sized one up higher on her chest not on a nipple. Biopsies showed 2 adenocardinomas in the lower ones that had clean margins. The pea size one was a carcinoma which has invaded her blood vessels. They told me she has 3-6 months to live. I am totally in shock. They told me it's not worth removing them as it would be a huge surgery and it could have already spread. I am just wondering your thoughts. Her chest x-ray was negative. She is very happy, eating fine, playing and still acting herself. Thanks for your thoughts.I don't want to let her suffer but also want to do whatever possible for her without it causing her more pain.
Add a comment to Luna's experience
Was this experience helpful?
BONNIE
Rhodesian Ridgeback
9 Years
0 found helpful
A couple of months ago I read an article on cures for 4 types of cancers in dogs using T-cells. Vet sends sample to lab, lab sends back serum (?), vet gives T-cells to dog and T's attack and kill only the cancerous cells. Problem: I did not save article or remember the lab other than it had 4 initials starting with an 'O' (?). Does anyone know anything about this procedure? thanks.
Add a comment to BONNIE's experience
Was this experience helpful?
Misia
Husky
6 Years
0 found helpful
I often check my dog's mammary glands for lumps. I found one this morning. I took her in immediately. Our vet is convinced that it's breast cancer. She's scheduled for surgery in five days. There hasn't been a change in her eating or drinking habits but she seems "sad". We're very worried and anxious. What's the probability of the tumor being benign or her survival rate if it is in fact malignant?
Add a comment to Misia's experience
Was this experience helpful?
shkira
German Shepherd
10 Years
0 found helpful
Has Symptoms
how can I her hight, she is low in hight or health
i am from india
i have one GERMAN SHEPHERD female her age is 10 year and two yers ago my dr find multiple tumers in her Brest dr advice me o oprate that tumers and we do successfully after two year that problem repeat again and thise time some new spot near rear legs joint she can eat and run all thing do normal can guide me what can i do?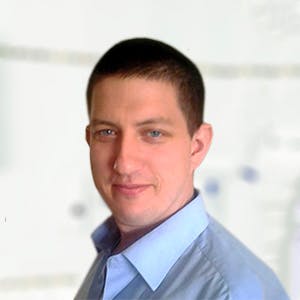 3320
Recommendations
Any new spots or masses in a dog with a history of cancer needs to be checked by her Veterinarian; a sample may be taken for histopathology to determine the type of cells in the mass. Without examining Shkira, I cannot say whether or not if it is something to be concerned about. Regards Dr Callum Turner DVM
Add a comment to shkira's experience
Was this experience helpful?
Coco
Bull Terrier
5 Years
0 found helpful
My dog had a tumor which was surgically removed. Before this she was just tired, after she was very energetic and full of fun. After the surgery, she was energetic and seemed so happy as if it was gone. However, the healing process wasn't successful because she would constantly move, the stitches didn't hold on therefore the vet required us to do water thearpy. Once the wound closed, these lumps started to develop. We went to the vet and was told it was cancer. Months went by we went again and the vet told us whatever she has spreads fast. Now she's showing us symptoms that are having me worry. Are there any treatments for inflammation and these huge lumps that are spreading? Any medication recommended? Any advice?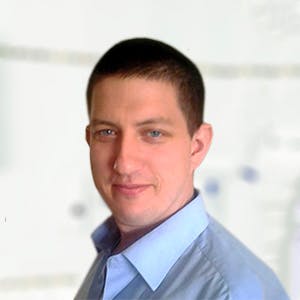 3320
Recommendations
Was a biopsy taken from the first surgery? Do we know what type of cancer it was? Was your Veterinarian able to remove a good margin? There are many variables here and without knowing the specific type of tumour initially removed it is difficult to say what the next step is; chemotherapy may have been needed after surgery to prevent recurrence. A biopsy of one of the masses should be done to determine what you're dealing with. Regards Dr Callum Turner DVM
Add a comment to Coco's experience
Was this experience helpful?
Stephy
Shih Tzu
8 Years
0 found helpful
My dog has one swollen breast and has a tumor that has grown slightly over the last year. I am afraid to give her surgery in case this may cause the cancer to spread. Are there any holistic remedies for this?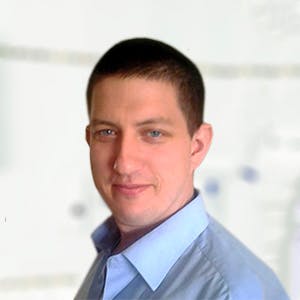 3320
Recommendations
Early surgery is the best so that the tumour may be removed in one piece with a wide margin of healthy tissue before it spreads (depending on the type of cancer). Early surgery also means that chemotherapy and radiation may not be required as well as relieving any pain or discomfort. I would recommend having the tumour removed as there is no holistic therapy scientifically proven to help in these cases. Regards Dr Callum Turner DVM
Add a comment to Stephy's experience
Was this experience helpful?
Nola
English Bulldog
11 Years
-1 found helpful
My mini bulldog has breast cancer. With her age and difficulty with breathing we decided to let her just enjoy the last bit of time she had left. I am noticing she is drinking a lot and is having increased sensation of needing to poop while not pooping. She still eats but is starting to refuse treats and other "human" foods. I believe it is close to her end and I am just wondering if that is the best decision or should we let her have more time?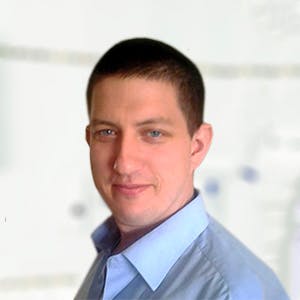 3320
Recommendations
Without examining Nola, I cannot really give much guidance; but it depends how much discomfort you can see her in before you take her back to your Veterinarian. You know Nola better than anyone and you'll know when the time comes because she will no longer be your Nola in your eyes because you'll feel like you are looking at a different dog. I cannot make this decision for you, this is something you need to be comfortable with; very few people regret euthanasia for their pets and may feel relieved afterwards (in a way). Regards Dr Callum Turner DVM
Add a comment to Nola's experience
Was this experience helpful?
Savannah
Maltese
9 Years
0 found helpful
My 9/10 year old Maltese had mammary tumors removed in April 2017, the vet was not able to remove them all at once due to some issues mypet was having with anesthesia and removed the rest in August 2017. She had some more spots appear underneath her fromt right leg, center of her breast bone and then another few at her lower mammary glands. We have been told it was cancerous previously and this time there was a black tar-ish like goo inside of the tumors. Do we assume the cancer has more than likely spread all over?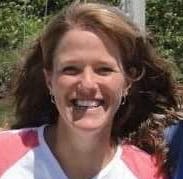 1611
Recommendations
Thank you for your email. I wouldn't assume the worst, no. Mammary tumors can be benign, or malignant, and may or may not grow or cause problems. It would be a good idea to have chest x-rays to rule out metastasis, but oftentimes, surgical removal of mammary tumors can be curative. If you are noticing new lumps that Savannah is developing, it would be best to have her seen and examined by your veterinarian to determine the best course of action. I hope that she does well.
Add a comment to Savannah's experience
Was this experience helpful?
Niki
Maltese
11 Years
0 found helpful
I recently found a small lump on my 11 year old Maltese it is the size of a pea, what is recomended to have it removed? She doesn't show any signs of slowing down, lost of appetite or has any issues with going out. She is still very bouncy and happy and doesn't seem to be in pain. The lump it self is just a little round bump under her skin close to her breast.
I understand that 70% are not malignant tumors. So is it really wise to operate and have it taken out? or shall we wait and see. Is it true that if it is cancer buy cutting into it, it will cause for the cancer to spread faster? And if we wait what are the pros and cons?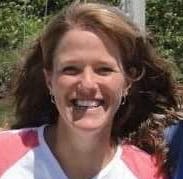 1611
Recommendations
Thank you for your email. It is best to have any mass in the mammary tissue removed as soon as possible. It may be benign, but even benign tumors can grow, ulcerate, and cause problems. It would be best to have her examined by a veterinarian, as they can see her, assess the mass, and give you can idea as to what the best treatment might be. I hope that she is okay.
Add a comment to Niki's experience
Was this experience helpful?
Moni
mix breed of lab and Pomerania
14 Years
0 found helpful
Hello my dog name is moni, her age is 14yrs, she went under uterus operation because some kind of white liquid was coming out from her urine part, then later vet told this is uterus cancer and vet removed that part, after 2 years we found lump on her breast region, and pus is coming out of that and today we took her to hospital, VET told that is breast cancer, and here is her report, please tell what can be done?

TOTAL WBC COUNT(TC) AND DIFFERENTIAL WBC COUNT(DC)

TOTAL COUNT 14,000 cells/cumm
NEUTROPHILS 95%
LYMPHOCYTES 03%
EOSINOPHILS 01%
MONOCYTES 01%
BASOPHIL 00%


Hb 14.2 GM/DL



INDIRECT BILIRUBIN .10mg/dl


BLOOD UREA 49.0 mg/dl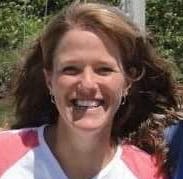 1611
Recommendations
Thank you for your email. Without more information about the mass, where it is, how big it is, and her general health, I can't make any recommendations for her. Most mammary cancers can be surgically removed, though - it would be best to ask your veterinarian what the next step is, as they have seen her and know more about her specific situation.
Hi! I have Yorkshire terriers it's female she discharging by 3 Naples blood and kind clear liquids. I'm afraid it maybe a cancer?
Add a comment to Moni's experience
Was this experience helpful?
Hera
Irish Wolfhound
9.5
0 found helpful
Our 9 year old Irish Wolfhound was diagnosed with mammary cancer in July and we decided it was best to just let her live out the rest of her days, instead of putting her through surgery that she may not wake up from. We are noticing one of her larger Mets is leaking a redish pink watery fluid and are wondering what could be causing this, and if maybe taking her into see her vet is required. I'm just always worried she is suffering and we do not realize it because she is so mellow.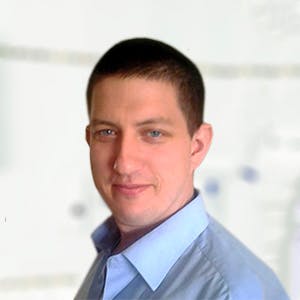 3320
Recommendations
There are various reasons why some pink fluid (most likely blood mixed in) is coming from a mammary mass; this would be something to check in with your Veterinarian about since it may be marking another step in the overall condition. In the meantime just keep cleaning the area until you visit your Veterinarian. Regards Dr Callum Turner DVM
Add a comment to Hera's experience
Was this experience helpful?
Hara
Jack Russell Terrier
12 Years
0 found helpful
My dog Hara, a 12 year old Jack Russell Terrier, had a tumor on one of her breasts, in a size of a small apricot, as well as 2-3 very small ones in other breasts, in a size of a lentil. 4 days ago we performed a uni-latteral mastectomy (5 breasts in a row were removed). The doctor prescribed antibiotic tablets (Synulox) and applied an adhesive gauze on the incision which we pulled it off today. She was recovering really well until today. After the gauze removal, she tries to scratch her belly with her rear feet, sometimes it's like an electrical current hits her and start to run for cover, and she looks frightened. Also, while we touch her near the incision, we feel several small and hot hard areas, like swellings. She drinks and eats regurarly. The question is... is this normal? Is there a way to relieve her from this ichy-like feeling she is experiencing? And are these swellings normal? Is she covered with the antibiotics she is getting? Is there a possibility to have a fever too? Thank you in advance.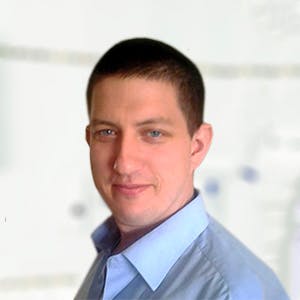 3320
Recommendations
A unilateral mastectomy is painful and removing the cause may now lead to some irritation now the wound is exposed to the air; it is normal for there is be some irritation after removing the gauze, you just need to stop her from scratching or kicking at herself. Hard swollen areas may be seromas which may form at incision sites; they can in some cases get infected, but the Synulox should cover her against infection. Keep an eye on her today, but if the irritation continues or the swellings are still warm in the morning visit your Veterinarian. Regards Dr Callum Turner DVM
Add a comment to Hara's experience
Was this experience helpful?
Hara
Jack Russell Terrier
12 Years
0 found helpful
My dog Hara, a 12 year old Jack Russell Terrier, has a tumor on one of her breasts, in a size of a small apricot, as well as 2-3 very small ones in other breasts, in a size of a lentil. She is not spayed. We visited 2 doctors, both of them suggested surgery. But the problem is that they suggested 2 different types of surgery. The first doctor proposed to remove only the tumor and clean the surrounding area and also remove the other small ones with very small cuts. The second doctor suggested to remove all of her breasts (from one side) and later to remove the breasts from the other side. I'm confused because I don't know what to choose. Any help on that? I'm afraid of the sedation process too. I know that it will be done by an anesthetist and that it will be an inhaling one, but I'm very concerned. Can I hear your suggestions on this please? What to choose and should I be concerned about the sedation?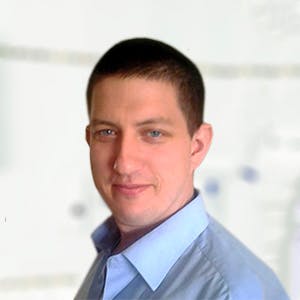 3320
Recommendations
Anaesthesia is more advanced than it used to be and risks of operating on older patients are significantly reduced with appropriate management; if your Veterinarians didn't believe that surgery would be viable they wouldn't have recommended it. Personally I would look at performing at least a unilateral mastectomy to remove all glands on the affected side and surrounding lymph nodes; this is based on the information provided. If you have doubts, consultation with a board certified Oncologist may help put your mind at rest. Regards Dr Callum Turner DVM https://wagwalking.com/treatment/regional-mastectomy https://wagwalking.com/treatment/radical-mastectomy
Add a comment to Hara's experience
Was this experience helpful?
Bella
Boxer
7.5
1 found helpful
I have a 7 year old white female unspayed boxer. She has experienced 2 phantom pregnancies in the past where her breasts became swollen, tender and caused her to lick at them. As instructed by our vet, we treated that with heat packs and it always resolved itself really promptly (within 1-2 days). In the past week I again noticed her nursing sore swollen breasts and again was licking them and she has also been very 'sooky' but is still in good spirits, eating normally and otherwise herself. I thought it was another phantom pregnancy so applied her heat pack. Two days later I notice no significant change in the swelling, irritation or her urge to lick...plus it appears her licking is doing nothing but exacerbating the situation, and also has added an odd smell. On closer inspection I notice a couple of small blood blister type legions (reminiscent of a blood filled mole for a lack of a better description) on and around her lowest and most swollen nipples/breasts. I'm now concerned it may be something more serious. Do these symptoms indicate possible cancer??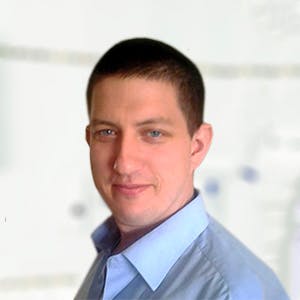 3320
Recommendations
It is possible that Bella is having another phantom or false pregnancy; symptoms of which may last for around ten days or so in some instances. The licking and possible biting may be causing the blood blisters you are seeing on the mammary glands; regular bathing of Bella's underside and something like a cone to prevent further licking. If the symptoms last longer than ten days, visit your Veterinarian and I would recommend spaying. Regards Dr Callum Turner DVM
Thank you for the advice!
Add a comment to Bella's experience
Was this experience helpful?
Tania
Mixed
8 Years
1 found helpful
We found a stray dog running on the road.She had no collar no chop or tatoo in her ears.She was dehydrated and lethargic and had no energy.when I gave her bath on one nipple she has a marble size lump.i am taking her to get next week.i don't have the money to take care of her and will be taking her to spa hospital.she appears to be about 8 years.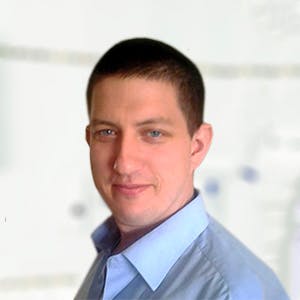 3320
Recommendations
Without examining the lump or taking an aspirate etc… I cannot tell you exactly what it is but it would need to be seen by a Veterinarian. As for the cost, Charity Clinics and Angel Funds can help, see the two links below. Regards Dr Callum Turner DVM www.aaha.org/pet_owner/lifestyle/cant-afford-critical-veterinary-care-many-nonprofits-can-help!.aspx www.humanesociety.org/animals/resources/tips/trouble_affording_veterinary_care.html
Add a comment to Tania's experience
Was this experience helpful?
Gordita
Cocker Spaniel
10 Years
-1 found helpful
My cocker spaniel (gordita) is a rescue dog and I am sure she was a puppy factory. In 24 hours one of her nipples got huge, it has this red purple-color and The skin broke and she is leaking watery blood fluid. The vet says it could be an infection or an aggressive tumor so as of right now she is taking antibiotics. Gordita moves, eats and plays the same, her mood didn't change at all but the growth is painful when you touch it. I just want to know if it is possible for a tumor to go from nothing to a golf ball in less then 12 hours. I am hoping you tell me it sounds more like an infection.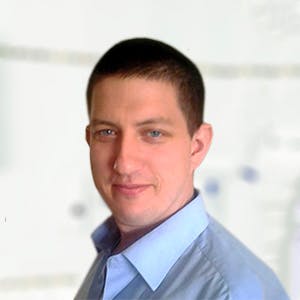 3320
Recommendations
A tumour itself wouldn't grow from nothing to the size of a golf ball in the space of half a day; many owners may feel that this is the case as they don't physically examine their pets every day. I cannot say if it is a tumour or infection; a tumour may have grown without you realising (you would be surprised how often it happens). Infection does sound more plausible, but if there is doubt, a biopsy should be taken for histopathology. Regards Dr Callum Turner DVM
Right after I posted my question my dogs skin broke and starting leaking a lot of that watery blood discharge. The morning after the size of the lump was a lot smaller and it keeps on leaking. Thank you for the advice, we will have a biopsy done asap.
Add a comment to Gordita's experience
Was this experience helpful?
Daisy
Miniature pins her/ chiuwawa
15 Years
0 found helpful
My dog has a large tumor like ball it started about a year ago on one of her breast. The ball has opened up is leaking blood and liquid and it smells horrible she won't stop licking it.She is 15 years old in human years. What should I do?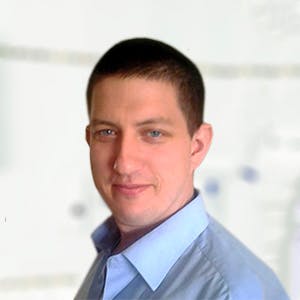 3320
Recommendations
If the tumour has opened up, you would need to keep it clean and free of debris; you would need to visit your Veterinarian as you will need to get some antibiotics to prevent against secondary infection. Your Veterinarian may choose to medically manage the tumour or if Daisy is suitable for surgery (pending blood tests) may choose to surgically remove it (at Surgeon's discretion). Regards Dr Callum Turner DVM
Add a comment to Daisy's experience
Was this experience helpful?
Nana
Cocker Spaniel
9 Years
0 found helpful
Nana has a small lump on one of her breasts, with 3 smaller pimple like growth on top of the lump, she experienced no weakness fatigue or loss of appetite, or lameness nothing she looks as healthy as before it's just the growth. When I touch the lump she does feel alittle uncomfortable. Is that serious ?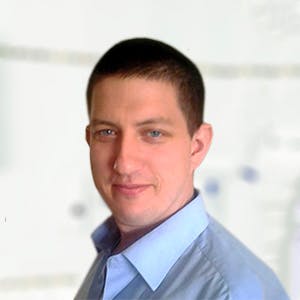 3320
Recommendations
Lumps and bumps should always be checked by your Veterinarian, especially ones on the mammary glands. If Nana isn't spayed, she would be at a higher risk of breast cancer. Without a physical examination I cannot tell you if it is something to be concerned with. Regards Dr Callum Turner DVM
Add a comment to Nana's experience
Was this experience helpful?