What are Carpet Allergies?
Skin allergies are an overactive reaction of the immune system to a protein that the body sees as an intruder. The specialized cells that the body uses to fight these invaders are called mast cells, and when they are activated, they release histamine, which has an inflammatory effect on the tissues it comes into contact with. This can result in the itchy and inflamed skin conditions characteristic of an allergic reaction in canines. Carpet allergies may be related to the components of the carpet itself, or they may be due to something that the carpet was treated or infested with.
Allergies to carpet may be due to either the materials that make up the carpet or to something that is in or on the carpet. If your pet is displaying symptoms like irritated skin, coughing, or has bald patches on his body, a veterinarian visit is warranted.
Book First Walk Free!
Symptoms of Carpet Allergies in Dogs
Skin reactions that are not located at the contact location are often concentrated around the face and groin, under the front legs, or between the toes.
Bald patches
Blister-like lesions
Chronic ear infections
Chronically inflamed feet
Coughing
Face rubbing
Head shaking
Hives
Obsessive licking
Paw biting
Skin infections
Skin rashes
Ulcerations on skin
Vomiting
Wheezing
Types
Many components used in the manufacture of carpets and rugs may cause allergies.
Natural elements
Cotton - Although cotton carpeting was popular before World War II, it is not common any longer as it is difficult to maintain. Cotton is currently used more frequently in the manufacturing of area rugs.
Latex - Many carpets are backed with latex, which can cause a reaction in allergic animals and people.
Wool - Carpets with a significant percentage of wool are still made but are expensive compared to fully synthetic options.
Synthetic materials
Nylon - Nylon makes a durable and resilient carpet fiber, and it is very rare to develop an allergy to nylon.
Polyester - Polyester is often utilized for its coloration options, and its fade and stain resistance. Polyester may be more allergenic than other synthetic materials.
Polypropylene - An inexpensive fiber used for its stain resistant properties. Allergies are rare with this fiber.
Causes of Carpet Allergies in Dogs
The materials in the carpet are not the only cause of allergies. Other possible sources of allergens that may be either in or on the carpet itself can include:
Carpet treatments - Treatments to make your carpet more stain resistant, such as perfluorinated compounds and formaldehyde may cause either allergic or irritant contact dermatitis
Dust mites - Many dogs are allergic to dust mites and carpets are great places for them to gather
Fleas - Fleas are one of the most common causes of skin allergies in canines, and they can easily hide in the carpet
Harsh carpet cleaners - Cleaning products can include chemicals such as propylene glycol which may instigate allergic reactions
Molds and Mildews - In some cases molds and mildews may form in the carpet or carpet padding
Pets and infants are more likely to develop problems related to these issues than other members of the household. This is because their faces are closer to the floor to inhale allergens and because they have more skin contact with the carpet itself.
Diagnosis of Carpet Allergies in Dogs
The allergy symptoms that your dog exhibits during the general physical should prompt your veterinarian to collect a skin sample by very carefully scraping the skin cells from the animal. The samples obtained will then be examined by a microscope, and an evaluation of the skin cells will be completed. This process is called a cutaneous cytology and is completed in order to search for problems like mites or yeast infections. Allergies to the carpet can manifest anywhere on your dog's body, although reactions from skin allergies often cluster around the face and groin areas, as well as under the front legs and between the toes. If an allergen in your pet's environment is suspected, your veterinarian may recommend an intradermal skin test. Miniscule amounts of the suspected allergens are injected under the skin in a particular pattern so that a localized reaction can be induced and recorded.
However, if the allergy is to a synthetic fiber, it may not be included in the standard allergens tested for as synthetic materials are not a common allergen for dogs or humans. A detailed history of your canine's health and a timeline of symptoms may be more beneficial to finding an accurate diagnosis. Many doctors will try to eliminate suspected allergens from the patient's environment in order to diagnose which allergen is causing the reaction.
Treatment of Carpet Allergies in Dogs
Antihistamines are generally effective in humans but are only useful for approximately twenty to thirty percent of dogs and tend to lose effectiveness over time. Hydrocortisone shampoos and salves can cause gastrointestinal distress if swallowed, but are often effective in relieving skin discomfort. If these antihistamines and hydrocortisone treatments are not successful in reducing the symptoms, then corticosteroid injections or oral tablets may be recommended. These medications are more powerful, and usually very effective in reducing the signs of allergy, but the side effects can be distressing. Short-term use of corticosteroid therapy generally only results in mild symptoms, ranging from increased thirst to diarrhea.
The long-term side-effects can contribute much more to severe disorders such as liver dysfunction and diabetes, so monitoring of the blood chemistry levels is critical to catch these types of development early, before permanent damage occurs. The chances of developing a problem increase with dosage so the lowest effective dose should always be employed. Immunotherapy may be another option for animals that are bothered by unavoidable or severe allergic reactions, especially in canines with indicators that are present for at least four to six months of the year and resistant to antihistamines, however, immunotherapy injections have returned mixed results, depending quite a bit on which allergen is causing the reaction. Recent advancements have been made in sublingual immunotherapy and trials appear promising
Recovery of Carpet Allergies in Dogs
Your veterinarian will be able to give you specific instructions on how to best treat the symptoms until you are able to eliminate the particular allergen from the environment or until immunotherapy treatments begin working. Instructions regarding oral and topical medication should be followed faithfully, and administration of these preparations may need to be continued, even after the signs and symptoms seem to have disappeared. Bacterial infections are common with skin allergies and in those cases, antibiotics will need to be prescribed. Prematurely quitting these medications before any bacterial infections have been completely eradicated may cause the infection to reoccur.
Carpet Allergies Questions and Advice from Veterinary Professionals
Ceaser
Shih Tzu
6 Years
0 found helpful
I just adopted my approximately 6 year old Shih Tzu. As soon as he got here the past few days we have been noticing him scratching a lot, sneezing, rubbing his nose, and chewing on his paws. We took him to the vet for his 1st checkup and I mentioned this as a concern. He was prescribed a steroid to take once every 24hrs and after 3 days to every other day. He also has an antibiotic we have been giving him everyday since we brought him home. The antibiotics is for kennel cough which he doesn't have but as a precaution. We cleaned our carpet before he arrived. Sadly we will not be able to change our carpets because we are looking to move sometime hopefully next year. I just hate to see him like that and although I'm hopeful the meds will work but also I was hoping if anybody can tell me something else I can do with keeping him comfortable. As far as something I can use in the carpet or own him.
Add a comment to Ceaser's experience
Was this experience helpful?
Pugglsy
Pug/Rat Terrier
6 Years
0 found helpful
Hello, My Pug/Rat Terrier started receiving these symptoms almost immediately after moving. I'd also like to mention that we shampooed the carpets in which Puggsly walked around on while they were still wet. His symptoms are hair loss and biting on his paws, losing hair on his back closest to his tail, shaking his head, scratching, etc. He is currently on a shot (unsure what it is called). Any ideas?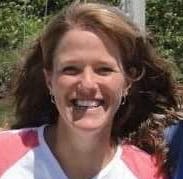 1611
Recommendations
Without knowing what medication Puggsley received, or when, or whether he is responding to the medication, I have a hard time commenting on how he is doing, but it does sound like he had a reaction to something, either in the carpet, your new house, or to the shampoo. It would be best to follow up with your veterinarian, as they are treating him for what they saw when they examined him.
Add a comment to Pugglsy's experience
Was this experience helpful?
Toffee
Pug
Three Months
0 found helpful
Could my dog have pyoderma or does she have an allergy to our carpet? Toffee is a three month old pug and over the past two weeks she has progressively gotten a worsening rash on her head. She is itching her head and biting her hips and tail. She often goes to a doggy day care and has minimal itching in the owners carpeted Home but itches constantly in our old trailer (we rent this home and don't know anything about the age of the carpet). She was on amoxicillin for ten days for nasal drainage and coughing and this is when the itching developed. I have tried changing her treats and her food does not have wheat in it. I also have started her on a probiotic three days ago.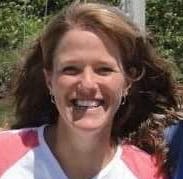 1611
Recommendations
Thank you for your email. It is possible that there might be something in that carpet that she is allergic to. It may be that she is more distracted when she is at doggy day care and doesn't scratch as much because she's 'busy', too. If the itchiness started when she started the antibiotics, it would be a good idea to follow up with your veterinarian to see what might be happening with her skin. Allergic reactions to Amoxicillin aren't common, but they do happen. Your veterinarian will be able to look at her skin, determine if it may be a parasite or an infection, and try to help you narrow down what might be causing the scratching that she is having a problem with. I hope that everything goes well for Toffee!
Add a comment to Toffee's experience
Was this experience helpful?
Hank
Labrador
5 Years
0 found helpful
Has Symptoms
Itching, sores, red groin area
I suspect that my dog and cat may be allergic to the carpet in our new home. Both have significant hair loss on inner thighs and groin area, and my dog has a rash and scabs in that area. Is there any way I can treat or clean the carpet to help reduce the allergy?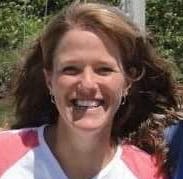 1611
Recommendations
Thank you for your email. If they are allergic to the carpet, the only way to clear the allergy is to get rid of the carpet. It would be unusual for both your animals to have the same allergy, however. It would be a good idea to have them seen by your veterinarian and make sure that there isn't another cause for the hair loss that may have a treatment available.
My dog itches alot even though i shower him with a medicated shampoo. There is no sign of any fleas, tried different kinds of food but nothing changed. I think he's allergic to carpets. Is there any solution without removing the carpet?
Add a comment to Hank's experience
Was this experience helpful?
Scooter
Miniature Australian Shepherd
9 Years
0 found helpful
We have a 9 y/o Aussie that is currently at the vet. He had come off his food and the minute my husband walked him in, the doc looked at his eyes and said he had a liver infection. Immediately drew blood to confirm, and he is currently still there being treated with a fluid flush and antibiotics. He said most likely "got into something", but there's nothing around our house or yard to get into. We have cats to controls the mice problem and i refuse to put down poison, because the cats are good at their job.

This dog is a licker, always has been, carpet being his favorite thing - CONSTANT carpet licking. about 6 months ago, we got new carpet. Is it possible that something in the new carpet has built up in his system over time and caused this?!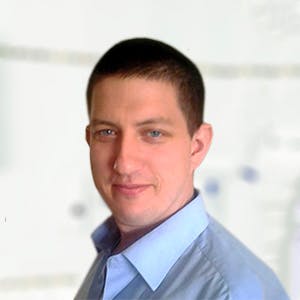 3320
Recommendations
There is a difference between a liver infection and liver failure from toxins; infection is obviously related to bacteria, virus, parasites etc… whereas liver failure due to a toxin is not an infectious process. Whilst it is possible for a dog to lick enough of a small substance that it accumulates in his system, it is speculating unless a carpet sample is sent for testing (local university Toxicology Department may be a low cost option); there are many chemicals, dyes and cleaning products used in the manufacture of carpets so it is theoretically possible. Regards Dr Callum Turner DVM
Add a comment to Scooter's experience
Was this experience helpful?
Abby
French Bulldog
7 months
0 found helpful
Someone told me that febreeze is not good for dogs. I didn't know it until after I used a carpet cleaner with febreeze in it and the other day my dog has red spots between her toes and on the bottom of her foot between her pads. She is a frenchie so her feet are a good size so the rash is in up in between the pads of the feet on all 4 of them. Is this true about febreeze or should I see my vet.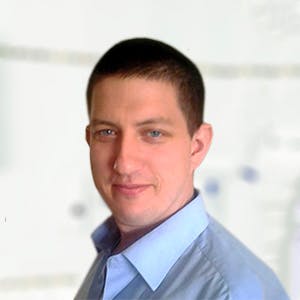 3320
Recommendations
It is a common myth that Febreze is dangerous to dogs when used correctly; whilst an individual dog may have a reaction to a some specific cleaning products or any other substance (including food stuffs) doesn't mean it is dangerous overall. It sounds like a case of contact dermatitis and can be resolved with regular bathing of the paws with a dilute antiseptic; you may need to clean your carpets if the problem persists. Febreze is a partner with the ASPCA (American Society for the Prevention of Cruelty to Animals) to help with pet adoption by promoting Febreze as a way to eliminate pet odours; do you think the ASPCA would endorse Febreze if it was considered toxic or dangerous? Regards Dr Callum Turner DVM www.aspca.org/news/febreze-teams-actress-jane-lynch-and-aspca
Add a comment to Abby's experience
Was this experience helpful?
Lucy
Pekingese
5 1/2 months
0 found helpful
Has Symptoms
scratching and chewing paws and legs
My pekingeses has the same problem, she only scratches in the house. My house is all carpet, and i vacuum every other day. I make sure all my linens and curtains, etc are washed frequently and everything is dusted. I have even bought an air purifier. She likes to lay on the linoleum in the kitchen and bathroom and by the doors but she will lay on the carpet sometimes as well but no very much. The vet says shes a puppy (5 months) and she will get over it. I am currently giving her children's benadryl that was cleared by her vet. I just picked up some bendadryl shampoo from my vet to see if that helps. I feel like a horrible mother, i do not know what to do.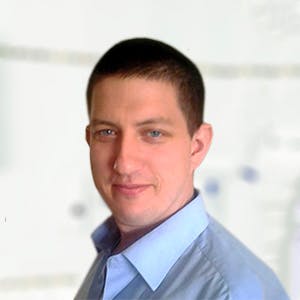 3320
Recommendations
Allergies to something in the home can be quite frustrating, it may be due to something in the carpets, furniture or cleaning products. It is a case of finding out which is the cause and controlling or eliminating the cause. Giving Benadryl is a short term solution, with these types of cases you need to either remove the irritant from the environment or the pup from the environment; I am sorry I don't have more constructive advice. Regards Dr Callum Turner DVM
Add a comment to Lucy's experience
Was this experience helpful?
Battle
German Sheppard mix
3 Weeks
0 found helpful
So my German shepherd/American Eskimo itches himself quite a bit and it is primarily only in my house. I have used mild shampoos with oatmeal, etc. I have added coconut oil to his food. Our vet checked him and he has no fleas or parasites of any kind. How can I manage this. We only just replaced our carpet within the last two years and replacing it may not solve it anyway. We vacuum and shampoo our carpets frequently, is there a recommended carpet shampoo to use that may be better for Battle. My other dog Jayden (American Staffordshire Bull Terrier) does not seem affected in the least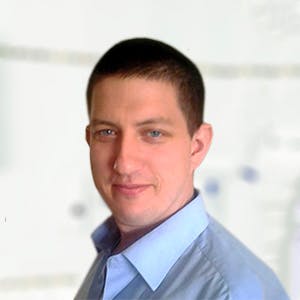 3320
Recommendations
Allergies may originate from many different causes; if there was a correlation between the laying of a carpet and the commencement of symptoms then a presumptive diagnosis maybe made. Dogs may be allergic to the material of a carpet, dyes used on a carpet, dust mites, other creatures living in the pile of the carpet or any other chemicals that may have been used in its manufacture. Other causes maybe changing of cleaning products or other environmental causes. Treatment is difficult due to the exact unknown cause of allergy, but you may try Benadryl at a dosage of 1mg/lb; if the problems persist, allergy testing maybe useful. Regards Dr Callum Turner DVM
My dog was doing fine when I was at my daughters, she has no carpets but when I came home she started itching and ect. I finally figured it out it isn't the carpet it is the cleaner that I am using. I will scrub the carpet again and go over it with vinegar and water and than just clean water. hopefully this will help the problem. my landlord won't let me get rid of the carpets. and I won't get rid of my dog. She is my baby.
Add a comment to Battle's experience
Was this experience helpful?