What is Detergent Poisoning?
There are many household items that are toxic to animals, including to our dogs. Many of the laundry detergents used within the home are toxic to dogs; however, they do not always show up on lists of cleaners that are poisonous. Ionic surfactants and anionic surfactants are in these products, and even when they are ingested in small quantities the dog can become sick. The dog will have several different symptoms depending on the detergent ingested, as well as the amount ingested. The first signs are usually upset stomach and drooling from the mouth. An item that doesn't often show up on lists of household products toxic to pets is laundry detergent. But it should, because most detergents and soaps contain ionic and anionic surfactants. When ingested in small amounts, these chemicals can cause GI upset in a pet, such as excessive drooling, vomiting or diarrhea.
Detergent poisoning in dogs is the result of a dog ingesting detergent, or other household cleaners, at a quantity where it becomes toxic. Detergent poisoning in dogs must be treated at the very first sign of ingestion of the product or when symptoms begin to occur.
Book First Walk Free!
Symptoms of Detergent Poisoning in Dogs
Symptoms of detergent poisoning may slightly vary, but they are very obvious and a veterinarian must be seen as soon as possible. Symptoms include:
Vomiting
Diarrhea
Gastrointestinal lesions
Lack of appetite
Swollen abdomen
Burns or lesions in the mouth
Excessive watering of the mouth
Disorientation
Muscle weakness
Seizures
Collapse
Eye irritations
Skin irritation
Hair loss
Types
They are many detergents on the market today and they are divided into categories. Types of detergents include:
Soaps, such as for laundry and bathing
Anionic detergents, such as dish soap, dishwashing detergents, and shampoos
Cationic detergents, including disinfectants, fabric softeners, and sanitizing agents
Nonionic detergents, such as shampoos, dishwashing detergents, and laundry detergents
Causes of Detergent Poisoning in Dogs
The cause of detergent poisoning in dogs is from the ingestion of anywhere from a small quantity to large amounts of household detergent. The ingestion of this product as well as the dermal exposure to it can cause extensive damage to the eyes, mucus membranes and skin. A pet can walk through a detergent spill and then lick the substance from the paws or fur, extending the damage from one type to all three (oral, ocular and dermal).
Diagnosis of Detergent Poisoning in Dogs
It is very important to not induce any vomiting if you suspect or are definite that your dog has ingested detergent. You may flush out the mouth or skin thirty minutes with running water, or if it has gotten into the eyes flush the eyes with water for twenty minutes. It is a good idea to be doing this after you have called the veterinarian to communicate with the physician that you are bringing your dog in for an appointment. Once the veterinarian learns more about with the dog may have ingested, or definitely swallowed, he will begin acting immediately. The physician may choose to do blood work for urinalysis if he is unsure of what is causing the symptoms, and he may do other tests to come up with a definitive diagnosis. More than likely, he will know the diagnosis is detergent poisoning by his symptoms and by hearing from you the type of detergent in which the dog ingested.
Treatment of Detergent Poisoning in Dogs
Specific treatment is unavailable and it will depends on the type of detergent and the amount that the dog swallowed. There is no antidote; supportive care may be needed in the form of intravenous for medications such as gastroprotectants and antibiotics due to the corrosive nature of the product. A small amount of laundry detergent that was ingested will have a completely different mode of treatment than a large amount ingested. Treatment also depends on the type of toxic agent that the dog swallowed, such as cationic, nonionic, or anionic. The veterinarian will determine the method of treatment as he finds more information and the specifics of the poisoning. How long your pet will remain in the hospital will depend on the severity of the effects of the toxin and whether measures like respiratory assistance or tube insertion (for the stomach in the event of burns and ulceration) are necessary.
Recovery of Detergent Poisoning in Dogs
Detergent poisoning has a prognosis of fair to good, and this prognosis depends on the detergent. Most dogs that receive treatment as soon as possible will recover. To prevent future poisoning events, it is important to keep all detergents and cleaning products out of the dog's reach when he is at home alone. It is also important to always know where your dog is within the home and to keep an eye on him.
Detergent Poisoning Questions and Advice from Veterinary Professionals
Xander
Shih Tzu
2 Years
1 found helpful
it's been two hours after i take a bat of my dog xander, i accidentally pour a shampoo near to his mouth and he licked it. i've been so nervous that it gives him a side effect a later more. what should i do?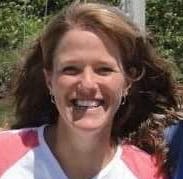 1093
Recommendations
Most dog shampoos don't taste very good, but are not toxic. If Xander isn't showing any signs of vomiting, diarrhea, lethargy or decreased appetite, he should be okay.
Add a comment to Xander's experience
Was this experience helpful?
Pond
Toy Moodle
1 Year
1 found helpful
My dog Licked her fur (which had shampoo in it) while i was bathing her and has thrown up twice since then. All she had to eat since her bath was a bland biscuit that has never cause her to throw up before.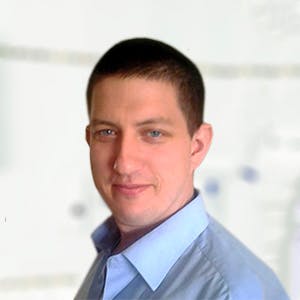 2507
Recommendations
The shampoo may have caused some stomach irritation leading to vomiting which probably brought everything up; you should hold off food for a few hours and introduce food slowly in small portions once she can hold down water. If Pond continues to vomit, you should hold off food but if she cannot hold down water you should visit your Veterinarian for an examination. Regards Dr Callum Turner DVM
Add a comment to Pond's experience
Was this experience helpful?
Oscar
West Highland White Terrier
10 Months
0 found helpful
Puppy bit a small portion of washing tablet but we think we removed the majority of it. He drank water and we gave him some milk.e has not shown any adverse symptoms at present. Can you please advise.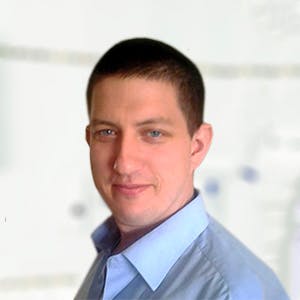 2507
Recommendations
A small portion of laundry detergent may not cause much damage especially if it wasn't ingested, if you think you got it all out just keep an eye on Oscar and look out to ensure that he starts to eat and drink. If you notice any symptoms like pawing at the mouth or vomiting you should visit your Veterinarian to be on the safe side. Regards Dr Callum Turner DVM
Add a comment to Oscar's experience
Was this experience helpful?
Vreey
Shih Tzu
7 Months
0 found helpful
My dog drank a little bit of laundry detergent (Ariel power gel).It was a very small amount.After that,I made him drink his water.Is he safe?He doesn't really have any symptom.please respond as soon as you can.(PS if I put any symptom dow there,it's nothing.I'm just worried.)And last month,he vomited.I don't know why.Then I saw him exhaling so loud.I'm in a hot country and he's a shih tzu.Is that normal?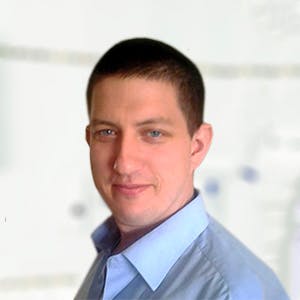 2507
Recommendations
You should rinse out Vreey mouth but don't make him drink water if you think there is detergent still in his mouth; detergent poisoning usually results in oral irritation with an increase in salivation, chemical burns, breathing difficulties among other causes. I would recommend you contact your Veterinarian, an Emergency Veterinarian, a poisoning helpline in your country or contact the Pet Poison Helpline in the USA on 001-855-764-7661. Shih Tzu's can have breathing difficulties in hot humid climates but if it is a common problem especially at rest you should consult a Veterinarian. Regards Dr Callum Turner DVM
My dog add a little bit of detergent what should I do
Add a comment to Vreey's experience
Was this experience helpful?
Rocky
Boxer
6 Years
1 found helpful
What do I do my dog ate lots of laundry powder

I can't take him to the vet because he tries to fight the other dogs so we only take him when it's urgent

Rocky always feels weak has small seizures lots of diareah always licks his lips and drupelets a lot of the time as he is already a boxer that drives he has been licking his lips and been druling

Rocky usually eats all of his food but today but for the past week he has not been eating or drinking anything which is very strange to me
Please leave a message back
Regards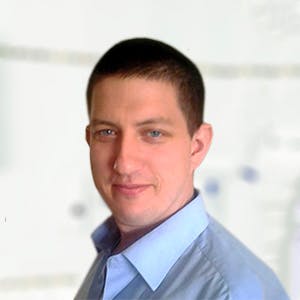 2507
Recommendations
The specific ingredients in the detergent will determine the first aid and any treatment; I would strongly recommend visiting your Veterinarian or an Emergency Veterinarian. However, if you are reluctant to visit a Veterinarian I would recommend calling the Pet Poison Helpline as they have great experience handling poisoning cases down the phone and they will have specific procedures based on the ingredients in the detergent. Regards Dr Callum Turner DVM
www.petpoisonhelpline.com/poison/detergents/
www.petpoisonhelpline.com/pet-owners/emergency/
Well my dog ate less than a pinch of foca detergent he then vomit a white bubbly foam will be die😭
Add a comment to Rocky's experience
Was this experience helpful?
Yoda
German shepherd mixed with pit
5 Months
-1 found helpful
My dog ate laundry soap what should I do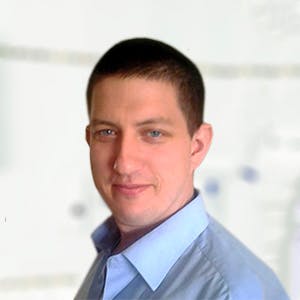 2507
Recommendations
In cases of poisoning (or suspected poisoning) it is always best to visit your Veterinarian or Emergency Veterinarian to get preventative and supportive care which may include inducing vomiting, administration of intravenous fluids as well as medication to prevent seizures. Usually symptoms of detergent poisoning are restricted to the gastrointestinal tract and include drooling, vomiting and stomach pains; in severe poisoning events respiratory distress or central nervous system signs by present. When visiting a Veterinarian in cases of detergent poisoning, it is always useful to have the packaging (if available) so that your Veterinarian will have an idea of the ingredients so that treatment can be directed in a more effective manner. Regards Dr Callum Turner DVM
I accidentally put soapy water in my dogs food
I accidentally put soapy water instead of tap water in my dogs food. And I can't afford to bring him to the vet.
Add a comment to Yoda 's experience
Was this experience helpful?