What is Discoloration of Saliva?
Your dog's saliva and drool should not have a color. If it is colored, you need to take him to his veterinarian. A dog's oral health is connected to his heart health so it is important you seek treatment. Changes in color can be indicative of systemic disease such as canine distemper or it can be present due to abnormal growths in his mouth. Dental disease can also be a cause. To determine the cause, your veterinarian will run a series of diagnostic tests and examine your pet's mouth closely and thoroughly. Once diagnosed, treatment can begin. Recovery will depend on the severity of the condition.
Discolored saliva from your dog can be indicative of an infection, bad tooth, growth in his mouth, or some other type of abnormality. If your dog's saliva has color to it, you should get him evaluated by your veterinarian as soon as possible.
Book First Walk Free!
Symptoms of Discoloration of Saliva in Dogs
Symptoms may include but are not limited to:
Excessive drooling
Staining around the mouth
Brown saliva
Foul odor coming from your dog's mouth
Sensitivity in and around his mouth
Lack of interest in eating
Types
Gum and dental disease can lead to the saliva discoloration your dog is experiencing. It can also be indicative of a more serious illness such as an internal issue. For example, if your dog vomits up a brown substance, this can actually be him vomiting blood. This should be considered extremely serious and should be addressed immediately.
Causes of Discoloration of Saliva in Dogs
Changes in the salivary glands of domestic pets like your dog are rare. Inflammation of the salivary glands can be caused by systemic diseases such as rabies or canine distemper. Abscesses, while rare, can also lead to salivary gland changes. Lesions and neoplasia can appear on the glands and ducts that can lead to changes. Discoloration of the saliva can also be caused by dental and gum disease. Also, if the pH of his saliva is off, it can lead to similar symptoms.
Diagnosis of Discoloration of Saliva in Dogs
Your veterinarian will begin by performing a full physical exam on your dog. While the issue may be focused on his mouth she will want to check for additional symptoms he may be experiencing simultaneously. She will also collect a verbal history from you; she will want to know when his symptoms started, if the discoloration has been progressing, if it is constant or intermittent, and similar questions.
Your veterinarian will then focus her exam more on your dog's mouth. Your veterinarian will want to check in his mouth for sources of infection, puncture or any other cause of his discolored salivation. In order to do this your dog may need to be sedated temporarily in order for her to perform a thorough evaluation. She will want to check his teeth, gums, roof of his mouth, his tongue and under it. Any abnormality can be the cause of his abnormal salivation.
Your veterinarian will want to perform lab work to ensure your dog is not suffering a systemic infection in addition to the discolored salivation. Diagnostic testing will include basic blood work consisting of a complete blood count (CBC) and chemistry panel to check for any abnormalities within the blood or organ levels. This will be helpful when trying to assess what is going on internally. The blood work will also be able to rule out any other systemic diseases that may be associated with the odd salivation. Your veterinarian may way to also take radiographs as part of her diagnostic process of your dog's mouth to check how deep the periodontal disease penetrates.
Treatment of Discoloration of Saliva in Dogs
Depending what your veterinarian finds in your dog's mouth, his treatment can vary. If your dog is experiencing severe periodontal disease and tartar build up, a dental cleaning will be recommended. If there are lesions in his mouth, surgical removal may be warranted. If there is a foreign object penetrating your dog's mouth, your veterinarian will remove it and clean the area. Anything that is wrong with your dog's mouth will be addressed and treated in a proper manner.
If your dog is suffering from a systemic disease simultaneously, treatment will be issued for that as well. Without treating the underlying cause, you will just be masking symptoms, not curing your dog's problem. Antibiotics will likely be prescribed no matter what, as saliva discoloration is a typical symptom of an infection.
Things you can do at home involves at home dental and mouth care. Brushing your dog's teeth with a specific dog toothpaste is a good way to start. There are also dog treats to help freshen your dog's breath and clean his teeth or even an additive you can put in his water that can help. However, you will still need the dental cleaning by your veterinarian to give your dog the best clean he can possibly have. If there are any infected teeth, your veterinarian will remove them in order for the area to heal. Additional treatments will be administered according to your dog's needs.
Recovery of Discoloration of Saliva in Dogs
If you do not address the issue it will not get better, only worse. Not only is it unpleasant to see and smells bad, it is bad for your dog's overall health. Your dog's teeth and gums are directly connected to his heart. Severe dental issues can lead to congestive heart failure. If you treat your dog's condition soon, his prognosis of recovery is fair to good. The longer you wait to address your dog's problem, the longer and more expensive treatment will be. Plus, his health will deteriorate the longer you wait to treat him.
Discoloration of Saliva Questions and Advice from Veterinary Professionals
Bella
Chihuahua
7 Months
0 found helpful
We took out puppy for a walk yesterday and noticed that after she ran and we had walked her for half hour, she started frothing from the mouth and when we wiped it away it was like a brown substance. When she fell asleep, she was slightly grinding her teeth. Today she isn't eating her food and seems very lethargic and seems to just want to sleep. We wasn't sure whether this was caused by her baby teeth falling out, whether her collar ring had hit her in the face or whether she had eaten something that she shouldn't have?
Add a comment to Bella's experience
Was this experience helpful?
Vedka
Miniature Schnauzer
7 Months
0 found helpful
My puppy started acting lethargic today. I thought it had to do with it raining outside and her not wanting to go pee in the rain. She has not been her bouncy, treat loving self all day. But I noticed this evening that she has a lot of brown tinged drool on her chin whereas she normally has none. And it smells awful, like a mix between fish and poop. I realized that her breath started smelling earlier in the day. I tried to look in her mouth and she fights me. I didn't see anything immediately lodged in her mouth but I did see some blood in her inner lip and what could be a tiny laceration. Also, she shivers intermittently and sounds like she is chewing her tongue sometimes. She ate some of her dinner (at least the soft food portion of it) and drank water. She has received 3 rounds of shots.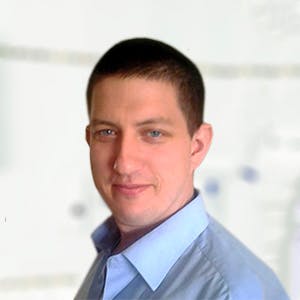 3320
Recommendations
Without seeing inside Vedka's mouth we cannot know what it going on in there; an infected oral wound, dental issue or other issue may be causing the presence of blood and foul breath. Without examining her I cannot tell you what it is but if she is only eating the soft food she may be experiencing pain whilst eating which may be caused by a retained tooth or another issue (infection, oral abscess etc…). You should visit your Veterinarian for an examination, especially if you are unable to check yourself. Regards Dr Callum Turner DVM
Add a comment to Vedka's experience
Was this experience helpful?
Bella
Newfoundland
10 Months
0 found helpful
My dogs been drooling a lot since yesterday and today I noticed it looks almost brown but when I wipe it with a paper towel it's clear. Her breaths a little stinky but I don't notice any pain or discomfort while she's eating. Trying to look in her mouth but not seeing anything unusual except a little brown on met back teeth.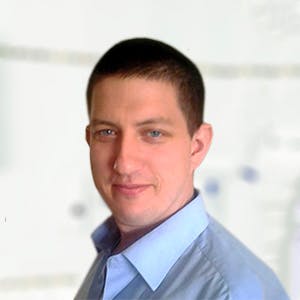 3320
Recommendations
There are various causes for drooling in dogs which may include oral irritation (poisoning, chemicals), dental disorders, masses, foreign objects, trauma, infections among other causes. You should visit your Veterinarian for an examination to see if there is anything to be concerned about, but in the meantime make sure you rinse out her mouth to be on the safe side. Regards Dr Callum Turner DVM
my dogs saliva is kinda stinky. his breathe is not normal. what should i do as home remmidies cause I don't have enough money to bring him to the vet
Add a comment to Bella's experience
Was this experience helpful?
Skippy
Miniature Schnauzer
10 Years
1 found helpful
Good afternoon,
I was walking my dog this morning after he barked i noticed there was some blood in his salavia. It didn't continue after but should I bring him to a medical professional? Is this normal?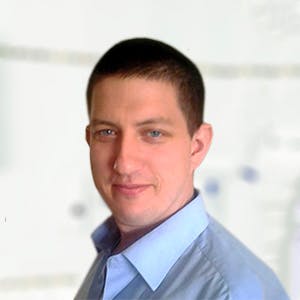 3320
Recommendations
A little blood in the saliva may be due to a small oral injury, dental disorders, trauma among other causes; I would keep an eye on Skippy to see if the blood appears again and check his mouth for any wounds, loose teeth or masses which may account for the blood. If you want to be safe, take him into your Veterinarian. Regards Dr Callum Turner DVM
Add a comment to Skippy's experience
Was this experience helpful?