Discoloration of Saliva in Dogs
Discoloration of Saliva in Dogs
Written By hannah hollinger
Published: 05/23/2017
Updated: 07/28/2021
Veterinary reviewed by Michele K.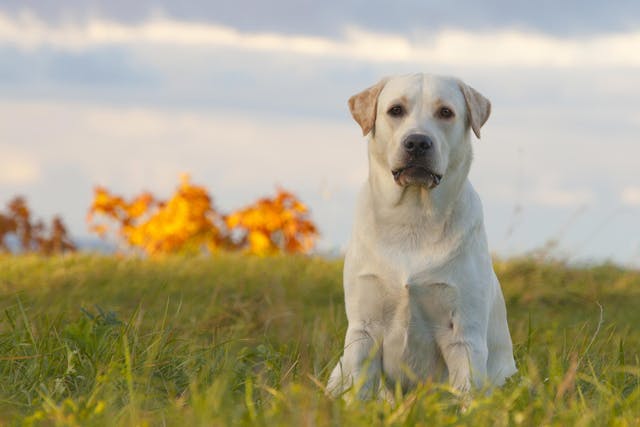 What is Discoloration of Saliva?
Your dog's saliva and drool should not have a color.  If it is colored, you need to take him to his veterinarian.  A dog's oral health can be connected to his systemic health so it is important you seek treatment.  Changes in color can be indicative of systemic disease, or it can be present due to abnormal growths in his mouth.  Dental disease can also be a cause.  To determine the cause, your veterinarian will run a series of diagnostic tests and examine your pet's mouth closely and thoroughly.  Once diagnosed, treatment can begin.  Recovery will depend on the severity of the condition.
Discolored saliva from your dog can be indicative of an infection, bad tooth, growth in his mouth, or some other type of abnormality.  If your dog's saliva has color to it, you should get him evaluated by your veterinarian as soon as possible.
Symptoms of Discoloration of Saliva in Dogs
Symptoms may include but are not limited to:
Excessive drooling
Staining around the mouth
Brown saliva
Foul odor coming from your dog's mouth
Sensitivity in and around his mouth
Lack of interest in eating
Types
Gum and dental disease can lead to the saliva discoloration your dog is experiencing.  It can also be indicative of a more serious illness such as an internal issue.  For example, if your dog vomits up a brown substance, this can actually be him vomiting blood.  This should be considered extremely serious and should be addressed immediately.
Causes of Discoloration of Saliva in Dogs
Changes in the salivary glands of domestic pets like your dog are rare.  Inflammation of the salivary glands can be caused by systemic diseases such as rabies or canine distemper.  Abscesses, while rare, can also lead to salivary gland changes.  Lesions and neoplasia can appear on the glands and ducts that can lead to changes.  Discoloration of the saliva can also be caused by dental and gum disease.  Also, if the pH of his saliva is off, it can lead to similar symptoms.
Diagnosis of Discoloration of Saliva in Dogs
Your veterinarian will begin by performing a full physical exam on your dog.  While the issue may be focused on his mouth she will want to check for additional symptoms he may be experiencing simultaneously.  She will also collect a verbal history from you; she will want to know when his symptoms started, if the discoloration has been progressing, if it is constant or intermittent, and similar questions.  
Your veterinarian will then focus her exam more on your dog's mouth.  Your veterinarian will want to check in his mouth for sources of infection, puncture or any other cause of his discolored salivation.  In order to do this your dog may need to be sedated temporarily in order for her to perform a thorough evaluation.  She will want to check his teeth, gums, roof of his mouth, his tongue and under it.  Any abnormality can be the cause of his abnormal salivation.  
Your veterinarian will want to perform lab work to ensure your dog is not suffering a systemic infection in addition to the discolored salivation.  Diagnostic testing will include basic blood work consisting of a complete blood count (CBC) and chemistry panel to check for any abnormalities within the blood or organ levels.  This will be helpful when trying to assess what is going on internally.  The blood work will also be able to rule out any other systemic diseases that may be associated with the odd salivation.  Your veterinarian may way to also take radiographs as part of her diagnostic process of your dog's mouth to check how deep the periodontal disease penetrates.
Treatment of Discoloration of Saliva in Dogs
Depending what your veterinarian finds in your dog's mouth, his treatment can vary.  If your dog is experiencing severe periodontal disease and tartar build up, a dental cleaning will be recommended.  If there are lesions in his mouth, surgical removal may be warranted.  If there is a foreign object penetrating your dog's mouth, your veterinarian will remove it and clean the area.  Anything that is wrong with your dog's mouth will be addressed and treated in a proper manner.
If your dog is suffering from a systemic disease simultaneously, treatment will be issued for that as well.  Without treating the underlying cause, you will just be masking symptoms, not curing your dog's problem.  
Things you can do at home involves at home dental and mouth care.  Brushing your dog's teeth with a specific dog toothpaste is a good way to start.  There are also dog treats to help freshen your dog's breath and clean his teeth or even an additive you can put in his water that can help.  However, you will still need the dental cleaning by your veterinarian to give your dog the best clean he can possibly have.  If there are any infected teeth, your veterinarian will remove them in order for the area to heal. Additional treatments will be administered according to your dog's needs.
Worried about the cost of treating your pet's symptoms?
Pet Insurance covers the cost of many common pet health conditions. Prepare for the unexpected by getting a quote from top pet insurance providers.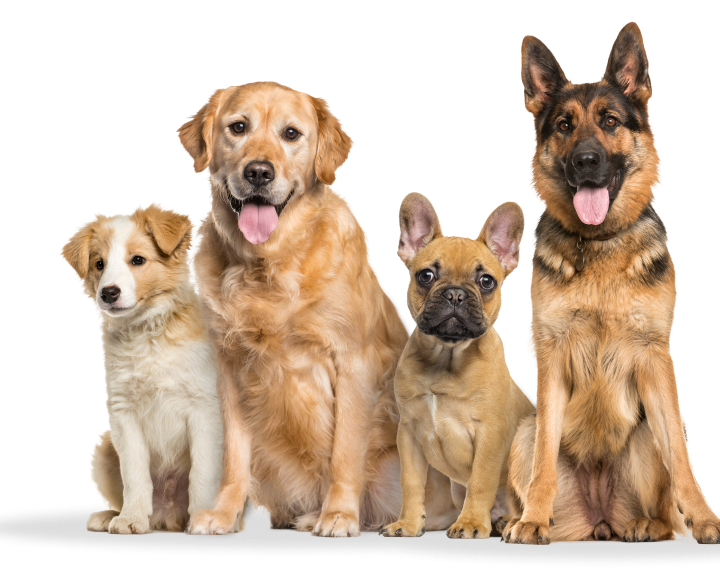 Recovery of Discoloration of Saliva in Dogs
If you do not address the issue it will not get better, only worse.  Not only is it unpleasant to see and smells bad, it is bad for your dog's overall health.  Your dog's teeth and gums are directly connected to his systemic health.  If you treat your dog's condition soon, his prognosis of recovery is fair to good.  The longer you wait to address your dog's problem, the longer and more expensive treatment will be. Plus, his health will deteriorate the longer you wait to treat him.
Discoloration of Saliva Questions and Advice from Veterinary Professionals
Pug
Five Years
2 found this helpful
2 found this helpful
My pet has the following symptoms:
my pug suffers with acid reflux and I've just noticed a small area of white saliva on the roof of his mouth. Is this something I should worry about?
Answered by Dr. Michele K. DVM
Thank you for your question. I apologize for the delay in response, there is a delay in receiving these emails sometimes. I"m not sure that a small amount of white saliva would be a reason to worry, unless it is something that happens all the time. If he has a drink of water, the saliva may be washed away. I hope that he is okay!
Oct. 7, 2020
Was this question and answer helpful?
Standard Poodle
6 Years
1 found this helpful
1 found this helpful
My pet has the following symptoms:
Hi. My sister woke up this morning and saw my dog had a splotch of discolored saliva on her bed. Wasn't necessarily vomit but a dark rusty brown patch of saliva. The other day she was panting a lot and seemed to have a want to vomit at one point but never did. She has a tendency to stress herself out so I don't know if that impacts but should that color saliva be something to worry about? She is currently coughing a bit and sounds like she is trying to hack something up. Should I bring her to the vet? What should I do?
Answered by Dr. Michele K. DVM
Thank you for your question. I do think that you should probably have her seen by a veterinarian yes, but I'm not sure it is an emergency. If she is eating and drinking normally, and seems generally comfortable and is breathing normally, then waiting until your veterinarian opens up tomorrow may be fine. If she is continuing to retch and is hacking continuously, then it would probably be best to have her seen today at an ER. It is difficult to say what that discolored fluid might have been, whether it was saliva that is discolored by a tooth problem, or if she was retching and that's what she brought up. I hope that all goes well for her.
July 19, 2020
Was this question and answer helpful?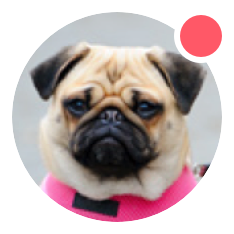 Need pet insurance?