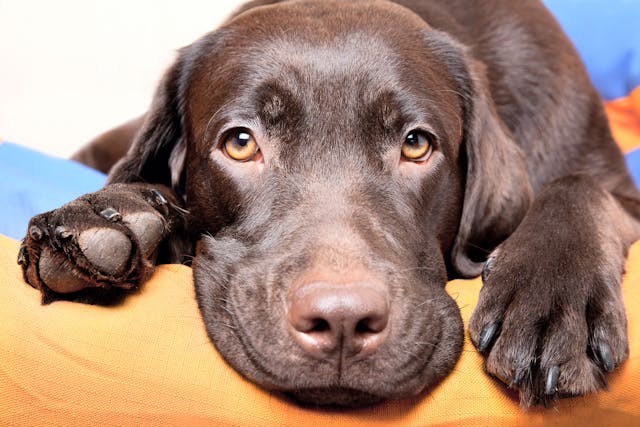 What is Eye Defects (Congenital)?
The eye of the puppy is not fully developed when he is born and is not easily examined until the puppy reaches about 4 weeks of age. Congenital eye defects are described as developing during the gestational period, and may be clearly seen at birth or may not become apparent until the puppy is older. Many eye conditions are not easily visible and therefore, defects that are progressive are not always diagnosed in the early stages. Not all eye defects have obvious symptoms. Pain, lack of vision, and lesions are just a few of the complications of congenital eye disorders. Treatment may not lead to complete resolution as not all eye defects are reversible. Visiting a veterinarian is imperative in case your pet is experiencing pain, and to explore the possibilities of vision correction.
A congenital eye defect is an abnormality of the eye, present at birth. Some congenital eye problems will be obvious when a puppy is born while others progress in the first weeks of life. 
Eye Defects (Congenital) Average Cost
From 31 quotes ranging from $200 - $2,500
Get a free pet insurance quote in less than 60 seconds!
Easily compare quotes from the most trusted pet insurance companies in the United States.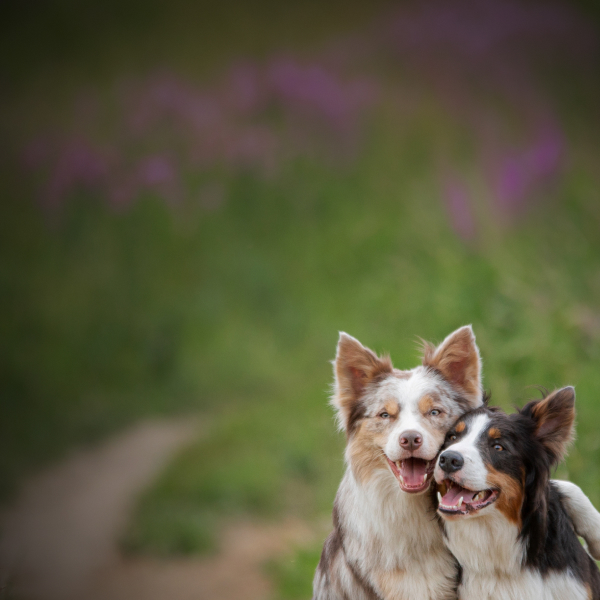 Symptoms of Eye Defects (Congenital) in Dogs
The list of congenital eye defects that can be found in canines is very extensive. A few of the defects, along with symptoms that typically accompany the condition are found here.
Glaucoma
Redness of the eye
Pain in the eye
Blindness
Large pupil
Increased blood flow to the eye
Any canine can get glaucoma, but breeds predisposed are Basset Hound, Petit Basset Griffon Vendeen, Flat-coated Retriever, Siberian Husky, American Cocker Spaniel, English Springer Spaniel, Welsh Springer Spaniel, Spanish Water Dog
Cataracts
Some dogs have issues with bright light while others are the opposite
Loss of vision will cause pet to be cautious in movement
Some will have full cataracts at birth, others will develop them at 8 weeks, 6 months, 1 to 2 years, or older
Breeds prone are Bichon Frise, Boston Terrier, German Shepherd, Labrador Retriever, Miniature Schnauzer, Welsh Springer Spaniel, Siberian Husky, Staffordshire Bull Terrier, Standard Poodle, Norwegian Buhund, West Highland White Terrier, Old English Sheepdog, Rottweiler, Golden Retriever, Chesapeake Bay Retriever, Afghan Hound, American Cocker Spaniel
Generalized Progressive Retinal Atrophy
Night blindness
Eventual total loss of vision
Lesions on the eye
Other symptoms like changes to eye tissue and optic nerve may not be evident until the vet visit
Predisposed breeds are Old English and Bull Mastiff, Australian Cattle Dog, Collie, Dachshund, Lhasa Apso, Miniature Schnauzer, Miniature Poodle, Retriever (Golden, Labrador, Chesapeake Bay and Nova Scotia Duck Tolling, Spaniel (Cocker, American Cocker, English Springer and Tibetan), Welsh Corgi, Siberian Husky, Akita, Samoyed
Collie Eye Anomaly
Dissimilar eyes
Pale patch on the eye
Often there can be no visual defects unless there is retinal detachment
Results from underdevelopment of the eye and improper closure of tissue
Breeds known for this defect are Australian Shepherd, Collie (Border, Rough and Smooth), Shetland Sheepdog, Longhaired Whippet, Nova Scotia Duck Tolling Retriever
Primary Lens Luxation
Lens moves out of place
Pain in the eye
Light sensitivity
Dilated pupil
Congestion in the eye area
Tearing
Terriers ( Tibetan, Miniature Bull, Smooth Fox, Parson Russell and Sealyham), Border Collies and Lancashire Heelers are predisposed
There are many other congenital eye defects affecting several breeds not mentioned here, such as retinal pigment epithelial dystrophy, cone degeneration, congenital stationary night blindness, and retinal dysplasia and detachment.
Causes of Eye Defects (Congenital) in Dogs
Congenital eye defects are can have a silent onset, meaning no easily discernable signs, and can have early or late onset ranging between being clearly visible at birth to becoming evident much later in time.
Some eye defects are secondary to other congenital eye disorders
There may be defects within the pathway of the eye where tears and fluid should drain
There can be retinal problems during the gestational period such as non-attachment
Skeletal abnormalities can lead to eye defects
Cell abnormalities can cause congenital ocular problems
Full development of certain parts of the eye does not occur, causing issues with other areas
The optic nerve can be defective
Eye damage and defects can happen as a result of viral infections in utero
DNA mutations are being documented which specifically affect ocular growth and formation 
Diagnosis of Eye Defects (Congenital) in Dogs
Glaucoma is diagnosed with an ophthalmic examination, a gonioscopy (to look at the eye between the iris and cornea), and tonometry (to determine intraocular pressure). Your veterinarian may see that your dog does not want to have his eye checked; this could be due to pain. Congestion in the eye and stretching of the globe could be apparent because of the intraocular pressure.
Cataracts can be seen and diagnosed as the eye has a very visible cloudy, opaque appearance. Though congenital cataracts in very young dogs may reduce in size as the eye grows, cataracts that are causing complete blindness or have a risk of causing complications like leaking of lens material need to be addressed.
General progressive retinal atrophy is accurately confirmed with a DNA test that has been developed. This is useful in that the testing can detect carriers and canines that are affected, and is important in breeding programs of predisposed breeds.
Collie eye anomaly will be diagnosed by an ophthalmoscopy which allows for a view of the interior of the eyeball. It can indicate if there are pieces of the eye missing, or if tissue damage is apparent that can lead to retinal detachment.
Primary lens luxation can be seen by the trained eye of the veterinarian as a wobbly, loose lens. Treatment is necessary to assure that the lens does not move about in such a way that it damages other areas of the eye.
Treatment of Eye Defects (Congenital) in Dogs
Surgery is the best treatment for glaucoma though some conditions may be approached first with hypersensitive medications specific to the eye. Topical medications 2 to 3 times a week may help cataracts in some canines, but in most cases surgery is needed to remove the affected lens. In the case of cataracts, the earlier the better for surgery, as the results are most beneficial before the cataract has grown full size or damage like leaking of the lens occurs.
Primary lens luxation is best treated with surgery as well; this is particularly crucial because of the pain it can cause your canine companion. In many cases, the surgeon will have to perform a complete removal of the eye, and sometimes a prosthetic one is used.
With collie eye anomaly and generalized progressive retinal atrophy, there are no curative options. Collie eye anomaly may not progress, but there is the risk of retinal detachment and intraocular hemorrhage, while the latter, GPRA, may result in permanent blindness or cataract formation.
Worried about the cost of treating your pet's symptoms?
Pet Insurance covers the cost of many common pet health conditions. Prepare for the unexpected by getting a quote from top pet insurance providers.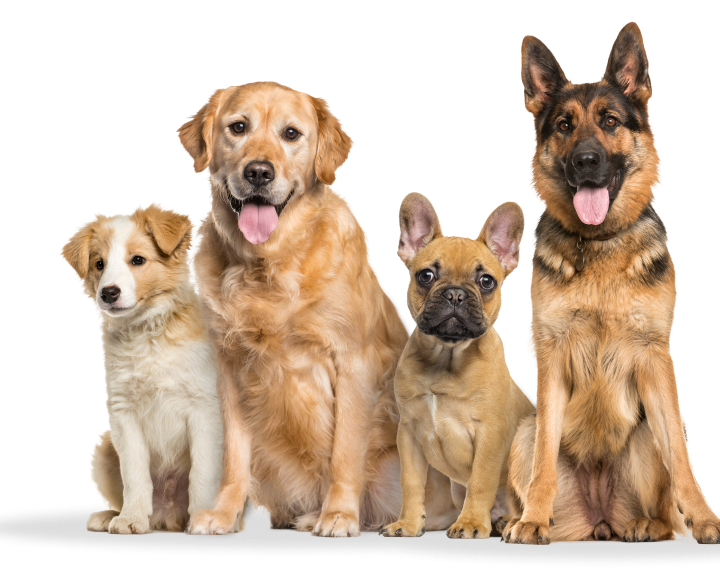 Recovery of Eye Defects (Congenital) in Dogs
Eye examinations on a regular basis will be part of your pet's routine from now on. Although many congenital defects lead to poor vision or complete loss of sight, our furry family members can adapt remarkably well to the situation and with your patience and assistance can lead happy productive lives for years to come.
Eye Defects (Congenital) Average Cost
From 31 quotes ranging from $200 - $2,500
Top
Eye Defects (Congenital) Questions and Advice from Veterinary Professionals
Australian Shepherd
Maui
12 Weeks
0 found this helpful
0 found this helpful
My pet has the following symptoms:
Pupil Stays Constructed, Asymmetrical Pupillary Re
Pupil Stay Constricted, Asymmetrical Pupil Respon
Hello, I have a 12 week old Australian shepherd/border collie mix. She has two different colored eyeballs, one light blue the other hazel. Both seem to react the same to light on a regular basis however about 3 to imes now we have noticed her blue eye's pupil seems to stay constricted while the other eyes pupil will have a more normal pupillary response. . When shining light in both eyes when this has occurred the hazel eye constricts but the blue eye says about the same size. She still tracks with both eyes the same, and doesn't act like she can't see (she's not clumsy or anything). This goes away usually within 30-60 minutes and hen both pupils become the same size again and react the same to light.
Australian Shepherds are prone to eye colour disorders and other ophthalmic disorders; a blue eye on a dog may be with full vision, partial vision or blind. If you are noticing differences between the two eyes I would strongly suggest visiting an Ophthalmologist to have a look and to ensure that there are no structural issues with the eye. I would recommend having a genetic test done to look for other common issues with this breed so that you can be prepared and not to breed in certain instances. Regards Dr Callum Turner DVM www.pawprintgenetics.com/products/breeds/33/
Oct. 3, 2017
Was this question and answer helpful?
Eye Defects (Congenital) Average Cost
From 31 quotes ranging from $200 - $2,500
Get a free pet insurance quote in less than 60 seconds!
Easily compare quotes from the most trusted pet insurance companies in the United States.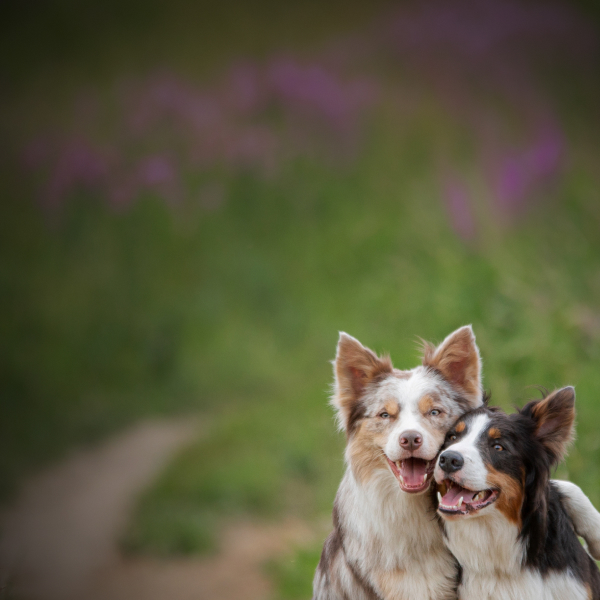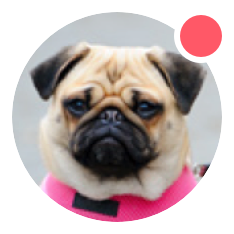 Need pet insurance?