What is Fluid in the Chest?
Many problems with respiratory function can result from fluid buildup in your dog's chest. Examples of complications can include lack of room for lungs to expand, which causes restricted breathing, or lung collapse. On occasion, pleural effusion is found at a regular check up. Most often the issue is diagnosed at a time of respiratory distress. If you start to notice laboured breathing in your dog, or if your dog is having trouble keeping up his normal activity level, a veterinary visit is advised without delay.
Fluid in the chest in dogs is known in veterinary terms as pleural effusion. It's expected that there is a normal amount of fluid in the pleural space; but if there is a problem with drainage or an excess of production, the accumulation of fluid can cause a crisis situation for your pet.
Book First Walk Free!
Symptoms of Fluid in the Chest in Dogs
Fluid in the chest is a somewhat common reason for abnormal respiratory function in dogs. Often resulting from an underlying condition, pleural effusion can exhibit the following symptoms:
Early pleural effusion
meaning only a small amount of fluid has begun to accumulate:
Showing a low tolerance to activity and exercise
Lethargy and lower energy level than usual
Increasing pleural effusion
as respiratory affliction is proliferating:
Rapid breathing (tachypnea)
Difficulty breathing (dyspnea)
Extension of neck as if trying to reach air
Sitting or lying in an unusual position in an attempt to ease breathing
Blue or pale gums, lips, or tongue (cyanosis) due to lack of oxygen in the blood
Low body temperature (hypothermia
Shock
Depending on the underlying cause of the fluid accumulation, you may see fever, weight loss, mental dullness, depression, a pale nose, or other symptoms that accompany the disorder.
Types
The types of fluid in the chest in dogs are classified in the following ways:
Hydrothorax - (noninflammatory transudate) due to increased hydrostatic pressure, brought on by an elevated cell and protein content or decreased oncotic pressure, brought on by low albumin in the blood.
Chylothorax - milky lymphatic fluid and chylomicrons containing a high concentrate of triglycerides accumulate.
Hemothorax - blood accumulates in the pleural cavity.
Pyothorax - accumulation of fluid due to an infection or growth.
Causes of Fluid in the Chest in Dogs
Fluid in the chest in dogs is a relatively common complication. There are a plethora of reasons that can be attributed to the accumulation of fluids; some of which are listed below:
Hydrothorax - liver disease, malnutrition, malabsorption, right-sided heart failure, burns, chronic hemorrhaging, protein-losing nephropathy (kidney disease), protein-losing enteropathy (intestinal disease).
Chylothorax - cancer, chronic vomiting, diaphragmatic hernia, twisted lung lobe, blood clot in chest veins, congenital defects.
Hemothorax - trauma, lymphoma, pulmonary and chest wall tumors.
Pyothorax - penetrating wounds, fungal or parasitic infection, pancreatitis, pulmonary thromboembolism, heartworm, pneumonia, esophageal disease, complications from an underlying condition such as lupus or rheumatoid arthritis.
Diagnosis of Fluid in the Chest in Dogs
The veterinarian will begin the process of diagnosis after requesting a brief history from you in regards to your pet's recent behavior and apparent health. Be sure to be as accurate and complete as possible in relaying information to the veterinarian. There are many diagnostic procedures used to identify this condition, and any information you can initially provide is extremely helpful.
Chances are, the veterinarian will hear muffling sounds in the lungs through the use of a stethoscope. Palpitation of the abdomen may show pain is present. She may then decide to perform additional tests in order to pinpoint the cause of the problem.
A chest x-ray can reveal an accumulation of fluid in the thoracic cavity, and may show possible lung collapse. Fluid may be obtained from the chest with the use of a needle, which is necessary when proceeding to identify the type of fluid in the chest. An ultrasound of the chest, and often including the abdomen, will be done to show the condition of the lungs and other organs. An ultrasound is also helpful when determining where the needle should be placed for removal of fluid.
A complete blood count, chemistry profile, and fungal titers test may be done, as well as a heartworm test. Results may show abnormalities in glucose, albumin or liver enzyme levels, for example. Urinalysis may show proteinuria. A coagulation profile may be done as well. Information from all of the completed tests will be used to determine the type and cause of the fluid buildup.
Treatment of Fluid in the Chest in Dogs
In order to resolve the issue of fluid in the chest, the cause, whether it be sudden or due to an underlying disease, must be determined. As an example, cancer will be additionally treated with chemotherapy and radiation after the fluid in the chest has been treated. Another example would be the need to treat and eliminate an infection through the use of antibiotics.
To start treatment for pleural effusion, the veterinarian will provide oxygen therapy in order to make your dog more comfortable. The chest will be drained by the insertion of a needle, along with suction through the placement of a chest drain. This may need to be in place for a few days.
Intravenous fluids may be required if your pet is dehydrated. At times, a surgical exploratory thoracotomy may be necessary to investigate the cause of the fluid buildup. A thoracotomy may be necessary for draining, or to perform a correctional procedure. Radiographs will be part of the treatment because it will be important to monitor how the chosen therapy is working.
Recovery of Fluid in the Chest in Dogs
The prognosis of recovery will range from good to poor, depending on the cause and whether a serious underlying disease is found. If surgery was part of the treatment, your dog might remain in the hospital for 3 to 5 days, and the chest tube will need to remain in place until the fluid accumulation problem is under control.
When released from the hospital, your pet may require additional pain medication and/or antibiotics. Follow up appointments are an important part of the treatment for pleural effusion; radiographs and ultrasounds are often repeated to ensure that recovery is continuing.
The veterinarian will recommend any dietary changes required(such as a low fat, low sodium diet), and will advise you on exercise restrictions and how long leash only outings are mandatory.
Fluid in the Chest Questions and Advice from Veterinary Professionals
Coco Rose
Bullmastiff
5 Months
0 found helpful
I have a 5 month old bullmastiff pup that developed kennel cough about 2 weeks ago. She completed a course of doxycycline and the cough cleared. 3 days later she started limping to the point we put her under sedation to take a hip x-ray that was wnl. The day after the x-ray she was lethargic and non-ambulatory. I suspected a tick borne disease and put her back on doxycycline, my vet agreed with plan. 5 days later she did not improve and breathing became difficult. I took her to my vet last night and chest x-ray showed a collapsed lung secondary to pulmonary edema. We drew a CBC and plan is to tap her to decompress the lung and send fluid out for analysis. She has diffuse joint pain, swollen hocs, and an enlarged node on left leg. She is eating, drinking, peeing, pooping, and wagging tail. My vet feels Lymphoma is a top differential but is not ruling out an infection that is not responding to doxy or an autoimmune disorder. She was otherwise a healthy happy go lucky pup, prior to this. She is on Rimadyl for pain/fever. Any ideas or suggestions would be greatly appreciated.
Sounds like Valley Fever to me. Mine was diagnosed with it 9 months ago.
If your Coco has 🐝 in Arizona, have the vet check her for valley fever..
Add a comment to Coco Rose's experience
Was this experience helpful?
Rolo
Labrador cross
12 Years
0 found helpful
My 12 year old Labrador cross has had rattly breathing for about 4 or 5 days. We took him to vets this evening, who said he has fluid in his chest. What could be causing this?
Add a comment to Rolo's experience
Was this experience helpful?
Sassy
Shih Tzu
13 Years
0 found helpful
My dog is 13 she went to the vet last week for a wellness check, there was nothing wrong with her, she is in great shape. Today 1 week later I have notices a bubble under the skin on the chest cavity, what could this be? No abnormal breathing, eats fine, drinks plenty of water. She is on apoquel for scratching. Could someone email me at [email protected]
Sassy owner,
What was the outcome with Saddy?
Thank you
Add a comment to Sassy's experience
Was this experience helpful?
Champ
German Shepherd
7 Years
0 found helpful
Three months ago I rescued an adult German Shepherd is approximately 6 or 7 years old. The person I got him from only had him for one month and claimed she had absolutely no history on this dog. I noticed that he had a slight swelling under his rib cage, more on one side than the other. I dewormed him a few days later and the swelling seemed to go down a little bit. I brought him to banfield vet for a routine checkup and was told he was in decent condition and he also received his vaccines. But here we are 4 months after I got him and I happened to notice that the swelling under his rib cage is getting worse. He is not very active and I don't know if that is just his temperament. Again, I have absolutely no history on this dog other than my own perception that he wasn't very well cared for. I'm going to be taking him to the vet either tomorrow or Friday to have him examined. This time he will be going to my regular veterinarian. I also noticed occasionally when he goes to lay down he's kind of slow moving and he breathes through his mouth, but that's not all the time. He does not show any obvious signs of discomfort or pain. I'm wondering if this could be pleural effusion or one of the other conditions mention regarding effusion.
Add a comment to Champ's experience
Was this experience helpful?
Rodon
Maltipoo
7 Years
2 found helpful
I have a 7 year old Maltipoo. About a year ago I left him for 2 weeks with dog sitter, when I came back I noticed that his breathing is labored and he was a little slow. In a few hours we had to rush to ER because his shortness of breath worsened. They told me that he had tamponad and tapped the fluid, I requested the echo images and later was told that it was actually plural effusion. Cytology was inconclusive. In 24 hours he started to feel better and the day after he was back to being playful and completely asymptomatic. In about 6 months later, again when I was out of town, he developed the same symptoms, we tapped him and he was back to normal in 48 hours. This time we saw a cardiologist who assured me, there is nothing wrong with his heart (echo and ECG and exam was totally normal). 4 months after the second event, about a month ago, again after me being out of country he developed another episode of pleural effusion, 3rd time, this time was after 2 weeks of random hacking cough. Will his vet recommendation, I started him on prednisone, deworming medication, antibiotics, frusemide, appetite stimulant and anti-nausea but he did not get better. CT scan did not show a mass, all together we pulled 650 cc out of his chest in 2 days interval and cytology this time showed clusters of epithelial cells with mild to moderate aplasia. Not a definitive diagnosis of cancer but suggestive. I have to add that all his lab work so far has been normal, the only abnormality was trace proteinuria in latest urine analysis. The tapped fluid was chylous. I am taking it day by day, he is doing better now but he is not completely back to himself yet. My question is, if this is cancer, why he has been so symptom free in intervals between each episode. Could separation from me and anxiety be a triggering factor for these episodes? Could Addison's disease be a in differential diagnosis?
Add a comment to Rodon's experience
Was this experience helpful?
Castle
Sheltie
3 Years
0 found helpful
My uncle took his 3 year old sheltie to the vet yesterday because he had been panting. Other then that he is still very playful. The vet told him that Castle's one lung collapsed and the other one has fluid in it. He is a full breed sheltie. What is wrong with him and what caused this to happen and what can we do for Castle? My uncle can't even afford insurance for himself. It's not right we can't afford expensive treatment but obviously want him to live and be ok. Help please
Add a comment to Castle's experience
Was this experience helpful?
Callie
Australian Shepherd
3 Years
1 found helpful
Has Symptoms
Labored and difficult breathing
My dog was recently taken to an emergency vet due to her breathing being shallow and rapid. She also has some wheezing and rarely coughing. The vet took x-rays and said she had fluid in her chest so they removed some of the fluid. She told us the fluid was clear and acellular but did not give us any other answers. Could there be a very serious underlying cause if she shows no other symptoms? The doctor gave us no real answers and I hope to follow up with my normal vet as soon as possible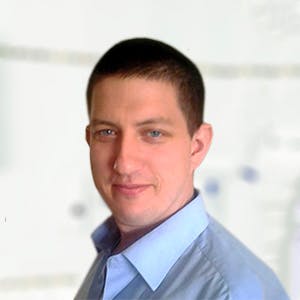 3320
Recommendations
The cause of fluid in the chest needs to be investigated as the fluid is a symptom of another condition; causes include low blood protein (protein losing enteropathy, protein losing nephropathy), heart disease, kidney disease, liver disease, cancer or low blood albumin. It would be best to have blood tests done to establish Callie's overall internal health to see if there is any underlying condition. Regards Dr Callum Turner DVM
Add a comment to Callie's experience
Was this experience helpful?
Cash
Chihuahua
10 Years
0 found helpful
I have a 10 yr old terrier/ chihuahua diagnosed with Chf 10 months ago. On heart meds and lasek. Tonight his chest cavity seems larger, he's shaking, very quiet and not doing well. Can I wait to take him to the vet in the morning? Is this part of the chf? What else could be going on.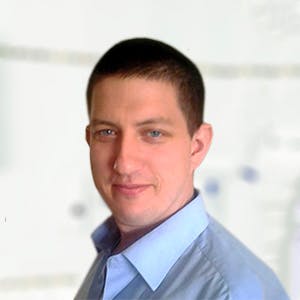 3320
Recommendations
The symptoms of congestive heart failure may vary in severity and even the most well managed case may increase in severity without warning; if Cash is struggling to breathe or is in discomfort you should visit a Veterinarian immediately (emergency or general) for an examination and to determine whether any emergency care is needed or a change in treatment. Regards Dr Callum Turner DVM
Add a comment to Cash's experience
Was this experience helpful?
Ollie
Boxer great Dane mix
3 Years
0 found helpful
My 3 year old boxer mix is hacking and gagging, but not projecting anything. I can hear static in her lungs with a stethoscope. And she's been treated for lime disease in the past. Could this be related? Or am I looking at a cancer or some other serious issue?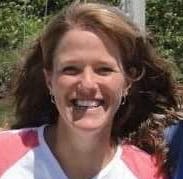 1611
Recommendations
Increased lung sounds and hacking can be caused by bacterial disease, fungal disease, cancer, asthma, and many other conditions. Without examining Ollie, I don't have any way to know what might be causing her signs, although I am not aware of a respiratory component to Lyme disease. It would be best to have her examined by a veterinarian, and possibly have x-rays taken of her lungs, to determine what is going on and how best to treat her.
Add a comment to Ollie's experience
Was this experience helpful?
Lilly
Kelpie
13 Years
0 found helpful
Hi my 13yr old dog has just been diagnosed with pericarial effusion & plueral effusion due to likely cancerous lesions throughout lungs. Dog still has quality of life & is on pain meds, Carprofen, gabbapentin. My question is why havent diaretics been suggested for the plueral fluid?
Could they be of any help to keep her comfortable? I know theres no cure, just keeping her happy as I can.
Thankyou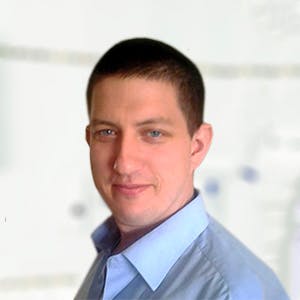 3320
Recommendations
Any treatment given is at the discretion of your Veterinarian, diuretics are not always prescribed in cases of non-cardiogenic pleural effusion (NCPE) as some studies have indicated they may be contraindicated; as covered in the article quoted and referenced below. Regards Dr Callum Turner DVM "The use of diuretics is controversial. The author rarely uses diuretics due to the theory that pulmonary edema in cases of NCPE resulted from a vasoconstrictive process with elevated pulmonary hydrostatic pressure that was transient and typically resolved by time of presentation; further diuretics will contribute to hypovolemia." http://veterinarycalendar.dvm360.com/non-cardiogenic-pulmonary-edema-proceedings
Add a comment to Lilly's experience
Was this experience helpful?
penny
Jack Russell
13 Years
0 found helpful
My jack russell terrier has now had two injections for fluid on her chest. The vet has said if this second injection doesnt clear the fluid there is nothing more they can do for her and we should consider putting her to sleep. Is this correct?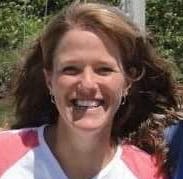 1611
Recommendations
Without knowing what is going on with Penny or what injections she is getting, it is quite impossible for me to answer this question, unfortunately. If you are not sure of your veterinarian's diagnosis, the best thing to do would be to get a second opinion, to make sure that those are your only options. I am sorry that this is happening to Penny, and wish her well.
Add a comment to penny's experience
Was this experience helpful?
Darcy
Kerry Blue Terrier
3 Years
0 found helpful
My 3 year old female Kerry blue terrier recently injured her shoulder (likely pulled muscle) and had some sloughing of the paw pad on the same affected leg. She was put on Carprofen and seems to be doing better. I just noticed that she appears to be retaining fluid near her chest and behind the affected shoulder. Could the Carprofen be causing this? She has had a lot of GI issues lately. I have been feeding her chicken and rice as I move, slowly, to transition her to limited ingredient food Merrick's).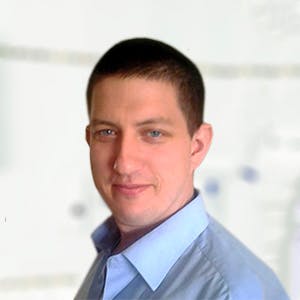 3320
Recommendations
As far as I am aware carprofen (Rimadyl) doesn't cause this reaction; I double checked the prescribing information (the link below - check the top right side of the page) and couldn't find anything related. You should keep an eye on Darcy but visit your Veterinarian for an examination to be on the safe side. Regards Dr Callum Turner DVM www.rimadyl.com/pdf/rimadyl_injectable_pi.pdf
Add a comment to Darcy's experience
Was this experience helpful?
BrookeLynn
Yorkshire Terrier
8 Years
1 found helpful
Has Symptoms
Trouble/Belly breathing, hacking
My dog was hacking and having trouble breathing, we thought something was in her throat. Vet said no and did X-rays and said she turned blue on her back and put her on oxygen. We were rushed to 24 hr hospital. She saw the cardio doctor and it was not her heart and they found fluid around her lungs. They removed 2 viles of clear fluid and then did bloodwork. They said her protein was low and that is what caused the fluid to leak from a valve. We did a urinalysis and it came back that she is not losing protein through her urine. They said this could have been a one time thing but her protein is still low and we have no answer why. They want to do a urine culture next (which I don't know why if she doesn't have a UTI), then possibly a bile acid test then an ultrasound. It's becoming to pricey to not have answers by now. I can't keep putting her through all of this. Since she came home and the fluid was removed she has been her normal self and doing much better. I just don't know what else to do or what it could be. Any opinions?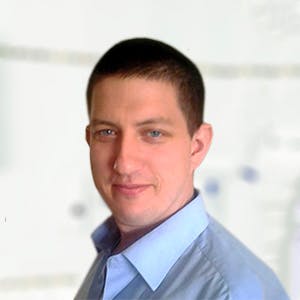 3320
Recommendations
Fluid in the chest secondary to low albumin may be caused by various different causes which may include liver disease, malabsorption, protein losing nephropathy, protein losing enteropathy among others. Your Veterinarian is taking a diagnostic path for a reason, it is important to talk with them regarding their rationale for performing certain tests. At this point I don't see the value in a culture of the urine unless something was indicated in urinalysis. Regards Dr Callum Turner DVM
My Corgi had issues breathing, X-ray showed fluid in the Thorax cavity making it difficult for her to breath. On the Chemistry labs showed her albumin level was very low. Her lymph nodes were enlarged, she is being treated for Lymphoma. The Chemotherapy is called "CHOP Protocol" and it rotates 3-4 kinds of chemo to addressed Lymphoma.
L-asparaginase Chemo put my Corgi in remission within the very first week. The treatment is design to last 6 months. We are in Week 16 out of 25, every moment is precious.
Add a comment to BrookeLynn's experience
Was this experience helpful?
Lulu
Polish Lowland Sheepdog
6 Years
0 found helpful
Has Symptoms
Tachypnea, labored breathing
My dog has lymphoma and undergoing Chemotherapy. Started with Madison-Wisconsin protocol but he had not responded well with Cyclosphamide (diarrhea, loss of appetite, & rapid labored breathing). X-Rays & ultrasound showed fluids but the Oncologist stated not enough to tap it. Oncologist switched to Doxorubicin alone. Had his first dose last week. My dog is back to his old self except that I occasionally see him breathing labored & rapid. He had recheck today and his oncologist said there is decrease in the fluids in his lungs, seemed to respond well Doxorubicin so will continue with this treatment plan. My question is how will I help him improve his breathing? Should I ask for diuretics? How is his prognosis based on the symptoms?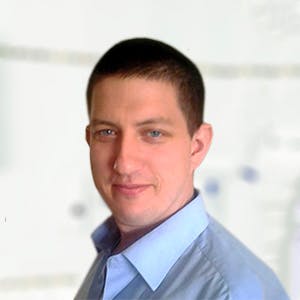 3320
Recommendations
I do not like giving prognosis based on symptoms but generally an improvement in the severity of a symptom is usually encouraging; you should follow the instructions of your Oncologist and monitor for improvement. If there has been a reduction in fluid volume, then diuretics may not be required and the increase in respiration may be attributable to another cause; if your Oncologist is pleased, you should be too. Regards Dr Callum Turner DVM
Add a comment to Lulu's experience
Was this experience helpful?
Raven
Pitt bull
7 Years
0 found helpful
Has Symptoms
Cold nose, pail gums, heavy breath,
My dog Raven had fluid in the socket surrounding her heart. If she would have surgery will she maintain a normal life will she have complications is it wise to put her thru surgery and pain or let her Rest In Peace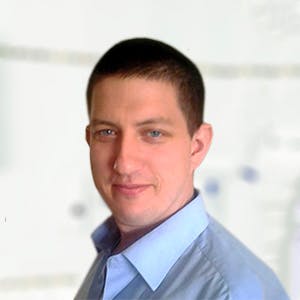 3320
Recommendations
The question isn't whether the surgery itself is going to help Raven, but the underlying cause of the pericardial effusion (fluid) needs to be managed as well. This surgery is somewhat routine and may involve a pericardial window (link to our page on the subject is below) where a portion of the pericardium is removed so that the fluid doesn't cause constriction of the heart. The decision to go ahead with the surgery is yours and each case is different so I cannot comment on Raven's suitability as I haven't examined her. Regards Dr Callum Turner DVM https://wagwalking.com/treatment/pericardial-window
Add a comment to Raven's experience
Was this experience helpful?
Gidget
Labrador Retriever
10 Years
0 found helpful
My 10 year old lab was taken to ER and had moderate pleural effusion on the right side on 9/28. They removed 1.2L, analyzed the fluid which was non-infectious and non-cancerous. Blood work was normal, x-rays normal, organ function and enzymes normal, oxygen absorption normal. She was taken back on 10/12 with severe bilateral effusion and 1.8L of fluid was removed. Again, all tests were normal. Abdominal ultrasound performed on 10/18 and no masses or anything were seen. Some fluid has accumulated again, but not enough to tap that day. Vets are stumped and have no idea as to cause, we are frustrated and don't know what to do next. Repeated tapping is going to be hard on her (and us financially) but she is perfectly healthy aside from the recurring pleural effusion. Don't know what to do next.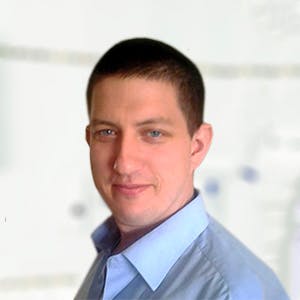 3320
Recommendations
Your Veterinarian would have ruled out the usual causes of pleural effusion which include infection, cancer, hypoproteinemia, chyle, heart failure etc… There are some cases of idiopathic pleural effusion which is normally eosinophilic and may respond to diuretics and low dose corticosteroids; I really do not know what else to suggest. Regards Dr Callum Turner DVM
Add a comment to Gidget's experience
Was this experience helpful?
Bubba
Rat Terrier
15 Years
0 found helpful
Can blood test help diagnoses for fluid in dogs lungs. We took our 15 year old Rat Terrier to vet four weeks ago because of breathing difficulties otherwise in good health other then large cyst on side. Dr. took x-rays, large amount of fluid in chest cavity pushing on thorax. Dr. prescribed 20mg of furosemide once a day. Tumor or heart disease suggested as possible underlying cause. Return visit two weeks our dog has lost 10% of body weight. Fluid somewhat reduced Dr. doubled furosemide and added 5mg Enalapril once a day. Suggested steroids. Our dog's breathing somewhat inproved still has difficulty keeping food down. Is removing fluid mechanically something that should be considered.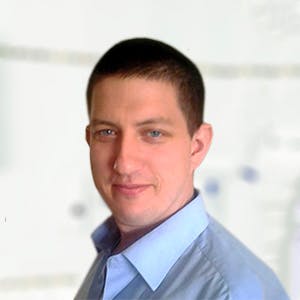 3320
Recommendations
If the fluid is in the chest cavity, it may be drained mechanically but this isn't dealing with the underlying cause and the fluid would return; if the fluid is in the lungs themselves then draining the lungs wouldn't be an option. Furosemide is a common diuretic and may be used in conjunction with another diuretic; the underlying cause of the fluid would need to be determined. Fluid accumulation may be due to heart failure, low blood protein (would show on blood test), head trauma among other disorders; further testing to uncover a diagnosis would help direct treatment. Regards Dr Callum Turner DVM
Add a comment to Bubba's experience
Was this experience helpful?
Poochie
Toy Poodle
10 Years
1 found helpful
Has Symptoms
Panting/Abnoraml Breathing
My 10 year old toy poodle has swelling a little bit above his stomach that I just noticed today. I was also told he had a murmur that's severe. He recently has been fainting even when he is not outside. He also has been short of breath and been lagging around. What do I do?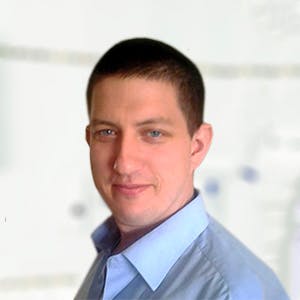 3320
Recommendations
A swelling may be caused by a variety of different causes and without examining Poochie I cannot really say what the cause is; if Poochie is fainting often it may be due to a lack of blood to the brain due to poor cardiac output, medication may help with the heart's contractility. For both cases a visit to your Veterinarian is required to examine the swelling and to have a cardiac examination. Regards Dr Callum Turner DVM
Add a comment to Poochie's experience
Was this experience helpful?
Kailey
Labrador Retriever
12 Years
0 found helpful
Kailey is a 12 year old Lab retriever with an intermittent hacking cough with retching for over a year - gradually worsening. Found to have pulmonary infiltrates in CXR. Did not want to spend $5000 in CT scan & bronchoscope so just have been monitoring. She's otherwise been fine until today when she vomited & has been lethargic all day. Breathing harder too. Trip to emergency vet & now, in addition to infiltrates, she has bilateral effusions. Vet is tapping her but is this the beginning of the end? Would steroids help her? Docs think it's cancer but no biopsy done.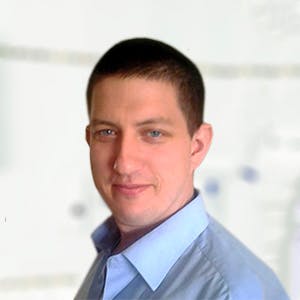 3320
Recommendations
Regular tapping is a common first step solution; but for a more indepth answer the underlying cause needs to be determined, once the underlying cause is known treatment options may start to be explored. It may be worth having the fluid that is removed analysed to see if anything in the fluid indicates a possible cause (including cytology for cancer); I cannot give a prognosis (although not favourable if the underlying cause isn't treated) or recommend treatment if the primary condition isn't found as fluid accumulation is a symptom not a condition. Regards Dr Callum Turner DVM
Add a comment to Kailey's experience
Was this experience helpful?
Aron
Golden Retriever
12 Years
0 found helpful
My 12 year old golden retriever has fluid around his heart he has problems breathing he can't eat he is vomiting and can't walk we brought him to the vet and his back legs were all cold they are taking him for a surgery to remove the fluid I'm very worried because we thought it's the end. Can you tell me is there chance he will be ok after this surgery will he live ? Thank you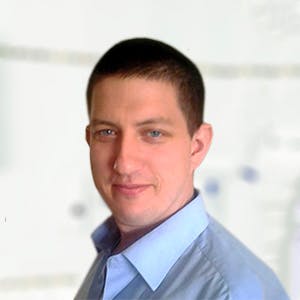 3320
Recommendations
I cannot give you the assurances that you are looking for as I haven't examined Aron or know the underlying cause of his symptoms; there are different causes for fluid accumulation and in many cases there is no curative treatment and long term management is required. Your Veterinarian would be able to give you more information regarding Aron's specific case as I haven't seen Aron or examined him. Regards Dr Callum Turner DVM
Add a comment to Aron's experience
Was this experience helpful?
Samson
Great Dane
Under a year
0 found helpful
Has Symptoms
Laying down in abnormal position
My dog Samson has not been himself for about two days now. The first day he acted a little weird. He would lay down most of the day and he is usually an active dog. The second day he didn't move at all and laid around all day long literally. I checked him out today and his chest is really big on one side. I think that he might have fluid in his chest area. I'm not for sure though. Please help me!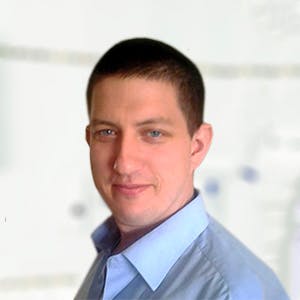 3320
Recommendations
Without examining Samson and performing auscultation and percussion; I cannot say what the cause is, it would be best if Samson is having breathing difficulties to visit your Veterinarian as soon as possible to determine the cause and to start immediate treatment. Regards Dr Callum Turner DVM
Add a comment to Samson's experience
Was this experience helpful?
Hobbes
Labrador
9 Years
0 found helpful
Hi Doc, we have a 9 year old Labrador. He has a lump in his testicles. In the last 6 months, he has had 2 bouts of sickness where he stops eating entirely and has no energy. But no other symptoms like fever, loose motions. Last time in Feb, the ECG, blood, echo, x-ray all had come clear so we were really stumped as to the cause of the sickness. This time around, similarly he stopped eating one fine morning and lost all energy. Initially he was having trouble passing stool, however, after one shot of anti biotics, stool is under control but still no appetite. Unfortunately this time X Ray has shown minor fluid in the chest and the abdomen.We are in the process of doing the ECG and Echo and the Tap fluid test. What should be our way forward:
a) Surgically remove the lump ASAP if the fluid tests positive for cancer. Blood reports show liver and kidneys to be in order as well as protein levels.
b) is there a chance of the cancer being more aggressive post the surgery for any reason whatsoever.
c) is there a chance of this not being cancer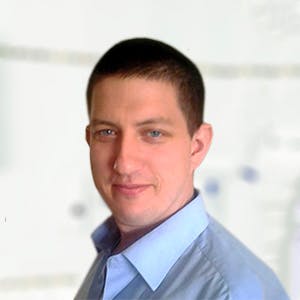 3320
Recommendations
I feel that regardless of test results, the testicles should be removed; if there is testicular cancer, castration would help, however if the cancer has spread the prognosis isn't as favourable; removing the testicles will allow histopathology to be performed on the mass giving a diagnosis of cancer, cyst or other mass; there is always a chance that cancer isn't present, but with the other symptoms presenting there is a high likelihood that it is cancer. I would castrate him and check the mass in the testicles, drain the fluid from the chest and abdomen and check them for cells and protein etc… Based on the results, your Veterinarian may have a better idea of a diagnosis and how to direct treatment. Regards Dr Callum Turner DVM
Add a comment to Hobbes's experience
Was this experience helpful?
Ruby
Pug
4
0 found helpful
My 4 year old female Pug has been diagnosed with lymphoma. She has had 2 treatments of chemo in 11 days and chest tap once. We are not going thru with the 19 week treatment chemo program but would like to consider every 3-4 weeks. Will fluid continue to build in her chest?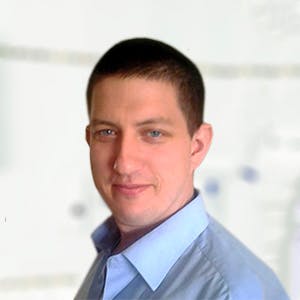 3320
Recommendations
The buildup of fluid in the lungs most probably will continue during the course of the condition; medical management may not be effective which would lead to a physical drainage needing to be performed on a regular basis. Each case is different and I cannot comment on Ruby's case as I haven't examined her and I'm unaware of the extent of her lymphoma. Regards Dr Callum Turner DVM
Add a comment to Ruby 's experience
Was this experience helpful?
Saartje
Pekingese
7 Years
0 found helpful
Hello! A friend of mine has a small dog (pekingese) that has been suffering from fluid in its chest for over five years now. She is a vet herself and has tried pretty much everything to find the cause. A short description: 2011: ideopathic periocardic effusion (chest tap was performed and dog seemed to recover well). July 2016: thorax effusion with 300 ml of bloody fluids, spent 3 days in IC, had thorax drains. After treatment the dog did well without any issues for 3 months.

In November 2016, (mainly) the left side of the thorax suddenly filled up with fluid again, another chest tap was performed. No signs of infection, blood values all appeared normal. After the tap, the dog was again seemingly fine. She was put on prednisone, simply because there did not seem to be any cause and according to the specialist, no one knows whether it works.

In February 2017, another episode of effusion – a scan was done in a University of Veterinary Medicine – no cause was found. No signs of infections, tumors or any other underlying issues. Earlier this month the thorax was once again filled with fluid, and yet another chest tap was performed, after which the dog is once again active and happy.

In total, there have been 5 ultrasound scans performed, including one by the cardiologist at the University, no defects or abnormalties found – no infections in the blood, no tumor cells or infectious cells have ever been found in the fluid drained from the chest.

Have you ever had an experience like this with any animals, and if so, have you been able to determine a cause? Thank you very much in advance for any advice you could provide!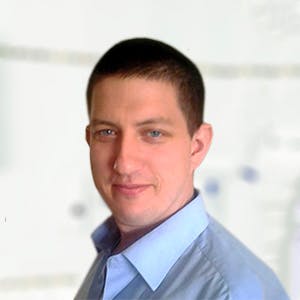 3320
Recommendations
Normally idiopathic pleural effusion would have eosinophils in the fluid that is drained; treatment would be over the course of a few months (up to six) with low doses of furosemide and eighteen months with prednisone (including tapering off of treatment). I haven't come across this type of case which Specialists are puzzled by. The list of possible causes is long and includes liver disease, kidney disease, protein losing nephropathy, protein losing enteropathy, malabsorption disorders, trauma, cancer and autoimmune diseases. I am sorry I am unable to help Saartje. Regards Dr Callum Turner DVM
Add a comment to Saartje's experience
Was this experience helpful?
Milo
Mixed
2 1/2 months
0 found helpful
Has Symptoms
Trouble breathing, loss of appetite, balance
Puppy formed soft lump under his throat a few days ago it has gotten bigger every day, hes having a lot of trouble breathing and wheazing with every breath. He cant sleep, he forgits to breath, vomiting , and cant really eat. He has to keep his head up like he cant breath without it being up hes been to vet they give him a nausea pills drops for eyes and nose and a antibiotic but it hasnt rea)y helped and hes been laying in corners and cant keep his breathing regular. Hes been falling over and the lump has gotten bigger but its like fluid under his throat.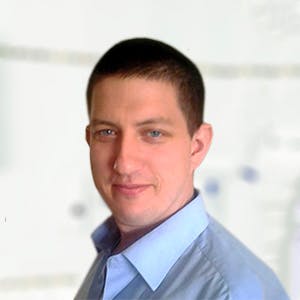 3320
Recommendations
It is possible that Milo has a salivary mucocele (see link below), has an abscess, enlarged lymph nodes (usually hard) or enlarged thyroid gland. One of the best ways to diagnose the lump would be to have a fine needle aspirate to see the type of cells or fluid present which would indicate its origin; also an ultrasound may be useful. When lumps or masses grow in the throat area they can cause problems with eating and breathing which is why a cause needs to be determined as soon as possible. Regards Dr Callum Turner DVM
www.acvs.org/small-animal/salivary-mucocele
Add a comment to Milo's experience
Was this experience helpful?
Tito
Parson Russell Terrier
11 Years
0 found helpful
Has Symptoms
Cough choking, swollen lymph nodes
Started out with reverse sneezing and progressed to choking. At check up found swollen lymph nodes in neck. Tested thyroid, ran bloodwork all normal. X-ray shows mass in chest cavity pushing outward up toward throat area. Aspirated and sent to lab, result were fat and salivitory enzymes..reaspirated 3 times and oxygenated blood was all they could get this time. In 3 days since the first aspiration, there was a reduction in the nodes in the neck on one side without medication. Started today 20 mg of prednisone to see if can reduce more. Mass is not on lungs or heart...no infection showing in tests. Mass is pressing upward on esophagus and trachea. Causing the cough and choking but it has eased somewhat in the last couple of days. Again before the prednisone was given. Any thoughts on what is going on? This has 2 very good vets stumped. No loss of appetite, no legarthy, no weight loss, still very active.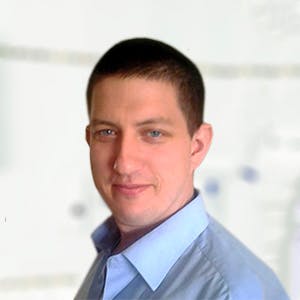 3320
Recommendations
This sounds like a difficult case; did either Veterinarian perform a fine needle aspirate of the lymph nodes? It would be interesting to know the types of cells present. One suspicion would be a thymic haemorrhage (which can cause dyspnoea, increased respiratory effort and lethargy) which may explain blood being drawn three days after the first aspiration and the presence of fat (thymus turns fatty with age) in the initial aspiration but doesn't explain salivary enzymes or the swelling of the lymph nodes. I am stumped as well, an aspiration of the lymph nodes may give an indication of what is happening or ultrasound of the thoracic inlet (maybe tricky) which may give an indication of blood supply using Doppler and the structure of the mass (detail not picked up on x-rays). Regards Dr Callum Turner DVM
Yes fine needle aspirations done on lymph nodes in his neck. I think surrounding glands as well. They did it again closer to the base of his neck where the chest starts. That's where they got the oxygenated blood. Nothing abnormal showed up in the cells this is what has them stumped. He does not show any signs of legarthy at all. And 3 days time since the first aspiration then swelling went down some in his neck. The mass doesn't seem to be attached to anything but in the lymph node in his chest cavity. Sonogram was mentioned as a scope will not really see anything. I asked about aspirating the main body of the mass in the chest cavity but he isn't recommending that because of where it is.
Add a comment to Tito's experience
Was this experience helpful?
Peppy
Dachshund
13 Years
0 found helpful
Has Symptoms
wheezing, gagging, weight loss, appetite loss
Hello,
My dachshund has a tumor on the right side of his neck. This has really started to affect his breathing and he is gasping for air. He is breathing very heavily and comes to a point of choking and makes a very loud gagging noise to clear his throat . The frequency of the gagging is higher at night and his heavy breathing does not allow him to sleep properly at night. There is also some phlegm discharge after his gagging. He has lost his appetite and a lot of weight and has trouble drinking,eating and swallowing. I just want him to give him some relief for his heavy breathing. I have taken him to 3 vet's in my home town but no medication seems to work or the diagnosis is not right. Is there anything I can give him or any therapy that will give him some relief from his wheezy breathing.He tends to sit in an upright position and can't lie to his side because of his breathing issues. I can share more info with you if you'de like. Please let me know how I can give him some relief. A big thank you in advance and bless you for the kind work you are doing.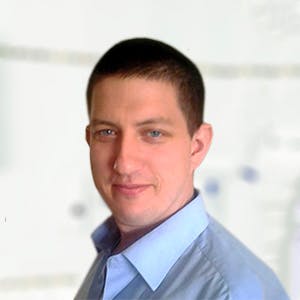 3320
Recommendations
It sounds like the mass on Peppy's neck is occluding her airway and causing irritation making her cough at all hours of the day as well as making swallowing difficult or painful. The cause of a mass in the neck may be due to enlarged lymph nodes, swollen salivary glands, infection, thyroid conditions, tumours, lipoma or abscesses. The most important task in a case of mass on the neck is identifying the type of mass and its origin; usually a fine needle aspirate or biopsy is taken to determine the contents of the mass and the type of cells present (cancerous or not), also an ultrasound would be useful in the diagnosis to determine the involvement of the mass with surrounding structures. Unfortunately, the treatment is dependent on the diagnosis, without getting the diagnosis we are unable to successfully treat the mass. Regards Dr Callum Turner DVM
The vet over here has detected it as a tumor
Would it be advisable to do a biopsy at this age? And is there any medication to ease the breathing?
TIA
Add a comment to Peppy's experience
Was this experience helpful?
Rue
Pitbull mix
5 Years
0 found helpful
Is it worth a chest tap for a dog with possible leukemia or lymphoma. She deteriorated very quickly and I just want to spend a little more time with a happy girl. I don't want to make things worse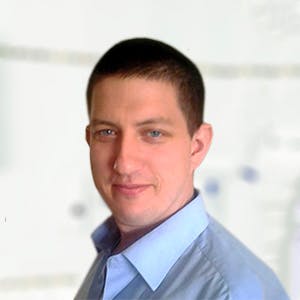 3320
Recommendations
A chest tap in this case would just be removing fluid on a regular basis and would be treating (or rather managing) a symptom not a condition. Management of patients who are reaching the end of their life can be a difficult balance between what is best interest of the patient against what is in the interest of the owner (love can be blind); you need to look at Rue's overall level of health and determine if she would want it to be prolonged. Your question isn't easy to answer, I haven't examined Rue but unless you can manage the fluid in the chest without a chest tap (opens the door for complications like pneumothorax, infections etc…) I wouldn't recommend it. Regards Dr Callum Turner DVM
Add a comment to Rue's experience
Was this experience helpful?
Bonnie
10
0 found helpful
My dog has cancer and we are having to draw fluid out of her lungs every 48 hours or she becomes very uncomfortable and struggles to breathe. This has been going on for about two weeks. After the chest taps, she's back to her old self and seems upbeat but she still uses her abdomen to suck in air....I'm just wondering what the humane way to go about this is. We're not going forward with chemo, she is on pain meds and antibiotics/anti-inflammatory, has about a month left to live...I struggle with the idea of putting her down right now because after the chest taps she seems fine, but they are becoming more frequent. How risky and/or invasive are these chest taps? Are these trips to the vet stressing her out?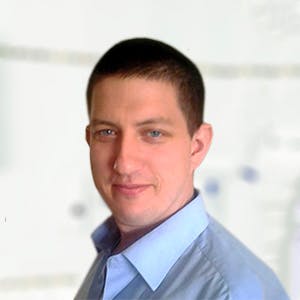 3320
Recommendations
It is always a difficult decision whether to prolong your loved ones life or to kindly and respectfully have her put down. Thoracentesis (tapping fluid from the chest) may present complications such as pneumothorax, introducing infections or other complications. Quality of life can be difficult to measure as owners can put more emphasis on the good times and justify the bad times. I cannot make a recommendation for euthanasia as I haven't examined Bonnie or seen any test results, but regular Thoracentesis procedures may place stress on a patient and have some complications but as the owner you need to discuss with your Veterinarian what is in Bonnie's best interest. Regards Dr Callum Turner DVM
Add a comment to Bonnie's experience
Was this experience helpful?
Hikari
Dachshund
13 Years
0 found helpful
Chronic pleural effusion in 13 yo female dachshund. Tap done.x 3, 550, 375 350. She builds fluid in about 2 to 3 mos. all labs normal. Fluid cytology without malignant cells but with mesothelial cells., some WBC - culture done and negative. Has had course of doxycycline - no effect. On Meloxicam after that, fluid recurred within 2 .5 months. Wondering if low dose diuretic may help? Vet and I talked about possible steroid use.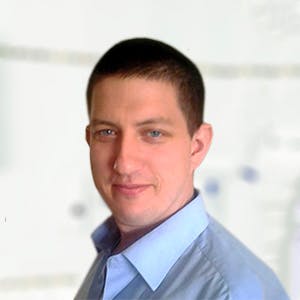 3320
Recommendations
There are numerous causes of pleural effusion including trauma, infection, heart failure, low blood protein, cancer and heartworm (among others); the treatment program given to Hikari would depend on the underlying condition causing the pleural effusion. Diuretics are useful in some cases, especially when the cause is caused by heart failure, but is not useful in other cases. Again, steroid use would be down to the specific cause and would need to be considered in the same way diuretics would. Regards Dr Callum Turner DVM
Add a comment to Hikari's experience
Was this experience helpful?
charlie
Jack Russell Terrier
7 Years
0 found helpful
Hi I have a 7 year old male jack russel who has had chronic water diarreha for approx 7 weeks. He now has a swollen stomach due to fluid in his stomach and has a pouch/lump of fluid on his chest. Blood results show that he has low protien of 12. He has been out on steriods and a poo sample is being done. In the meantime do you have any advise on how I can help him or what it could be please? Thanks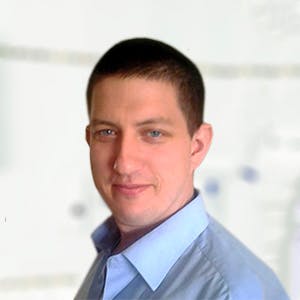 3320
Recommendations
Chronic diarrohea, ascites (fluid in abdomen), thoracic fluid and low protein levels are indicative of protein losing enteropathy which may be caused by cancer, inflammation, diet or ulceration of the gastrointestinal tract. Treatment is varied according to the underlying cause; steroid treatment (prednisolone) is a common course of treatment especially in cases which are idiopathic (unknown cause). Dietary changes to a low fiber diet that contains digestible fat, simple carbohydrate and protein may help in some cases. Regards Dr Callum Turner DVM
My dog Addy was a 2 year old Black lab female. One day she was up and happy running and playing and the next day she passed away. She went outside in the morning and came back in the house gasping for air. We took her to the first vet and they said they were not equipped to help her. They sent us to a specialist and then charged us $1700 to drain the fluid from her lungs. it was 1.2 liters. he said it was brown and smelled bad. Not sure what exactly was the cause. She did improve for about 35 mins and then could not breathe and passed. The only symptom was weight loss but she was always a skinny very fit dog. the week before she died we mentioned the weight loss concern to our vet (former vet) and they had us switch her to puppy food instead of investigating.The lesson learned here is to plan ahead. there are differences between vet offices. Be sure to have a specialist that you can go to in a crisis situation.
Add a comment to charlie's experience
Was this experience helpful?