What is Foxtails Injury?
The foxtail seeds will first attach to your dog's fur as you are out and about on a walk. Once attached, these tough seeds work their way into the flesh and finally the organs. They can be inhaled, and get into your dog's eyes and ears. Foxtails are nasty, and you need to check your dog for their presence after a walk, especially if you notice this somewhat innocuous looking plant. The seeds don't break down inside your pet's body either, causing serious infection and even death if left without treatment. Become familiar with this plant and the symptoms it causes; it could save your dog's life.
While the foxtail plant looks harmless enough, it can cause your dog severe injury as the seeds work their way into your dog's body system.
Book First Walk Free!
Symptoms of Foxtails Injury in Dogs
Tilting of the head, scratching constantly at the ear (you may not see the seed, it may be too deep for visual identification)
Limping and swelling around the feet may be caused by foxtail seeds (this area picks up the seeds easily from the ground and is easy to burrow into)
Lump on the skin that are too painful to touch and your dog cringes when your try to feel it
Redness, swelling, discharge, pawing at the eyes
Persistent licking or biting the genital area
Nasal discharge
Violent sneezing
Lethargy
Lack of appetite
Types
Because the seed only travels forwards when it travels (by muscle movement of the host), it keeps going within the body until it hits an obstacle like a bone. The body cannot break it down making it a tough seed to deal with. If it hits a vital organ it can cause irreparable damage and even death. There are two types of risk associated with foxtails attached to your dog.
The reaction of your pet's body to having a foreign object invade the body
The infections that are caused from the burrowing seed
Causes of Foxtails Injury in Dogs
Foxtail seeds are like porcupine quills, once they attach they move deeper by way of the motion and muscle contractions of your pet
A hollow path is left behind where the seed or awl passes which is usually infected
Pus goes hand in hand with foxtails
The outside of the seed contains a bacterium with enzymes that are used to break down vegetation (it is this bacterium that aids the burrowing)
They can remain in the body for a long time, causing damage to your dog such as in the lungs, heart, brain, liver and vital glands
The seed penetrates quickly through any opening on your dog such as the throat, nose, ears, and even open sores, the anus, genitals and penile sheaths that are softer tissue
The seed is shaped like a torpedo to enable easy penetration
Diagnosis of Foxtails Injury in Dogs
The most dangerous time to encounter foxtails are when the plant becomes dry and brittle and the grass heads begin to separate. The seed awns are designed to burrow into hard ground with the seed, which is why they can burrow right through your dog's soft skin. Removing the visible seeds from your dog's coat can be done with tweezers but is the seeds attached deep within the ear or eyes, nose throat, or any delicate area, that needs urgent attention. If you suspect that foxtail is the cause of your pet's distress, take him immediately to your veterinarian for an examination.
Your dog would be extremely lucky only to have one of these nasty seeds attached, and if you do remove any, you want to get the whole thing out not just part of it. Your vet will check every part of your dog, from between his toes, to inside his mouth. He will also feel over your dog's fur on the body to see if there are any lumps on the skin where the seed has burrowed. Delicate areas such as the genitals and the anus provide easy access points to foxtail seeds.
Treatment of Foxtails Injury in Dogs
While there is not treatment for foxtails penetration as such, removal of any seed that has penetrated the skin and entered into vitals areas can be managed by your veterinarian. Under an anesthetic and surgical procedure, the offending seeds can be removed. Due to the nature of the seed, your dog may experience abscesses that require draining, and will need a course of antibiotics for any infection. The removal of the seed is a minor medical procedure, with after care medication and instructions provided.
Once the seeds are removed, your dog will recover quickly (unless the seed has caused serious harm which your specialist will discuss treatment with you at the time). Observation of your dog is essential to ensure that all embedded seeds are removed. If the signs of distress don't clear after one to three days, it may mean there are more seeds still in action. Prevention is the best way to keep your dog from harm from foxtails, make yourself familiar with the plant so you can avoid areas where it grows. And if you can remove it immediately if attachment does occur, so much the better.
Recovery of Foxtails Injury in Dogs
Unless serious damage over time has been done to your dog, he will recover quickly from the embedded seeds. Time and medication to allow healing will be needed, but usually they are so relieved once the seed and the pain is gone, that your pet will bounce back and be his normal self within days. Prevention is the best thing; foxtails should be avoided wherever possible. If they are growing on your land, removal is advised. Avoid any dead grass or dry patch areas. If you live in an area where you know the plant grows, give your dog a thorough examination after a long walk, and if possible keep him on a lead when walking so you know what he gets into. Giving your dog a good brush after a walk may expose some hidden seeds.
Foxtails Injury Questions and Advice from Veterinary Professionals
Bru
Labrador Retriever
10 Months
0 found helpful
I removed a foxtail from my dogs gums. He has since dry hacked a couple times, but is otherwise acting normal and active. If swallowed, can a dog digest a foxtail or will it burrow through their GI wall somewhere?
I too would love to know the answer to this question. I suspect my dog might have eaten a fox tail. For several days, he would make an occasional dry hacking sound— maybe once every 3 to 6 hours. But for the last several days he has seemed fine, and normal in all respects. I would like to know if it's possible his digestive system could break down the fox tail? Otherwise, what happens to it? And what should I do? Is anesthesia and exploratory scoping of his throat the only alternative? What would be the procedure to diagnose if there is going to be a future problem?
Add a comment to Bru's experience
Was this experience helpful?
Lulu
Chiuahua
5 Years
0 found helpful
I took my dog Lulu to go outside to pee yesterday.We have alot of fox tails in our front yard.Shortly after she coughed 10-12 times in a row like she was trying to hauk up something. She also has coughed every time she has eaten or drank water.....I took her to the vet and they said that she has no signs of swallowing a fox tail. But they have suggested that if I would like they can put Lulu under anesthesia and check her throat for a high price .I'm not sure what to do. She is eating regular with no coughing or anything now.Oh I almost forgot to add that she kept swallowing the first day like she had something in her throat.She has not coughed and is not showing any signs at all now. What should I do. Also would she still be coughing and ......
Add a comment to Lulu's experience
Was this experience helpful?
Django
GSD mix
8 Months
0 found helpful
I recently moved to an area where foxtails are quite prolific. I had no idea what they were, and even thought they were pretty. Over a period of a few weeks he has eaten a number of the seeds (I hate to admit I saw him doing it and didn't stop him, since I was clueless about the possible consequences). He seems perfectly fine, active happy and no hacking or weird swallowing. Is it possible he could digest them? Or is there some horrific problem brewing that will endanger his life? I'd hate to have major surgery on a dog who's showing no symptoms. At what point should I have his vet evaluate?
My dogs have eaten them too! Personally I wouldnt put your dog through that with out any symptoms of infection or issues. I have read though that they should be taken in and checked out because they can get caught anywhere! With that being said watching all 3 of my dogs chow down on foxtails I am having more problems with them getting in between paws and in ears!! I have to check them every time they come in from outside! I wish I could set the property on fire to get rid of them all!!
Add a comment to Django's experience
Was this experience helpful?
Roxie
Poodle
5 Years
0 found helpful
My miniature poodle, Roxie, has had foxtails extracted from her ears on 3 occasions. Twice last year and once 2 weeks ago. In the last few days, we noticed that she has violent sneezing attacks a few times a day. Roxie is barely eating and is lethargic. I took her to a vet and they want $575 to put her under to check her nose and throat for foxtails. Could it be anything else or should we go ahead with it before it could get worse (if it is a foxtail)?
What did you do? I have the same issue with my dog. The vet couldn't see anything in the normal exploration. My dog seams better but still sneezing every 2-3 hours
Add a comment to Roxie's experience
Was this experience helpful?
Titan Lee
Staffordshire Bull Terrier
5 Years
0 found helpful
My dog recently got a foxtail in his ear I tried everything to keep him from shaking his head so I could get it out but head ended up shaking his head continuously and now he's been crying, pawing at his ear and shaking his head. I am taking him to the vet tomorrow to have it removed.
Add a comment to Titan Lee's experience
Was this experience helpful?
beagle
Beaglier
10 Years
-1 found helpful
it's stuck in my dog's butt. what do i do when it's stuck in my dog's butt? He's too sensitive to the area for me to manually extract. He's licking it more and more frequently making it more sore by the moment.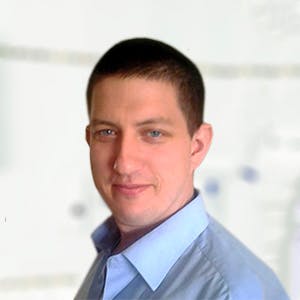 3320
Recommendations
If there is a foxtail or anything else stuck around his rear end and you are unable to remove it you should visit your Veterinarian to remove it since leaving it there will cause more irritation which will lead to more licking which in turn will lead to more irritation and so on. Your Veterinarian may be able to restrain him long enough to remove it quickly and safely to resolve the issue. Regards Dr Callum Turner DVM
Add a comment to beagle's experience
Was this experience helpful?
Miya
Pomeranian/Shih Tzu
13 Years
0 found helpful
My dog has been fighting some sort of infection or issue with her paw for about 4 years now and just recently found a tiny hole in between her paw pad and her toe pad. In the deepest crevasse of her toe. It seems to have some sort of yellowish gunk inside and with this issue she has an abscess on the exact location on the top of her paw. She ripped her paw open within an hour or so nearly right to the bone, It was out of no where she did this and so i have had her on antibiotics before and this cleared up the issue for about a few months then a year then a couple months again. And now once again it has come back. there have been many conclusions drawn but none seem to fit this issue quite right. Bone Infection, Yeast infection, arthritis, etc but none of the things we have done with the vet has seemed to work. Might this be as simple as a possible foxtail seed embedded in her paw deep within her skin? My last question is, is it at all possible to NOT see this foxtail in an x-ray? (we have had an x-ray done last year)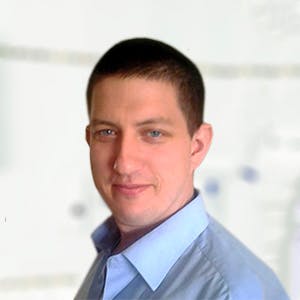 3320
Recommendations
Foxtails cannot be seen easily on x-ray and may be missed, this also makes surgical planning difficult in cases of removal. It is difficult to say whether the symptoms are caused by infection, a foreign object (like a foxtail) or another cause; if there is a recurring issue further examination may be required with a possible surgery to debride the infected area and see if anything is found. Regards Dr Callum Turner DVM
Add a comment to Miya's experience
Was this experience helpful?
Rocky
Shih Tzu
2 Years
0 found helpful
Rocky had a foxtail in between his toes that was removed and healed pretty well with antibiotics and care. While his paw was wrapped and bandaged up his paw got a bit swollen and developed a blood clot? (I believe it was a blood clot) that eventually opened a bit. Nothing major but blood comes out when i put pressure around. Should i continue with the antibiotics and bandage on the opened wound?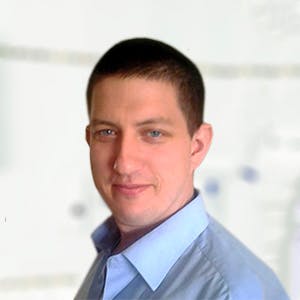 3320
Recommendations
Issues may occur if a bandage is tied too tight as blood pools in the paw which increases local blood pressure leading to complications; continue with treatment as prescribed but I would suggest visiting your Veterinarian for an examination to be on the safe side and to see if you need to continue wrapping it. Regards Dr Callum Turner DVM
Add a comment to Rocky's experience
Was this experience helpful?
duncan
Golden Retriever
7 Years
0 found helpful
we had foxtails removed but he licks all the time and I cannot keep the would dry. Her was on antibiotics - we have used a cone but he can get to his foot anyway - we have wrapped it, he chews the wrap off.....he is so miserable with the licking - we tried benedryl - that works for a while.....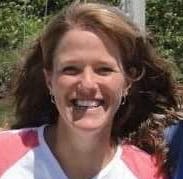 1611
Recommendations
Duncan may need further care, as it sounds like things are not improving. Sometimes those wounds need longer term antibiotics, or flushing of the area under anesthesia. It would be a good idea to have him seen again by your veterinarian to have the area looked at and see what further medications or care may be needed.
Add a comment to duncan's experience
Was this experience helpful?
Fifi
Shihpoo
8 Months
0 found helpful
My dog stayed out this morning and when I was back for lunch from work I noticed he was limping. I checked his paws for injuries and he seemed to have redness in both back paws. He licks them constantly and there's some sort of yellow spots in between his toes along with with redness. We live in between orchards so I'm really worried he walked through the wrong place. Plus it's harder for me to get immediate help from the vet.. I'm really worried :(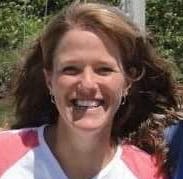 1611
Recommendations
Fifi may have come in contact with something that irritated his feet, and he may need medication. In the short term, you can wash his feet well with warm water and a gentle shampoo, and keep a close eye on him.m If the irritation isn't improving, he should be seen by a veterinarian for treatment.
Add a comment to Fifi's experience
Was this experience helpful?
Charlie
Poodle
12 Years
1 found helpful
Has Symptoms
Excessive licking, shaking
My dog has been licking his paw for about a week and shaking a lot. Although his other behaviors are perfectly normal (appetite, energy, mood etc.) I'm not sure if he has a foxtail. There is a tiny hole in his skin, but no apparent substance. How long should I wait until I take him to the vet? He was recently groomed and usually shakes for about a week after a haircut. But the excessive licking of his paw concerns me.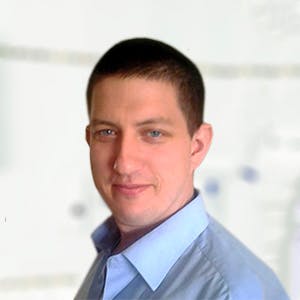 3320
Recommendations
If you are seeing a hole, you should try to prevent Charlie from licking the area and bathe it regularly with a dilute antiseptic. The hole may be a puncture wound, presence of a foreign body, insect bite or something else; keep an eye on things for the time being and visit your Veterinarian if there is no improvement over the next few days to be on the safe side. Regards Dr Callum Turner DVM
My Bullmastiff has just had foxtail surgery. I noticed that he couldn't put weight on his left rear foot. After a few hours, he began to walk with no visible limp.
However, I also noticed that his foot was swollen. There was bleeding between one of his toes and I took him to the vet. From what the vet tech told me, it seems as though they couldn't find/remove the foxtail. I am picking him up soon. What is the treatment/concern should the foxtail be left?
Thank you so very much for this extremely helpful advice! You eased my mind, saved me a lot of money and offered me a clear treatment plan. I can't thank you enough! This is an absolutely amazing service!
Add a comment to Charlie's experience
Was this experience helpful?
Mamas
Pit bull
10 Years
1 found helpful
Has Symptoms
Swollen throat, cough, gaging
I think my dog swollowed a foxtail... shes extremly old (10 year) but cough/gags/throws up throughout the day.... at first it was just once in a while but then i notice a gold ball size ball in the thraot... now her whole throat seems swollen but i massage it, it goes down... im unsure if she can get through surgry to have it removed. If i dont take action. What would happen?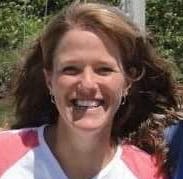 1611
Recommendations
Thank you for your email. Without examining Mamas, I can't really comment on what might be going on with her, but it would be best to have her examined by a veterinarian. They will be able to assess her health, determine what might be going on, and recommend any necessary testing or treatment. They'll be able to let you know if surgery is necessary or not.
what can i say. my gsd needed surgery to remove foxtail near his ribcage. didnt know they were so dangerous!
Add a comment to Mamas's experience
Was this experience helpful?
Thor
Husky
1 Year
0 found helpful
I picked about 5 foxtails out from all over my dogs skin there was blood and puss present. I plucked one out that was fairly deep. Should he get some kind of antibiotics to clear up all the spots he had them or will he heal on his own?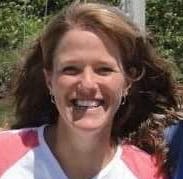 1611
Recommendations
Thank you for your email. Those foxtails can be nasty, and can burrow and cause chronic foreign body reactions. It would be best to have Thor seen, and have the foxtail wounds examined, by your veterinarian. They'll be able to let you know the best course of actiion once they have seen the wounds. I hope that he does well.
Add a comment to Thor's experience
Was this experience helpful?
Oso
Poodle
2 Years
0 found helpful
Dragging tail very red no appetite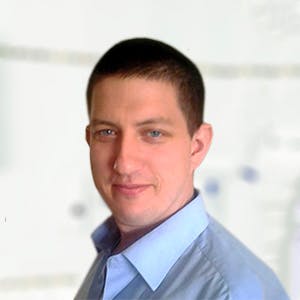 3320
Recommendations
By dragging tail it is either low tail carriage which may be caused by injury or Oso is scooting across the floor; if the problem is the latter it may be due to impacted anal glands, parasites, faecal contamination of anal area or rectal issues. If the problem is with low tail carriage, injury is the most common cause; an examination by your Veterinarian would be valuable to determine the underlying cause. Regards Dr Callum Turner DVM
Add a comment to Oso's experience
Was this experience helpful?